Holidays to the Channel Islands

This email address is being protected from spambots. You need JavaScript enabled to view it.
Sitting in the English Channel, just to the west of Normandy's Cotentin Peninsula, the picturesque Channel Islands offer old-fashioned charm and tranquillity for those with an interest in wildlife. On each holiday we will join local experts, who will accompany us in search of the archipelago's wildlife highlights such as seabird colonies, migrant birds, rare orchids and insects, nocturnal mammals and much, much more. Paired with some of the finest accommodation on each island, our holidays to Jersey, Alderney, Guernsey, Sark and Herm offer a special combination of exciting wildlife and the chance to thoroughly unwind … it will be very hard to leave!
Many of our Channel Islands tours have been carefully planned to allow those who wish for a longer holiday, or the chance to explore multiple islands, to join more than one tour on a back-to-back basis.
Alderney
Alderney is the most northerly and isolated of the Channel Islands, and measures just three and a half miles by one and a half miles. Despite its small size, the island's rich tapestry of habitats is home to a wonderful variety of interesting wildlife. Based at the splendid 4-star Braye Beach Hotel – with views over the bay and its idyllic white-sand beach – you can choose from either our 5-day 'Alderney in Style – Wildlife & History' holiday or our 8-day 'Go Slow in Alderney' tour. Both include cruises to the spectacular Gannet colonies on Les Etacs and Ortac islets, home to over 8,000 pairs (around 2% of the world population) and a nocturnal search for Alderney's thriving population of Hedgehogs, many of which are leucistic or 'blonde'. Our tours also include exciting moth-trapping and bird-ringing demonstrations, plus butterfly and botanising walks. In the spring, Alderney Sea Lavender, Glanville Fritillary and Puffins are species that will delight us during our stay, along with Hummingbird Hawkmoth, Cream-spot Tiger and Green-winged Orchid. Later, in the autumn, migrant butterflies, moths, dragonflies and birds will come to the fore and are certain to provide us with some special – and a few unexpected – highlights!

Our Alderney holidays:

Go Slow in Alderney – an 8-day holiday.
Alderney in Style – Wildlife & History – a 5-day holiday.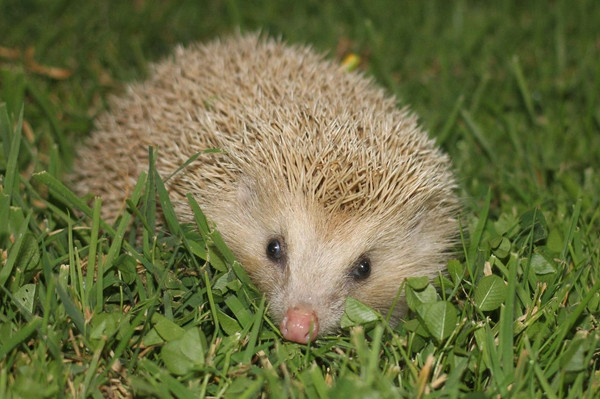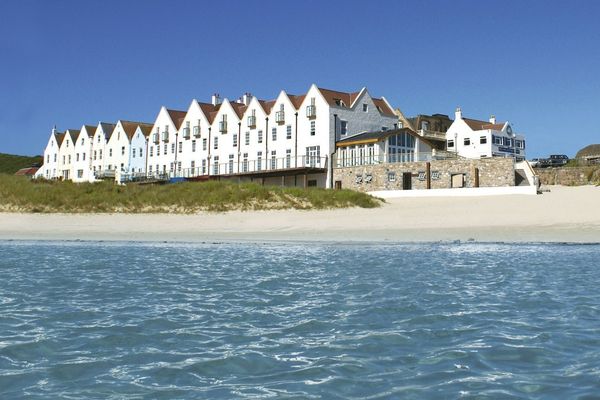 Guernsey
This new tour is based at a beautiful hotel in Guernsey's unspoiled Fermain Valley. From here we will join local naturalist Trevor Bourgaize to explore his home island, where he has been bird-ringing for over 40 years and moth-trapping since he was 19 years old. This holiday is timed for the peak of spring migration, as the island's strategic position in the English Channel makes it an important stepping-stone for birds crossing from France to mainland Britain, or much-needed sanctuary for others that have unintentionally drifted out to sea. Merlin, Marsh Harrier or even Honey Buzzard may pass over during our stay and there is always the chance of finding something much rarer. Golden Orioles occasionally drop in at this time of year, and as we explore such reserves as the Ramsar site at L'Eree Shingle Bank and Lihou Island we will be keeping our eyes open for a variety of other migrants too. At Lihou Island we also hope to enjoy the vast numbers of Common Blue butterflies and the striking Five-spot Burnet moth; such numbers of which are rarely seen on the British mainland these days. Guernsey is also home to a wonderful variety of other insects including specialities such as Glanville Fritillary, Black-backed Meadow Ant, Blue-winged Grasshopper and Atlantic Scaly Cricket. For the botanist, the holiday is timed to coincide with the flowering of the meadows at Les Vicheries, which are considered some of the finest orchid meadows in the whole of the British Isles!
Our Guernsey holidays:
Guernsey in Spring – a 5-day holiday.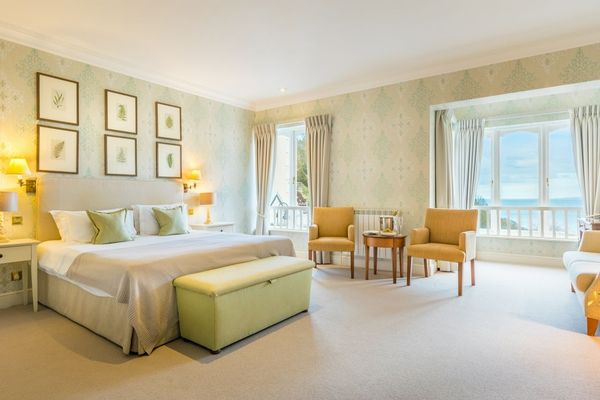 Herm
Situated an enjoyable 20-minute ferry crossing to the east of Guernsey, Herm is one of the smallest of the inhabited Channel Islands. Unspoilt, with pristine beaches, turquoise waters and an interesting mix of wildlife, this is a truly delightful place to spend a relaxing holiday away from the hustle and bustle of modern life. Our 5-day summer break – during which we stay at the charming 4-star White House Hotel – focuses on Herm's natural history and explores this traffic-free island on leisurely walks and boat excursions. Our time here will also include bird-ringing demonstrations, nocturnal bat walks and moth-trapping sessions. A highlight for many will be our day on neighbouring Sark which includes a 3-hour sea-watching cruise in search of dolphins, seals, auks and other seabirds. Closer to home we will join another boat trip around Herm itself, where we can observe the Puffins which breed here at the southernmost extremity of their range. From our hotel we can enjoy stunning views of the sea and delightful sunsets, and once the sun has set, those who wish to can join our expert guide for moth-trapping and bat walks… or you could just enjoy an evening tipple and relax with a pint of Herm's own Gold ale! With no flights or road transport involved, this is not only a relaxing and stress-free holiday, but a low-emissions one too!
Our Herm holidays:
Herm – The Enchanting Channel Isle – a 5-day holiday.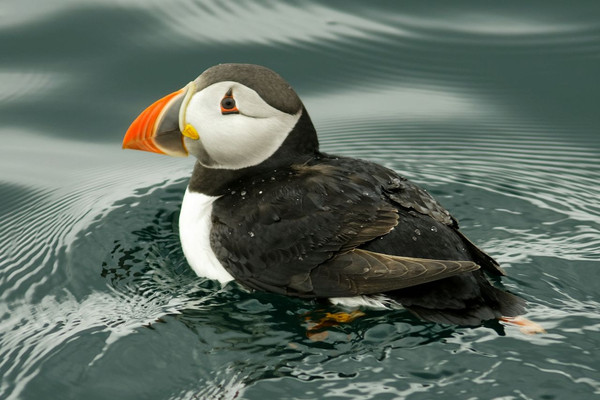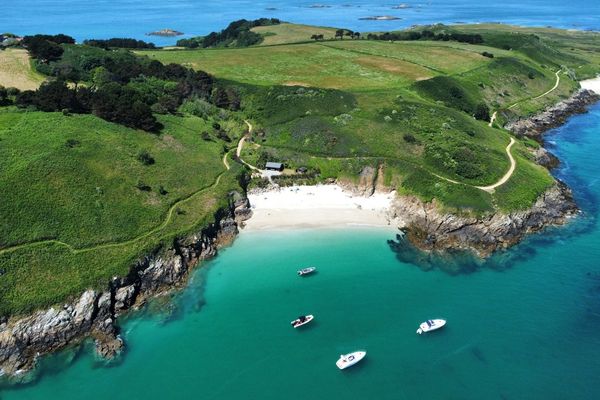 Jersey
Jersey has a unique and understated charm, and a visit here always offers plenty of wildlife surprises. From a fabulous spa hotel, a stone's throw from St Brelade's Bay, one of the finest beaches in the British Isles, we will be ideally located to enjoy the many wonderful species that live on the largest island of the archipelago. Western Green Lizard, Short-toed Treecreeper and Jersey Orchid are three of the island's specialities we will be looking for, indeed the latter we will enjoy within a beautiful coastal meadow where an incredible 60,000 orchids, of four species, have been recorded. Here in the west of the island, in the parishes of St Ouen and St Brelade, we will be joined by a local botanist in search of Jersey Thrift, Dwarf Pansy, Alderney Sea-lavender and many others. In the east of the island, we will search for plants such as Childing Pink and Small-flowered Catchfly, plus birds including Cirl Bunting and the occasional mammal such as the delightful Red Squirrel. On clear days, Jersey's north coast offers views of Guernsey, Herm and Sark, whilst Peregrines are often seen overhead and Choughs will likely entertain us with their distinctive 'chiach' call and acrobatic aerial displays. An exciting, chartered, RIB trip to nearby Herm will enable us to discover Puffin, Razorbill and other seabirds, with a good chance of Bottlenose Dolphin too. The island is well interconnected and – depending on your personal interests – you may wish to stay an extra couple of nights to take in some of Jersey's fascinating history, enjoy a boat trip out to the Ramsar-listed islets of Les Minquiers (the most southerly point in the British Isles) or to take a short 1-hour ferry crossing to France to enjoy a day trip exploring the beautiful walled city of St Malo.
Our Jersey holidays:
Go Slow in Jersey – a 5-day holiday.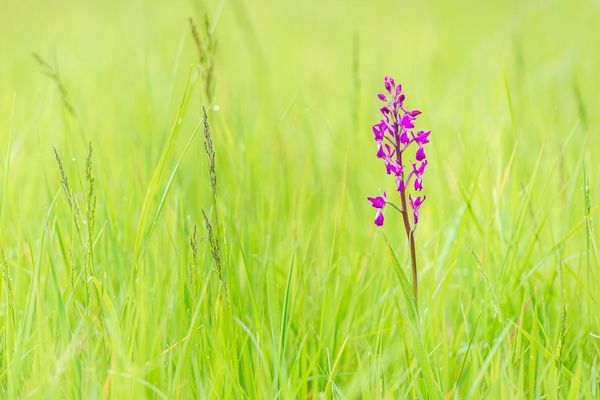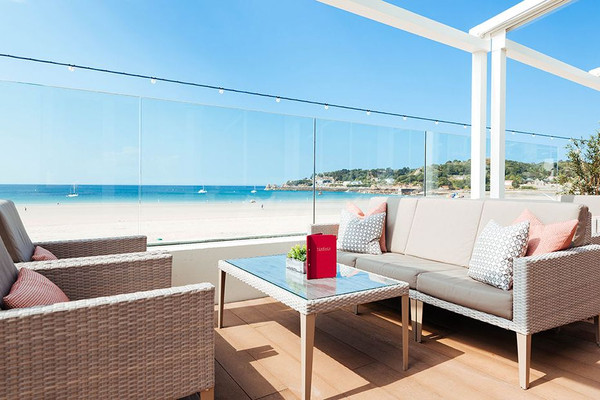 Hotel terrace overlooking St Brelades Bay
Sark
Why not step away from the stresses of modern-day life with time exploring the peaceful and tranquil island of Sark. With no cars, no airport and no light pollution, Sark is a rarity in the modern world and time here offers a step back to a simpler age. The island is edged by 40 miles of untouched coastline, whilst out at sea we can expect to find Puffin, Guillemot, Gannet and perhaps a pod of Bottlenose Dolphins. In the spring and autumn, Sark acts as a migrant trap and has provided refuge for an exciting variety of unusual species over the years, as well as plenty of commoner ones too. In the spring we will enjoy the carpets of colourful wildflowers on our walks – plus butterflies including Silver-studded Blue and Wall Brown – whilst the autumn offers such delights as Queen of Spain Fritillary and Autumn Squill. Staying at an award-winning hotel on Little Sark, each evening we will enjoy a 5-course gourmet meal made with meat, seafood, fruit and vegetables which, where possible, are sourced from the hotel's own farm and gardens. The hotel is charming and describes itself as being "A hotel with a real joie de vivre". After dinner, we will venture out once more to enjoy the final delight of the day... Sark's incredible unpolluted night skies!
Our Sark holidays:
Sark in Style – a 6-day holiday.

Sark in Style – Autumn Migration – a 6-day holiday.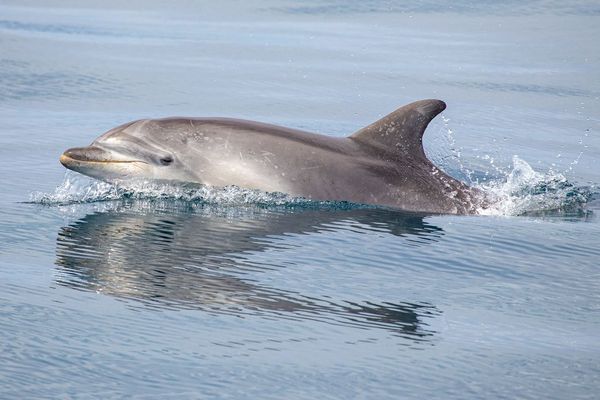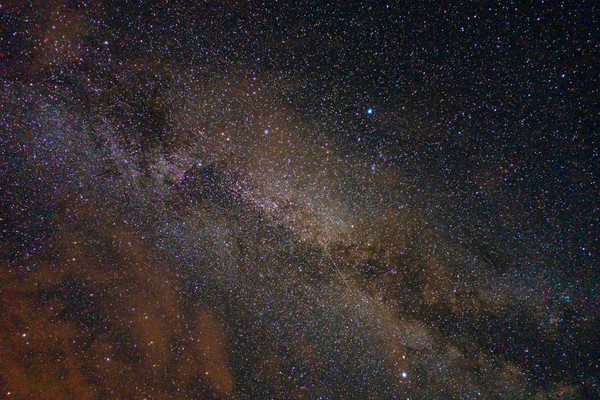 The Milky Way enjoyed from Sark