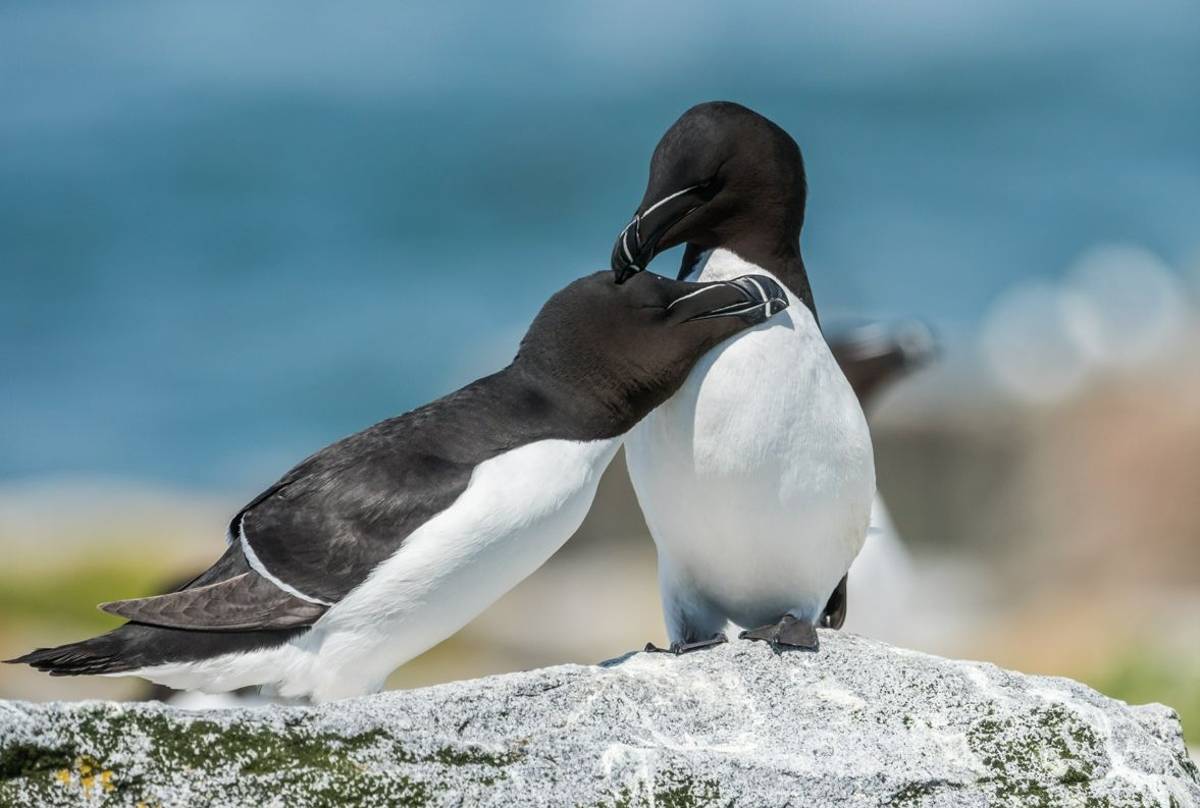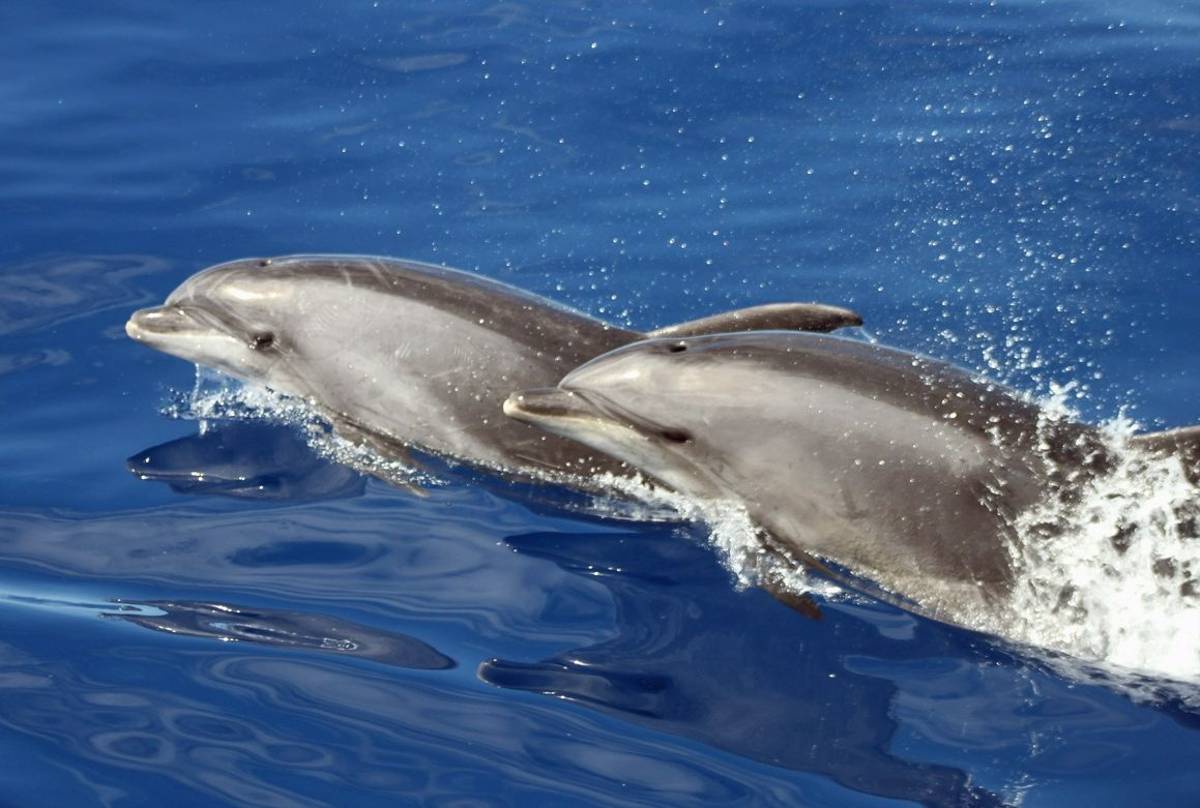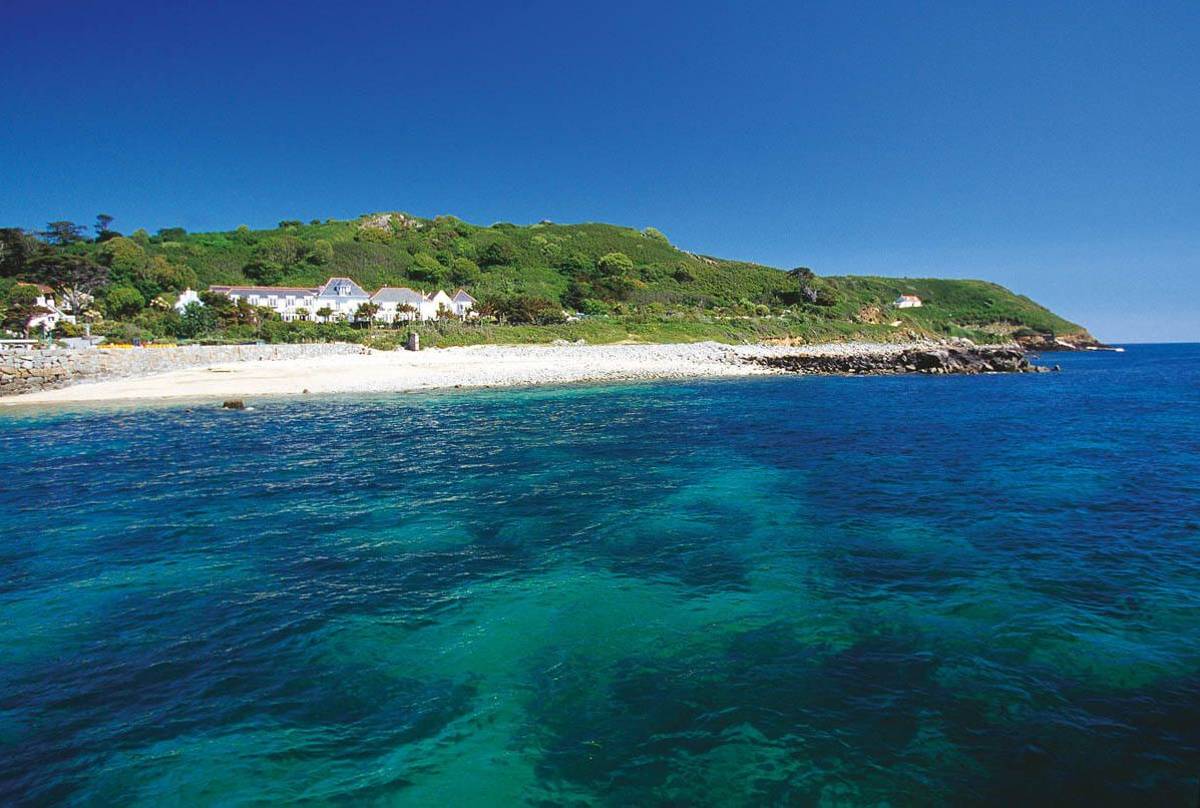 Tour Itinerary and Reports
Herm - The Enchanting Channel Isle
Tour Code: GBR72
A 5-day holiday to one of the smallest Channel Islands in search of general natural history and to enjoy a relaxing traffic-free environment.
5 days from
£1,395 (Inc ferry)
Land only price from
£
Add this tour to your saved toursRemove from saved toursstar_border star

Add to Saved Tours
Highlights
Tour Itinerary and Reports
Summary
Herm is one of the smallest of the inhabited Channel Islands being just 1.5 miles long and 0.5 mile wide and lying just to the east of Guernsey. It is, however, steeped in history, and remains largely unspoilt with pristine beaches and no cars. On this 4-night summer break we will stay at the lovely 4-star White House Hotel and enjoy the island's natural history on leisurely walks and boat excursions (including one to the neighbouring island of Sark). We will also enjoy a bird-ringing demonstration, moth-trapping and bat walks. With no flights or road transport involved, this will make for a low-emissions holiday, and it is the perfect chance for a relaxing few days away from the hectic pace of modern life.
Colonies of Guillemots, Razorbills and Puffins
Flight-free destination (from Britain), using ferry connections
Moth traps and bat walks
Bird-ringing demonstration
Visit to the neighbouring island of Sark
Beautifully peaceful with no cars!
Ideal beaches for swimming 
Grading
We shall enjoy easy day walks and boat trips throughout the holiday. The paths are naturally coastal and undulating, and are not suitable for those with reduced mobility.
Herm (a Norse word for 'arm' due to the island's shape) measures just 1.5 miles from north to south, and 0.5 miles east to west. It is one of the smallest of the inhabited Channel Islands and with a population of just over 60 is beautifully unspoilt and with no cars, incredibly peaceful.
The north end of the island is made up of beautiful beaches and a vast grassy common, where woolly mammoth roamed millions of years ago, Neolithic settlements have been found and recent digs uncovered evidence of a prehistoric beach. The east coast beaches, Shell and Belvoir, with soft white sand and clean blue water, are perfect for swimming. The south coast is home to high cliffs, winding flower-lined paths and white foam waves. On the other side of the island is the harbour village, the hub of island life. The White House Hotel, where we will be staying, has an ambience that is geared towards a peaceful, stress-free holiday.
At the time of our visit the cliffs will be alive with breeding seabirds, Puffins and other auks, and we will take a boat out on one day to view the nesting cliffs and the passage of birds to and from their fishing expeditions at sea.
We will run a moth trap in the grounds of the hotel and enjoy seeing what has been attracted in the morning. We will also go on a bat-walk one evening, attend a bird-ringing demonstration carried out by the tour leader and discover the island's diverse flora on our daytime strolls.
On one day we will take a boat trip to the larger, neighbouring island of Sark. On our crossing we have a chance to see dolphins, as both Bottlenose and Common are regularly seen. Our full day on the island will enable us to see variety of habitats with butterflies, flowers and more seabird cliffs.
This will be the perfect escape from the hectic pace of life, and with no flights or driving, is a minimal carbon-footprint holiday! 
DETAILED INFORMATION
Outline Itinerary
Day 1
Ferry from Poole via Guernsey
Day 2/4
Daily natural history excursions around Herm and visit to Sark
Day 5
Ferry to Poole via Guernsey
cloud_downloadDownload Full Itinerary
What's Included?
Ferries
Accommodation:

4-star White House Hotel with outdoor swimming pool

Food:

Breakfasts and dinners are included. Lunches are not included in the tour price and will be taken at a pub or café on Herm and Sark, where light lunches, such as soups and sandwiches, are available, as well as more substantive plates of food.
Dates & Prices
2022
Departures
Availability
Cost
Mon 27th Jun - Fri 1st Jul
2
£1,395
Land only cost:
The "Land Only" cost is the tour price you will pay if you choose to arrange your own flights/transport.
Single Room Supplement:
£145
Tour Leader:
Please note that, whilst we assign leaders to particular tours well in advance, we reserve the right to make changes if necessary
John Horton

John Horton is the warden of the British Isles' newest bird observatory on Alderney, and he featured on BBC Countryfile in this role in the spring of 2016. Whilst birdwatching is John's forte, since moving to Alderney he has become a proficient all rounder with regards to the fauna and flora of the island. Before his current role, he was a wildlife crime investigator for the Metropolitan police for 15yrs before discovering Alderney and making it his home. He recently represented the British bird observatories delivering a presentation at the 2019 International bird observatories council AGM in Eilat, Israel. He is sponsored by Zeiss optics and features as the Channel Islands representative on the Zeiss website nature blog. He is also a member of the Bailiwick Islands rare birds panel and sits on the committee of the Channel Islands bird ringing scheme. John's most memorable wildlife moments are sitting amongst a family of Mountain Gorillas in the African Congo and the ringing of a Spoon-billed Sandpiper in South West India on Valentines Day in 1989. John loves leading our Alderney tours, and derives great pleasure from playing his part in bringing attention to this wonderful wildlife haven. 
Mon 4th Jul - Fri 8th Jul
2
£1,395
Land only cost:
The "Land Only" cost is the tour price you will pay if you choose to arrange your own flights/transport.
Single Room Supplement:
£145
Tour Leader:
Please note that, whilst we assign leaders to particular tours well in advance, we reserve the right to make changes if necessary
Trevor Bourgaize

Trevor Bourgaize was born and brought up in Guernsey where his life-long interest in the natural world began at a young age. Although his primary focus is on birds and moths, Trevor is interested in all aspects of natural history and he has good knowledge of the flora and fauna of the Bailiwick. Trevor's interest in bird watching led him to train as a bird ringer and he has held a ringing permit for over 40 years. He bought his first moth trap when aged 19 and has been running traps ever since, including, in recent years, during his regular trips to France. 
His interests led him to join La Société Guernesiaise in 1975, an organisation similar to the UK Wildlife Trusts. Trevor has served on its governing body both as an ordinary member and as Section secretary of Ornithology for 12 years and more recently as Entomology Section secretary. He also serves on La Société's reserves committee and since his retirement has taken on a more practical role, in particular helping to manage 2 orchards owned by the society. He is always keen to pass on his knowledge and helps to organise and lead outings for La Société's 'Nature Guernsey' group, which is aimed primarily at families.
A possible threat to their habitat has led to his recent work in assessing populations of Atlantic Scaly Crickets in the Bailiwick. In addition to organising surveys on Guernsey, he has also been able to confirm their continued existence on Sark and has discovered new populations on Alderney and Herm.
Trevor's birding has taken him to many places, and some of his favourite memories include sitting just inches from Red-necked Phalaropes in Iceland and watching flocks of Rainbow Bee-eaters migrating across the Torres Strait from Cape York in Queensland, Australia.
Why Naturetrek?
At Naturetrek we craft expertly-guided group and tailor-made wildlife holidays and cruises to all seven continents. On one of our holidays, you can be assured that our passionate team will enable you to experience and enjoy the best of the world's wildlife and natural spectacles in as comfortable and rewarding a manner as possible, caring as best we can for the environment in the process. We are proud to provide:
The widest choice of wildlife holidays worldwide
Tours managed and led by naturalists, for naturalists
Outstanding value and exceptional customer service
Furthermore, as a Naturetrek client, our office team are always to on hand to help you – so if you have any queries about your holiday, whether before or after you have booked, we will be delighted to answer them on the phone. Please just give our team a call!