Many thanks to all of you who sent in photos from your Naturetrek holidays for our 2019 Photography Competition. We have thoroughly enjoyed looking at them and are pleased to announce that Luke O'Brien's beautiful image of a Ground Pangolin is our 'Image of the Year' winner. Congratulations to Luke who wins our £100 first prize!
Our 2020 Photography Competition is now open! If you've taken some great photos while on holiday with us then we'd love to see them – click here for details!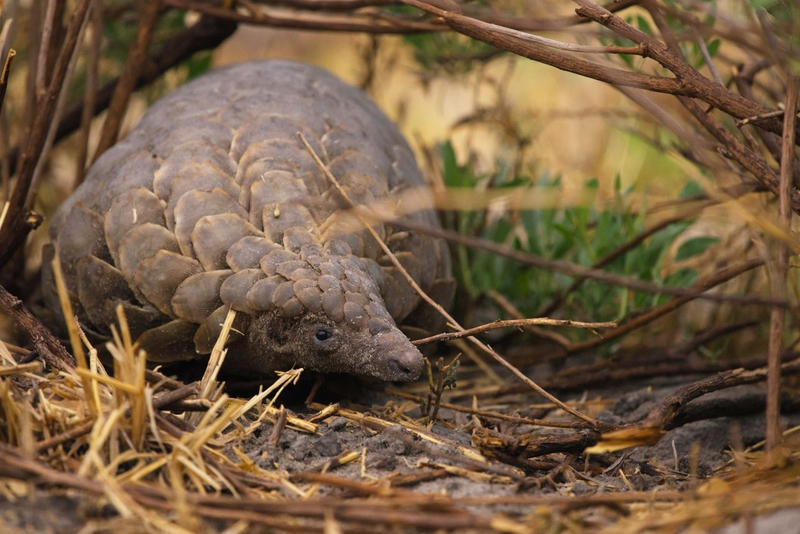 Winning image
Ground Pangolin, Botswana
by Luke O'Brien
---
Pangolins are the world's most illegally trafficked wild animal, and so they can be extremely difficult to find, let alone photograph! By taking a low angle and locating a gap through a tangled thicket, Luke has captured an intimate perspective of this fascinatingly distinctive mammal. Luke was on our 8-day 'Botswana's Desert & Delta (Mammals)' tour in October 2019. The next departure is 18th May 2020 and costs £3,295.
Runners-up
Congratulations to our two runners up Paul Wild and Carole Nicholson, who each win a £25 prize.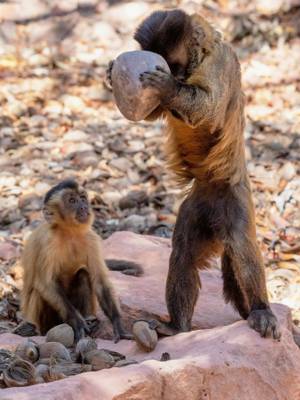 Bearded Capuchins, Brazil, by Paul Wild
---
The Bearded Capuchin has the accolade of being the first non-ape primate for which tool usage was documented in the wild. Not only has Paul captured their nut-cracking behaviour, but he's also shown the skill being passed on to the next generation. Paul was on our '
Brazil – South America's 'Big Five'!
' tour in August 2018. This 17-day holiday next departs on 23rd June 2020 and costs £6,995.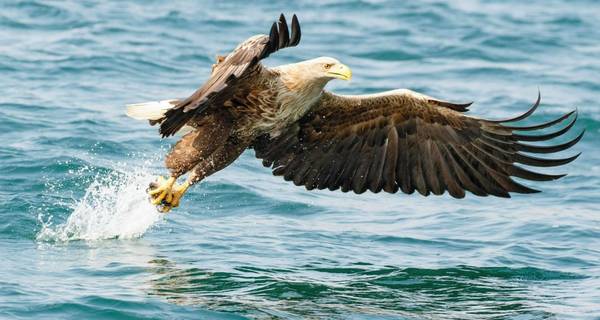 White-tailed Eagle, Scotland, by Carole Nicholson
---
The successful reintroduction of the White-tailed Eagle in Scotland means that they are now fairly easy to see if you're in the right place. What makes this image special is the moment at which it was captured, the pin-sharp rendering, and the beautiful warm light! Carole was on our 'Mull's Otters & Eagles – A Photography Tour' in April 2019. This 6-day holiday next departs on 12th April 2020 and costs £1,695.
Gallery of the Year
Mongolia's Snow Leopards
by Peter Stott
---
Congratulations to Peter Stott, who wins £200 for his beautiful set of images taken on our August 2019 tour in search of 'Mongolia's Snow Leopards'.