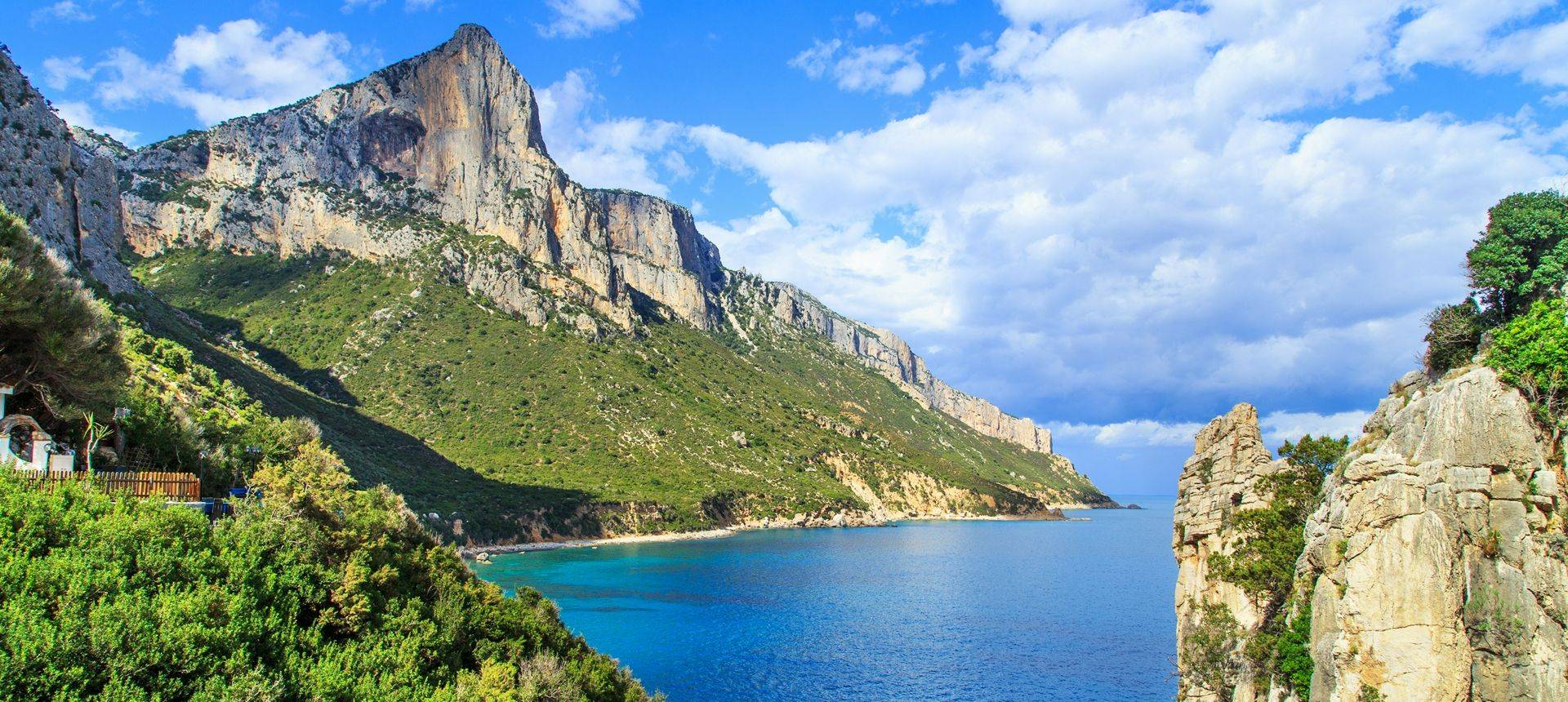 Sardinia
Tour Code: ITA05
An 8-day holiday to the 'Jewel of the Mediterranean' in search of the plants, birds and butterflies of the island's coastal lagoons and mountainous interior.
This is a two-centre birdwatching and botany holiday on a beautiful island – the 'Jewel of the Mediterranean'. Surrounded by crystal-clear sea, Sardinia offers a range of habitats from the salt pans around Cagliari to the mountains of Monte Arcosu and the rugged Gennargentu range. These maquis-covered limestone mountains descend to an unspoiled coastline of remote sandy coves. We access one, Cala Luna, by boat from the pretty harbour of Cala Gognone, taking a swim before the cliff-walk back. On such day walks we amble slowly as we search for wayside plants, birds and butterflies under the guidance of our expert leaders. We may also visit such archaeological sites as the Neolithic 'Giant's Tomb', the Nuraghic villages at Tiscali, and other prehistoric Nuraghic dwellings dating from around 2,000 BC.
Salt pans filled with Flamingoes, waders & Slender-billed Gulls
25 Orchid species amongst a profusion of wild flowers, including endemics
Mountainsides covered in maquis & Cork Oak woodland
Eleonora's Falcon, Barbary Partridge & Audouin's Gull
Visit ancient Nuraghi villages – a Bronze Age civilization
Taste the 'blood cleansing' Cannonua wine
Expertly escorted by a Naturetrek ornithologist & botanist
Can I help you?


X
Andy Tucker
Andy is an Aquatic Biology graduate (Aberystwyth) and worked in fisheries consultancy for a year after graduation before travelling to south-east Peru to work as a guide in the Amazon rainforest. During his year there he balanced guiding with his fisheries research and, after a brief spell back in England, returned to a full-time guiding post at Sacha Lodge in the Ecuadorian Amazon. Andy has travelled widely in Central and South America and his fluent Spanish is a huge advantage during our tours both across the Atlantic and in Spain. Andy has birdwatched for as long as he can remember and counts himself lucky to have seen so many fantastic bird and wildlife spectacles around the globe. He joined the Naturetrek team in 1998 and, while now kept busy as General Manager, is involved in the operations of a wide variety of tours in Latin America, Western Europe and North Africa.
Outline Itinerary
Day 1
Fly Cagliari; transfer Capoterra
Day 2/3
Natural history excursions from Capoterra
Day 4/7
Transfer to Dorgali for walking excursions in the Gennargentu Mountains in search of plants, birds and butterflies
As usual, this Naturetrek holiday was most enjoyable and well organised, with excellent leaders whose technical knowledge, people skills and patience was second to none. The hotels were both good and the Hotel Costa del Fiori an outstanding location. In my experience, such holidays are made primarily by the quality of the leaders and the makeup of the client group and both worked well in Sardinia. The holiday is probably best suited to those who wish to learn about the birds, butterflies and plants in enjoyable surroundings without having to walk too far.

R.L. Dumfries & Galloway
Food & Accommodation
All food included in the price.
A two-centre holiday using comfortable hotels with private facilities and serving fine local food.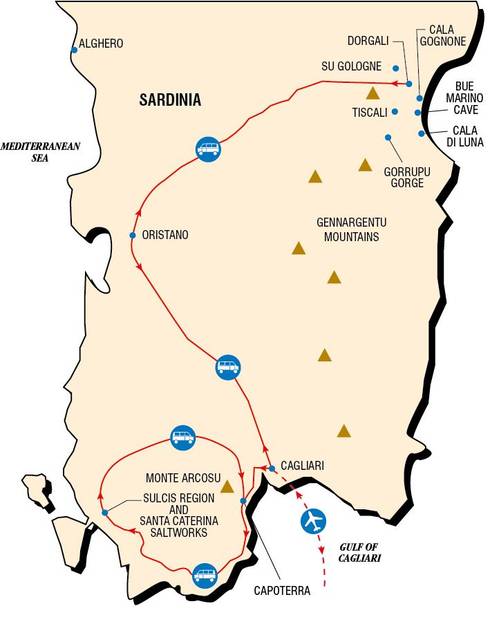 Tour Downloads
Tour leaders
Jessica Turner

Tour leader

Jenny Willsher

Tour leader

John Willsher

Tour leader

Nicola Scatassi

Tour leader
It was our affection for Corsica and the great success of our tours there in recent years that first attracted us to Sardinia. Both islands have been so fortunate to escape the ravages of tasteless tourist developments that have afflicted other Mediterranean areas and, like Corsica, Sardinia is a large island with a rich natural history that is not well known to Britons. Famed more for its fabulous white sandy beaches and crystal waters — some of the best in the Mediterranean — and known as 'the Jewel of the Mediterranean', Sardinia also has some of the wildest and most beautiful countryside in Europe. Indeed, for the naturalist, it is more the island's abundance of coastal lagoons, extensive forests, rugged mountains and limestone hills that prove most attractive, and which are home to a wide variety of interesting flora and fauna. Sardinia is also an ancient and mystical land where a Bronze Age people built the famous nuraghi stone towers (of which 7,000 remain) and the equally impressive 'giant's tombs' which are amongst the most splendid of European Megalithic buildings. Since that time the Sardinians have suffered wave after wave of seaborne invaders — first the Phoenicians, then the Carthaginians, the Romans and the Moors, all of them leaving behind ruined temples and other monuments in their wake. The Sardinian people themselves frequently fled to the hills, becoming a wild and defensive race who eked out a living as hill shepherds and bandits! It is perhaps this defensive and wary nature that today has kept Sardinia relatively free of ugly tourism development.
We begin our holiday with a flight to Cagliari, and onward drive to Capoterra, our base for three nights. From here we will visit the nearby coastal marshes of the Gulf of Cagliari, where rare breeding birds include Greater Flamingo, Glossy Ibis, Little Bittern, Purple Heron, Cattle Egret, Avocet, Black-winged Stilt, Red-crested Pochard, Gull-billed Tern, Slender-billed Gull and Spectacled Warbler. We will also visit Monte Arcosu, WWF's largest Italian nature reserve and a fine example of the magnificent forest that once clothed the island prior to the logging and then fires that destroyed so much of it in the earlier part of this century. The 915-metre granite peak of Monte Arcosu towers above the reserve, whose cliffs, crags and outcrops support a maquis flora of Narrow-leaved Cistus, Phillyrea latifolia, Lentisk, Rosemary, broom, juniper, Oleander and Strawberry Tree. In the forests are Holm, Pubescent and Cork Oaks, whilst Olive and Carob Trees stand in the dry glades and pastures. The endangered Sardinian Deer (an endemic subspecies of Red Deer), Fallow Deer, Wild Cat and Wild Boar all occur here, as well as a variety of such woodland and maquis birds as Coal Tit, Roller, Bee-eater, and Subalpine, Marmora's, Dartford, Spectacled and Sardinian Warblers. Overhead birds of prey are possible — with Buzzards, Golden Eagles and Peregrines all breeding here.
We will also explore the Cixerri Valley and the peaceful wooded valleys of the Forest of Margani where we should find good numbers of orchids, including the endemic Ophrys chestermanii, as well as Cirl Buntings and Firecrests. The coast adjacent to our hotel often holds migrant species and Laguna di Nora hosts the largest breeding colony of Audouin's Gulls in Italy, unusually on a low island rather than the more usual rocky offshore islet.
For the second part of this 2-centre holiday we will drive north to Dorgali via Oristano and the Sinis Peninsula, on the west coast, where we will explore the lagoons looking for wetland birds such as Purple Heron and Red-crested Pochard. In coastal garrigue we will also hope to find Mirror Orchid (Ophrys speculum) and Ophrys eleanora.
For the next four nights we will be based in a very friendly, family-run hotel in Dorgali, near the east coast of the island. This will be our base from which to explore the Sopramonte region of the Gennargentu Mountains, where shepherds still roam with their large flocks of goats and sheep. This is a rugged and beautiful area of maquiscovered limestone mountains that descend to an unspoilt coastline of remote sandy coves and isolated cave systems where the endangered Monk Seal used to breed. The mountain villages are decorated with dramatic murals depicting local customs and some with topical and political themes. We will walk on Bruncu Spina where we may find alpine plants such as Corsican Saxifrage and Rock Cinquefoil and, depending on the timing of the season, we should see sheets of Crocus minimus and Viola corsica. Amongst the trees we will look for the national flower, Paeonii mascula ssp. russii, while birds may include Rock Thrush, Marmora's Warbler, Corsican Finch and perhaps Golden Eagle.
From the pretty harbour of Cala Gogone we will take a boat along the coast to an area of cliffs where Eleonora's Falcons breed. Hopefully we will see this latebreeding falcon at this known nesting colony. We next head back to the exquisite cove of Cala Luna, from where we will explore the gorge of the Rio Codula di Luna on foot. After a picnic lunch and perhaps a swim, we take the boat back to Cala Ganone and the gelateria on the harbour front! On all our walks we will amble gently through the day as we search for wayside plants, birds and butterflies under the guidance of our expert leaders. We will also hope to find time to enjoy such nearby archaeological sites as the Nuraghic villages of Mannu, in a dramatic clifftop setting, and Serra Orios, dating from around 2,000 BC.
Please contact us on 01962 733051 for details on what extensions either pre or post tour are available for this Tour.
As usual, this Naturetrek holiday was most enjoyable and well organised, with excellent leaders whose technical knowledge, people skills and patience was second to none. The hotels were both good and the Hotel Costa del Fiori an outstanding location. In my experience, such holidays are made primarily by the quality of the leaders and the makeup of the client group and both worked well in Sardinia. The holiday is probably best suited to those who wish to learn about the birds, butterflies and plants in enjoyable surroundings without having to walk too far.

R.L. Dumfries & Galloway

Our Tour Leader, Jessica, was brilliant. Her wide experience made the holiday both great fun and learning experience. Everything was of interest - we looked at a fantastic array of plants, we went bird watching,, looked at various insects, butterflies and invertebrates. Her enthusiasm was infectious and the group responded to this. It was really good to have this overall broad experience. I learnt a lot and saw much more with her guidance... I have used several tour operators but consider Naturetrek the best.

L.R. London

Dorgali hotel very welcoming. Evening meal very good. I would recommend Naturetrek to all my friends and relations. Thanks it was great.

A.J. Kent

In Pula the hotel location was wonderful; enjoyed the stay, good food, good ambience. In Darqali the welcome was genuine, good room excellent food. Enjoyed the stay. First rate leaders: enthusiastic about their specialities, inclusive so that non-experts could gain the maximum from the trip. Extremely well organised, friendly and enhanced the holiday from start to finish. Excellent. Very well organised itinerary so that even when we needed to cover many miles between hotels, we had nature stops that were really interesting. Good to see so much of Sardinia. Every effort was made to maximise our enjoyment and to access what was available to see - flora & fauna...Good holiday, thank you.

D.J. Kent

I would like to congratulate you all on arranging such an excellent tour. I thoroughly enjoyed it and I shall certainly travel with Naturetrek again and recommend it to my friends...The thing I liked best was John Willsher's birding skill. He is a great bird finder, and an excellent teacher, carefully describing the details of calls, appearance and habitat...I really enjoyed learning about orchids from Jenny...The other real delight of the holiday for me was the Costa dei Fiori hotel...Overall this was a good tour with two excellent leaders in John and Jenny. They are good company and we got on well. I am full of admiration for their ability to be on duty all day, to find and identify birds and flowers, to drive all day, to produce such excellent picnics, and to stay so unflappable.

G.F. Italy

The boat trip along the coast from Cala Gonone, including nudging into a cave along the way, provided an excellent view of the birds inhabiting the cliff face and summit. Personally I found the geology of both regions most interesting.

A.McC. Cambridgeshire

We spent a very interesting week in Sardinia. Our tour leaders knowledge of Sardinia was considerable and varied across many additional subjects, and their leadership as exceptional. Their careful preparation, attention to detail and down to earth style were much appreciated by us and the party as a whole. At all times, they were approachable and extremely helpful. Whilst many books are available, it was wonderful to see both the birds and the plants in real life. The programme was truly inspirational. We have been on many trips throughout the world, however, we will never forget the week we spent in Sardinia! Well done! Best wishes to our leaders and all at Naturetrek.

M. & M.H-F. Devon

This was a most enjoyable trip, with a high level of interest, good organisation and comfortable accommodation. The meals at Pula were exceptional... Overall this trip was an extremely pleasant and interesting experience.

P.C. Leicestershire

Overall we thoroughly enjoyed it...good birds, good plants, super scenery and excellent service from headquarters. Thank you all.

A.G. Channel Islands

There were a good variety of habitats offered and good picnic lunches all done very efficiently. There was excellent weather and we learnt a lot! Thank you!

J.G. Channel Islands

The tour was very well organised and the two leaders, Jenny and John Willsher, worked very hard to give all of us on the tour a very enjoyable and happy time. This was my first holiday with Naturetrek and I hope to be on another tour in the near future.

B.H. Devon

I very much enjoyed the mixture of botany and ornithology, and walking and culture. To see a bickering crowd of Eleonoras Falcons on the boat trip was the birdwatching high point, and the range of beautiful orchids was the botanical element to remember. A very full rounded and enjoyable holiday.

H.C. London
2019
Departures
Availability
Cost
Sun 21st Apr - Sun 28th Apr
SPACES
£1,595
Flights:
Most Naturetrek tours include flight costs ex-UK. If flights are not included, we indicate that here.
Flights are included in the tour cost
Regional Departures:

On certain tours it is possible to depart from a regional airport (rather than London). If a regional departure is possible, we indicate that here.
Regional Departures are available. Call 01962733051
Land only cost:

The "Land Only" cost is the tour price you will pay if you choose to arrange your own flights/transport.
£1,475
Single Room Supplement:
£175