Martin Pitt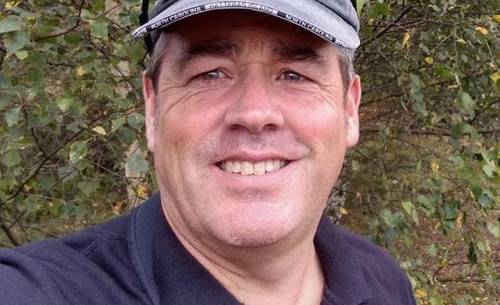 Martin has had an interest in wildlife since an early age and although he worked until recently in development and consultancy across the globe, he has always kept this interest going.
Primarily interested in Birds and Mammals, his time living in the Middle East gave him a deep interest in Desert ecosystems and the species of the Eastern Palearctic flyway. Recently he has made the effort to learn more about Butterflies and Dragonflies.
He has led a number of tours over the last few years including Ethiopia, Extremadura, Morocco, Austria, Romania and Poland.
Upcoming tours with Martin Pitt...
Date
Tour
Availability
Sharing
Price
Sharing:

N/A

Sharing is designed to help those who wish to pair up in order to avoid single occupancy surcharges. M = Male / F = Female / B = Both

Sharing:

N/A

Sharing is designed to help those who wish to pair up in order to avoid single occupancy surcharges. M = Male / F = Female / B = Both

Sharing:

N/A

Sharing is designed to help those who wish to pair up in order to avoid single occupancy surcharges. M = Male / F = Female / B = Both

Sharing:

N/A

Sharing is designed to help those who wish to pair up in order to avoid single occupancy surcharges. M = Male / F = Female / B = Both

Availability:

Only 2 left

Sharing:

N/A

Sharing is designed to help those who wish to pair up in order to avoid single occupancy surcharges. M = Male / F = Female / B = Both

Availability:

Only 6 left

Sharing:

N/A

Sharing is designed to help those who wish to pair up in order to avoid single occupancy surcharges. M = Male / F = Female / B = Both

Availability:

Only 4 left

Sharing:

N/A

Sharing is designed to help those who wish to pair up in order to avoid single occupancy surcharges. M = Male / F = Female / B = Both

Sharing:

N/A

Sharing is designed to help those who wish to pair up in order to avoid single occupancy surcharges. M = Male / F = Female / B = Both

Sharing:

N/A

Sharing is designed to help those who wish to pair up in order to avoid single occupancy surcharges. M = Male / F = Female / B = Both

Sharing:

N/A

Sharing is designed to help those who wish to pair up in order to avoid single occupancy surcharges. M = Male / F = Female / B = Both

Sharing:

N/A

Sharing is designed to help those who wish to pair up in order to avoid single occupancy surcharges. M = Male / F = Female / B = Both

Availability:

Only 1 left

Sharing:

N/A

Sharing is designed to help those who wish to pair up in order to avoid single occupancy surcharges. M = Male / F = Female / B = Both

Sharing:

N/A

Sharing is designed to help those who wish to pair up in order to avoid single occupancy surcharges. M = Male / F = Female / B = Both

Sharing:

N/A

Sharing is designed to help those who wish to pair up in order to avoid single occupancy surcharges. M = Male / F = Female / B = Both

Availability:

Only 6 left

Sharing:

N/A

Sharing is designed to help those who wish to pair up in order to avoid single occupancy surcharges. M = Male / F = Female / B = Both

Availability:

Only 5 left

Sharing:

N/A

Sharing is designed to help those who wish to pair up in order to avoid single occupancy surcharges. M = Male / F = Female / B = Both

Availability:

Only 4 left

Sharing:

N/A

Sharing is designed to help those who wish to pair up in order to avoid single occupancy surcharges. M = Male / F = Female / B = Both

Sharing:

N/A

Sharing is designed to help those who wish to pair up in order to avoid single occupancy surcharges. M = Male / F = Female / B = Both

Availability:

Only 5 left

Sharing:

N/A

Sharing is designed to help those who wish to pair up in order to avoid single occupancy surcharges. M = Male / F = Female / B = Both

Availability:

Only 5 left

Sharing:

N/A

Sharing is designed to help those who wish to pair up in order to avoid single occupancy surcharges. M = Male / F = Female / B = Both