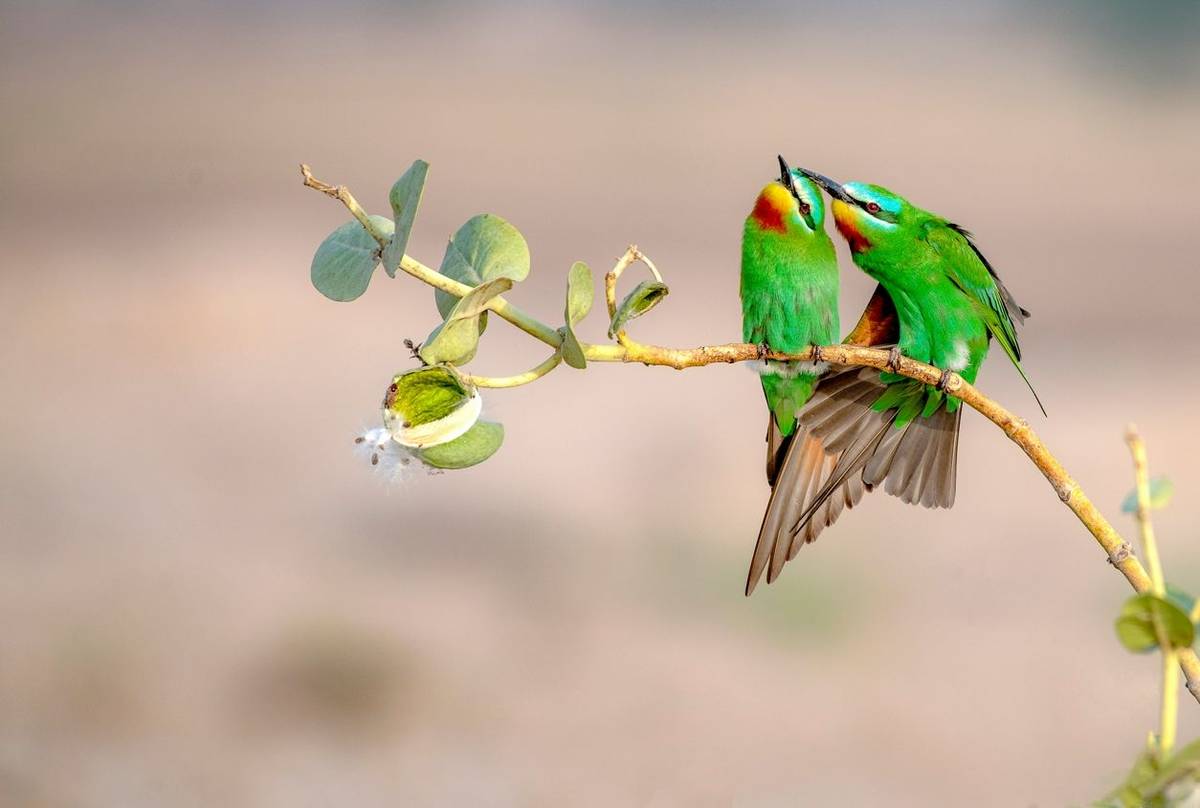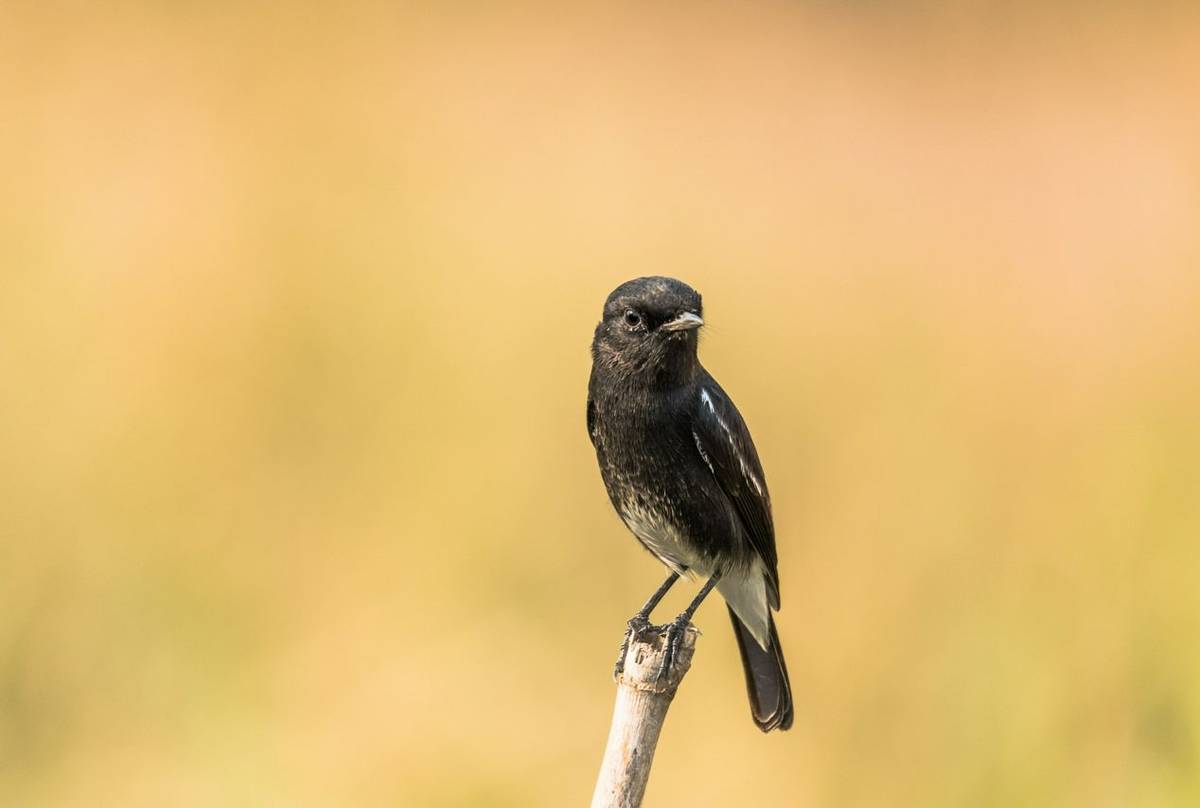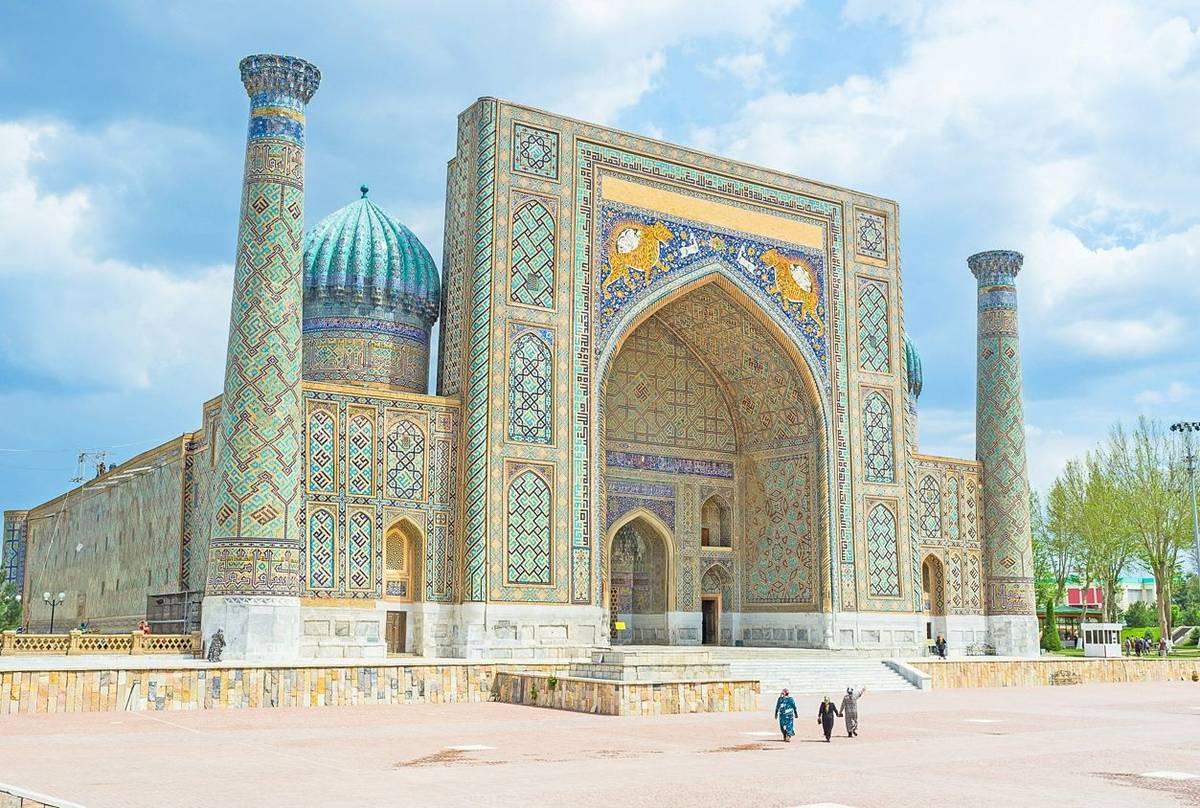 Tour Itinerary and Reports
Uzbekistan's Wildlife & Culture
Tour Code: UZB01
A 10-day tour to Uzbekistan combining birdwatching with the country's unique history and culture.
10 days from
£3,095 (Inc flights)
Land only price from
£2,595
Add this tour to your saved toursRemove from saved toursstar_border star

Add to Saved Tours
Highlights
Tour Itinerary and Reports
Summary
The little-visited country of Uzbekistan is famous for lying along the Silk Road, between Europe and the Orient, and its exotic Central Asian architecture is a marvel to behold. It is also a birding crossroads, where visitors can enjoy a mixture of reassuringly familiar species and exciting newcomers. On this tour we will indulge in the cultural delights of Samarkand and Bukhara, with their subtly different Islamic masterpieces, while also devoting time to birding the mountains, rivers, woods and deserts, each with different specialities. The remarkable, flat desert of Kyzyl Kum is sure to be a highlight.
An exciting combination of wildlife and culture across a little-known country
Two days in Ugam Chatkal National Park in the western Tien Shan Mountains
Likely bird species include Yellow-breasted (Azure) and Rufous-naped Tit, White-capped Bunting and Lammergeier
City tour of Samarkand with its astonishing Islamic architecture
Visits to Kyzyl Kum Desert, with its sand-dunes and Saxaul shrubs, and the Amu-Bukhara canal
Good chance of seeing the star of the region, the stunning Pander's Ground-Jay
Great supporting cast, with Black-bellied Sandgrouse, Desert Finch and Asian Desert Warbler
Mammals on the tour include Bukhara (Red) Deer, and species of several ground-squirrels
City tour of historic Bukhara
Grading
A/b. Easy to moderate day walks only.
Uzbekistan is a spectacular and little-visited Central Asian country, lying on the ancient Silk Route that once connected the East with the West. Although much smaller than neighbouring Kazakhstan, it is home to an exceptionally rich history and culture, and an exciting assortment of birds, mammals and other wildlife. From the Islamic architecture of its cities, to its peaceful desert oases, grasslands, wetlands and magnificent mountains, Uzbekistan's attractions are fascinating and varied. It is a country with much to offer, richly deserving of our attention.
We will begin our holiday with a flight to Tashkent, the capital of Uzbekistan, from where we will drive to Ugam Chatkal National Park for a 2-night stay. Here, amongst the dramatic rocky peaks of the western Tien Shan Mountains — a UNESCO World Heritage Site — we will explore the alpine meadows and montane forests in search of White-capped and Rock Bunting, Yellow-breasted Tit, Indian Paradise Flycatcher, White-crowned Penduline Tit and Blue Whistling Thrush. We will also keep an eye on the skies where Black, Griffon and Himalayan Griffon Vultures may be seen soaring on the thermals above the snow-capped peaks. Brown Bears also inhabit these remote mountains, and Snow Leopards patrol the higher peaks and valleys, although both species are rare and elusive.
Travelling back west, we will then spend one night in Tashkent, which will allow us to experience some of the city's cultural and historical attractions. This is a city full of contradictions — an intriguing blend of old and new, traditional and modern, Soviet and Oriental. All this diversity combines to make Tashkent a fascinating place to visit. The Old Town is a bewildering maze of mud-brick houses and unpaved streets that confuses even the local taxi drivers. Here we will find the historic Hast-Imam Complex, a dense and extensive conglomeration of ornate mosques and mausoleums. One, the Telyashayakh Mosque, houses the Samarkand Kufic Quran, an 8th or 9th century manuscript that is one of the oldest known copies of the Muslim holy book. The newer parts of the city have grids of straight wide streets or avenues, dotted with pleasant parks, gardens and fountains.
We will then continue on by high speed train to the legendary ancient city of Samarkand, one of the earliest continuously occupied settlements in Central Asia, where we will stay for a further two nights. Samarkand is home to some of the world's oldest madrassas — Islamic educational establishments — and the Gur-Emir, a magnificent 15th century mausoleum that inspired much of the great architecture of the Mogul Empire, including the Taj Mahal. As well as these old Islamic buildings, there are districts with a heavy Russian influence, and an old Jewish Quarter, both of which have their own architectural style and charm. We will take a guided tour to enjoy the city's cultural and historical highlights, admiring some of the painstakingly crafted monuments, many of which display the region's distinctive blue tiling, decorative arches and turquoise domes. Amidst this grandeur, Alpine Swifts swoop into their nests in the crevices of the older buildings, and an evening visit to Registan Square may result in the sighting of a European Nightjar or two.
Nearby, the Zeravshan River flows past the city, its floodplain a designated reserve which protects a tract of threatened riparian forest. Here, we will hope to see such species as Turkestan Tit (considered a separate species to the Great Tit by some authorities), Shikra, White-winged Woodpecker and Bactrian (Bukhara) Deer, a species that has recently been recognised as distinct from the more widespread Red Deer. We will also visit the Takhta-Karacha Pass, where rocky outcrops and low shrubs may yield Red-tailed Shrike, White-throated Robin, Eastern Rock Nuthatch and Eastern Pied Wheatear, while overhead Egyptian Vulture and Eurasian Hobby can be seen.
Our final destination will be Bukhara, a city whose central buildings are subtler in design than those in Samarkand. During our 2-night stay here we will explore the Kyzyl Kum Desert, named for its red sands, and the Jeyran Eco-centre by the AmuBukhara Canal, where we will hope to find Black-bellied Sandgrouse, Blue-cheeked Bee-eater, Kentish Plover, White-tailed Lapwing, Collared Pratincole, Clamorous Reed Warbler and possibly Pander's Ground Jay, along with Goitered Gazelle, Kulan (Asiatic Wild Ass) and a variety of reptiles such as Horsfield's Tortoise and Steppe Agama Lizard. Each evening we will return to Bukhara, giving us time to admire the local architecture, but we will also devote one afternoon to exploring some of the 140 or so protected structures found throughout the city, including the Ark, Po-i-Kalyan Minaret complex and the Samanid Mausoelum.
Finally, we will return to Tashkent by highspeed train and, after a last night in the city, we must leave this fascinating country at the heart of Asia and board our flight home.
DETAILED INFORMATION
Outline Itinerary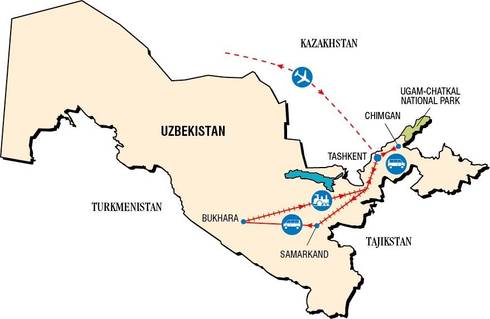 Day 2
Arrive Tashkent & transfer to Ugam-Chatkal
Day 4
Ugam-Chatkal & Tashkent city tour
Day 5
Transfer to Samarkand & city tour
Day 7
Takhta-Karacha Pass & Bukhara
Day 10
Depart Tashkent & arrive UK
cloud_downloadDownload Full Itinerary
What's Included?
Flights
Accommodation:

All accommodation is included in the tour cost.

We will stay in comfortable 3* tourist hotels.

Food:

All meals are included in the tour cost.
Dates & Prices
2023
Departures
Availability
Cost
Mon 15th May – Wed 24th May
SPACES
£3,095
Flights:
Most Naturetrek tours include flight costs ex-UK. If flights are not included, we indicate that here.
Flights are included in the tour cost
Regional Departures:
On certain tours it is possible to depart from a regional airport (rather than London). If a regional departure is possible, we indicate that here.
Regional Departures are available. Call 01962733051
Land only cost:
The "Land Only" cost is the tour price you will pay if you choose to arrange your own flights/transport.
£2,595
Single Room Supplement:
£195
Why Naturetrek?
At Naturetrek we craft expertly-guided group and tailor-made wildlife holidays and cruises to all seven continents. On one of our holidays, you can be assured that our passionate team will enable you to experience and enjoy the best of the world's wildlife and natural spectacles in as comfortable and rewarding a manner as possible, caring as best we can for the environment in the process. We are proud to provide:
The widest choice of wildlife holidays worldwide
Tours managed and led by naturalists, for naturalists
Outstanding value and exceptional customer service
Furthermore, as a Naturetrek client, our office team are always to on hand to help you – so if you have any queries about your holiday, whether before or after you have booked, we will be delighted to answer them on the phone. Please just give our team a call!