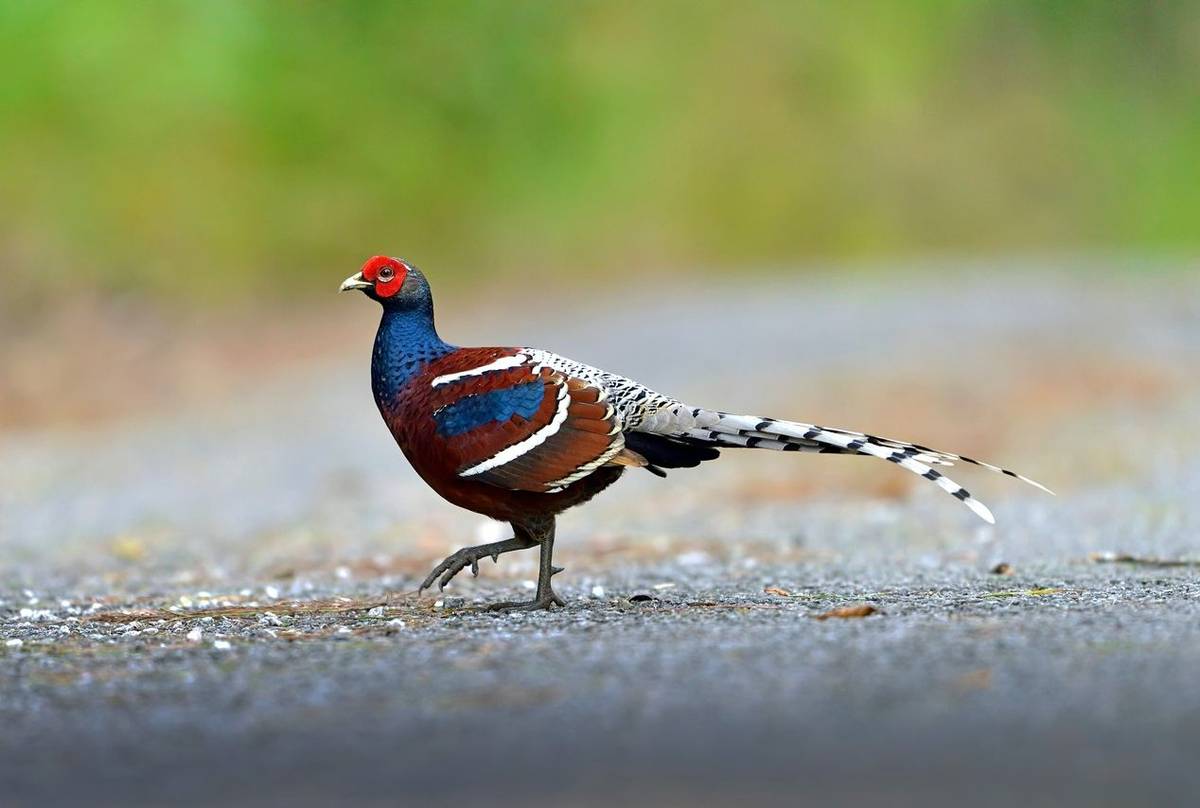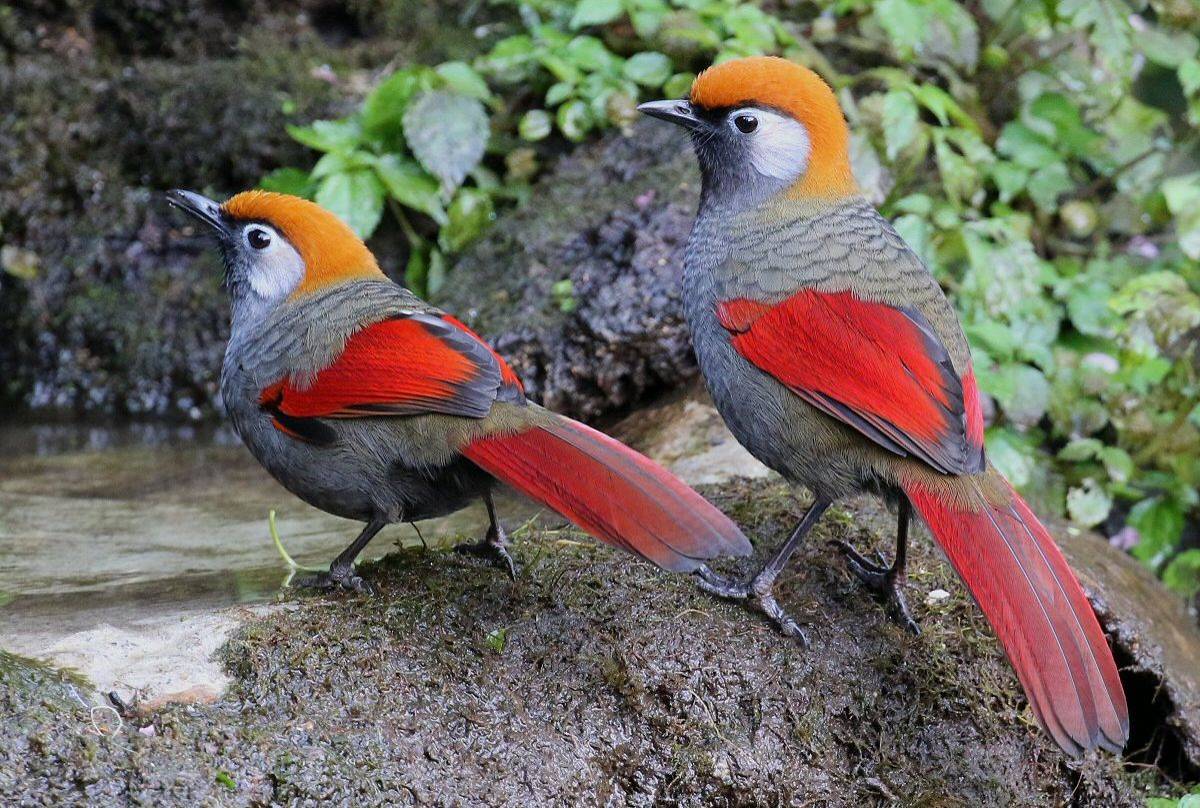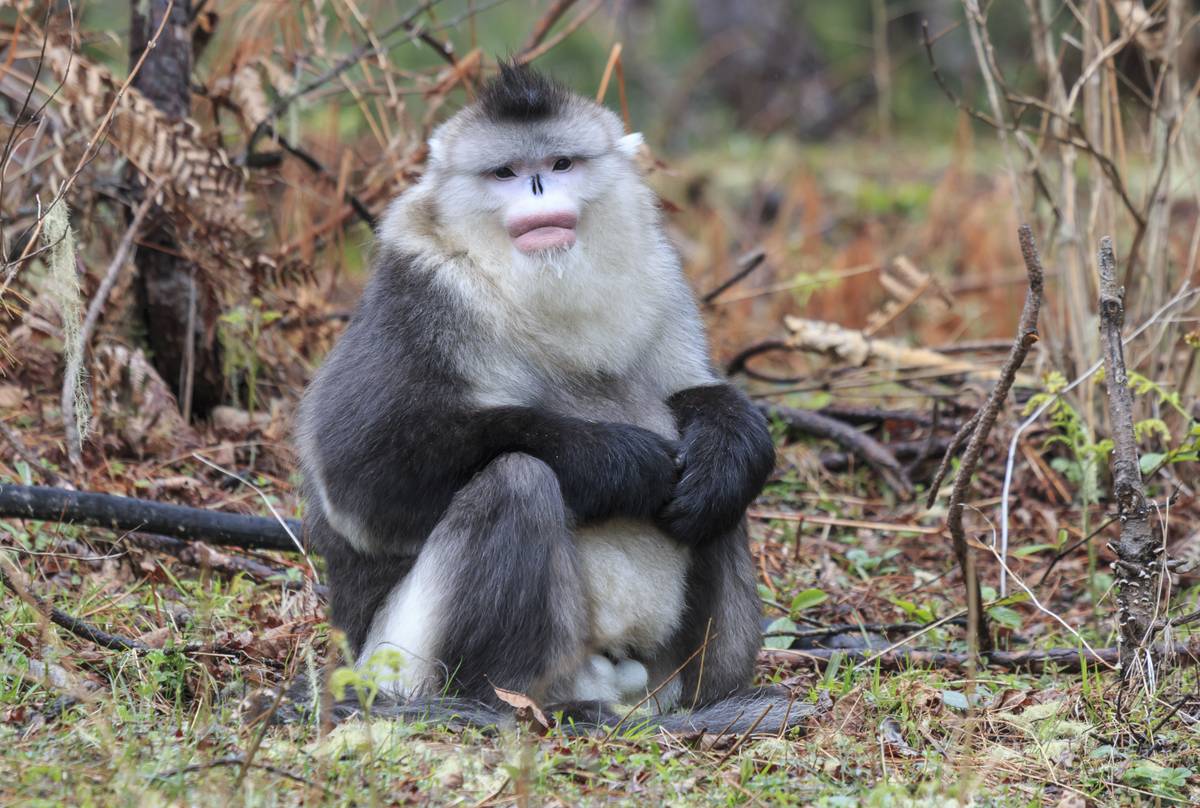 Tour Itinerary and Reports
Yunnan's Forests and Mountains
Tour Code: CHN07
A 16-day birdwatching tour to the forests and mountains of China's Yunnan Province, including an extension to see the bizarre Black Snub-nosed Monkey.
16 days from
£4,995 (Inc flights)
Land only price from
£4,195
Add this tour to your saved toursRemove from saved toursstar_border star

Add to Saved Tours
Highlights
Tour Itinerary and Reports
Summary
Yunnan is tucked into China's south-western corner and is the most bird-rich of any Chinese province, with over 800 species recorded to date. On this pioneering 16-day tour we travel through the varied and spectacular landscapes of Yunnan, but focus on the lush tropical forests along its border with Myanmar. The many avian highlights include pheasants such as Temminck's Tragopan and Grey Peacock-pheasant, Ibisbill and a wonderful range of babblers, laughing-thrushes, barwings, fulvettas and many more. Several sites, including Gaoligong Mountain Nature Reserve offer a range of bird hides, set up for keen photographers, but also offering those wishing to observe the birdlife unparalleled views of some of the region's key species. A 3-night extension offers the chance to see one the world's rarest, and most bizarre-looking, primates, the Black Snub-nosed Monkey. 
A pioneering tour to China's Yunnan Province, a region rarely visited by western birders
Spectacular mountain and forest scenery of Yunnan
Look for pheasants including Mrs Hume's Pheasant, Lady Amherst's Pheasant & Grey Peacock-pheasant
Sensational range of babblers, yuhinas, laughing-thrushes & other species in the Gaoligong Mountain Nature Reserve; easily seen from dedicated bird hides
Black-necked Crane, Ibisbill, Giant Nuthatch, Great Slaty Woodpecker, Blue-bearded Bee-eater & Red-headed Trogon all possible
Extend the tour to see the rare Black Snub-nosed Monkeys
Led by expert naturalist guides
The Chinese province of Yunnan lies in the far south-west of the country and borders Vietnam, Laos, Myanmar and Tibet. This vast and varied land is not only blessed with breathtaking scenery and a fascinating culture (over half of all China's minority groups live here), but it is also home to the 'People's Republic's' largest provincial bird list with over 800 species recorded to date. From the snowy 6,000-metre peaks in the north, to the lush tropical jungles of the south, this region should be one Asia's most exciting and popular birdwatching destinations. Yet, surprisingly, Yunnan's spectacular forests, mountains and valleys are rarely visited by those of us in 'the West' and their ornithological treasures are largely ignored. This 16-day tour seeks to redress this anomaly and offers an exciting wildlife journey from the provincial capital of Kunming to the tropical forests bordering Myanmar and the rugged mountains to the north of Lijiang. Here we will search for such sought-after birds as Giant Nuthatch, Red-tailed and Scaly Laughing-thrushes, Red-headed Trogon, Long-tailed Broadbill and Grey Peacock-pheasant. There will also be the opportunity to extend your holiday to visit a troop of habituated, but wild, Black Snub-nosed Monkeys, one of the rarest, and most bizarre-looking, primates on Earth!
We begin our holiday with a flight to Kunming, the capital of Yunnan Province, from where we will drive west to Chuxiong City for one night, home to Mrs Hume's Pheasant, Chestnut-tailed Minla and the endemic Yunnan Nuthatch. Moving on, we will spend one night in Baoshan and then three nights in Baihauling, close to the Gaoligongshan Nature Reserve which straddles China's border with Myanmar. Baihauling specialises in 'bird tourism'. Over 20 hides have been erected in the surrounding forests which offer birdwatchers and photographers unrivalled views of the region's key species. Each hide offers its own special suite of birds including Red-tailed, Blue-winged and Assam Laughing-thrushes, Red-faced Liochicla, Mrs Gould's Sunbird, Beautiful Sibia, Rusty-fronted Barwing, Rufous-bellied, Small and Large Niltavas and many more. Black-tailed Crake is even possible from a hide that overlooks a marshy field. We will also explore the network of trails that provides access to the reserve as we search for a wide variety of other species such as Black-throated Parrotbill, Scarlet Finch and Himalayan Cutia.
Next, after an overnight stop in Tenchong, we will travel to Yingjiang for a 4-night stay, giving us time to explore the varied habitats around Gongbanghe and Nabang, another region well-endowed with bird hides. These hides offer the opportunity to see, and photograph, another wonderful array of bird species including Grey Peacock-pheasant, Kalij Pheasant, White-cheeked Partridge, Green Magpie, Coral-billed Scimitar-babbler, Crested Laughing-thrush, Red-headed Trogon and Sultan Tit. Birdwatching outside the hides is also endlessly rewarding and we will be looking out for Great Slaty Woodpecker, Jerdon's Baza and, if fortunate, both Great and Wreathed Hornbill, two species now rare in China but occasionally seen flying over from Myanmar. On one of our days here we will explore the habitats around Nabang, a small border town next to a fast-flowing river. The star birds here include such beautiful species as Long-tailed Broadbill, Blue-bearded Bee-eater, Grey-headed Parakeet and Spotted Forktail. Ibisbills are also seen on the river from time to time, whilst the surrounding farmland holds Chestnut-headed Bee-eater and Rufous-necked Laughing-thrush.
We complete our journey around Yunnan with a night in Dali — a reliable site for Lady Amherst's Pheasant — followed by a night in the mountain-backed city of Lijiang and a final night in Kunming. The attractive city of Lijiang offers access to high alpine habitats where we will hope to find species more typical of western China and Tibet, amongst them Black-capped Greenfinch, Elliot's Laughing-thrush and Black-streaked Scimitar-babbler. Forested areas to the north of the city hold Brown and Three-toed Parrotbills, whilst nearby wetlands are home to Falcated and Ferruginous Ducks and the rare Black-necked Crane.
For those wishing to extend their stay in Yunnan, we recommend heading north of Lijiang in search of the bizarre-looking Black (or Yunnan) Snub-nosed Monkey, which lives at around 3,000 metres in the Yunling Mountain Range. A habituated, but wild, troop of monkeys can be found in the montane forests near the town of Tacheng. The thick pink lips of the male, coupled with its upturned nose, lack of a nasal bone and shaggy black coat gives this animal a very unique appearance. There are thought to be less than 2,000 Black Snub-nosed Monkeys left in the wild, so time spent in the presence of this endangered primate will make for a fitting finale to our journey through Yunnan before we must fly back to Kunming for a final night, then catch our return flight home.
DETAILED INFORMATION
Outline Itinerary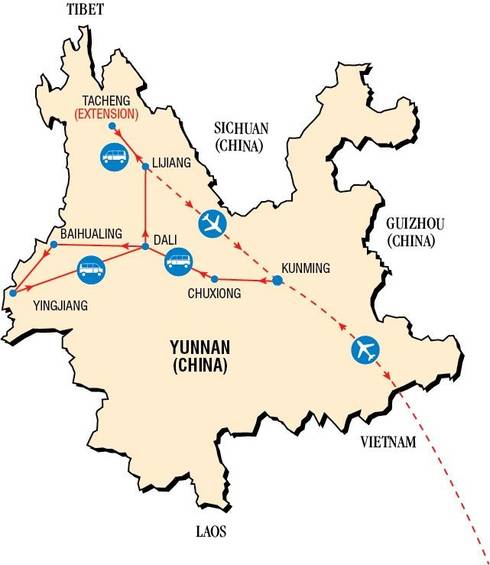 Day 2
Arrive Kunming & drive Chuxiong
Day 4/6
Baihauling, Gaoligong Mountain Nature Reserve
cloud_downloadDownload Full Itinerary
What's Included?
Flights
Accommodation:

The choice of hotels in western Yunnan is limited and so you should not expect 'luxurious' accommodation on this tour. We will be staying in the best accommodation available at each site  which are often simple in nature, but comfortable, tourist hotels with private facilities. A limited number of rooms for single occupancy are available at the single supplement rate quoted on our website and in our brochure. 

Food:

All included in the price from dinner on Day 2 to breakfast on Day 15.
Dates & Prices
2022
Departures
Availability
Cost
Mon 14th Feb - Tue 1st Mar
5
£4,995
Flights:
Most Naturetrek tours include flight costs ex-UK. If flights are not included, we indicate that here.
Flights are included in the tour cost
Regional Departures:
On certain tours it is possible to depart from a regional airport (rather than London). If a regional departure is possible, we indicate that here.
Regional Departures are available. Call 01962733051
Land only cost:
The "Land Only" cost is the tour price you will pay if you choose to arrange your own flights/transport.
£4,195
Single Room Supplement:
£495
Why Naturetrek?
At Naturetrek we craft expertly-guided group and tailor-made wildlife holidays and cruises to all seven continents. On one of our holidays, you can be assured that our passionate team will enable you to experience and enjoy the best of the world's wildlife and natural spectacles in as comfortable and rewarding a manner as possible, caring as best we can for the environment in the process. We are proud to provide:
The widest choice of wildlife holidays worldwide
Tours managed and led by naturalists, for naturalists
Outstanding value and exceptional customer service
Furthermore, as a Naturetrek client, our office team are always to on hand to help you – so if you have any queries about your holiday, whether before or after you have booked, we will be delighted to answer them on the phone. Please just give our team a call!