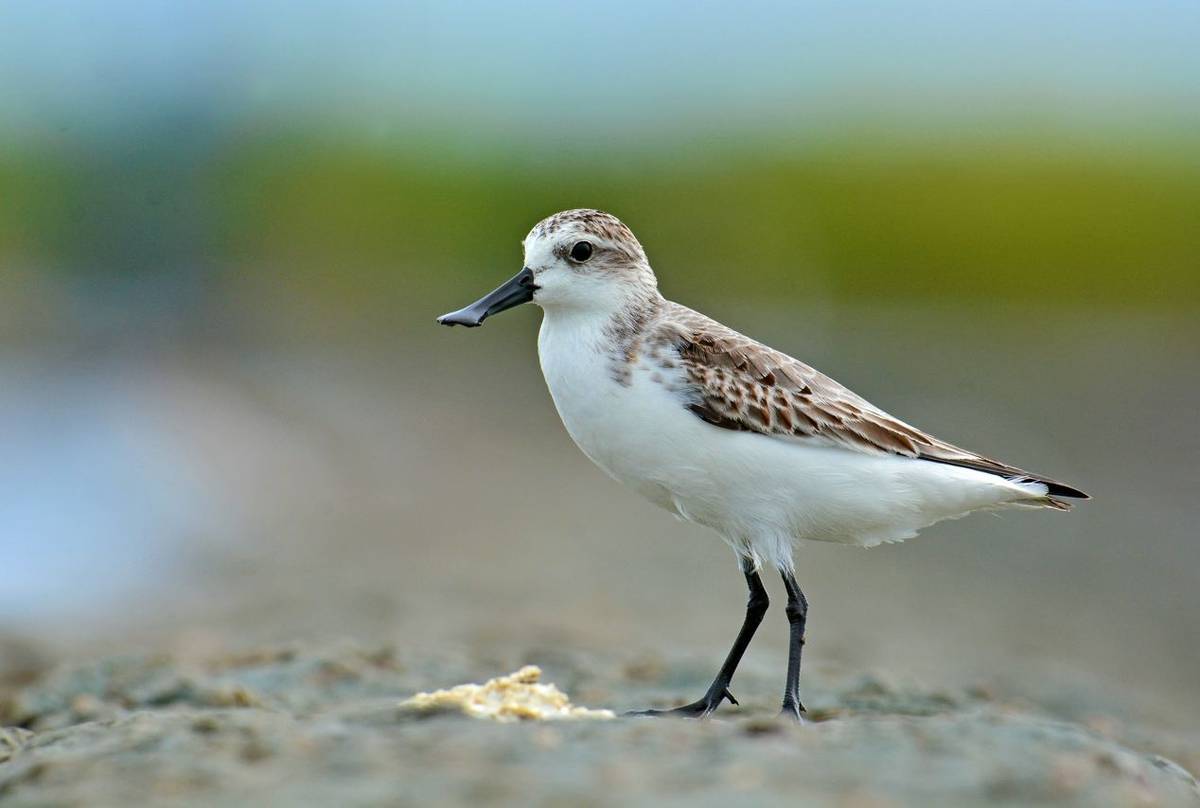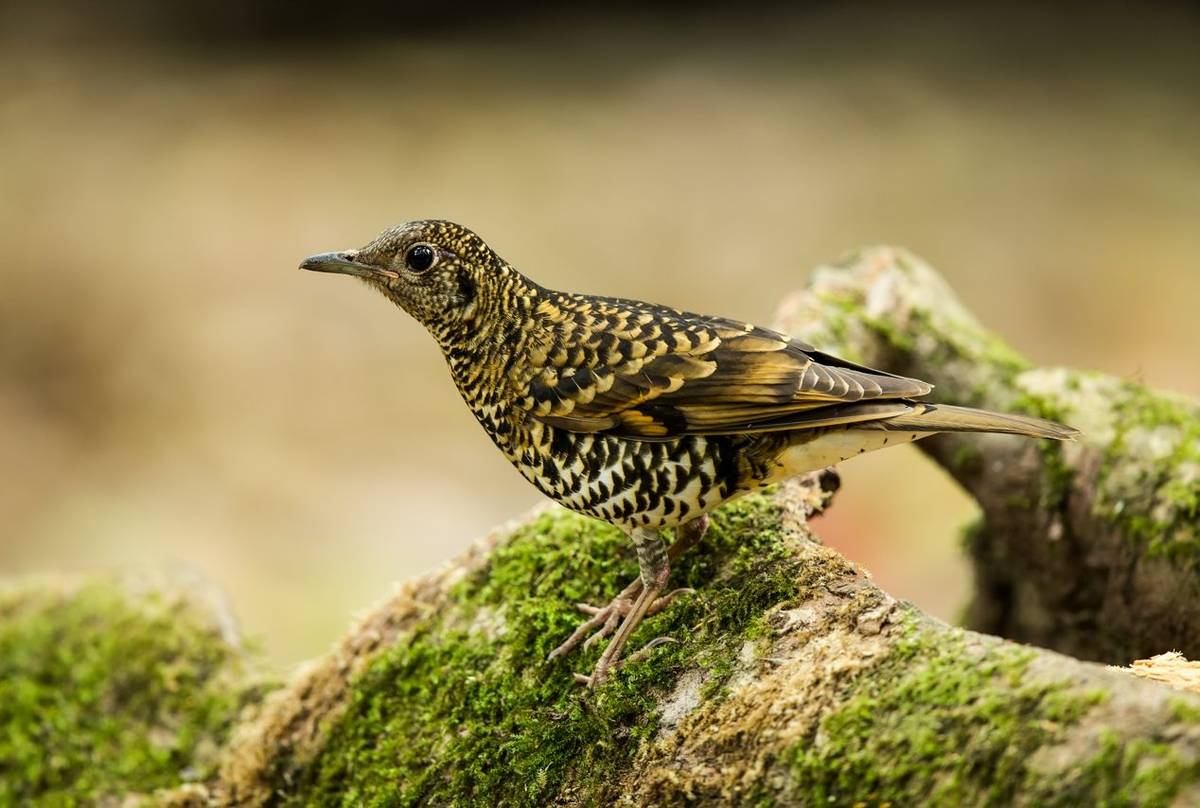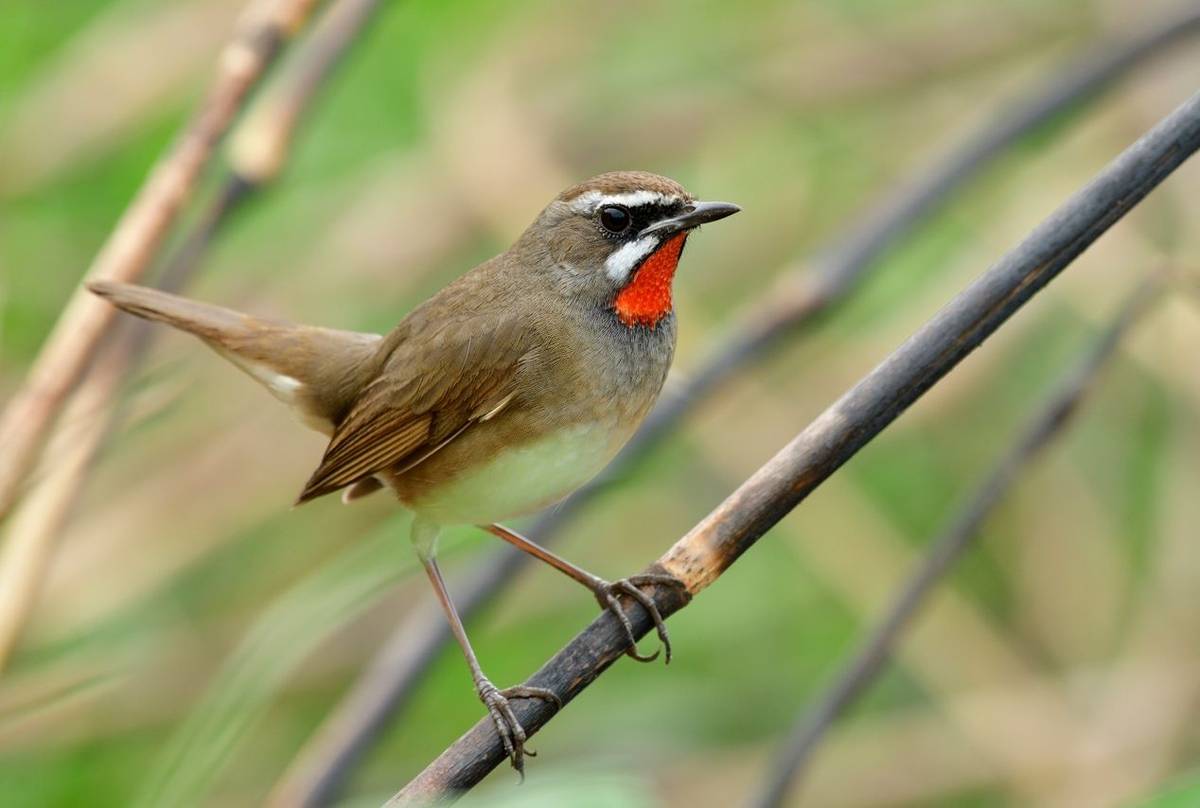 Tour Itinerary and Reports
The Birds of China's Yellow Sea Coast
Tour Code: CHN09
A 16-day birdwatching tour exploring China's Yellow Sea coast in search of Spoon-billed Sandpiper, Nordmann's Greenshank and a variety of other charismatic East Asian migrants.
We hope to run this tour in the future, but have not yet finalised dates and prices. To be added to a waiting list and be informed when details are confirmed, please click on the register interest button, or phone 01962 733051.
Register Interest
Add this tour to your saved toursRemove from saved toursstar_border star

Add to Saved Tours
Highlights
Tour Itinerary and Reports
Summary
China's Yellow Sea coast sits beneath one of the world's great migration flyways. The mudflats and wetlands that edge the coastline here are of vital importance for the survival of 17 globally-threatened migratory waders, including the critically endangered Spoon-billed Sandpiper. This exciting tour will include a visit to the key site for this charismatic and sought-after little shorebird, guided by the very person responsible for identifying the area's importance for this species! 'Spoonies' aside, the mudflats of the Yellow Sea also provide food and rest for nearly 40 species of wader, including Great Knot, Sharp-tailed Sandpiper and Nordmann's Greenshank! It is not just the waders that will feature, however, for the region's varied habitats often shelter large numbers of migrant passerines too in October, including Siberian and White's Thrushes, Siberian Rubythroat, Mugimaki Flycatcher, Rufous-tailed Robin and Pallas's Reed Bunting.
Look for the critically-endangered Spoon-billed Sandpiper
Waders including Great Knot, Sharp-tailed Sandpiper, Red-necked Stint & Nordmann's Greenshank
East Asian migrants such as Siberian Rubythroat, Meadow Bunting & Rufous-tailed Robin
Siberian, White's, Grey-backed, Eye-browed and Dusky & Naumann's Thrushes
Look for White-throated Needletail & migrating Grey-faced Buzzards in Jiulongshan National Forest Park
Chinese Crested Tern, Black-faced Spoonbill & Yellow-breasted Bunting all possible
Two nights on the 'migrant trap' of Greater Yangshan Island
Led by expert Naturetrek naturalist & local guides
Our tour begins with a flight to Shanghai, from where we will first transfer south to Zhapu for two nights. Here we will visit a nearby hillside which attracts such migrating raptors as Crested Honey Buzzards and Grey-faced Buzzards, plus other birds such as White-throated Needletail. Moving on, we will take a short flight to Lianyungang for a 2-night stay, home to Chinese Egret, Asian Dowitcher, Saunder's and Relict Gulls, and will look out for Streaked Shearwaters and Swinhoe's Storm Petrels on an optional pelagic trip. Our next destination is Rudong, where we will be based for six nights at a very comfortable spa hotel. The hotel grounds often attract migrants, whilst Spoon-billed Sandpipers and other shorebirds drop into the nearby mudflats on their migration south. Coastal habitats offer cover for a wide variety of other weary migrants including Siberian Blue Robin, Mugimaki Flycatcher, Japanese Thrush and Red-flanked Bluetail, plus various warblers, pipits and buntings. Rarities such as the rapidly declining Yellow-breasted Bunting are always possible too! Our final migration hotspot of the tour lies on the coast just 40 miles from Shanghai. We will be based here for two nights while we visit Greater Yangshan Island in the hope of seeing a few final species, including Yellow, Meadow and Tristram's Buntings, before we travel back to Shanghai for our flight home.
DETAILED INFORMATION
Outline Itinerary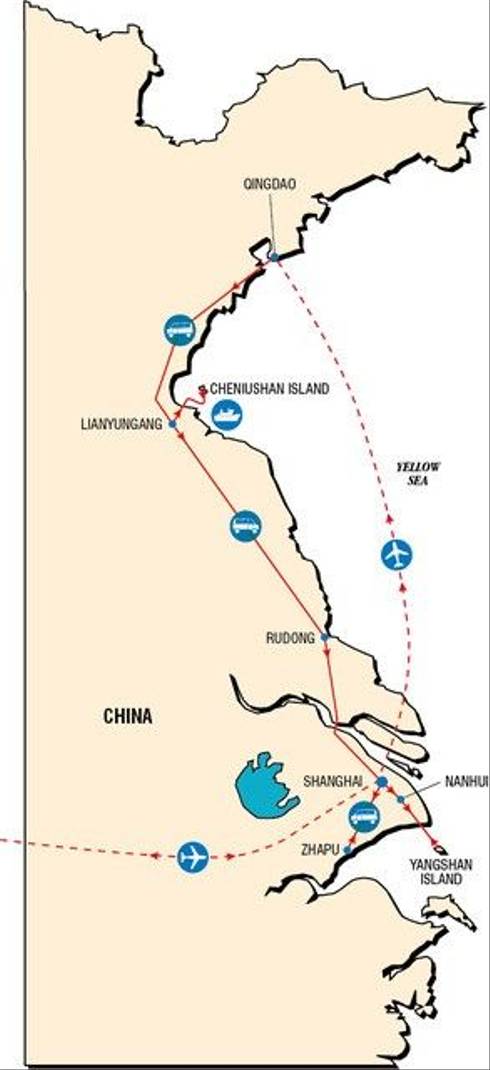 Day 2
Arrive Shanghai & overnight.
Day 3
Jiulongshan National Forest Park.
Day 13
Greater Yangshan Island.
cloud_downloadDownload Full Itinerary
What's Included?
Flights
Accommodation:

Throughout the tour we will be staying in simple, but comfortable, tourist hotels. All rooms have private facilities. 

Food:

All meals are included in the cost of the tour from dinner on Day 2 to breakfast on Day 16. 
Why Naturetrek?
At Naturetrek we craft expertly-guided group and tailor-made wildlife holidays and cruises to all seven continents. On one of our holidays, you can be assured that our passionate team will enable you to experience and enjoy the best of the world's wildlife and natural spectacles in as comfortable and rewarding a manner as possible, caring as best we can for the environment in the process. We are proud to provide:
The widest choice of wildlife holidays worldwide
Tours managed and led by naturalists, for naturalists
Outstanding value and exceptional customer service
Furthermore, as a Naturetrek client, our office team are always to on hand to help you – so if you have any queries about your holiday, whether before or after you have booked, we will be delighted to answer them on the phone. Please just give our team a call!