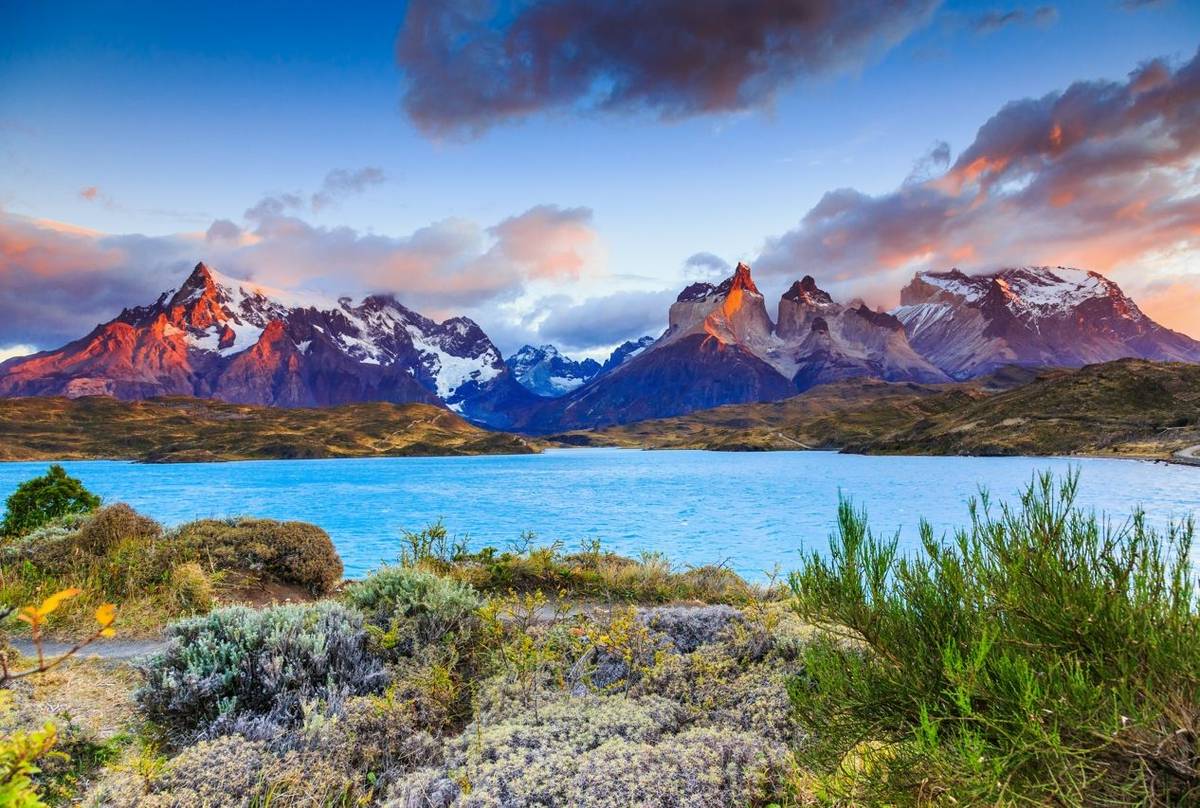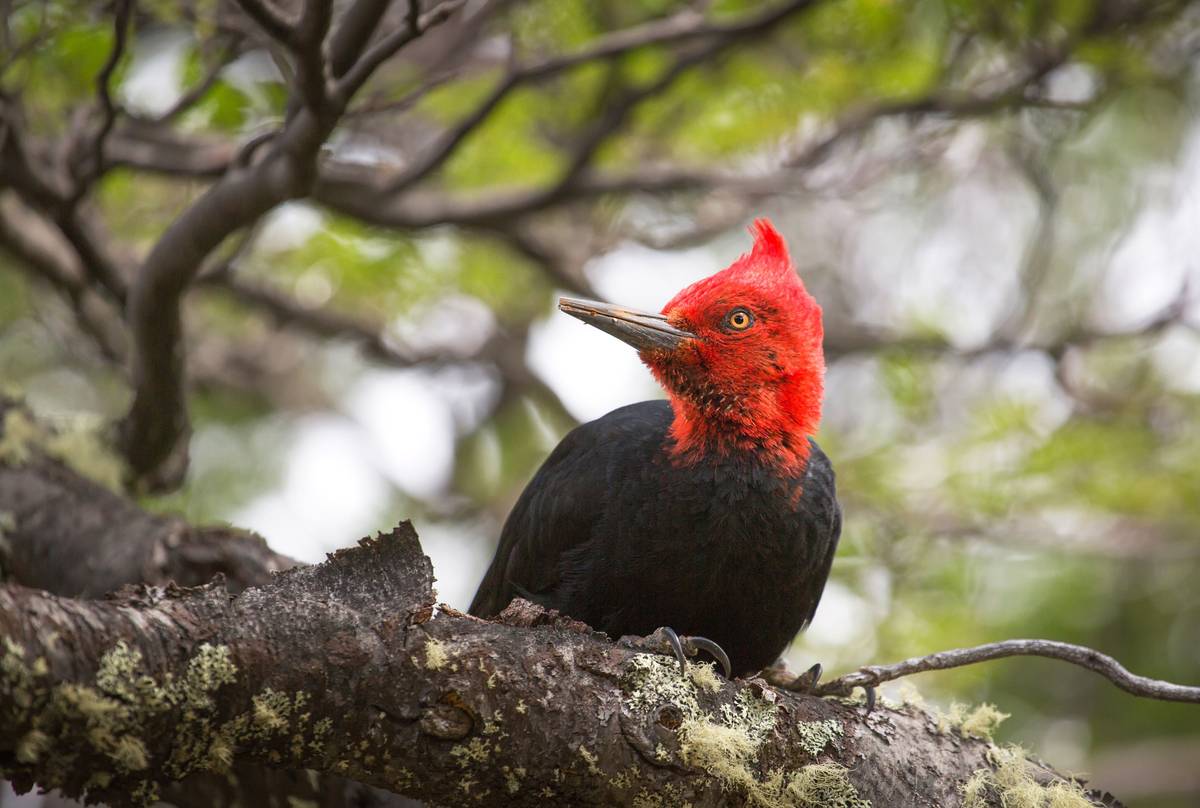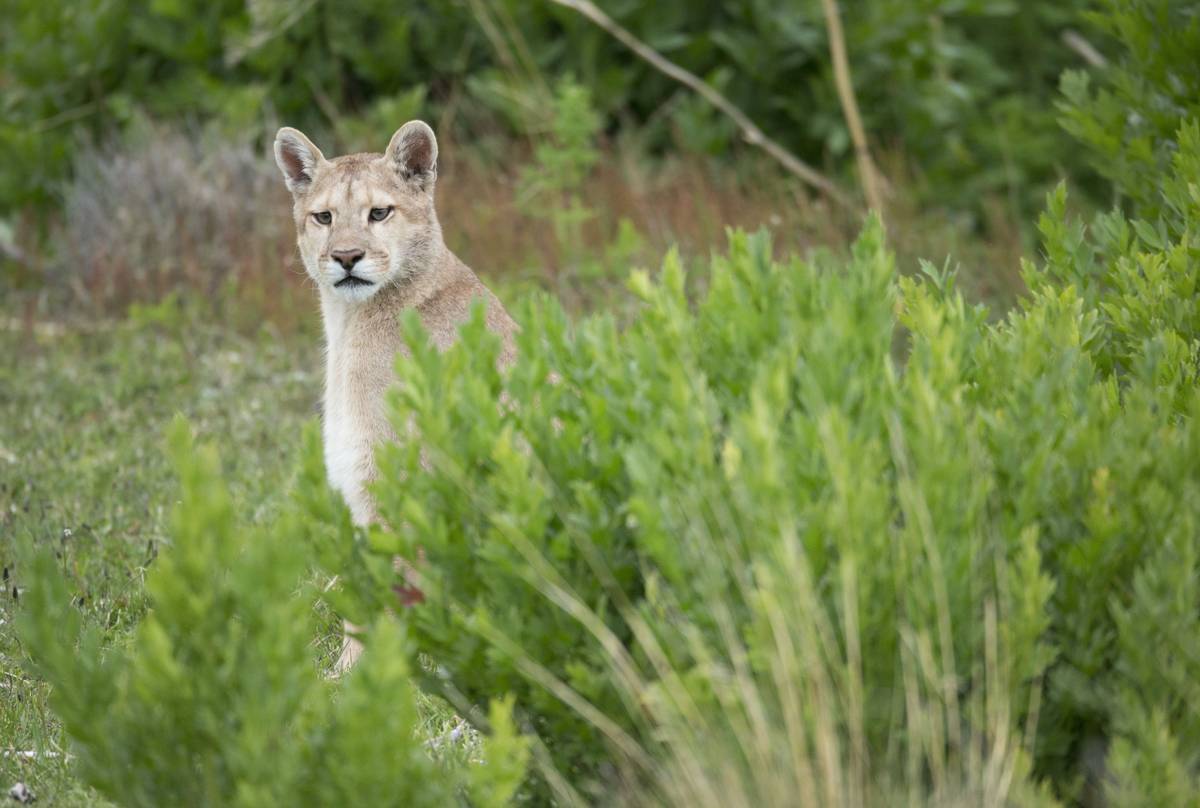 Tour Itinerary and Reports
The Best of Chile
Tour Code: CHL04
An action-packed 17-day wildlife holiday in search of the Blue Whales of Chiloé Island, Pumas of Torres del Paine and rich marine-life of the Magellan Straits.
17 days from
£7,995 (Inc flights)
Land only price from
£7,295
Add this tour to your saved toursRemove from saved toursstar_border star

Add to Saved Tours
Highlights
Tour Itinerary and Reports
Summary
The topography of Chile is amazingly varied, incorporating hot desert, towering mountain peaks and sub-Antarctic steppe, all within the boundaries of one country. Beginning on Chiloé Island we will explore the pristine temperate forests in search of the rare Darwin's Fox and the giant Magellanic Woodpecker, before taking to the seas in search of Blue Whales and a mouth-watering selection of seabirds, including both Humboldt and Magellanic Penguins. Next we head south to Torres del Paine National Park, one of the most picturesque montane landscapes on the continent, where, alongside a cast of Guanacos, Andean Condors and Hairy Armadillos, we'll search for Chile's apex predator, the enigmatic Puma. Travelling south-east, we cross the Magellan Straits to Tierra del Fuego, visiting the only colony of King Penguins on mainland South America before concluding our time in Chile in the Francisco Coloane Marine Park, haunt of fur seals, sea lions and Humpback Whales.
Humpback Whales & several species of dolphin
Good chance of seeing Pumas in spectacular Torres del Paine National Park
See Chilean mammals including Marine Otter & Darwin's Fox
Black-browed Albatross, penguins & Magellanic Woodpecker among special birdlife
Includes 8-hour whale-watching excursion to look for Blue Whales
Visit the only King Penguin colony on the South American mainland
Led by expert local naturalist guides
Grading
Grade A/B - Mostly easy to moderate walks, although, if tracking a Puma, walks may become more strenuous at times and can cover several kilometres. 
The topography of Chile is one of the most extraordinary of any country in the world: a ribbon of land stretching over 4,000 kilometres from the arid Atacama Desert in the north to the sub- Antarctic islands of the south. Nowhere more than 180 kilometres wide, the country is separated from neighbouring Argentina by the high mountains of the Andes which create some of the most spectacular mountain scenery in South America and provide refuge for some of the continent's most sought-after wildlife. From the rugged coastline and temperate rainforests of Chiloé Island, to the awe-inspiring Torres del Paine National Park and windswept plains of Tierra del Fuego, this tour takes you on a journey in search of the best of Chile's birds and mammals.
Arriving in Puerto Montt, we will cross the Chacao Channel to Chiloé Island for a 5-night stay. Steeped in history, the island is home to a unique range of habitats and wildlife. We will search for a variety of interesting mammals including the very rare Southern River Otter and critically endangered Darwin's Fox, as well as Pudu, Kodkod (the smallest of South America's cats) and Marine Otter. The abundance of seabirds around the coastline provides a mouthwatering selection for birdwatchers, with such attractions as Black-browed Albatross, Flightless Steamer Duck, Kelp Goose and the chance to see Humboldt and Magellanic Penguins together in one of the few locations where their ranges overlap. Elsewhere, in the pristine temperate forests, we can hope to find endearing little tapaculos and the giant Magellanic Woodpecker, whilst coastal mudflats are the haunt of wildfowl and waders, amongst them assemblies of many hundreds of Black-necked Swans. Before leaving Chiloé Island we will enjoy an 8-hour whale-watching trip along the west coast of Chiloé Island, where up to 100 Blue Whales have been recorded in recent years, including a number of calves, suggesting that these cold waters might be used as a nursery.
Returning to Puerto Montt, we then fly south to Punta Arenas, before embarking on a scenic drive to the spectacular Torres del Paine National Park for a 4-night stay. Images of the stunning peaks of Torres del Paine illustrate many a guide book to Chile and we will have ample time to enjoy the spectacular scenery as we search for the mammals and birds that frequent the mountain slopes, grassy plains and clear blue Andean lakes of the national park. Residents include soaring Andean Condors, herds of Guanaco, South Andean Deer, South American Grey and Culpeo Foxes, Patagonian Hog-nosed Skunk and Hairy Armadillo; however, our prime objective here will be Chile's apex predator, the Puma. Despite their relative abundance in the park it is no easy task to find these beautiful predators; however, aided by expert local guides and trackers, we should have an excellent chance of seeing this elusive cat in arguably the most breathtakingly scenic setting of its extensive range.
Next we travel south-east, across the vast windswept steppes that border Argentina before reaching the Strait of Magellan where we take a short ferry ride across to Tierra del Fuego. From here we continue our journey south to the small village of Porvenir on the northern peninsula of Useless Bay. Home to the only colony of King Penguins on mainland South America, we will spend the following morning observing and photographing these remarkable birds before returning to Punta Arenas later that afternoon.
Taking to the water, we next embark on a voyage through the Strait of Magellan to Carlos III Island in the heart of the Francisco Coloane Marine Park, where we will be based at a comfortable research station for two nights. The whale-watching opportunities here are regarded as some of the finest in Chile, and we will assist the island's resident biologists with their studies on the transient populations of Humpback Whales found in these waters. With luck, we will have the chance to observe these magnificent animals at very close range, as well as playful Peale's Dolphins and large breeding colonies of South American Sea Lions and Southern Fur Seals. Complete with an impressive avian cast that is likely to include Southern Giant Petrel, Magellanic Diving-petrel, King Cormorant, Chilean Skua and Dolphin Gull, we really will be spoilt for choice.
All too soon it will be time to return to the mainland where we will enjoy a farewell dinner in Punta Arenas before flying back to London the following day, thereby concluding a remarkable wildlife-filled journey through this beautiful and under-visited country.
DETAILED INFORMATION
Outline Itinerary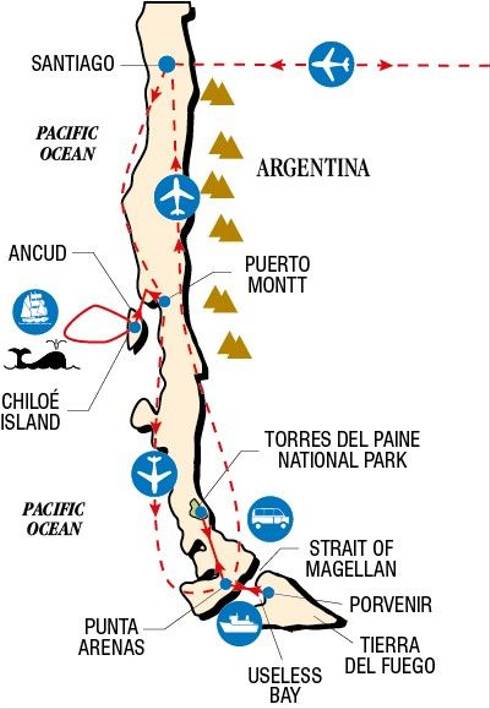 Day 2
Arrive Puerto Montt; transfer Ancud
Day 7/10
Torres del Paine National Park.
Day 13/14
Francisco Coloane Marine Park.
Day 16
Depart Punta Arenas.
cloud_downloadDownload Full Itinerary
What's Included?
Flights
Accommodation:

We stay in comfortable lodges, all with private facilities, except on Carlos Island Biological Station where we stay in twin-bedded 'domes' with shared facilities.

Food:

All meals are included in the price.
Dates & Prices
2022
Departures
Availability
Cost
Mon 10th Jan - Wed 26th Jan
6
£7,995
Flights:
Most Naturetrek tours include flight costs ex-UK. If flights are not included, we indicate that here.
Flights are included in the tour cost
Regional Departures:
On certain tours it is possible to depart from a regional airport (rather than London). If a regional departure is possible, we indicate that here.
Regional Departures are available. Call 01962733051
Land only cost:
The "Land Only" cost is the tour price you will pay if you choose to arrange your own flights/transport.
£7,295
Single Room Supplement:
£995
Why Naturetrek?
At Naturetrek we craft expertly-guided group and tailor-made wildlife holidays and cruises to all seven continents. On one of our holidays, you can be assured that our passionate team will enable you to experience and enjoy the best of the world's wildlife and natural spectacles in as comfortable and rewarding a manner as possible, caring as best we can for the environment in the process. We are proud to provide:
The widest choice of wildlife holidays worldwide
Tours managed and led by naturalists, for naturalists
Outstanding value and exceptional customer service
Furthermore, as a Naturetrek client, our office team are always to on hand to help you – so if you have any queries about your holiday, whether before or after you have booked, we will be delighted to answer them on the phone. Please just give our team a call!