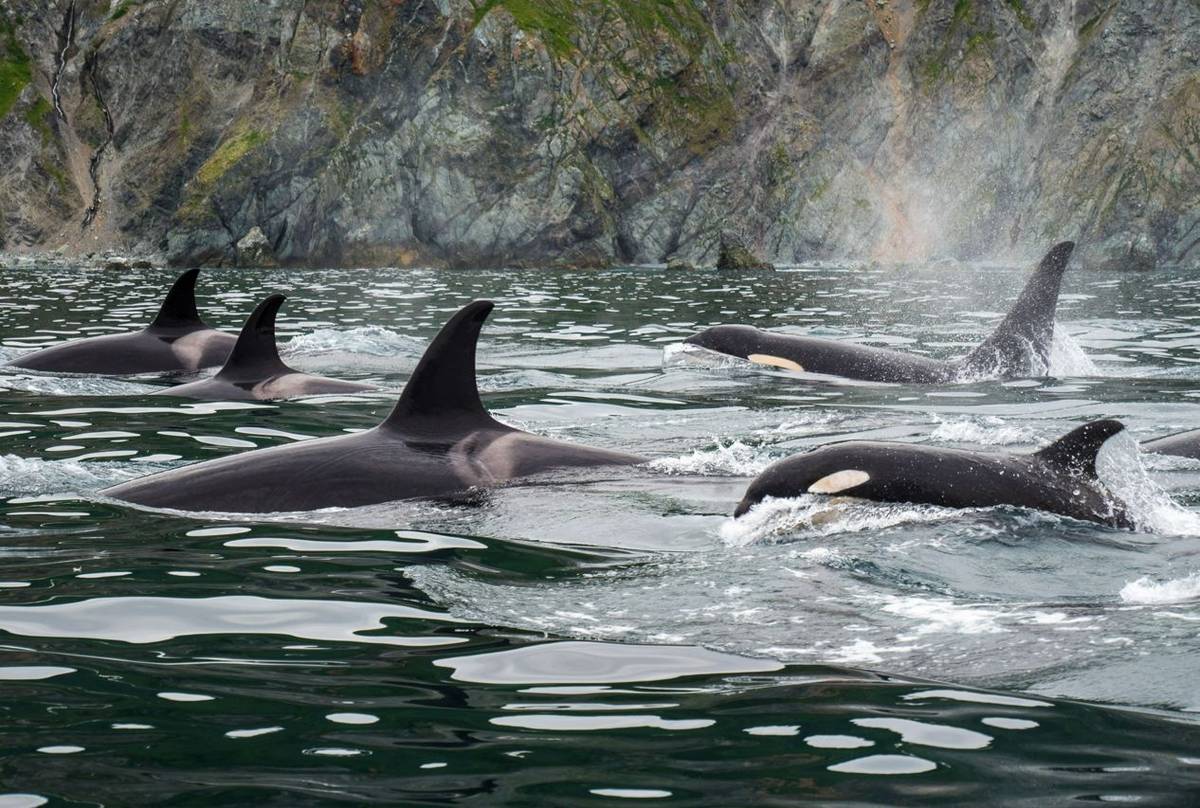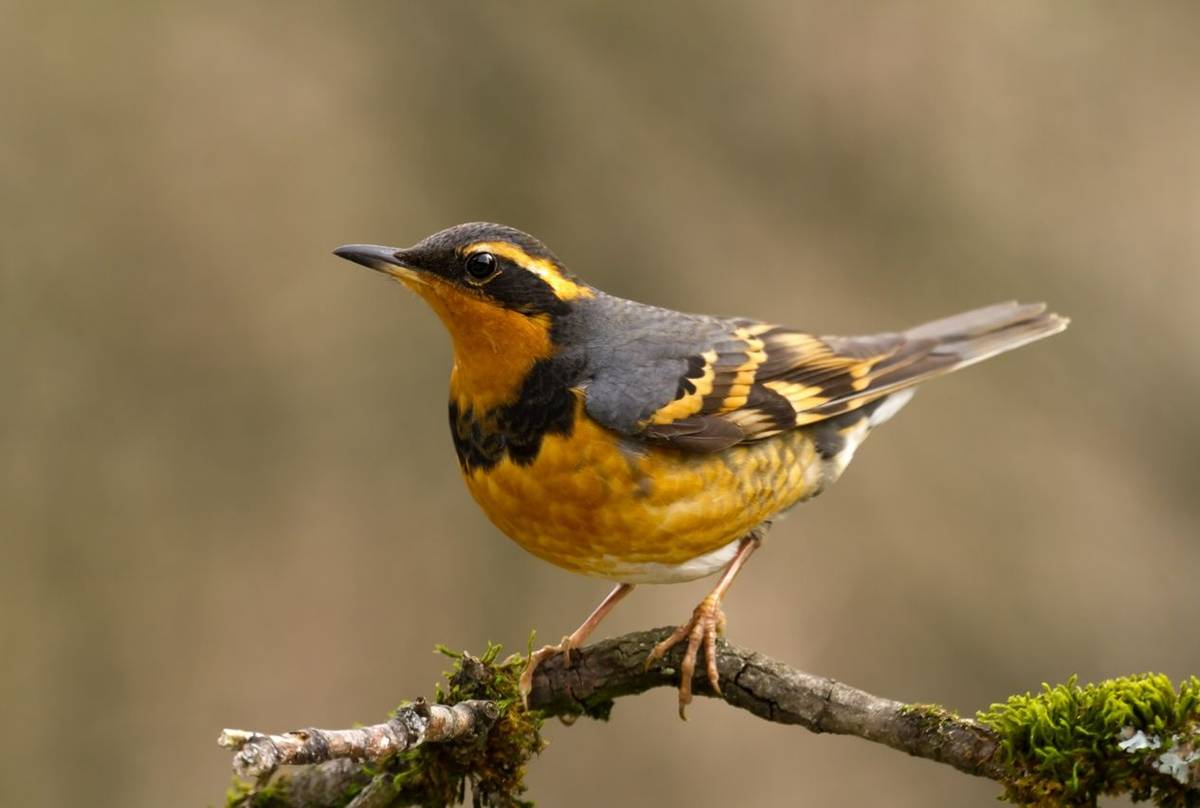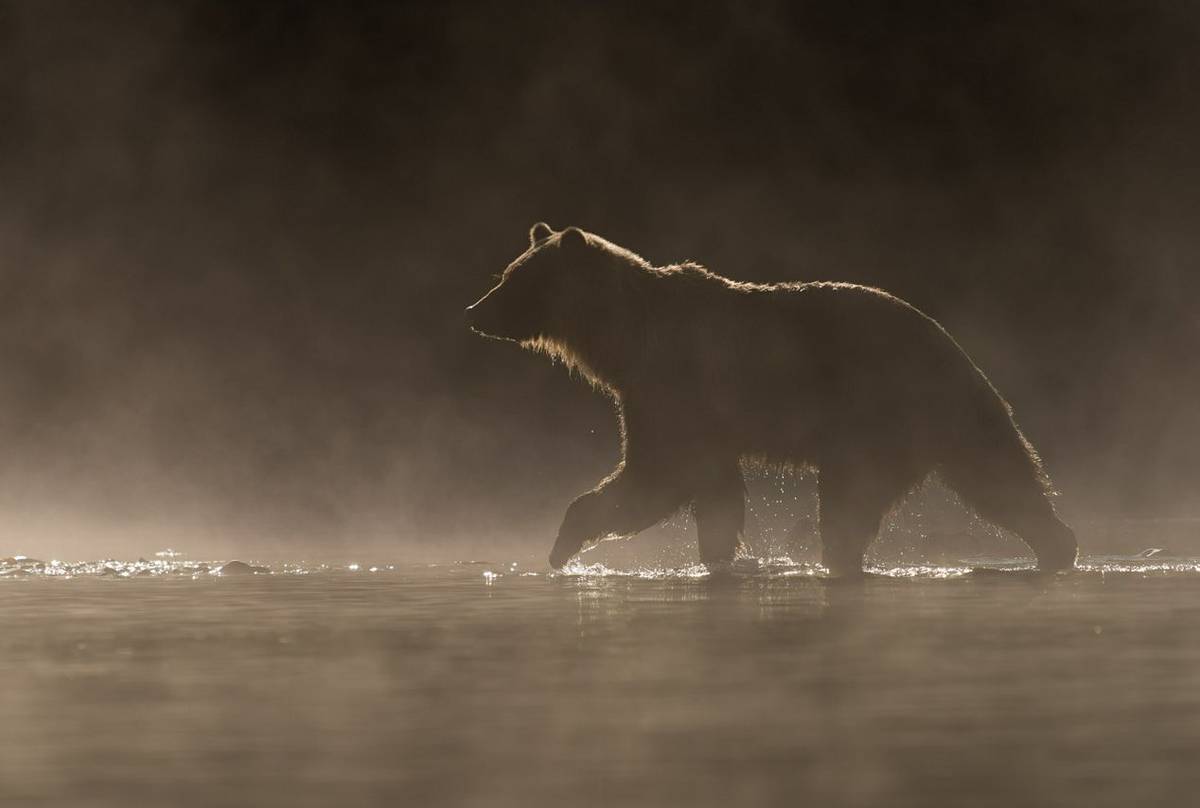 Tour Itinerary and Reports
Orcas & Grizzlies of Canada's Pacific Northwest
Tour Code: CAN08
A 9-day holiday, including a 6-night cruise through the sheltered northern inlets, fjords and waterways of Vancouver Island in search of Orcas, Grizzly Bears, Humpback Whales and a wealth of other wildlife.
9 days from
£5,695 (Inc flights)
Land only price from
£4,695
Add this tour to your saved toursRemove from saved toursstar_border star

Add to Saved Tours
Highlights
Tour Itinerary and Reports
Summary
This exciting holiday explores the rainforest-lined waterways of Canada's Pacific Northwest and focuses in particular on Johnstone Strait, perhaps the most reliable place in the world to view Orcas (Killer Whales). During our 6-night cruise aboard the 16-berth sailing ketch, 'Island Odyssey', we will have plenty of opportunities to get to know this iconic mammal, both from our own sightings and through the experience of our naturalist guides. And that's not all. Sharing the glut of returning salmon is the top predator of the land, the impressive Grizzly Bear, which we will view along the edge of Knight Inlet's Glendale Cove. Humpback Whales, Dall's Porpoise and Black Bear are also likely along with birds including Varied Thrush, Harlequin Duck, Rhinoceros Auklet and Bald Eagle. 
Enjoy a 6-night cruise aboard the 16-berth sailing ketch 'Island Odyssey'
Beautiful scenery of Canada's Pacific Northwest
Explore Johnstone Strait, perhaps the most reliable place in the world for Orca
Learn about Killer Whale ecology and the threats they face
Look for the Grizzly Bears of Knight Inlet's Glendale Cove
Birds including Bald Eagle, Rhinoceros Auklet, Pigeon Guillemot, Marbled Murrelet, Harlequin Duck and Black Oystercatcher
Humpback Whales, Dall's Porpoise & Pacific White-sided Dolphin
Led by expert naturalist guides
At the northern end of British Columbia's Vancouver Island lies an intricate patchwork of fjords, waterways and mountain landscapes laden with the moss-draped forests of Canada's Pacific Northwest. These are home to some of the continent's most spectacular wildlife and, each August and September, millions of Pacific salmon return here, following the invisible chemical trail from ocean to coast that will ultimately lead them back to their natal rivers to spawn. With the salmon come the region's two apex predators, the Orca (or Killer Whale) and the Grizzly Bear, each intent on taking a share of this annual feast. While the monthly movements of the Grizzlies — from estuary to forest to salmon river — are relatively predictable, Orcas are nomadic free spirits that roam over vast areas of ocean. Encounters are typically by chance and difficult to predict. Unusually, however, the pods that summer off Vancouver Island tend to favour a relatively small area and hunt for salmon in the narrow channels where the fish are concentrated. The most famous of these is Johnstone Strait, the focus of this new and exciting Naturetrek cruise, and time here offers unrivalled opportunities for close and prolonged views of these magnificent mammals, along with Grizzly Bears and a wealth of other wildlife.
We will begin our holiday with a flight to Vancouver and, the following morning, take a short internal flight to Port Hardy on the northern tip of Vancouver Island. From here we will drive south to Port McNeill where we will board the Island Odyssey, the 16-berth sailing ketch that will become our home for the next six nights. Port McNeill is only a short distance north of Johnstone Strait and so it is unlikely to be long before we see that first black dorsal fin break the surface! The Orcas that live here are the most intensively studied in the world. The population that plies these waters throughout the summer and autumn is known as the 'Northern Residents' and it has been studied for decades by researchers working out of Vancouver and further afield; indeed, every individual has been photographed and most have had their family trees mapped! Orca ecology is fascinating, and during the course of our cruise we will learn the difference between pods, clans and matrilines, as well as 'residents', 'transients' and 'offshores', and much more.
The exact route of our cruise will be determined by the prevailing weather conditions, the advice of our captain and guides, and reports of recent wildlife sightings. We will likely spend the first three days, however, exploring the maze of waterways around Johnstone Strait, watching the Orcas and the other wildlife that shares their watery realm. Humpback Whales are becoming an increasingly common sight here and we are sure to see their characteristic tall bush-shaped blow from time to time and marvel at their huge tail fluke lifting into the air and slipping silently back into the water. Speedy pods of Dall's Porpoise will likely join the Island Odyssey to bow-ride, whilst, if fortunate, we may find a pod of acrobatic Pacific White-sided Dolphins. Other mammals to look out for include Minke Whale, Harbour Porpoise, Steller's Sea Lion and Common (Harbour) Seal. The marine birdlife of the Pacific Northwest is also fascinating. Rhinoceros Auklets are common and we should see Marbled Murrelets, a diminutive alcid that only nests in old growth temperate rainforest, sometimes as far as 100 kilometres inland! Black Oystercatcher, Harlequin Duck, Surf Scoter, Belted Kingfisher and Great Northern Diver (Common Loon) should also be seen. In addition, we will take a short break from the wildlife to visit the modern Kwakwaka'wakw community of Alert Bay where the U'Mista Cultural Centre displays a fascinating collection of potlatch masks.
For the next two days we will cruise deep into the Coast Range Mountains as we explore the spectacular fjord known as Knight Inlet. Extending nearly 100 kilometres inland, Knight Inlet is surrounded by snowy peaks and lined by hills of temperate rainforest and rocky cliffs down which myriad waterfalls tumble. Although the scenery is breathtaking, our main focus here will be the Grizzly Bears that venture down from the mountains to fish for salmon along the Glendale River. In August the salmon will be gathering near the mouths of their spawning rivers, and we will spend time in Glendale Cove looking for bears fishing in the shallows or walking along the shoreline. We may also see River Otter here, and perhaps American Mink, along with such birds as Varied Thrush, Steller's Jay, American Dipper and Red-breasted Nuthatch.
We will complete our tour with another day in the company of the Orcas and other marine-life of Johnstone Strait, before we return to Port McNeill, disembark from the Island Odyssey and begin our journey home.
DETAILED INFORMATION
Outline Itinerary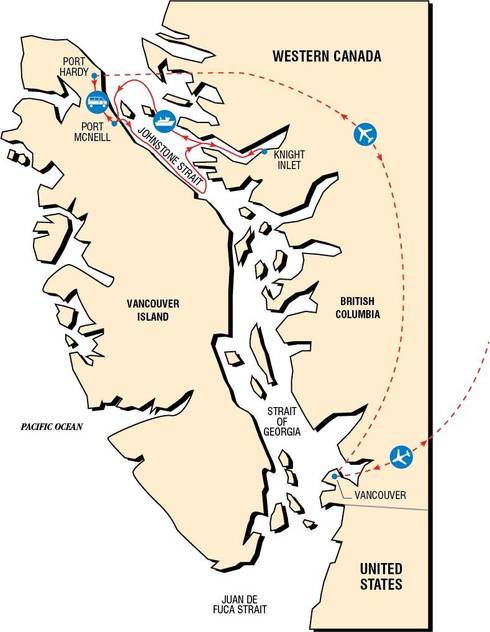 Day 1
Fly Vancouver & overnight
Day 2
Fly Port Hardy & board Island Odyssey in Port McNeil
Day 8
Disembark Island Odyssey in Port McNeil & fly London
cloud_downloadDownload Full Itinerary
What's Included?
Flights
Accommodation:

For this cruise we have exclusively chartered the 16-berth 'Island Odyssey', a 21-metre sailing ketch. She features 8 twin/double cabins with shared toilet and shower facilities, a large comfortable lounge and plenty of deck space for wildlife-viewing. In Vancouver we use a comfortable airport hotel.
Dates & Prices
2022
Departures
Availability
Cost
Tue 9th Aug - Wed 17th Aug
SPACES
£5,695
Flights:
Most Naturetrek tours include flight costs ex-UK. If flights are not included, we indicate that here.
Flights are included in the tour cost
Regional Departures:
On certain tours it is possible to depart from a regional airport (rather than London). If a regional departure is possible, we indicate that here.
Regional Departures are available. Call 01962733051
Land only cost:
The "Land Only" cost is the tour price you will pay if you choose to arrange your own flights/transport.
£4,695
Single Room Supplement:
£1,495
Why Naturetrek?
At Naturetrek we craft expertly-guided group and tailor-made wildlife holidays and cruises to all seven continents. On one of our holidays, you can be assured that our passionate team will enable you to experience and enjoy the best of the world's wildlife and natural spectacles in as comfortable and rewarding a manner as possible, caring as best we can for the environment in the process. We are proud to provide:
The widest choice of wildlife holidays worldwide
Tours managed and led by naturalists, for naturalists
Outstanding value and exceptional customer service
Furthermore, as a Naturetrek client, our office team are always to on hand to help you – so if you have any queries about your holiday, whether before or after you have booked, we will be delighted to answer them on the phone. Please just give our team a call!