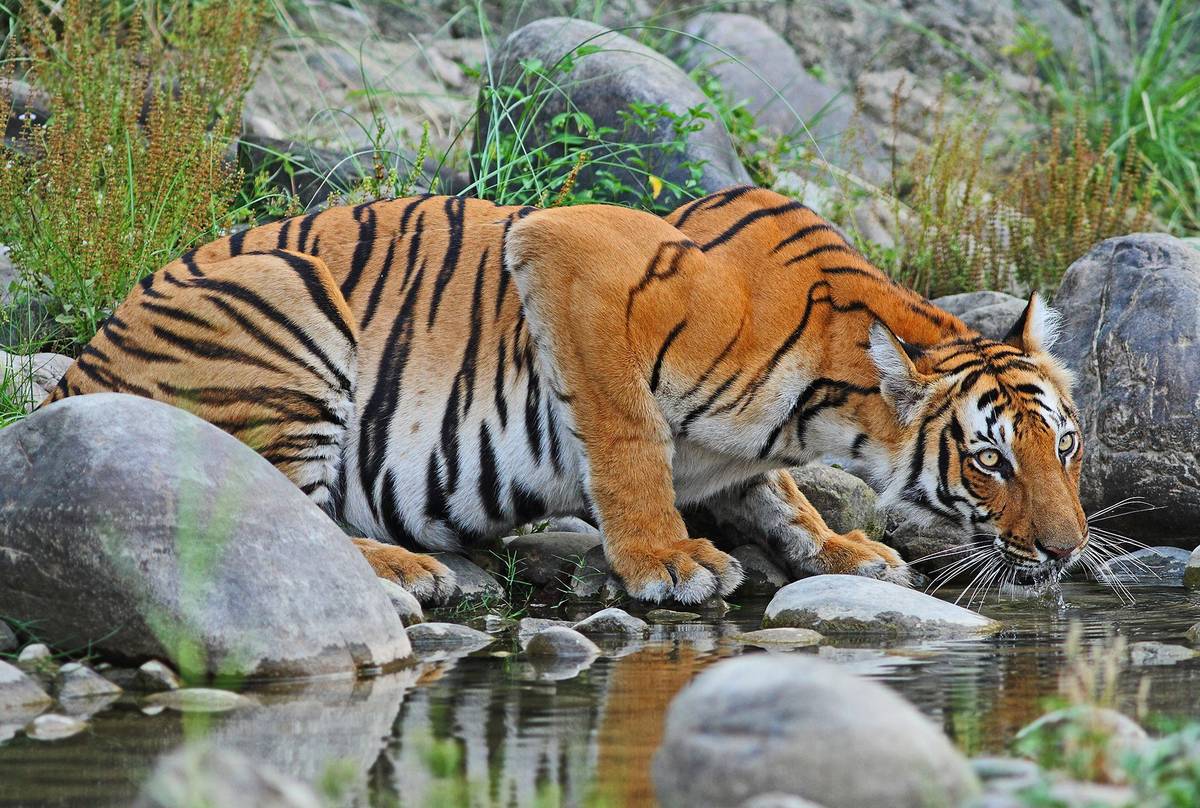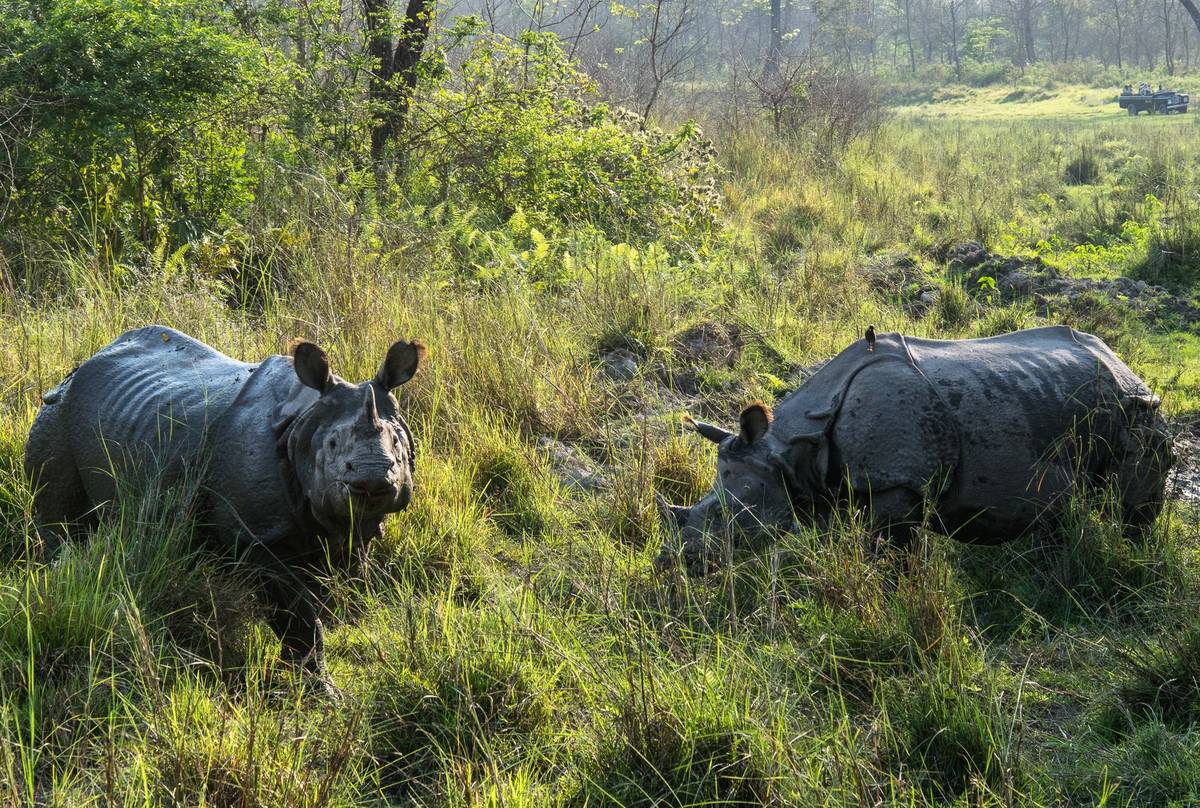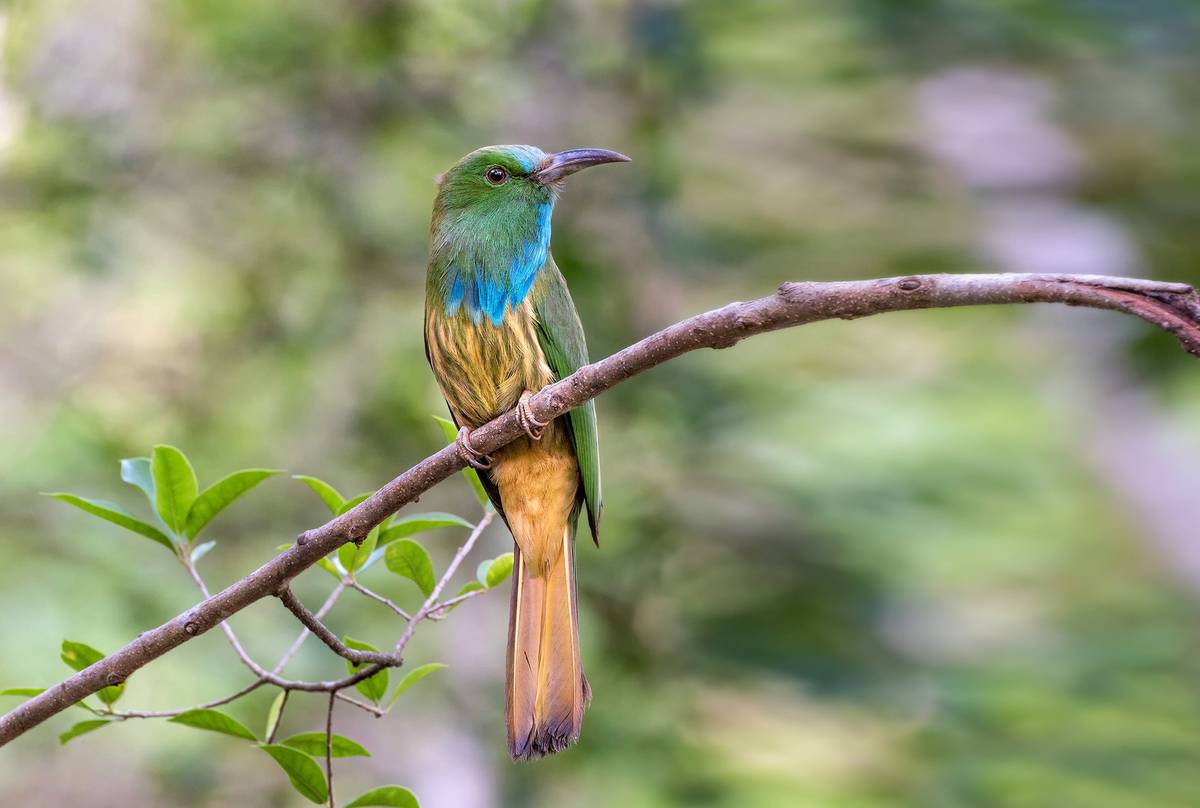 Tour Itinerary and Reports
Nepal - Tigers of Chitwan & Bardia National Parks
Tour Code: NPL21
A 12-day, two-centre holiday that goes in search of Tigers and other spectacular wildlife in two of Nepal's finest national parks.
12 days from
£4,295 (Inc flights)
Land only price from
£3,695
Add this tour to your saved toursRemove from saved toursstar_border star

Add to Saved Tours
Highlights
Tour Itinerary and Reports
Summary
India may be the destination best known for the reliability of its Tiger sightings, yet, in the lowland parks of neighbouring Nepal, Tiger densities are often higher and tourist numbers are considerably lower. Here, one is able to explore the domain of the Tiger and its prey on foot, immersing oneself in the sights and sounds of the jungle, which is forbidden in most Indian reserves. The scenery is second to none, the snowbound summits of the high Himalaya dominating the northern horizon. Nepal's Tigers are not as habituated as they are in the parks of central India, and they can be vanishingly elusive amongst their dense habitat of tall elephant grass and tangled riverine jungles, but this just serves to make a Tiger sighting in the country's wildlife-rich lowlands (known as the Terai) all the more thrilling and rewarding.
Search for Tiger in Nepal, where their population is growing rapidly
Explore two stunning national parks – Bardia and Chitwan – by jeep, boat and on foot!
See some of Asia's most spectacular wildlife, including Asian Elephant and Indian Rhinoceros
Gharial, Ganges River Dolphin, Sloth Bear & Gaur all possible
Stay in stylish and luxurious accommodation throughout
The reserves are home to over 300 species of bird
Optional three-night extension to the breathtaking Himalayan foothills, where mountain birds abound
For decades, India was the only country that offered a realistic chance of seeing a wild Tiger. No longer – Nepal, India's northern neighbour, has nearly doubled its Tiger population since 2009, and sightings of this elusive cat are on the rise in the country's excellent network of protected areas. This ground-breaking new tour visits two of the best – Bardia and Chitwan National Parks – staying in exceptional lodges and exploring the parks by jeep, boat and (perhaps most excitingly) on foot. Both of these reserves are located within the richly productive Terai Arc Landscape – a vast swathe of alluvial grasslands, forests and wetlands where humans live amongst abundant wildlife, including Asian Elephant, Indian Rhinoceros, Ganges River Dolphin, and one of the highest densities of Tiger on Earth.
We will begin by flying from London to Kathmandu, via Doha, before transferring to Dwarika's Hotel – an opulent five-star oasis in the heart of the bustling city. Expert guides will be on hand for anyone wishing to experience the enthralling sights of the capital – a sensory feast of colours, sounds and people, including some spectacular temples. Other group members may prefer simply to relax by Dwarika's pool, or treat themselves to a massage in the spa.
The next morning, after a sumptuous breakfast, we will take a short morning flight to Nepalgunj, from which the dramatic peaks of the Langtang Range are often visible. Refreshments will be provided on arrival, before we begin the 2-hour drive to the exquisite Tiger Tops Karnali Lodge, on the edge of Bardia National Park. During our 4-night stay, we'll search the reserve's extensive forests and floodplains for its diverse wildlife, including Wild Boar, Spotted Deer, Tiger and over 300 species of bird.
Our exploration of this wilderness will feature traditional game drives, but we will also have the opportunity to cruise the Karnali River on boat safaris, and venture into the forest on foot (something that is rarely possible in India). This will provide us with a more intimate experience of this wild landscape, and will hopefully produce some excellent sightings, including of many birds that are hard to view well from a vehicle. Here and in Chitwan, we may also have the opportunity to use special hides, which can provide breathtaking views of normally elusive animals. On some days, we will enjoy delicious cooked lunches deep within the jungle, while evenings will be spent sipping cocktails around an outdoor fire, before moving into the splendid Ghol Gar (Nepalese dining room).
Leaving Bardia, we will spend a full day travelling through the Terai Landscape to Chitwan National Park. While the drive will be long (10-12 hours), we will gain a fascinating insight into how Nepal's greatest profusions of human and animal-life are able to coexist. Nevertheless, refreshments and a chance to relax will be welcome on our arrival at the luxurious Tharu Lodge, where we will stay for another four nights.
Our time in Chitwan will follow a similar programme to our stay in Bardia. Here, jeep safaris will take us in search of an even greater concentration of wildlife, including Asian Elephant and Sloth Bear. The park has around 130 breeding adult Tigers, and we will hope for numerous sightings of Chitwan's Indian Rhinos, which number over 500. Boat trips on the Narayani River could reveal a sinister Mugger Crocodile, or perhaps its rarer fish-eating relative, the bizarre Gharial. And, if we are lucky, we may experience the unique thrill of following fresh Tiger tracks on foot.
On our last morning, there should be time for an early morning bird walk. After breakfast, we will head to Bharatpur for our flight back to Kathmandu, where a single night at Dwarika's Hotel will precede our departure back to the UK. Nepal is fast becoming a global stronghold for Tigers, and we will hopefully leave with wonderful memories of the world's largest cat.
For those wishing to stay a little longer, we are offering a 3-night extension to Tiger Mountain Pokhara Lodge. Perched 1,000 feet above the Pokhara Valley, and framed by Himalayan peaks, the lodge provides a spectacular setting, and access to some exciting mountain birds, including Great Barbet, White-vented Laughingthrush and Green Magpie.
DETAILED INFORMATION
Outline Itinerary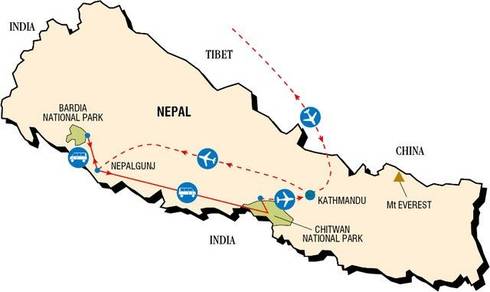 Day 3/6
Tiger Tops Karnali Lodge, Bardia National Park
Day 7/10
Tiger Tops Tharu Lodge, Chitwan National Park
cloud_downloadDownload Full Itinerary
Why Naturetrek?
At Naturetrek we craft expertly-guided group and tailor-made wildlife holidays and cruises to all seven continents. On one of our holidays, you can be assured that our passionate team will enable you to experience and enjoy the best of the world's wildlife and natural spectacles in as comfortable and rewarding a manner as possible, caring as best we can for the environment in the process. We are proud to provide:
The widest choice of wildlife holidays worldwide
Tours managed and led by naturalists, for naturalists
Outstanding value and exceptional customer service
Furthermore, as a Naturetrek client, our office team are always to on hand to help you – so if you have any queries about your holiday, whether before or after you have booked, we will be delighted to answer them on the phone. Please just give our team a call!
×
We've been nominated 'Best Safari, Wildlife & Nature Holiday Company' in the prestigious 2020 British Travel Awards. All voters will be entered into an official prize draw to win a Rhine or Danube cruise! Please click here to vote.