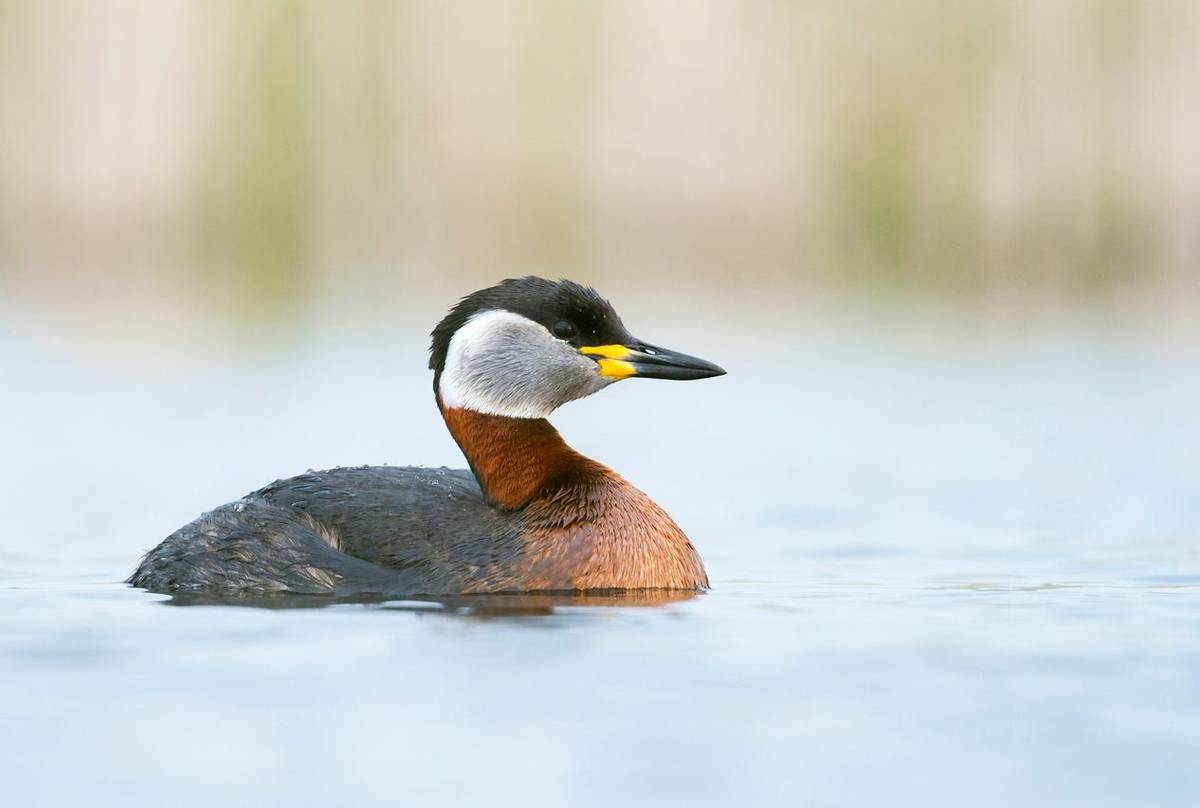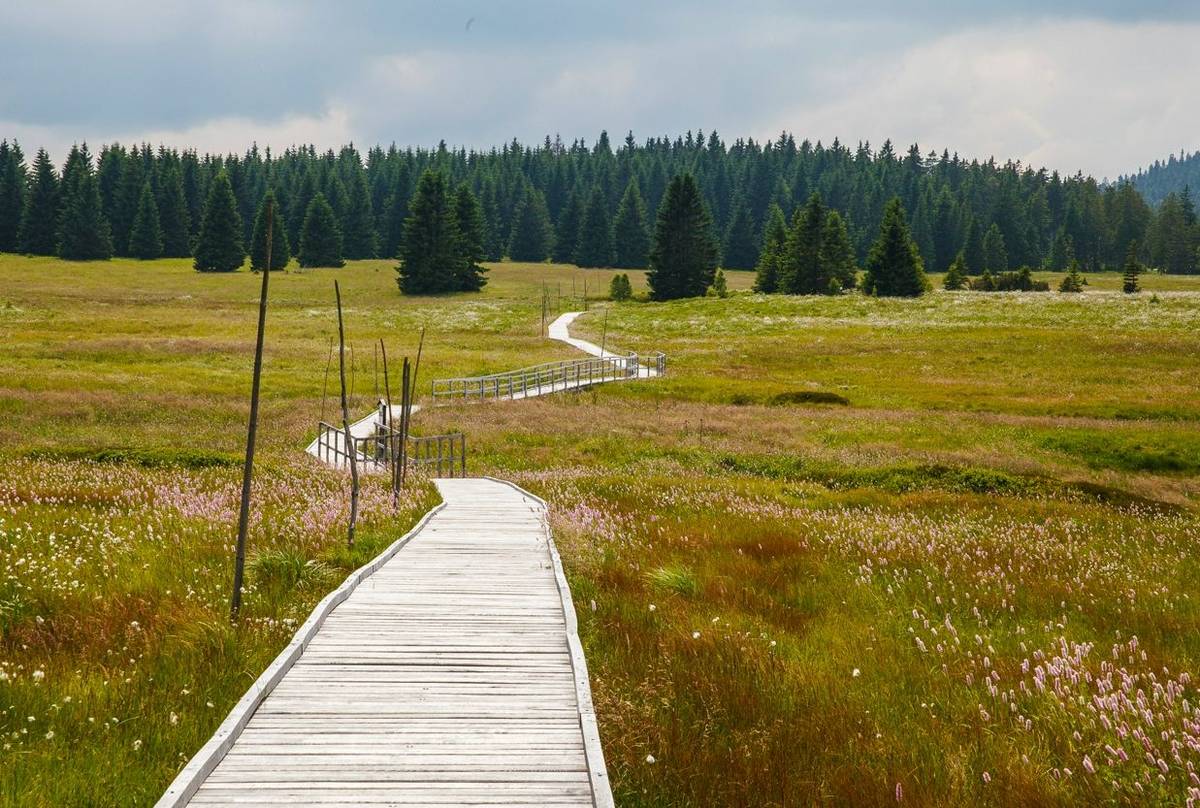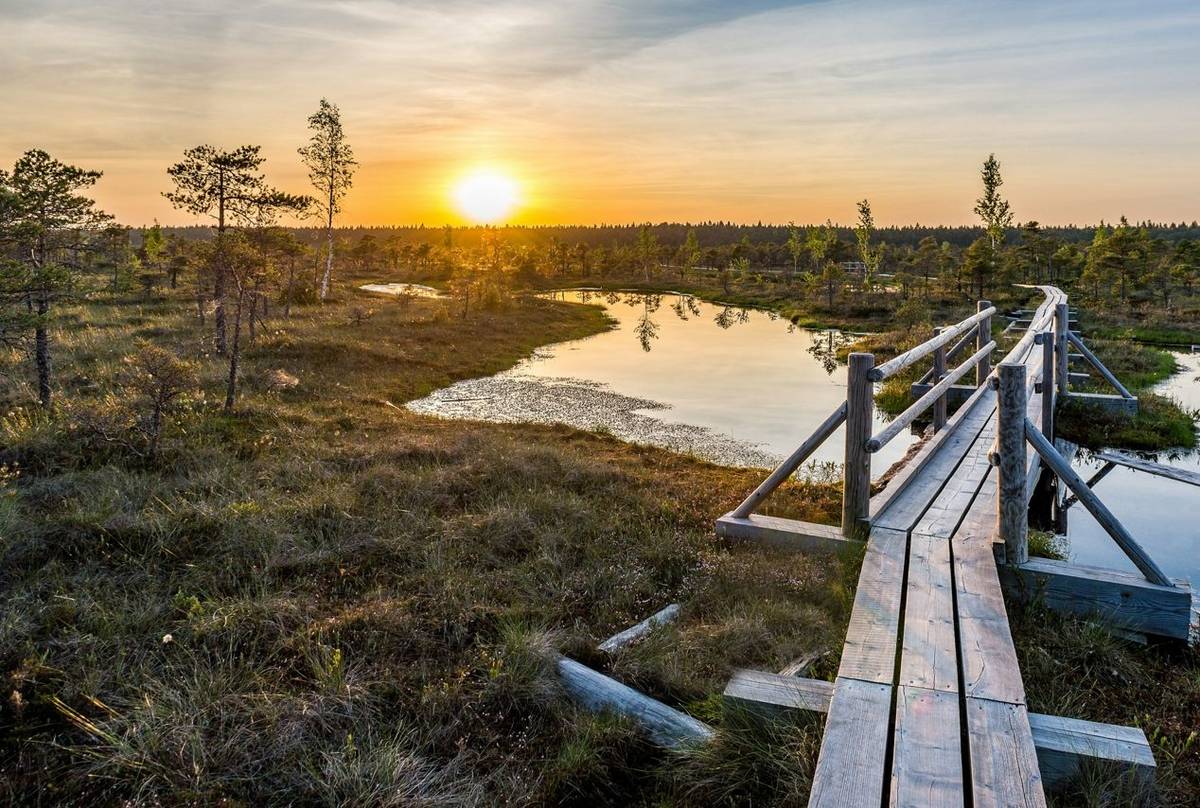 TOUR ITINERARY AND REPORTS
Latvia in Spring
Tour Code: LVA01
An 8-day birdwatching holiday to the forests, wetlands and coastline of Latvia in search of woodpeckers, waders, owls and a host of other species.
8 days from
£1,695 (Inc flights)
Land only price from
£1,495
Add this tour to your favouritesRemove from Favouritesstar_border star

Add To Favourite
Highlights
TOUR ITINERARY AND REPORTS
SUMMARY
Latvia lies between Estonia to the north and Lithuania to the south and, in common with the other Baltic States, is relatively undeveloped, with extensive forests, wetlands and coastlines that are rich in birds. This tour first samples the spring migration at Cape Kolka, where many thousands of seaducks, raptors and passerines are funnelled into this narrow point of land before crossing the Gulf of Riga towards the Estonian island of Saaremaa. We then head to Kemeri National Park, where the wetlands host flocks of marsh terns and Ruff leks, and the forests are home to woodpeckers. Travelling to the east of the country, we end the tour with a visit to the Lake Lubāns Wetland area, a 'Natura 2000' reserve home to Bluethroat, Citrine Wagtail, Booted Warbler and Red-necked Grebe. Those with additional time might like to extend the tour with a couple of nights in Latvia's attractive capital city, Riga.
Enjoy the visible migration of warblers, shrikes, raptors and seaduck at Cape Kolka
Two nights at Kemeri National Park, home to woodpeckers, displaying Ruff and all three 'marsh terns' (Black, White-winged and Whiskered)
Spend three nights at the Lake Lubāns Wetland area in eastern Latvia
Red-necked Grebe, Bluethroat, Citrine Wagtail and Booted Warbler
Owls including Ural and Pygmy
Extend your tour with time exploring Latvia's capital, Riga
The small Baltic state of Latvia is sandwiched between Estonia to the north and Lithuania to the south. Although less well known within birdwatching circles than its northern neighbour, Latvia is home to an equally fascinating mix of birds, mammals and other wildlife. Over half of its land area is still clothed in forest and more than a thousand lakes dot the east of the country. The white sandy beaches, rocky headlands and wetlands that edge the Baltic Sea act as vital refuelling stops for weary migrants tracking north and many of the summer visitors that breed here each year have a distinctly eastern flavour. Latvia is also blessed with one of the most attractive capital cities in Europe, and no holiday here should be complete without a night or two in Riga and time spent exploring its medieval quarter.
Our tour begins with a flight to Riga from where we will head north-west to the migration hotspot of Cape Kolka for a two-night stay. Waders, passerines and raptors travelling north along the Baltic Coast are funnelled onto the Cape and pause here before making the sea crossing over the Gulf of Riga and into Estonia. Red-backed Shrikes and numerous warblers, wagtails, chats and finches are likely, lines of seaduck – including Long-tailed Ducks, Common and Velvet Scoters – track by, whilst overhead we will look out for Merlin, Hobby, Marsh Harrier and perhaps a Rough-legged Buzzard or White-tailed Eagle. Next, we will drive to Kemeri National Park, spending two nights here in order to explore the reserve's forests and coastal wetlands in search of Three-toed, Grey-headed and Whitebacked Woodpeckers. All three marsh terns (Black, White-winged and Whiskered) are possible, along with Garganey, Savi's Warbler, Scarlet Rosefinch and displaying Ruff. We will complete this tour with three nights in the east of Latvia focusing on the birdlife of the 800 square kilometres of wetlands, forest and wet meadows protected within the Lake Lubāns Wetland Area (a 'Natura 2000' reserve). Here we will go in search of Red-necked Grebe, Ural and Pygmy Owls, Booted Warbler, Citrine Wagtail, Bluethroat and many other species, before returning to Riga to spend time in the capital or to catch our flight home.
DETAILED INFORMATION
Outline Itinerary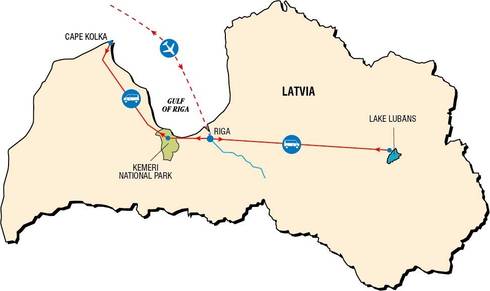 Day 1
Fly Riga & transfer Cape Kolka
Day 3/4
Kemeri National Park
Day 5/7
Lake Lubāns Wetland area
cloud_downloadDownload Full Itinerary
What's Included?
Flights
Accommodation:

Comfortable hotels and guesthouses, all with private facilities. 

Food:

All meals are included in the price from lunch on Day 1 to breakfast on Day 8. 
DATES AND PRICES
2020
Departures
Availability
Cost
Sun 24th May - Sun 31st May
SPACES
£1,695
Flights:
Most Naturetrek tours include flight costs ex-UK. If flights are not included, we indicate that here.
Flights are included in the tour cost
Regional Departures:
On certain tours it is possible to depart from a regional airport (rather than London). If a regional departure is possible, we indicate that here.
Regional Departures are available. Call 01962733051
Land only cost:
The "Land Only" cost is the tour price you will pay if you choose to arrange your own flights/transport.
£1,495
Room sharing options:
If a customer on this departure has already expressed an interest in sharing a room it will be flagged here. We will identify if there are sharing options for male, female or both.
Not available
Single Room Supplement:
£195
Why Naturetrek?
At Naturetrek we craft expertly-guided group and tailor-made wildlife holidays and cruises to all seven continents. On one of our holidays, you can be assured that our passionate team will enable you to experience and enjoy the best of the world's wildlife and natural spectacles in as comfortable and rewarding a manner as possible, caring as best we can for the environment in the process. We are proud to provide:
The widest choice of wildlife holidays worldwide
Tours managed and led by naturalists, for naturalists
Outstanding value and exceptional customer service
Furthermore, as a Naturetrek client, our office team are always to on hand to help you – so if you have any queries about your holiday, whether before or after you have booked, we will be delighted to answer them on the phone. Please just give our team a call!