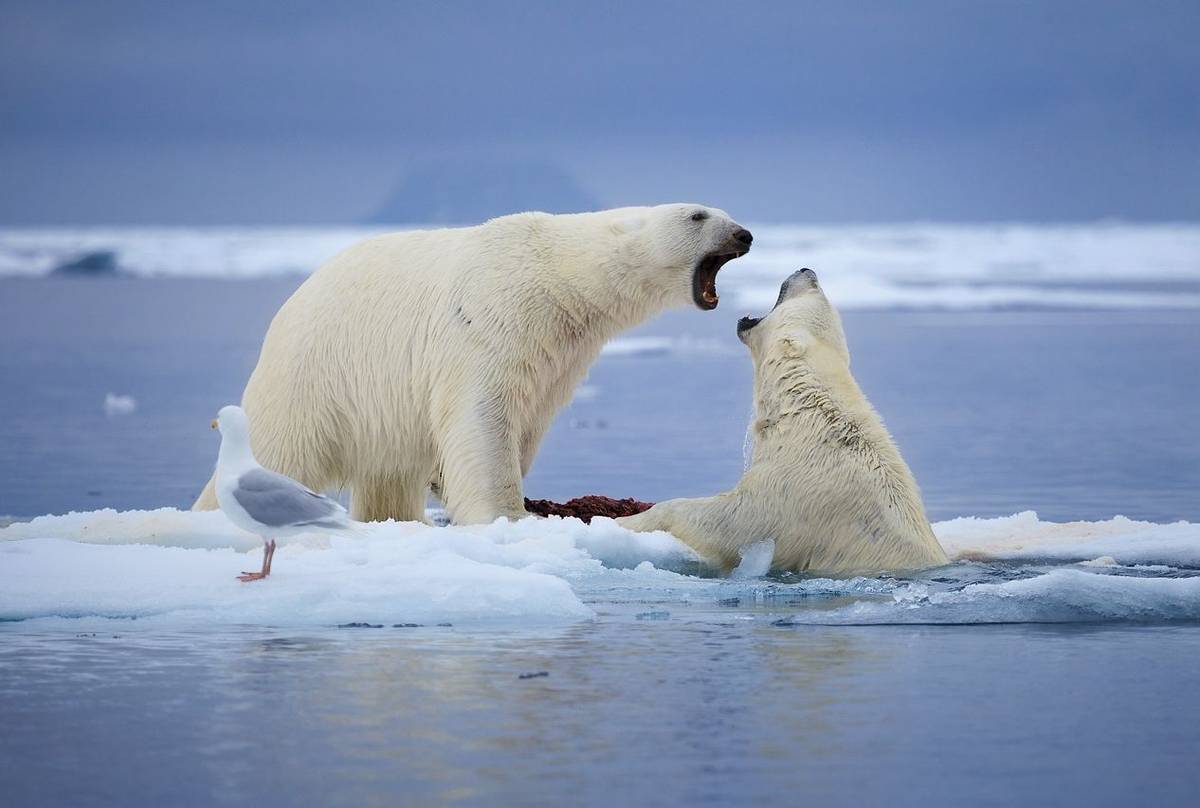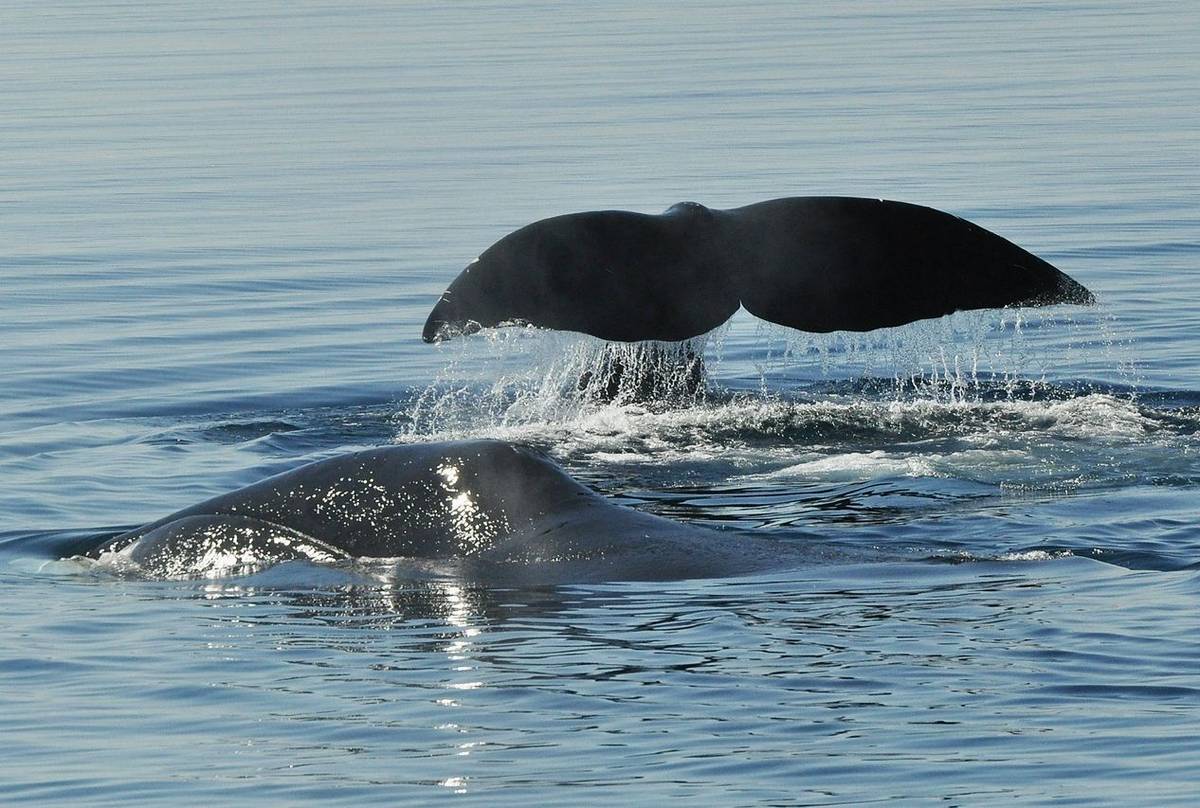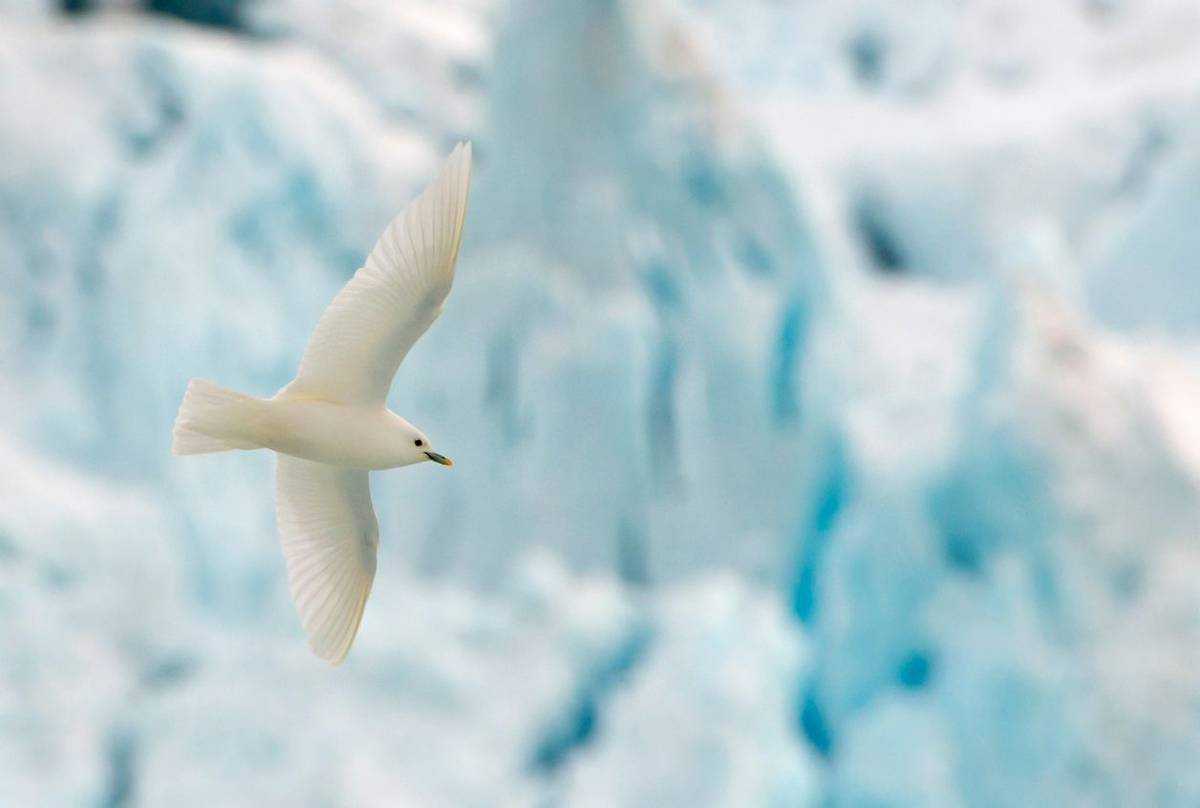 Tour Itinerary and Reports
Franz Josef Land - Russia's Arctic Wilderness
Tour Code: RUS04
A 14-day holiday including a 12-night expedition cruise from Longyearbyen in Svalbard to the remote Arctic islands of Franz Josef Land.
14 days from
£11,895 (Inc flights)
Land only price from
£11,345
Add this tour to your saved toursRemove from saved toursstar_border star

Add to Saved Tours
Highlights
Tour Itinerary and Reports
Summary
North-east of Svalbard and reaching into the icy grip of the Arctic Ocean less than 900 kilometres from the North Pole, the archipelago of Franz Josef Land is exceedingly remote and rarely visited. Few vessels have permission to go there other than the Russian military, but the 108-berth M/V Sea Spirit is an exception, and we have chartered it for a 12-night cruise to this icy outpost starting and ending in Longyearbyen, the administrative capital of Svalbard. As we make our way around the islands, we hope to see Polar Bear, Arctic Fox, Walrus, Beluga and Humpback and Minke Whales. If our luck is in, the rare Bowhead Whale might make an appearance too. Among the birds, Brünnich's Guillemots and Little Auks are abundant and we should also see Ivory Gull and, if fortunate, perhaps the delicate Ross's Gull.
Join a Naturetrek exclusive wildlife charter where the focus will be the mammals, birds and landscapes and all other passengers will have the same passion for natural history as you
Explore this remote and very rarely visited Arctic archipelago
A 14-day holiday including a 12-night cruise on 108-berth M/V Sea Spirit
Incredible Polar scenery at 80 degrees north
Excellent chance of Polar Bear on the pack-ice or land
Marine mammals including Walruses and Belugas
Look for the very rare Bowhead Whale
Little Auk and Brünnich's Guillemot colonies
Ivory Gull and other seabirds
Expertly led by expedition staff and Naturetrek naturalist guides
Grading
Grade A/B - Easy to moderate walks. Please note that the terrain can be rough (there are no footpaths). Please refer to the tour itinerary for additional information. 
In July 2021 we will be chartering the 108-berth, ice-strengthened, M/V Sea Spirit to explore one of the Arctic's most remote and little-visited archipelagos, Franz Josef Land. This remote Polar outpost straddles the 80 degrees line of latitude (90 degrees is the North Pole!), and visits here are strictly controlled by the Russian authorities. Therefore very few vessels get the privilege to sail through these icy waters and marvel at the islands' spectacular scenery and abundant wildlife. One such vessel is the M/V Sea Spirit. This 14-day holiday, including a 12-night cruise, begins in Svalbard's administrative capital, Longyearbyen, from where we head out across the Barents Sea to Franz Josef Land. We then have seven days to explore the islands, our course being dictated by the prevailing ice conditions and the experience of our captain and expedition staff. This is the Arctic of old, still largely untouched by the relentless march of humankind and home to a wonderful variety and abundance of Polar wildlife. Polar Bears patrol the encircling pack-ice and are often seen on the crossings to and from Franz Josef Land and wandering the islands themselves. Raucous colonies of Brünnich's Guillemots and Little Auks crowd the sea cliffs, Walruses are common and Belugas, Humpbacks and Minke Whales are regularly seen too ... along with plenty of Ivory Gulls and the occasional Ross's Gull. We will also be keeping a careful look out for one of the Arctic's rarest cetaceans, the Bowhead Whale! This is sure to be an unforgettable cruise. As with all of our exclusive charters, our visit to Franz Josef Land will focus exclusively on the region's wildlife and scenery and, for those interested in natural history, there is no better way to explore these remote Russian outposts than on our July 2021 cruise. We look forward to welcoming you on board!
DETAILED INFORMATION
Outline Itinerary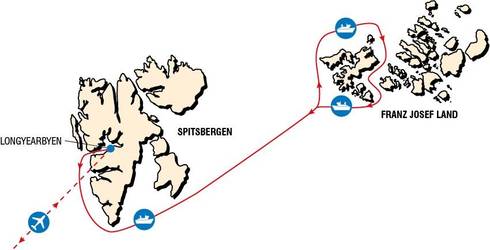 Day 1
Fly Oslo and overnight
Day 2
Fly Longyearbyen, board M/V Sea Spirit and begin cruise
Day 3/4
Crossing the Barents Sea
Day 5/11
Franz Josef Land
Day 12/13
Crossing the Barents Sea
Day 14
Disembark M/V Sea Spirit in Longyearbyen and fly London
cloud_downloadDownload Full Itinerary
What's Included?
Flights
Accommodation:

For this voyage we have exclusively chartered the 108-berth M/V Sea Spirit. Standard twin-bedded cabins with private facilities are included in the starting price detailed under 'Dates and Prices'. Please refer to the trip itinerary for a full price list and more information on the different cabin grades available. In Oslo we use a comfortable airport hotel with private facilities.

Food:

All included in the price except for any necessary lunches and dinners in Oslo or Longyearbyen. 
Dates & Prices
2021
Departures
Availability
Cost
Fri 9th Jul - Thu 22nd Jul
SPACES
£11,895
Flights:
Most Naturetrek tours include flight costs ex-UK. If flights are not included, we indicate that here.
Flights are included in the tour cost
Regional Departures:
On certain tours it is possible to depart from a regional airport (rather than London). If a regional departure is possible, we indicate that here.
Regional Departures are available. Call 01962733051
Land only cost:
The "Land Only" cost is the tour price you will pay if you choose to arrange your own flights/transport.
£11,345
Why Naturetrek?
At Naturetrek we craft expertly-guided group and tailor-made wildlife holidays and cruises to all seven continents. On one of our holidays, you can be assured that our passionate team will enable you to experience and enjoy the best of the world's wildlife and natural spectacles in as comfortable and rewarding a manner as possible, caring as best we can for the environment in the process. We are proud to provide:
The widest choice of wildlife holidays worldwide
Tours managed and led by naturalists, for naturalists
Outstanding value and exceptional customer service
Furthermore, as a Naturetrek client, our office team are always to on hand to help you – so if you have any queries about your holiday, whether before or after you have booked, we will be delighted to answer them on the phone. Please just give our team a call!