Orca, Johnstone Strait, Canada
Wildlife Webcams: Watch Wildlife Live in your Living Room

This email address is being protected from spambots. You need JavaScript enabled to view it.
Enjoy an 'armchair safari' while watching these live wildlife cameras! From Elephants in Africa, nesting hummingbirds in California and waterholes in South Africa, there is plenty of wildlife action happening right this minute, for you to enjoy with a cup of tea from the comfort of your living room.

Tips from Sara:

Double click the video to play it full screen

If no wildlife is around, just check back later! Species are often most active at dawn and dusk, especially in hot countries

Most cameras will be on a different time zone from you, so the best viewing times might be different from where you are watching
For more live wildlife viewing from your living room, tune in to watch past recordings of our incredibly popular Virtual Tours.
Harpy Eagle
This camera is at Sacha Lodge's private reserve in Ecuador. To join us at Sacha Lodge on a holiday,
view our tour
. 
Royal Albatross Cam
Royal Cam is a 24-hour live stream of a Northern Royal Albatross nest during the breeding season at Pukekura/Taiaroa Head on the southeast tip of New Zealand's South Island.
Madikwe Game Reserve, South Africa
View a live feed over Tau Waterhole, an oasis for wildlife including elephants, giraffes, lions, zebras and cheetah.
Bird table at Canopy Lodge: Panama
This camera is located in the grounds of the Canopy Lodge in El Valle de Antón, Panama. This site is just over 2,000 ft above sea level in the low mountains of Cerro Gaital, with a mild springtime climate year-round. A small stream called Rio Guayabo runs past the feeders in the background, and the lush landscaping of the Canopy Lodge grounds grade into the forested slopes around them.
Cornell Lab of Ornithology garden bird table: New York
This camera is located in the Treman Bird Feeding Garden at the Cornell Lab of Ornithology in Ithaca, New York. Perched on the edge of both Sapsucker Woods and its 10-acre pond, these feeders attract both forest species (such as chickadees and woodpeckers), as well as species preferring open environments near water, such as Red-winged Blackbirds.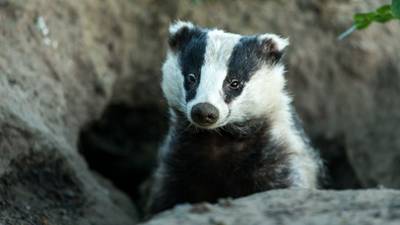 Badgers: Essex
This Badger sett is in one of the Essex Wildlife Trust nature reserves. The sett consists of an adult male and female, four juveniles and two cubs born last year. The best time to view the Badgers is a few hours before dusk.
Waterhole at Mpala Research Centre, Kenya
Regular sightings include elephants, hippos, giraffes, Grevy's Zebras, gazelles, crocodiles, leopards and much more!
Waterhole at Tembe Elephant Park: South Africa
Situated in an area that was once the ancient 'Ivory Route' linking Mozambique and Zululand, Tembe Elephant Park is renowned for having the largest Elephants in Africa (and indeed, the world!). The park is remote, lying deep in the sand forests and wetlands in northern Tongaland, right on the border between KwaZulu-Natal and Mozambique. In addition to Elephants, you can see the rest of the Big Five: African Lion, African Leopard, Black and White Rhino and Cape Buffalo and over 340 bird species.
Barn Owls
 A live camera-feed from inside a Barn Owl box, broadcast by the Dorset Wildlife Trust.
Gorilla Forest Corridor, DRC
Live Hummingbird Feeder Cam
Studio City, California
Ospreys: Loch of the Lowes Wildlife Reserve, Scotland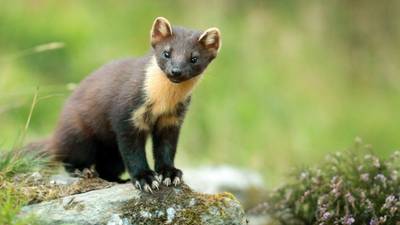 Aigas Feeding Platform
There is a good selection of birds during the day and, if you are lucky, you may get to see one of the resident pine marten who visit the platform at night (try looking around 8:30pm onwards!)
Mississippi River Flyway Cam
Located in the Upper Mississippi National Fish and Wildlife Refuge on Lake Onalaska, the Mississippi River Flyway Cam offers a look at migrating birds and river wildlife, including bald eagles, American white pelicans, sandhill cranes, Caspian terns, cormorants, and many species of ducks, gulls, and other waterfowl.
Laikipia County, Kenya
See African Riverine Wildlife on this rotating webcam which scans for nearby wildlife.
Feeder in Pennsylvania
Passerines, birds of prey, deer, fox, racoons, skunks, possums, wild turkey, squirrels, and rabbits are all possible on this live webcam from Gettysburg, Pennsylvania.