News in Brief: Sussex, Ardnamurchan, and Herm
Led by father and son duo Bob and Matt Eade, our inaugural butterfly tour to Sussex was very successful as the group managed to find 23 species of butterfly and a wonderful array of flora and other insect-life. Butterfly highlights included two Brown Hairstreaks, one of which was a female probing amongst the young Blackthorn ready to lay her eggs, while thousands of Adonis Blues in a single valley were front-runners for the trip's highlight! The latter species proved excellent for photography and all guests obtained many lovely images of this stunning butterfly.
Three Silver-spotted Skippers, migrant Clouded Yellows, fresh Small Coppers and swarms of Small Whites were particularly delightful too. The tour leaders ensured all members of the group enjoyed the very best views within the South Downs National Park, and a stop at Seaford Head to observe the Seven Sisters was most pleasurable. In addition to hundreds of butterflies, the famous landmark of Beachy Head treated the group to sightings of many members of the Odonata family, including a site first in the form of two Willow Emerald Damselflies!
Birds also featured on this new tour and were highlighted by a migrating Honey Buzzard flying overhead; Whinchats and Wheatears were also in abundance as were many Swallows and House Martins. The leaders even did a moth-trap in their back garden in Seaford and highlights comprised an Old Lady, Angle Shades and a Jersey Tiger.
Lastly, the hotel, which is situated perfectly in the Cuckmere Valley, was extremely comfortable and served excellent food.
Book Now for 2022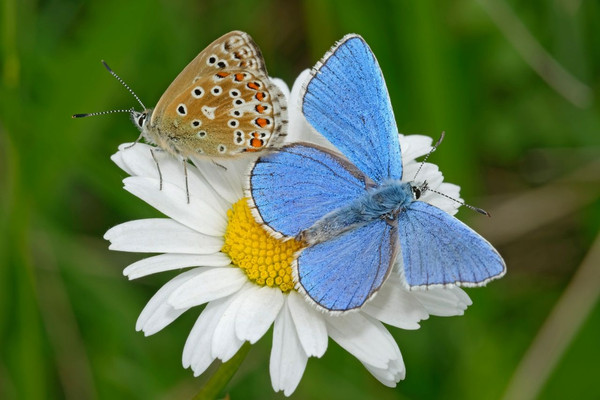 Adonis Blues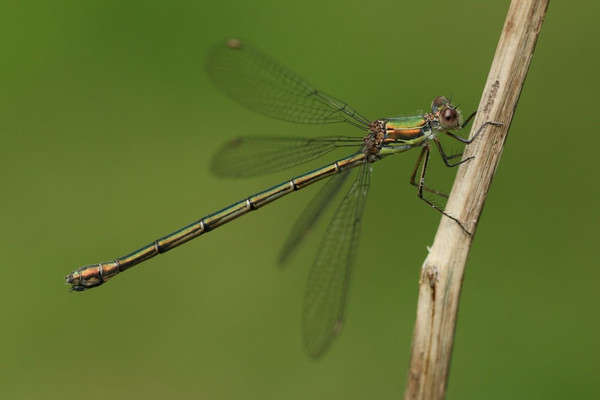 Willow Emerald Damselfly
'Warm and sunny throughout our eight days is almost unprecedented in the West Highlands, with not one spot of rain falling during the tour!' writes tour leader, Neil McMahon. An enthusiastic team of Naturetrekkers energised four night drives which provided multiple sightings of Red Deer, Barn Owl and Hedgehog and also views of Pine Marten, Red Fox, Tawny Owl and Roe Deer. Golden Eagles were sighted on no less than three days, with one adult bird providing sustained perched views in a small birch tree. On our first full day we were watching a close view of a fishing dog Otter, an adult Golden Eagle hunting an upland bluff and four White-tailed Eagles all on view at the same time for some 15 minutes – it didn't matter which way you looked there was quality wildlife showing beautifully!
The boat trips helped us to properly appreciate Harbour Porpoises and Common Dolphins we had previously seen distantly from the land, as well as plenty of Common Seals and seabirds which included auks and Great Skuas. Juvenile White-tailed Eagles were riding the air currents as much as the adults and at one point we watched one with a flight of five escorting Common Buzzards. Scotch Argus butterflies were still on the wing and we encountered dragonflies, Red Squirrel, Common Lizards and Lion's Mane jellyfish. Pine Martens showed every night at the bunkhouse with sometimes four on view at the same time and on one memorable day we came across seven different Otters on our travels! Our last evening together, with a sunset backdrop over the distant island of Coll, provided a raptor fest with two different Hen Harriers, a juvenile White-tailed Eagle and the usual Common Buzzards, Kestrels and a Sparrowhawk all in the air at almost the same time.
Book Now for 2022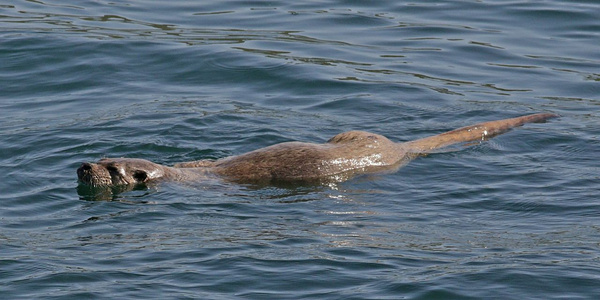 Otter © Neil McMahon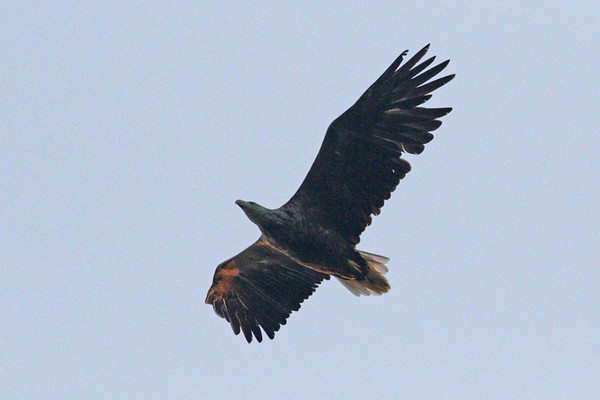 White-tailed Eagle © Neil McMahon
A superb inaugural tour to the tranquil Channel Island of Herm was thoroughly enjoyed by our nine participants. Guernsey resident and tour leader, Trevor Bourgaize, and Alderney resident and tour leader, John Horton, met the group on arrival and accompanied them on the short 15-minute crossing to Herm, where we base ourselves in the delightful 4-star White House Hotel with swimming pool, harbour-side setting and spectacular sea views.
Trevor and John have extensive natural history knowledge from decades of bird-ringing and moth-trapping and the group enjoyed privileged in-the-hand views of Blackcap, Chiffchaff, Great Tit and Dunnock during the ringing sessions. Chartered boat trips produced Balearic and Manx Shearwater, Puffin, Guillemot, Razorbill, Fulmar and Grey Seal. Another highlight was watching four fledgling Firecrests, all lined up on a branch, being regularly visited and fed by their parents.
Highlights from a day trip to Sark included a fantastic spectrum of colour from Dark Green Fritillary, Rose Chafer and the striking Minstrel Bug – the latter a new species record for the island and an example of a native species found only in the Channel Islands.
This Naturetrek tour also produced the first records of moths Langmaid's Yellow Underwing, Purple Clay, Small Bloodvein, Acrobasis marmorea and Clouded Buff on Herm. We're delighted to contribute to the natural history knowledge of this wonderful island and are excited to see which species our tours in 2022 will add to the records… do join us next year!
Book Now for 2022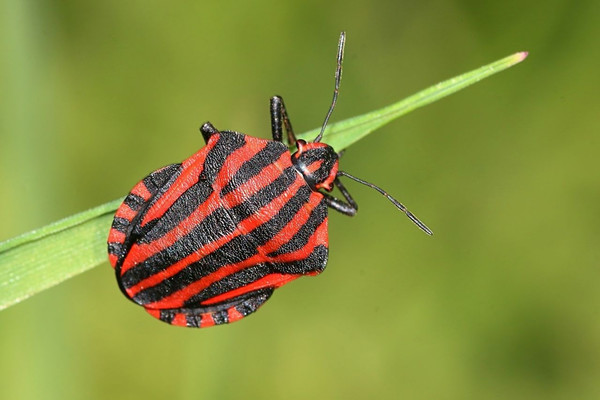 Minstrel Bug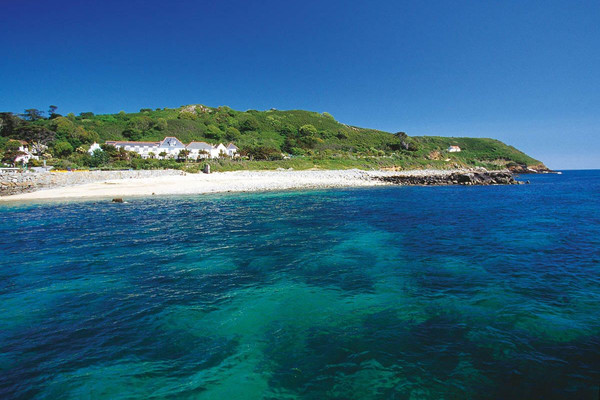 Herm