Sadly, the current situation with COVID-19 has brought all Naturetrek departures to a halt. Although we can't wait for the day when we can all begin travelling again, our operations team has been using the unexpected extra time to come up with all sorts of innovative new ideas for tours, which we'll be excited to launch when the world opens up once again. As soon as this crisis is over, Naturetrek will be there to take you to more wonderful wildlife destinations than ever before. Below are just some of our new ideas – keep an eye out for more in our upcoming publications.
Hungary still preserves some of the best natural areas in Europe, thanks to less intensive farming practices and relatively little industrial development. Mayflies used to be abundant all over the continent, but river pollution and habitat destruction have decimated their numbers. Hungary, however, retains a good population, and the mass emergence that takes place along the Tisza River in the second half of June is one of Europe's most spectacular natural phenomena. The country also offers an abundance of other wildlife, including butterflies in large numbers, dragonflies, amphibians and reptiles. The birdlife is also extremely rich, and such enigmatic birds as European Bee-eater, European Roller, Great Bustard, Eastern Imperial Eagle, Saker and Red-footed Falcon, Black Woodpecker can be seen amongst many others.
This two centre, 7-night tour is timed to witness a truly spectacular emergence of millions of mayflies, as well as other abundant wildlife along the Tisza River. We will then drive to the Bükk Hills to explore the woodlands and meadows that are home to a wealth of nesting birds and butterflies on the wing. The opportunity to enjoy flower meadows and conduct small mammal surveys and moth trapping makes this a great tour for the all-round naturalist. The trip will be led by both a local expert and the acclaimed wildlife photographer Oliver Smart.
More info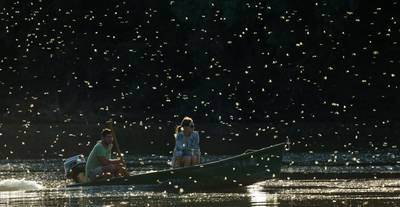 Mayflies (Oliver Smart)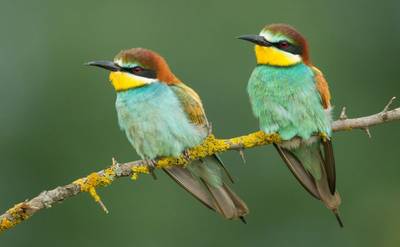 European Bee-eaters (Oliver Smart)
Gila Monster, Sonoran Desert Tortoise, Western Diamondback Rattlesnake, and Sonoran Coral Snake – these are just a few of the iconic reptiles we will aim to see as we explore the breathtaking landscapes of the Sonoran and Chihuahuan Deserts on this new itinerary, designed to encompass the best of the deserts, mountains and canyons in this spectacular area.
Using ideally located accommodation, including the beautiful Tanque Verde Ranch in Saguaro National Park and the remote Cave Creek Ranch, we'll search this region for its wonderful reptiles and amphibians, both iconic and less well known, such as Regal Horned Lizard, Sidewinder (famous for its remarkable locomotion), and Canyon Tree Frog, which is perfectly adapted for life in rocky arid scrub and mountains.
We'll survey Organ Pipe Cactus National Monument, Sabino Canyon and the Chiricahua Mountains, taking in the exhilarating landscapes and relishing the flora and fauna they have to offer. Please do join us on this special tour to discover south-east Arizona's spectacular habitats and rich herpetofauna.
More info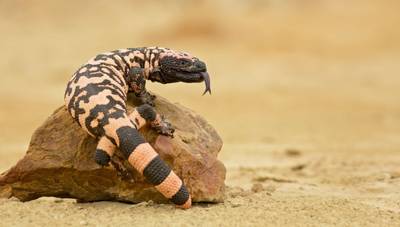 Gila Monster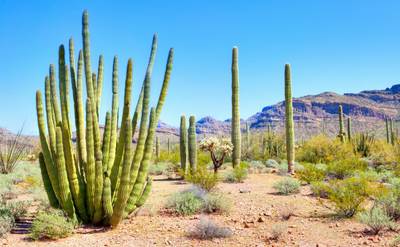 Organ Pipe Cactus National Monument
Kenya's Masai Mara Game Reserve is one of the world's most famous wildlife destinations, home to iconic African wildlife including African Bush Elephant, Giraffe, Lion, Leopard and Cheetah, along with more than 450 species of bird. This 10-day holiday includes a 7-night stay at Mlima Cottage, a private residence located on the northern border of the reserve, where we will have exclusive use of the facilities and two vehicles for our group of six (maximum). We will enjoy game drives in the early morning and late afternoon, when soft light is optimal for photography, and rest back at the cottage during the heat of the day. Each evening, we will return to the cottage after sunset to enjoy dinner, share stories, and download our photos for reviewing and editing. Throughout our stay at Mlima we will be hosted and guided by expert naturalist and wildlife photographer John Haskew, who has spent more than ten years living and working in East Africa, and is now based full time in the Masai Mara.
More info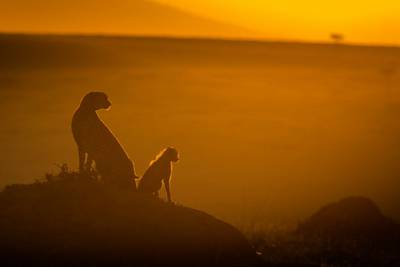 Cheetahs (John Haskew)
As the heat of the high summer slowly morphs into pleasant, sunny autumn days, Greece's Pelion Peninsula comes alive with colour, and our focus for this week-long holiday will be botanical painting and illustration. Based at the charming Lagou Raxi Country Hotel in South Pelion, under the guidance and tutorage of Volos-based botanical artist Maggie Niagassas, we will enjoy gentle morning excursions each day to collect subjects for our afternoon drawing and watercolour painting classes in the hotel's purpose-built workroom. Whether you are a total beginner looking for your first foray into botanical illustration, or a seasoned artist on the search for new subject matter, this week, which will be spent in a stunning part of Greece, at a comfortable, friendly hotel, is sure to delight.
More info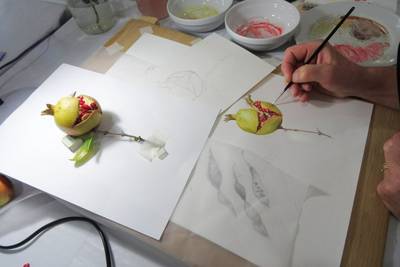 Botanical painting
The county of East Sussex has some of the UK's most treasured ancient habitats, which support a wealth of exciting wildlife within the South Downs National Park. On this new tour, we'll explore the rolling hills of the Sussex Downs and walk the spectacular chalk cliffs of Beachy Head in search of the many wildflowers, butterflies and birds that can be found here. Situated on the banks of the tranquil River Cuckmere, our hotel offers the perfect base from which to explore these rich habitats, while a visit to the historical village of Alfriston will add a cultural touch to proceedings. Amongst the many species we will hope to find will be a host of rare orchids (such as Man Orchid), a variety of exciting butterflies including a recently discovered colony of Black Hairstreaks, and such avian delights as Nightjars and nesting Kittiwakes. Focusing on the full range of East Sussex's impressive wildlife, this tour is perfect for the all-round naturalist.
More info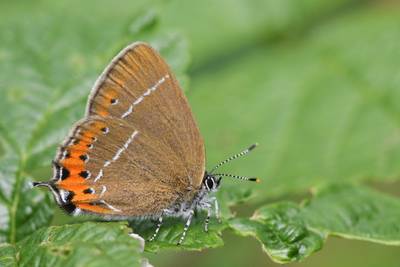 Black Hairstreak