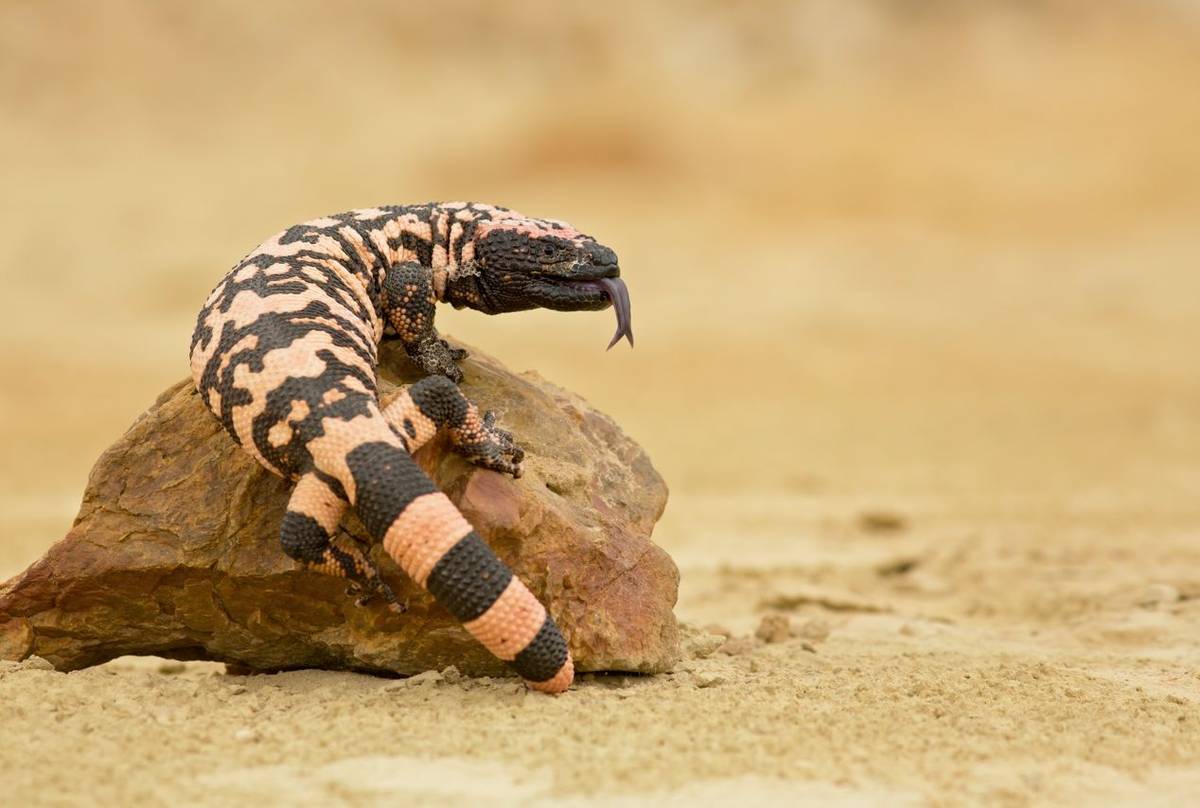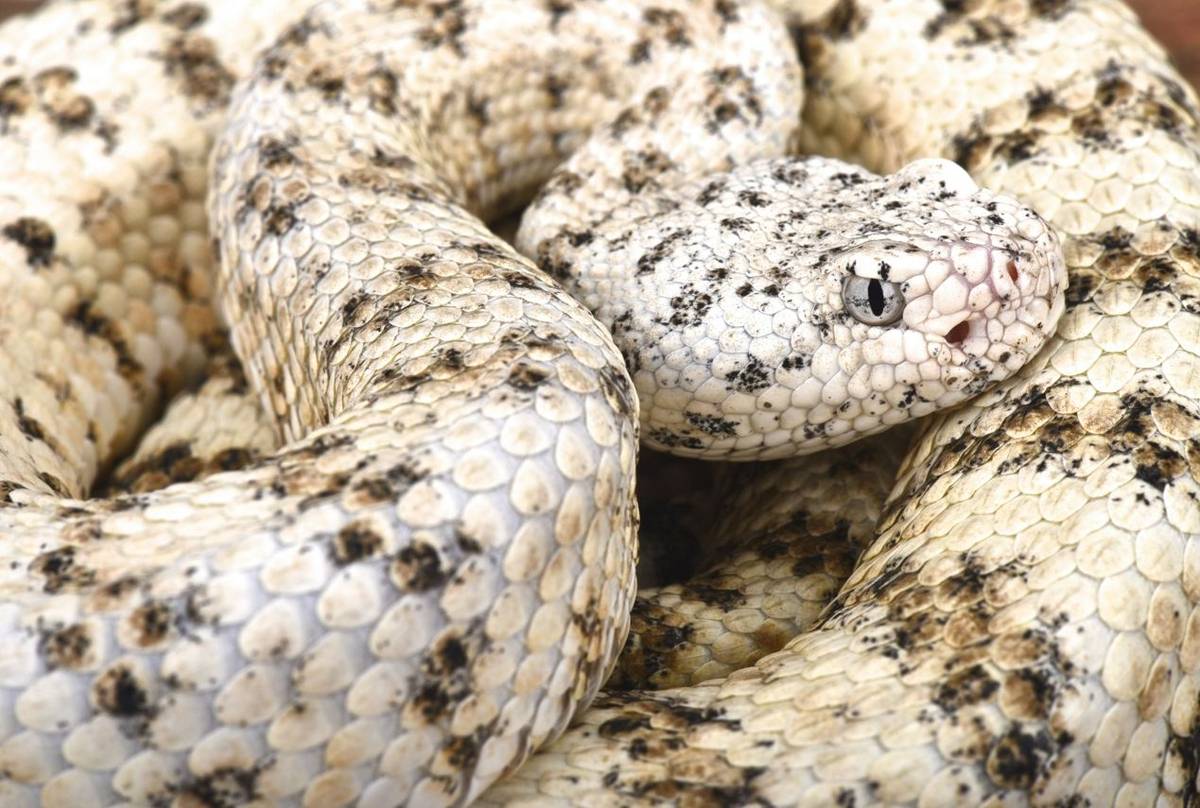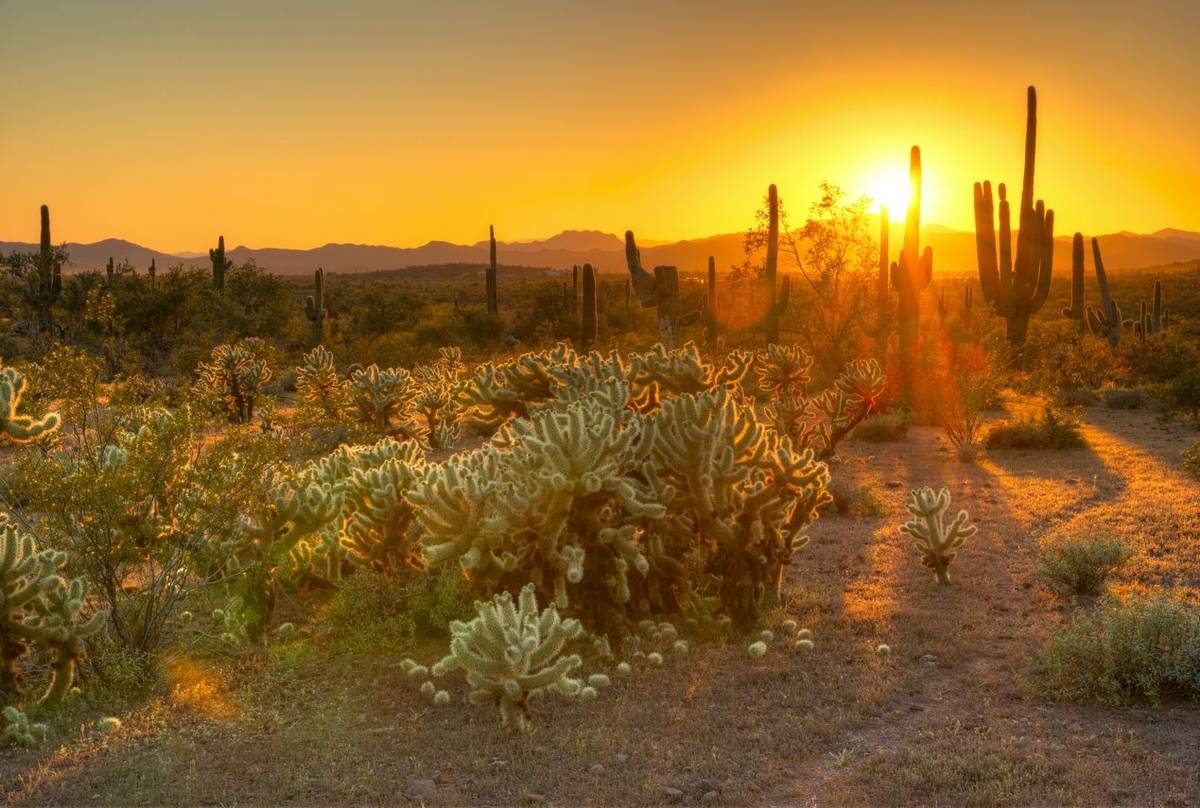 Tour Itinerary and Reports
The Reptiles & Amphibians of Arizona's Sonoran and Chihuahuan Deserts
Tour Code: USA19
A 13-day tour of the incredible Sonoran and Chihuahuan Deserts in South Eastern Arizona, searching for the iconic and the little-known reptiles and amphibians of this spectacular region.
13 days from
£5,495 (Inc flights)
Land only price from
£4,995
Add this tour to your saved toursRemove from saved toursstar_border star

Add to Saved Tours
Highlights
Tour Itinerary and Reports
Summary
Gila Monster, Sonoran Desert Tortoise, Western Diamondback Rattlesnake, and Sonoran Coralsnake. These are just a few of the iconic reptiles we aim to see as we embark on an exploration through the breath-taking landscapes of the Sonoran and Chihuahuan Deserts, on an itinerary expertly crafted by our Arizona based guides to encompass the best of the deserts, mountains and canyons in this spectacular area.
Using perfectly located accommodation, we'll search this wonderful region for the iconic and the little known reptiles and amphibians found here such as substrate mimicking Regal Horned Lizard, Sidewinder - famous for its remarkable locomotion, and Canyon Tree Frog which are fantastically adapted for life in rocky arid scrub and mountains.
We'll survey Organ Pipe Cactus National Monument, Sabino Canyon and the Chiricahua Mountains, taking in the exhilarating landscapes and relishing the flora and fauna they have to offer. Join us on this special tour to discover the rich herpetofauna of South-east Arizona, covering unique, diverse and spectacular habitats with our expert guides in search of incredible reptiles and amphibians.
Our herpetology holidays are expertly led and are suitable for everyone; whether you are new to looking at reptiles and amphibians in their habitats, you are looking to expand your knowledge in another area of natural history or you are an experienced herpetologist – our herpetology holidays are perfect for you.
Truly iconic species including Gila Monster, Western Diamondback Rattlesnake, Arizona Desert Tortoise and Western Coral Snake.
Search the amazing Chiricahua Mountains for Mojave Rattlesnakes, Alligator Lizards, and more
Other wildlife species we find could include Mountain Lion, Elegant Trogon and up to seven hummingbird species.
The amazing botany will include Cholla, Prickly Pear Cactus, Agave, Brittlebush, Mesquite, and Palo Verde.
Herpetologists have long been intrigued by the unique and rich ensemble of reptiles and amphibians of the Sonoran Desert. This diversity is not surprising considering the remarkable and complex landscapes of the mountains and valleys with rocky to sandy soils, the diverse vegetation and the variable climate, with two distinct rainy seasons. But the diversity of reptiles and amphibians reflects evolutionary origins intertwined not only with the history of the Sonoran Desert itself, but also with other major biotic provinces such as the Rocky Mountains to the North, the grasslands of the mid-continent to the East and the New World tropics to the South. 
Amid the incredible landscapes of Organ Pipe Cactus National Monument, we'll experience the rich herpetofauna, with several truly iconic species such as the Western Diamondback Rattlesnake, Gila Monster – one of only two highly venomous lizard species in the world, Sonoran Desert Tortoise, and Western Coral Snake.  En route we'll search White Tank Mountain Regional Park for charismatic Chuckwallas and substrate-mimicking Horned Lizards.  Over two days we'll explore Sweetwater Wetlands, Sabino Canyon, and Catalina State Park in search of Tiger Rattlesnake, Sonoran Coral Snake and a range of lizard species. Our next two days takes us to the Chiricahua Mountains - key habitat for Prairie and Mojave Rattlesnake, Alligator Lizards, and many more species. Circling back to Tucson through New Mexico, we'll stop along the way to search for the amazing Arizona Black Rattlesnake, Patchnose Snake, and Great Plains Skink amongst many more lizards.
Stay in the heart of the Sonoran and Chihuahuan Deserts among the Sky Islands with the epic landscapes and Saguaro Cactus for which this region is world famous, using perfectly located accommodation.
Join us on this special tour to discover the herpetofauna of South-east Arizona, bio-rich & bio-abundant in this unique, diverse and spectacular habitat.
DETAILED INFORMATION
Outline Itinerary
Day 1
In flight. Arrive Phoenix
Day 2
White Tank Mountain Regional Park
Day 3/4
Organ Pipe Cactus National Monument
Day 5/7
Catalina State Park and Sabino Canyon, Tucson
Day 8/10
Chiricahua Mountains and New Mexico Stateline Area
Day 11
Willcox and Tucson
Day 12
Saguaro National Park East and Depart Phoenix
cloud_downloadDownload Full Itinerary
Dates & Prices
2022
Departures
Availability
Cost
Wed 13th Apr - Mon 25th Apr
5
£5,495
Flights:
Most Naturetrek tours include flight costs ex-UK. If flights are not included, we indicate that here.
Flights are included in the tour cost
Regional Departures:
On certain tours it is possible to depart from a regional airport (rather than London). If a regional departure is possible, we indicate that here.
Regional Departures are available. Call 01962733051
Land only cost:
The "Land Only" cost is the tour price you will pay if you choose to arrange your own flights/transport.
£4,995
Single Room Supplement:
£1,200
Tour Leader:
Please note that, whilst we assign leaders to particular tours well in advance, we reserve the right to make changes if necessary
Jane Dixon

Jane was born and raised in Preston, Lancashire, and spent her childhood hiking in the Northern fells and moors with her family.  Guidebooks in rucksacks, all new and interesting creatures were studied and identified.  After graduating from University of Newcastle Upon Tyne, where she met her future husband, Adam Dudley (also a guide for Naturetrek), she has lived and worked in numerous countries, including Germany, United States, and India.  These travels have offered fantastic opportunities for wildlife encounters and further study.  During this time, Jane also developed a passion for wildlife photography, and graduated in 2012 from the New York Institute of Photography.  Jane's wildlife and photography interests include butterflies, mammals, reptiles and amphibians, with a developing interest in odonata and spiders.  Birds also feature highly because of her mum and husband.  Since moving to California over 4 years ago, Jane has been a volunteer fieldtrip leader for the Sequoia Audubon Society, run educational courses for local organisations interested in learning more about local birds, taken part in regular bird counts, spent time butterfly monitoring for the rare and localized Bay Checkerspot, and been a regular contributor to iNaturalist.  Now based in Tucson, Arizona, Jane is a keen traveller and always looking out for the next adventure.
Why Naturetrek?
At Naturetrek we craft expertly-guided group and tailor-made wildlife holidays and cruises to all seven continents. On one of our holidays, you can be assured that our passionate team will enable you to experience and enjoy the best of the world's wildlife and natural spectacles in as comfortable and rewarding a manner as possible, caring as best we can for the environment in the process. We are proud to provide:
The widest choice of wildlife holidays worldwide
Tours managed and led by naturalists, for naturalists
Outstanding value and exceptional customer service
Furthermore, as a Naturetrek client, our office team are always to on hand to help you – so if you have any queries about your holiday, whether before or after you have booked, we will be delighted to answer them on the phone. Please just give our team a call!