News in Brief: Day Trip Highlights
Five clients departed Brixham Harbour, with everyone enjoying a superb cruise around Tor Bay on a beautiful still morning. Some excellent wildlife sightings from the cruise included a Great Northern Diver, Turnstones in summer plumage, Sandwich Terns, Gannets, Fulmars, Peregrine Falcons, Ravens, Harbour Porpoises and Grey Seals. Following a picnic lunch at Berry Head, a stroll around the headland revealed many specialities, including Cirl Bunting and the first flowering White Rockroses of the year. Other wildlife of note included Swallows and Sand Martins, Willow Warblers, an Early Purple Orchid and great views of the Guillemot colony. In the quarry, nesting Fulmars, Stonechats and Kestrels were enjoyed and we saw the Neptunian Dyke, a geological feature of the headland. The day ended with further views of the local population of Cirl Buntings, rounding off an excellent day in south Devon.
View Upcoming Dates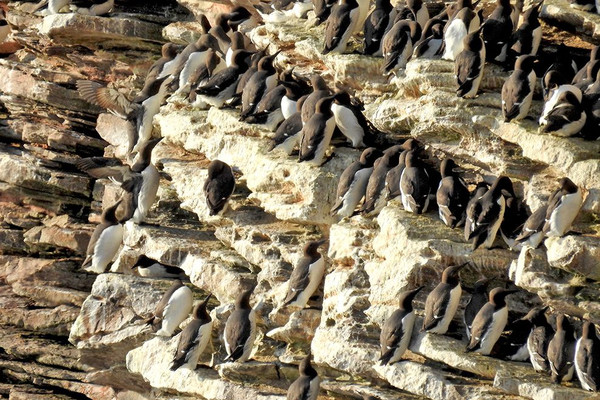 Guillemot colony (Mike Langman)
There have so far been a variety of excellent sightings on our Day Trips to Upper Teesdale. Despite the un-spring-like conditions, several summer migrants have been enjoyed by our groups. Ring Ouzels proved the highlight as they bounded around the scree slopes and drystone walls. Northern Wheatears were also on their breeding grounds. This area is renowned for its grouse, and groups enjoyed views of both Red and Black Grouse – these birds are shy, therefore views were distant, but gratefully received. The ice-cold rivers held the usual Dippers and Grey Wagtails, and on one occasion, an Osprey was observed flying above a body of water! The spectacular valleys, which provided a beautiful setting for our groups, certainly delivered the rich birdlife this area has to offer.
View Upcoming Dates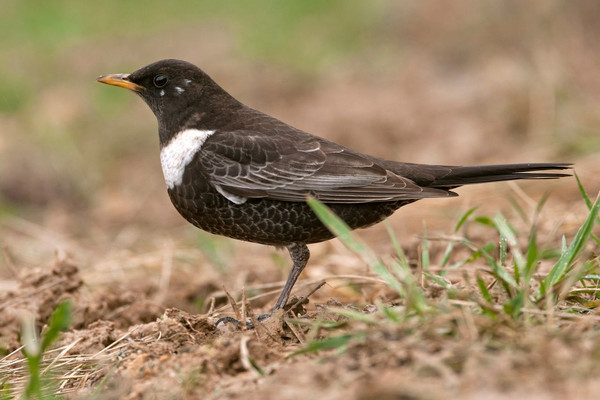 Ring Ouzel
The day started at Church Norton, situated down Pagham Harbour's east side. The tern island was a hive of activity, with hundreds of Black-headed Gulls giving their raucous cries, interspersed with the calls of Sandwich Terns. On the mudflats, we had good views of Mediterranean Gulls in breeding plumage, together with feeding Curlews, Redshanks, Ringed Plovers and Oystercatchers. A return walk yielded a superb Whimbrel on the saltmarsh. Overflying spring migrants included both Swallows and Sand Martins. A lovely lunch was enjoyed in the churchyard and then the group walked up to the Sidlesham Ferry Pool, finding Little Grebes, Tufted Ducks, a fine male Reed Bunting and singing Cetti's and Sedge Warblers. On the pool six Avocets were feeding elegantly, and a Spotted Redshank was roosting amongst a flock of Black-tailed Godwits. During a brief stop for coffee at the visitor centre, both singing Chiffchaff and Willow Warblers were heard. In total, 75 species of bird were seen/heard – add to this the discovery of both Peacock and Small White butterflies.
View Upcoming Dates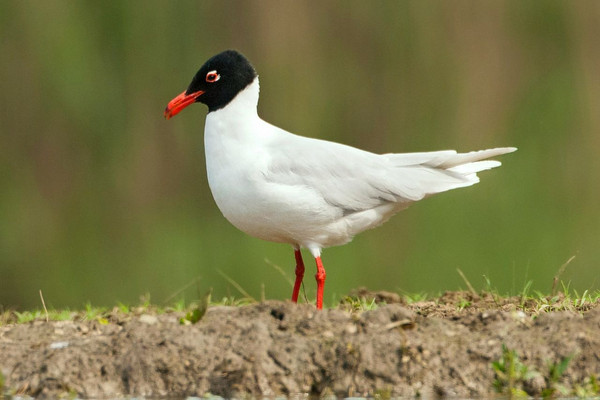 Mediterranean Gull
Although it was the warmest day of the week, the weather had not been conducive for migration for over a week and some migrants were still hard to find, while others were conspicuous by their absence. However, both Swallows and Sand Martins were abundant and the group were fortunate to watch displaying Goldeneyes before they return to their breeding grounds. Boxing Brown Hares were one of the highlights, as was the first Greenshank of the spring. A few White Wagtails showed very well and were a first for most of the group, so provided a good identification lesson. A close pair of Little Ringed Plovers also allowed another ID opportunity but unfortunately, there were no Ringed Plovers around for comparison as there had been on previous days. Some very obliging Tree Sparrows were also appreciated. Lastly, a group of 40 Golden Plovers in breeding plumage were thrilling to watch. This was another satisfactory Day Trip on the Lune Estuary!
View Upcoming Dates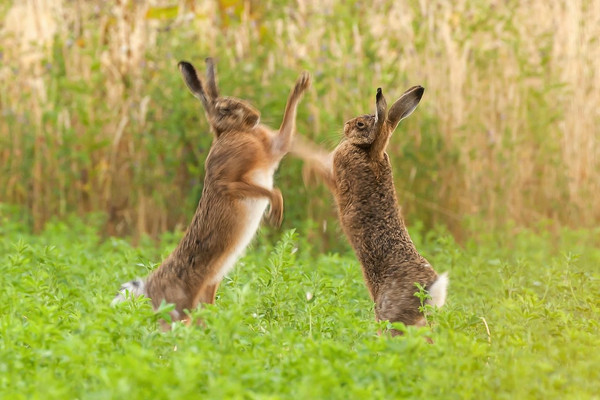 Boxing Brown Hares
After a couple of sunny days, a pause in spring weather and chilly, north-east winds put a bit of a dent in our hopes for spring migrants. But one should never be perturbed by such things and the group had a fabulous day simply enjoying whatever came their way. In the coastal dunes at Winterton, a fine male Stonechat was sitting up and singing in the lee of the higher dunes, while a passing flock of assorted large gulls provided us with excellent flight views of a young Iceland Gull. Northern Gannets were passing north offshore and Grey Seals were bobbing in the water on the return to the car park, before we headed to Hickling Broad. Our afternoon walk took us around extensive reedbeds, where Marsh Harriers were remarkably plentiful, attending to nest duties and patrolling the area. A couple of single Common Cranes gave great flight views and later, we enjoyed some full-on bugling from these spectacular birds! Plenty of ducks were still present from the winter to keep the group busy, and Common Snipe and Northern Lapwings were here in good numbers. In the surrounding trees and bushes, the vanguard of spring was provided by Chiffchaffs, Blackcaps and a good number of Willow Warblers, all in song.
View Upcoming Dates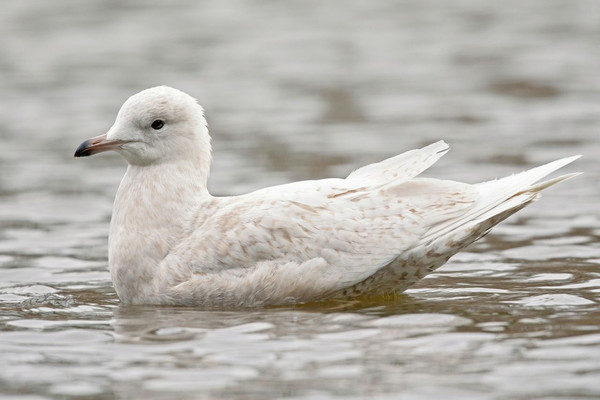 Iceland Gull
Our group was treated to a crisp, clear morning of -1˚C as they set out to explore this wonderful 8,800- hectare National Nature Reserve. The reserve encompasses a wide range of upland habitats and, well known for its arctic-alpine plants later in the season, at this time of year our targets were the special upland birds. The main quarry was Black Grouse and the group found a staggering 12 birds, including many males. Breeding waders are still abundant here too, comprising Lapwing, Snipe, Curlew Oystercatcher, Golden Plover and Redshank. Few summer migrants were in evidence, though did include some elegant Wheatears which flitted along old walls; winter was represented by huge flocks of feeding Fieldfares.
View Upcoming Dates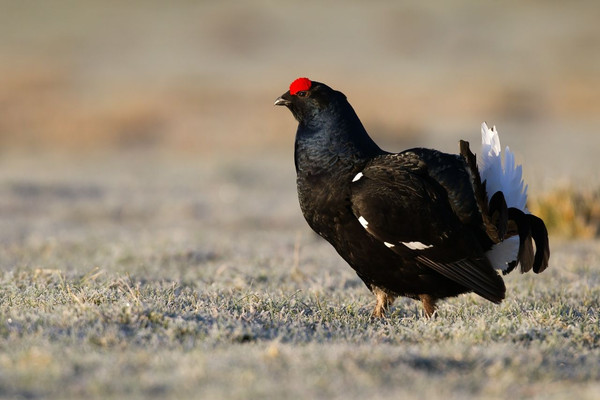 Black Grouse
This superb ancient forest has provided groups with some stunning species of bird, including many which are becoming ever so difficult to find across the UK. The New Forest is one of the UK's most important sites for Lesser Spotted Woodpecker, and an individual was watched going about its business in the treetops on one occasion. It was also a mix of seasons with the likes of Merlin and Hawfinch reminding the groups winter was still upon us, yet the songs of Woodlarks and returning Redstarts gave a spring-like essence to this picturesque landscape. Other highlights included Firecrest at close range, Crossbills, Marsh Tits and lots of Treecreepers.
View Upcoming Dates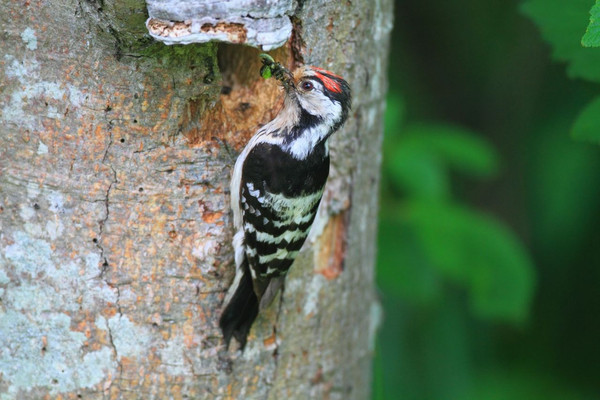 Lesser Spotted Woodpecker