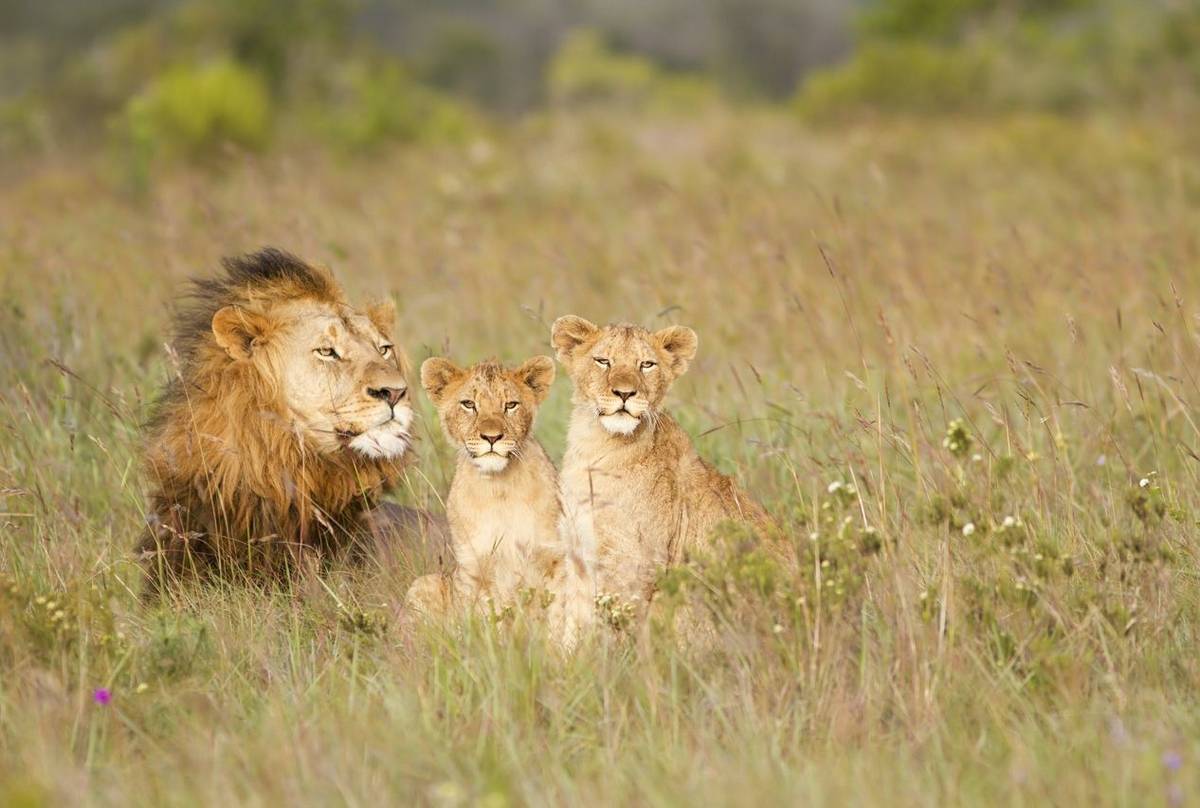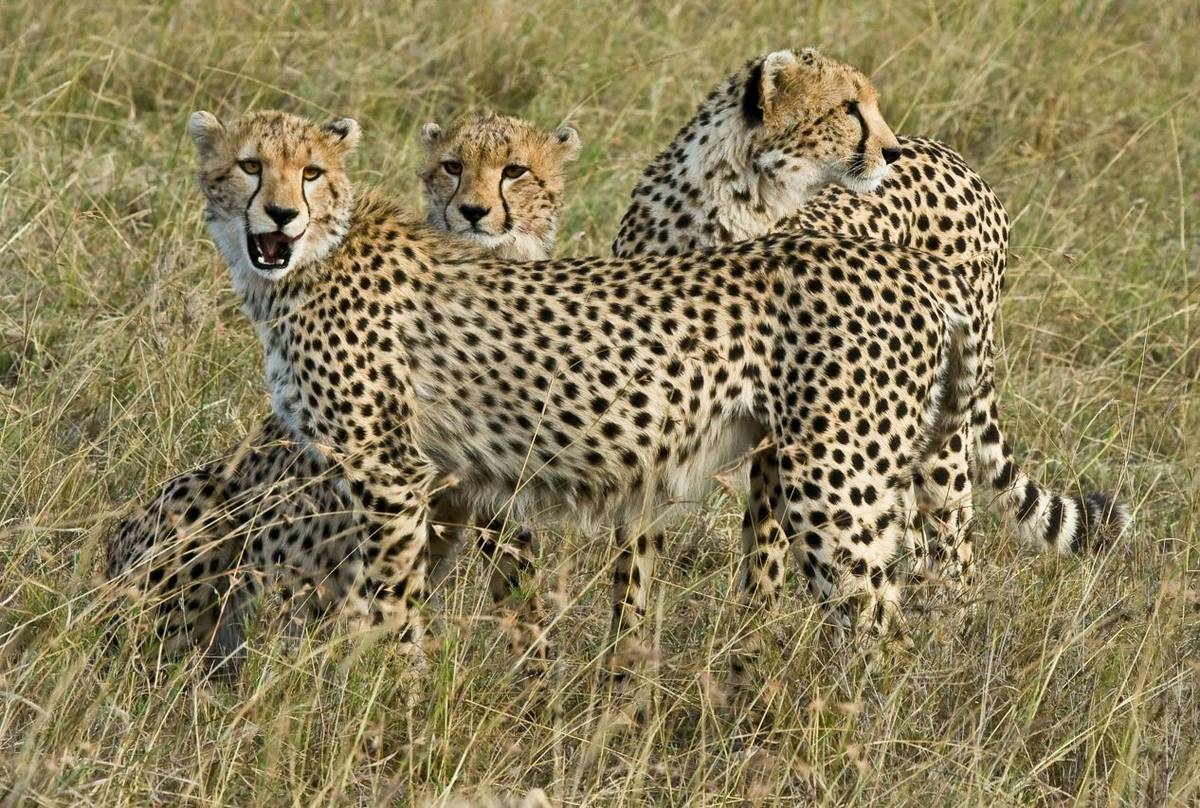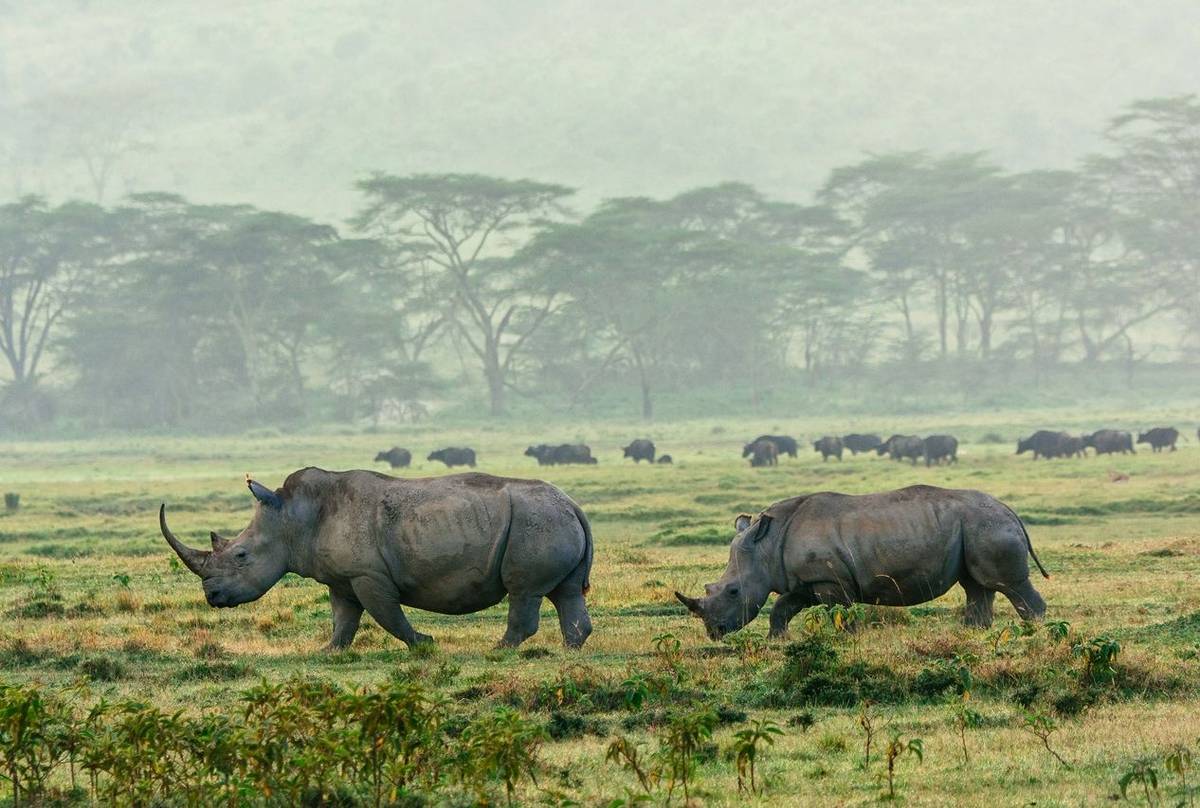 Tour Itinerary and Reports
Kenya Highlights
Tour Code: KEN03
A 14-day birdwatching and wildlife safari to the Masai Mara, Rift Valley Lakes, Mount Kenya and Samburu.
14 days from
£4,595 (Inc flights)
Land only price from
£4,095
Add this tour to your saved toursRemove from saved toursstar_border star

Add to Saved Tours
Highlights
Tour Itinerary and Reports
Summary
Kenya is blessed with some of Africa's finest wildlife reserves. This two-week wildlife and birdwatching safari journeys through some of the country's most spectacular scenery and into its richest areas for wildlife. We begin in Samburu National Park in the arid north, home to Reticulated Giraffe and Grevy's Zebra. From here we move south to the forested slopes of Mount Kenya and then drop into the Rift Valley to visit Lakes Baringo, Bogoria and Nakuru. We conclude with 3 days in the acacia-dotted grasslands of the Masai Mara, home to Masai Giraffe, Cheetah, Lion, Spotted Hyena and a diverse and colourful birdlife.
Visit the world famous Masai Mara, plus Samburu National Park & Mount Kenya's forests
Exceptional wildlife of the Rift Valley Lakes
Abundant birdlife (over 1,000 species recorded in Kenya!)
Witness the Great Migration of Blue Wildebeest and Plain's Zebra (September only)
Abundant African mammals; Lion, Cheetah & Leopard all possible
Grading
Grade A - This is a traditional African safari, and therefore suitable for anyone of any age, without any great necessity for extreme fitness. In the Masai Mara, Samburu, and at Lake Nakuru exploration of the reserves is by vehicle only, though you are able to walk and birdwatch in the grounds of each lodge.  At Lakes Bogoria, Baringo and at Mount Kenya our birdwatching and mammal viewing will be through a mixture of driving and gentle walks.
That all said, this itinerary does cover a wide area of Kenya and as such there are some long vehicle journeys, in particular from Nairobi to Samburu (approx. 5.5 hrs), Mount Kenya to Lake Baringo (approx. 4.5 hrs) and Lake Nakuru to the Masai Mara (approx. 5 hrs).
There is no doubt that Kenya is a magical country. From arid deserts to verdant rainforests, from rolling grasslands to snow-capped equatorial peaks, from lush green hills and cultivated plains to the individual lakes and spectacular escarpments of the Great Rift Valley, this diverse nation has a variety of scenery and habitats unrivalled in Africa. Game in the reserves is abundant; both it and the birdlife — a staggering thousand species, more than any other African area of similar size — are spectacular, approachable, and easily photographed. All this is serviced by a good network of roads, and by standards of accommodation and cuisine as high as any on this great continent.
After an initial overnight stop in Nairobi, we will take a scenic drive north to Samburu Game Reserve, where we will be based for two nights. Situated in the arid north of Kenya, Samburu is perhaps the most beautiful of all the country's reserves. Grasslands, acacia woodlands and lush riverine forests form an attractive mosaic, and constitute a diversity of habitats that makes the reserve one of the finest for mammal and bird variety. Alongside a good range of common game, we will be looking particularly for Beisa Oryx, Reticulated Giraffe, Gerenuk and Grevy's Zebra. Amongst the wealth of birdlife, some of the special species are African Pygmy Falcon, Vulturine Guineafowl, Kori Bustard, Orange-bellied Parrot, Abyssinian Scimitarbill, Northern Crombec, Pygmy Batis, Golden Pipit, Golden-breasted Starling and Somali Bee-eater. Next, we will return south for a 2-night stay at Mountain Lodge, situated at an elevation of 2,190 metres on the forested slopes of Mount Kenya. Here, we should see a wonderful range of montane and forest birds, including such species as Red-fronted Parrot, Hartlaub's Turaco, White-starred Robin and Mountain Oriole. We will spend a full day exploring Mount Kenya National Park, whilst at dusk we will wait for mammals to emerge and drink at the waterhole beside our lodge.
Leaving Mount Kenya, we will visit three very different Rift Valley lakes, each with outstanding birdlife. Staying for two nights on the shores of Lake Baringo, we will have plenty of time to explore a beautifully unspoilt freshwater lake, set amidst a rugged dry land of cliffs, plateaux and boulder-strewn acacia woodland, where Verreaux's Eagles and Hemprich's Hornbills are amongst many unusual birds. Spending a morning at Lake Bogoria, we will search for Greater Kudu (often considered the most beautiful of all antelopes), visit the hot springs, and enjoy the large flocks of Greater and Lesser Flamingoes that can often be seen here, before arriving later that day at Lake Nakuru. Until 2014, Nakuru was famed for hosting hundreds of thousands of Greater and Lesser Flamingoes, carpeting its surface in a shimmering pink. However, since the major flooding from 2012 to 2014, very few flamingoes have been visiting the lake. However, the park itself is still well worth a visit and we will explore the salty mudflats and hilly woodland around the soda lake. We will spend the next full day in Lake Nakuru National Park, hoping to find such large mammals as Leopard, Southern White Rhino (and Black Rhino, though these are much more elusive), Bohor Reedbuck, Cape Buffalo, Warthog, Waterbuck, Eland and the rare Rothchild's Giraffe.
We will then travel over the Rift Valley, viewing the spectacular Longonot volcano as we cross the cultivated plains towards the rolling grasslands of the Masai Mara, where we will spend three nights. This is the finest of Kenya's reserves, and teems with animals, especially in September when huge herds of Blue Wildebeest, pursued by their predators, have migrated into the Masai Mara from the adjacent Serengeti in search of fresh pastures. Topi, Hartebeest, gazelles, Plains Zebra, Giraffe, African Elephant and Cape Buffalo feed with them on the plains, and attendant Lions, Cheetahs, Black-backed Jackals and Spotted Hyenas are never far away. The big game may take much of the spotlight, but the birdlife is equally extraordinary, with vultures, Martial Eagles, Secretarybirds, Ostriches, Southern Ground Hornbills, and colourful barbets, weavers and finches littering the grasslands and acacias. There is plenty of wildlife to see outside of the migration season too, with resident mammals and birds joined, during our winter months, by the migratory birds that move in from the northern hemisphere. The Masai Mara is such a wonderful place, it never disappoints.
Finally, we must make the long return drive to Nairobi, watching for wildlife, of course, en route. We will have day rooms available to freshen up on our return to the city, before we depart for the airport in time to catch our overnight flight back to London.
DETAILED INFORMATION
Outline Itinerary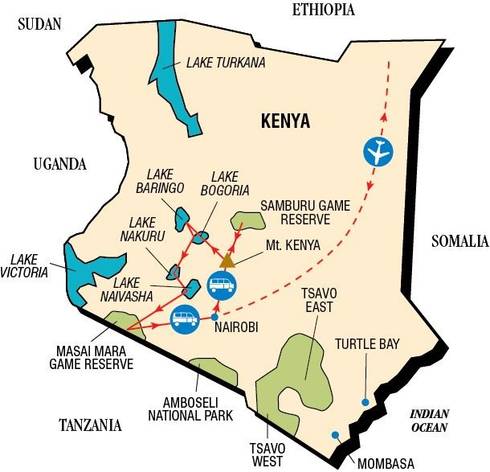 Day 4/5
Mountain Lodge, Mount Kenya
cloud_downloadDownload Full Itinerary
What's Included?
Flights
Accommodation:

We stay in comfortable lodges or tented camps with private facilities throughout. 

Food:

All food is included in the price from breakfast on Day 2 to lunch on Day 13. Dinner on Day 13, if required, is at your own expense.
Why Naturetrek?
At Naturetrek we craft expertly-guided group and tailor-made wildlife holidays and cruises to all seven continents. On one of our holidays, you can be assured that our passionate team will enable you to experience and enjoy the best of the world's wildlife and natural spectacles in as comfortable and rewarding a manner as possible, caring as best we can for the environment in the process. We are proud to provide:
The widest choice of wildlife holidays worldwide
Tours managed and led by naturalists, for naturalists
Outstanding value and exceptional customer service
Furthermore, as a Naturetrek client, our office team are always to on hand to help you – so if you have any queries about your holiday, whether before or after you have booked, we will be delighted to answer them on the phone. Please just give our team a call!