Osman Majingah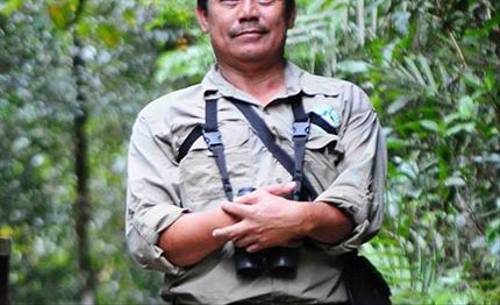 Meet Osman, our licensed bird watching specialist. As a seasoned guide, Osman has led discerning travellers to discover Borneo in a fun and enjoyable way. The blue badge guide is easy going, radiates friendliness and able to guide with patience – earning him the reputation as a pleasant travel companion.
With over a decade of experience, Osman knows the nook and corner of Sabah's best birding sites. Osman agrees that Borneo is a new rising haven for bird watchers and the future of bird watching industry here is thriving, thanks to the nature's wonderment, hospitality and satisfactory tourism infrastructure.
With his expertise and interest in exchanging ideas with people from diverse backgrounds, it is not a surprise that he gets increased number of personal requests from guests to reuse his service.
Upcoming tours with Osman Majingah...
Date
Tour
Availability
Sharing
Price
Availability:

Only 1 left

Sharing:

N/A

Sharing is designed to help those who wish to pair up in order to avoid single occupancy surcharges. M = Male / F = Female / B = Both

Sharing:

N/A

Sharing is designed to help those who wish to pair up in order to avoid single occupancy surcharges. M = Male / F = Female / B = Both

Sharing:

N/A

Sharing is designed to help those who wish to pair up in order to avoid single occupancy surcharges. M = Male / F = Female / B = Both

Sharing:

N/A

Sharing is designed to help those who wish to pair up in order to avoid single occupancy surcharges. M = Male / F = Female / B = Both