Jack Perks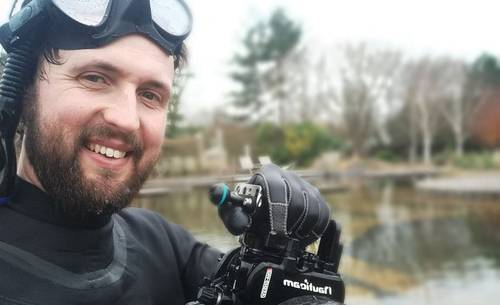 Jack is a Nottinghamshire based professional underwater photographer and camera operator having worked for Springwatch, The One Show and presented on Countryfile. Jack has won awards in Underwater Photographer of the year and British wildlife photography awards for his work and has been teaching photography at both Nottingham Trent University and the University of Nottingham for the last seven years. 
Although Jack is passionate about all nature subjects, fish are certainly centre stage for him having written three books on them including 'Freshwater Fishes of Britain'. He's also the first and only person to film every species of freshwater fish in Britain a project taking over seven years, traveling all over the UK, to complete. Jack has dived, swam and pond dipped in almost every corner of the British Isles looking for its aquatic wildlife.
In addition to this, Jack hosts the successful nature podcast 'The Bearded Tit's Podcast' where he interviews wildlife presenters, camera ops and scientists about the work they do. Jack has guided and ran nature tours both abroad and in the UK, and looks forward to sharing his passion for little-known wildlife on Naturetrek tours.
Upcoming tours with Jack Perks...
Date
Tour
Availability
Sharing
Price
Sharing:

N/A

Sharing is designed to help those who wish to pair up in order to avoid single occupancy surcharges. M = Male / F = Female / B = Both

Sharing:

N/A

Sharing is designed to help those who wish to pair up in order to avoid single occupancy surcharges. M = Male / F = Female / B = Both

Availability:

Only 2 left

Sharing:

N/A

Sharing is designed to help those who wish to pair up in order to avoid single occupancy surcharges. M = Male / F = Female / B = Both