Dan Watson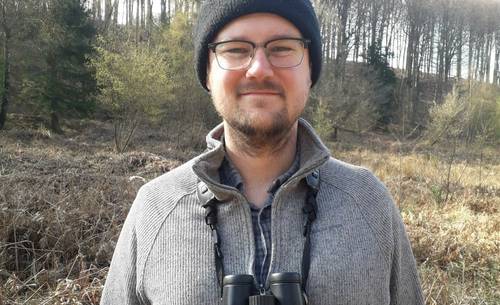 Dan has been fascinated by the natural world from an early age, and has been a keen birder for over 20 years. His formative years were spent in Norfolk, where he cut his birding teeth spending time between his home in the Brecks and the wilder parts of the coast. Having studied at university, he now works as an ecological consultant based in Bristol, where he utilises both his passion for all aspects of ecology as well as his natural ability to communicate to a range of people.
When Dan isn't working as an ecological consultant, much of his spare time is spent birding. He has been fortunate enough to have travelled extensively, undertaking independent trips to Thailand, Malaysia, Indonesia, Sri Lanka, Uganda, Ethiopia, Namibia, Morocco, Costa Rica, Panama, Nicaragua, Canada as well as within Europe. He dedicates much time each spring and autumn in the hope of finding a "mega". To date, Dan has observed approximately a quarter of the world's birds as well as over 250 species of Mammal. He has contributed to a number of scientific papers, and is a committee member of the Somerset Ornithological Society. Closer to home, he can often be found birding in either Somerset or near to his home in the Forest of Dean
Upcoming tours with Dan Watson...
Date
Tour
Availability
Sharing
Price