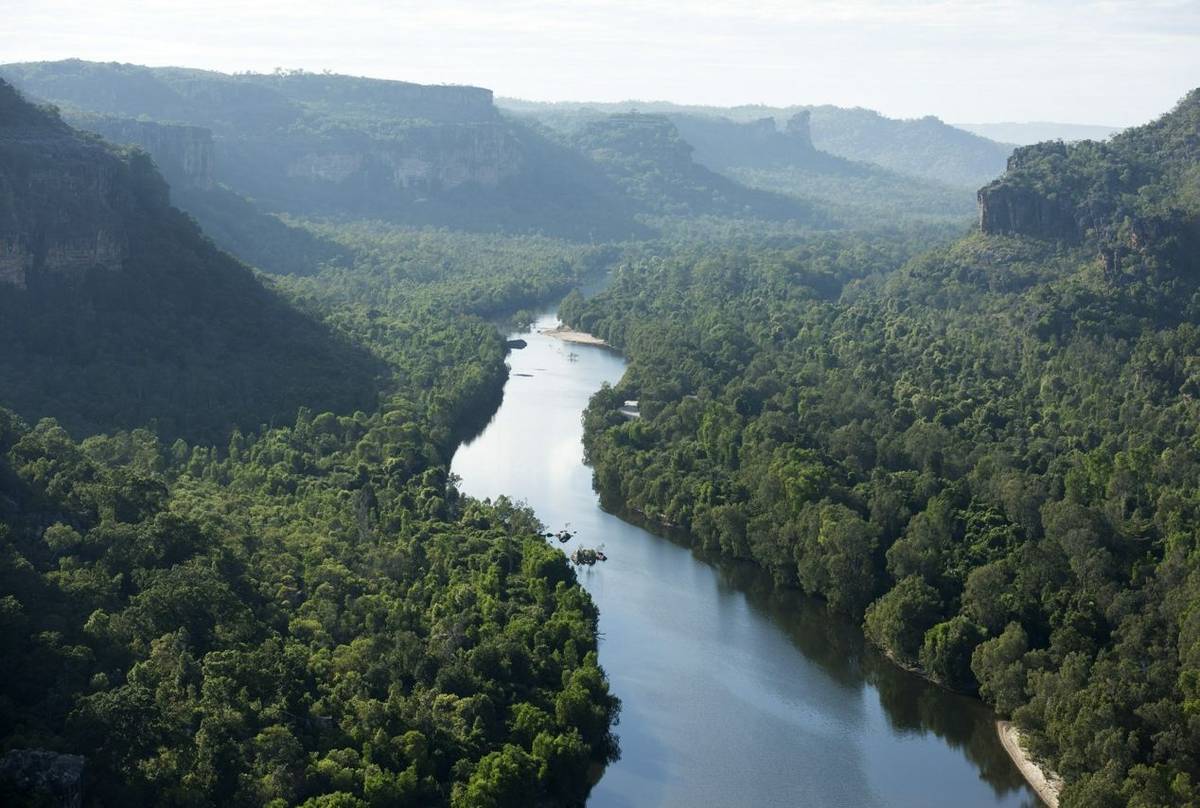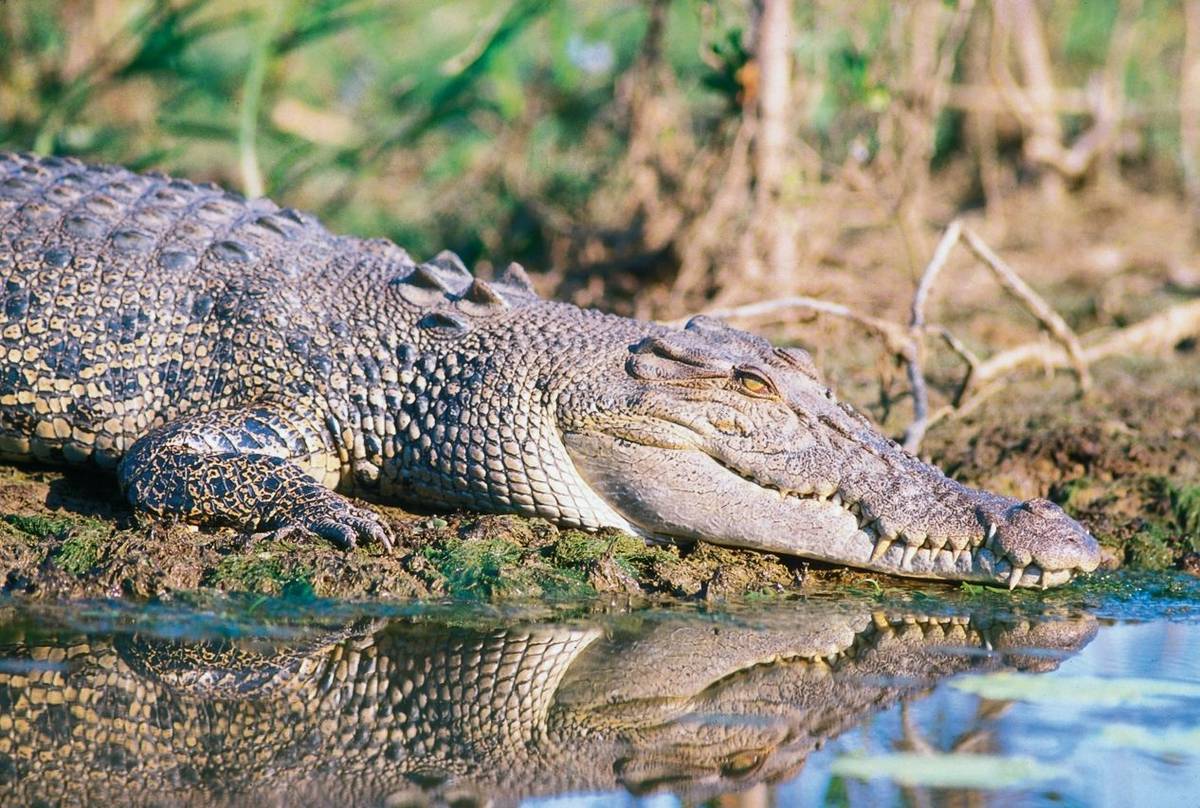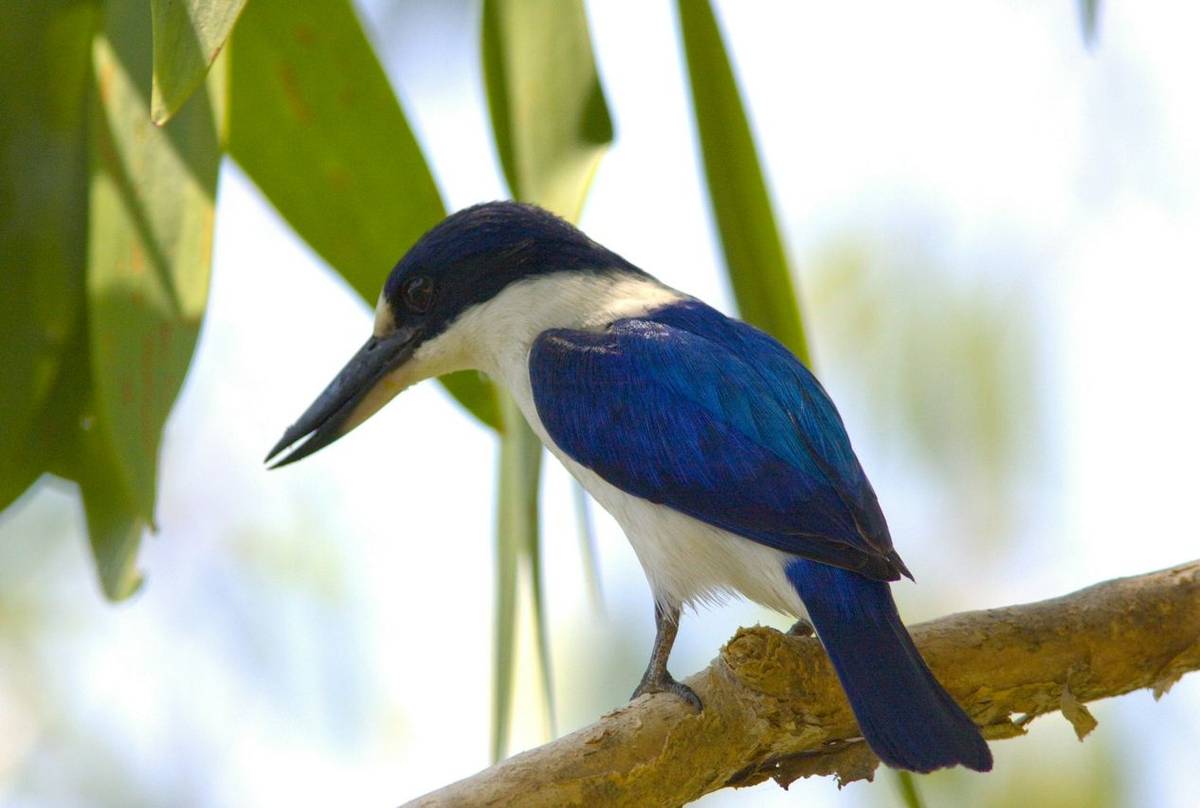 Tour Itinerary and Reports
Wildlife of Australia's Northern Territory
Tour Code: AUS06
A 10-day holiday focusing on the best wildlife sites of Australia's Northern Territory, amongst them the unrivalled wetlands of Kakadu and the spectacular Katherine Gorge.
We hope to run this tour in the future, but have not yet finalised dates and prices. To be added to a waiting list and be informed when details are confirmed, please click on the register interest button, or phone 01962 733051.
Register Interest
Add this tour to your saved toursRemove from saved toursstar_border star

Add to Saved Tours
Highlights
Tour Itinerary and Reports
Summary
This is a unique wildlife holiday to the remote and ancient lands of Australia's Northern Territory, a region rich in scenery, natural history and indigenous culture. From Darwin we look for such colourful birds as Red-headed Honeyeater, Rainbow Pitta and Azure Kingfisher, plus a dazzling array of waterbirds at Fogg Dam. In Litchfield National Park, a sandstone plateau dotted with woodland, patches of monsoon rainforest and attractive waterfalls, a good variety of mammals may be seen. At Pine Creek we'll look for the rare Hooded Parrot and then cruise up the magnificent Katherine Gorge. Finally, we'll enjoy Kakadu National Park, the wetland wildlife spectacle during a cruise on the Yellow Water billabong and the world's greatest concentration of pre-historic rock art in a landscape that is 2,000 million years old!  
Enjoy wildlife in spectacular landscapes over 2,000 million years old
Visit Litchfield National Park, Pine Creek & Katherine Gorge
Explore Kakadu's wetlands
Cruise on the Yellow Water billabong & through Katherine Gorge
Numerous 'Top-end' and other endemic birds: Banded Fruit-dove, Chestnut-quilled Rock-pigeon, White throated Grasswren, etc
Johnston River Crocodiles & giant Estuarine Crocodiles
Indigenous culture & pre-historic Aboriginal rock art
Learn from our expert Naturetrek naturalist & local guides
Grading
Day walks only.

The Northern Territory, known affectionately as 'the Top End's, holds within its wide range of habitats a truly staggering abundance of wildlife. This spectrum of habitats stretches from the capital, Darwin, fringed by mangroves and rainforest and set against a backdrop of the sparkling waters of the Timor and Arafura Seas, east to the steep escarpments, jagged gorges and tranquil billabongs of Kakadu, then south to the vast red desert outback of the heartland. It is believed that Australia's first inhabitants entered the continent through this bountiful land and the Northern Territory contains some of the continent's oldest evidence of occupation. The rock walls of Kakadu, for example, are decorated with 20,000-yearold rock art, including the X-ray paintings of local wildlife, as well as more recent depictions of the arrival of the Europeans.

We begin our tour in Darwin, where an colourful array of birds await us, amongst them such specialities as the stunning Red-headed Honeyeater, Rainbow Pitta, Azure Kingfisher and Rosecrowned Fruit-dove, plus a dazzling selection of waterbirds at Fogg Dam and other nearby wetland oases.

Travelling south, we stop first in Litchfield National Park for a 2-night stay. Here, a sandstone plateau in the centre of the park supports a rich woodland flora and patches of monsoon rainforest which thrive in the deep, narrow gorges created over thousands of years by the waterfalls that cascade from, and carve into, the plateau during the rainy season. The park also holds intriguing 'magnetic's termite mounds, a range of historical sites, some bizarre weathered sandstone pillars and a good range of wildlife including Antilopine Wallaroo, Agile Wallaby, Sugar Glider, Northern Brushtail Possum, both Black and Little Red Flying Foxes, Dingo and an abundant birdlife.

Further south lies Pine Creek and, as we journey towards it through open woodland and stony hills, we will keep our eyes open for the rare and attractive Hooded Parrot which nests in termite mounds. Pine Creek was founded in 1870 during the installation of the overland telegraph line from Adelaide to Darwin. Gold was then discovered in 1871, and echoes of the gold rush days are still evident. Today, however, Pine Creek is best known for its birdlife, as the town is located at the junction of temperate and tropical zones and a wide range of species may be found here.

We base ourselves next, for two nights, in the town of Katherine. From here we will explore the 300,000-hectare Katherine Gorge (or Nitmiluk) National Park, where we will take a cruise on the wide and sparkling waters of the Katherine River which lie within this ancient and spectacular sandstone gorge. On the overhanging rock walls, that hold mysterious galleries of Aboriginal art, we will look for rock wallabies, whilst Johnston River Crocodiles may sometimes be seen basking on the sandy river banks.

Kakadu, a World Heritage Site and one of the largest national parks in the world, contains a wealth of scenery and wildlife, including many endangered species, plus one of the world's greatest concentrations of prehistoric rock art. So ancient is the landscape in this part of the world that rocks such as those in the vicinity of the Alligator River, being around 2,000 million years old, would have witnessed the beginnings of life on earth! It is, however, the sheer abundance of waterbirds — watched by immense Saltwater Crocodiles and overhead raptors — on which we will focus primarily as we visit the park's vast floodplains and take a wildlife cruise on the Yellow Water billabong. The most spectacular landform here is the massive Arnhem Land escarpment. This rises dramatically from the plains and contains stunning waterfalls, gorges and pristine rock pools which may best be enjoyed by taking an optional — locally organised — scenic flight over the escarpment. 'Top End's endemic birds of this area include Banded Fruit-dove, Chestnut-quilled Rockpigeon, White-lined Honeyeater, Sandstone Shrike-thrush, White-throated Grasswren and Silver-crowned Friarbird. We may also catch sight of a marsupial or two, perhaps an Agile or Antilopine Wallaby.

Our holiday ends back in Darwin, from where a holiday extension — either out of Brisbane or Perth — is thoroughly recommended.

DETAILED INFORMATION
Outline Itinerary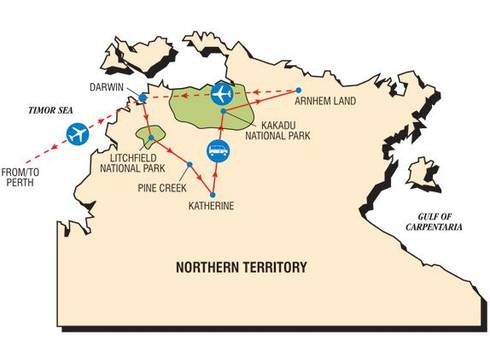 Day 3
Litchfield National Park
Day 4
Litchfield National Park - Katherine
cloud_downloadDownload Full Itinerary
What's Included?
Accommodation: A variety of comfortable lodges, hotels and motels (all rooms with private facilities).
Food: All included in the price.
Why Naturetrek?
At Naturetrek we craft expertly-guided group and tailor-made wildlife holidays and cruises to all seven continents. On one of our holidays, you can be assured that our passionate team will enable you to experience and enjoy the best of the world's wildlife and natural spectacles in as comfortable and rewarding a manner as possible, caring as best we can for the environment in the process. We are proud to provide:
The widest choice of wildlife holidays worldwide
Tours managed and led by naturalists, for naturalists
Outstanding value and exceptional customer service
Furthermore, as a Naturetrek client, our office team are always to on hand to help you – so if you have any queries about your holiday, whether before or after you have booked, we will be delighted to answer them on the phone. Please just give our team a call!