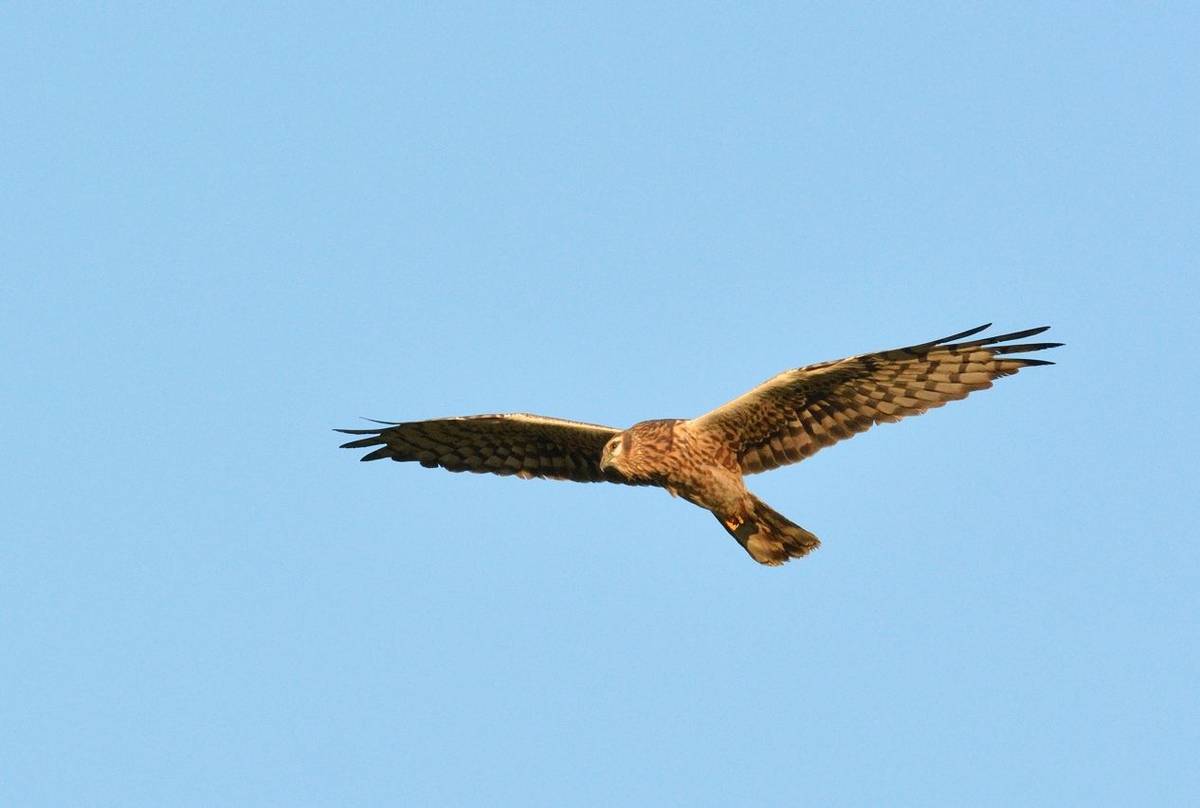 Western Turkey - Birds, Flowers & History
Tour Code: TUR02
An 8-day wildlife holiday to the eastern Mediterranean to enjoy the birds, flowers and archaeological highlights of western Turkey, a country at the crossroads between Europe, Asia and Africa.
We hope to run this tour in the future, but have not yet finalised dates and prices. To be added to a waiting list and be informed when details are confirmed, please click on the register interest button, or phone 01962 733051.
Register Interest
Add this tour to your saved toursRemove from saved toursstar_border star

Add to Saved Tours
Highlights
Summary
At the crossroads of Europe, Asia and Africa, Turkey is a wonderful destination for the naturalist. In May, migrant birds such as Nightingales and warblers fill the air with birdsong while a colourful profusion of anemones, buttercups and other wild flowers adorns the meadows. Beginning in the ancient city of Smyrna, we'll head straight to saltpans on the edge of the Gediz Delta, where up to 4,000 pairs of Greater Flamingoes and numerous other wetland species feed in the shallows. Next we transfer to the coast for a mixture of natural history walks and archaeological excursions, and we conclude our holiday in Denizli with a visit to Hierapolis, a 2nd century thermal spa, and a its nearby freshwater and saline lakes.
Colonies of Mediterranean Gull, Dalmatian Pelican & terns
Raptors include Lanner & Eleonora's Falcons, Pallid Harrier & Black Kite
White Stork, Krüper's Nuthatch, Bee-eater, Roller & Hoopoe
Subalpine, Rüppell's, Olive-tree & Orphean Warblers
Visit Ephesus & Hierapolis, two of the world's best-preserved classical sites
Eastern Strawberry Tree, Mandrake & Anatolian Orchid among the area's rich flora
White-throated Robin in juniper scrub, plus Avocet & Ruddy Shelduck in wetlands
Led by an expert naturalist guide
Grading
Gentle day walks only.

By any criterion, Turkey is a remarkable country. Standing at the crossroads between Europe, Asia and Africa it has always occupied a position of global importance and, for over a thousand years, was the heartland of the mighty Eastern Roman Byzantine Empire which was administered from the magnificent capital city of Constantinople, known today as Istanbul. Later it became the centre of the Ottoman Empire which extended beyond the Mediterranean into North Africa and Arabia and lasted for over 500 years until the foundations of modern Turkey were laid down at the beginning of the 20th century. Archaeological remains of this colourful history are found throughout the country and included in this Naturetrek tour will be visits to Ephesus and Hierapolis, two of the best-preserved classical sites in the world!

Turkey is also a wonderful destination for the naturalist, especially in the spring. By mid-April the stream of migrant birds arriving from Africa has grown into a veritable flood, bringing shrikes — including Masked Shrike — to adorn roadside telephone wires and filling the air with the song of countless Nightingales and warblers. Coastal lagoons are crowded with flamingoes, pelicans, terns and migrating waders, while the mountain forests echo to the distinctive nasal call of the Krüper's Nuthatch. Throughout the countryside of western Turkey, nature celebrates the new season with vivid displays of colour provided by the plumages of Bee-eaters, Rollers and Hoopoes and, above all, the profusion of anemones, buttercups, orchids and other wild flowers transforming the meadows with the brightness of their blooms.

Our tour begins with a flight to Izmir, the ancient city of Smyrna and the third largest in Turkey. We will quickly escape the hustle and bustle, however, with a visit to the Gediz Delta. The saltpans on the edge of the delta are home to 4,000 pairs of Greater Flamingoes, plus colonies of Mediterranean Gulls, Dalmatian Pelicans and a variety of terns. Numerous migrating waders feed in the shallows, while overhead patrol Lanner Falcon, Marsh Harrier and the occasional Pallid Harrier, and in nearby villages spring is announced by the arrival of White Storks and Lesser Kestrels.

Next we transfer to the coastal town of Kusadasi, our base for two nights while we enjoy a pleasant mixture of natural history walks and archaeological excursions, including a visit to the legendary city of Ephesus, one of the best-preserved classical sites in the world and once the Roman capital of Asia. Nearby, Dilek National Park offers the most pristine Mediterranean habitat in western Turkey and lies on the beautiful Aegean coast opposite the Greek island of Samos. Above the maquis-covered slopes soar a variety of raptors including Bonelli's Eagle, Peregrine, Eleonora's Falcon and perhaps a migrant Lesser Spotted Eagle or Black Kite. Subalpine, Rüppell's and Orphean Warblers sing side by side from the low scrub, while Krüper's Nuthatches inhabit the extensive tracts of Callabrian Pine and Rock Nuthatches scold noisily from their boulder strewn haunts. Interesting flora includes the Eastern Strawberry Tree, Oriental Bugle, Mandrake and an interesting array of orchids including Anatolian Orchid, Holy Orchid, Toothed Orchid and the endemic EM>Cephalanthesa kotschyaria/EM>.

South of Dilek National Park lies the vast alluvial plain of the River Menderes and the freshwater Lake Bafa. This area is home to large numbers of egrets and herons, along with White Pelicans, Spur-winged Plovers, Pygmy Cormorants, Ruddy Shelducks, Long-legged Buzzards and a variety of migrating waders. In the drier countryside nearby we will enjoy a variety of western Turkey's passerines including Masked Shrike, Rüppell's Warbler, Cretzschmar's Bunting, Isabelline Wheatear and the shy Olive-tree Warbler.

For our final two nights we climb along the River Menderes to the town of Denizli, which lies at an altitude of about 1,000 metres. From here we visit the ancient city of Hierapolis, a World Heritage Site which sits atop an area of geothermal hot springs and the terraced white calcium cliffs of Pamukkale (the 'Cotton Castle'). Hierapolis was founded as a thermal spa early in the 2nd century and today is one of the best preserved classical cities in Turkey. Finally, as the birds and flowers beckon once more, we will end our tour with a visit to the saline Lake Acigöl and freshwater Isikli Gölü. Greater Flamingo, Avocet, Slender-billed Gull, Ferruginous Duck and Red-crested Pochard are all possible here, although it will be the surrounding Central Anatolian Steppe and juniper scrubland that is likely to produce the most exciting birds such as Orphean and Rüppell's Warbler and Finsch's Wheatear. If fortunate, we may even end the holiday with views of the beautiful White-throated Robin — a fitting finale to our time in Turkey before we retrace our steps back to Izmir to catch our return flight home.

DETAILED INFORMATION
What's Included?
Flights
Accommodation: A 3-centre holiday using comfortable tourist hotels with private facilities.
Food: All breakfasts and dinners are included in the price. Lunches are not included; allow ?5-?10 per day.
Why Naturetrek?
At Naturetrek we craft expertly-guided group and tailor-made wildlife holidays and cruises to all seven continents. On one of our holidays, you can be assured that our passionate team will enable you to experience and enjoy the best of the world's wildlife and natural spectacles in as comfortable and rewarding a manner as possible, caring as best we can for the environment in the process. We are proud to provide:
The widest choice of wildlife holidays worldwide
Tours managed and led by naturalists, for naturalists
Outstanding value and exceptional customer service
Furthermore, as a Naturetrek client, our office team are always to on hand to help you – so if you have any queries about your holiday, whether before or after you have booked, we will be delighted to answer them on the phone. Please just give our team a call!
×
We've been nominated 'Best Safari, Wildlife & Nature Holiday Company' in the prestigious 2020 British Travel Awards. All voters will be entered into an official prize draw to win a Rhine or Danube cruise! Please click here to vote.