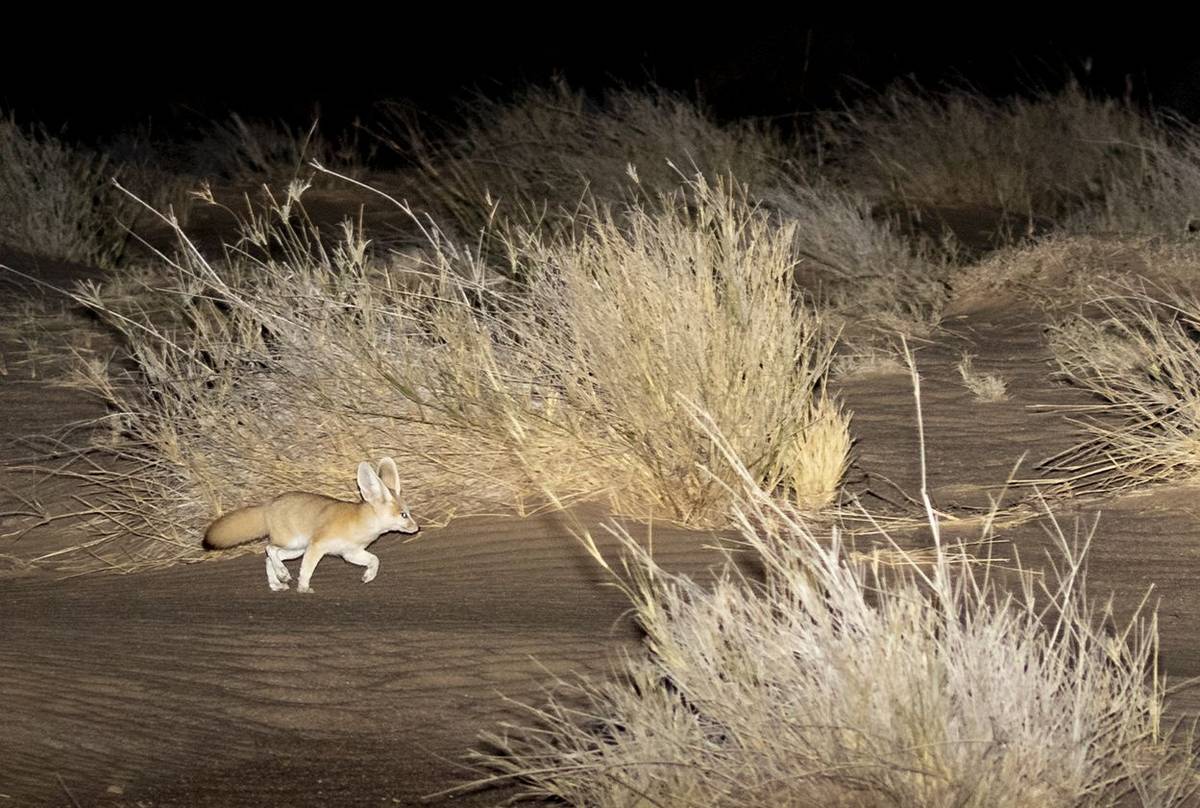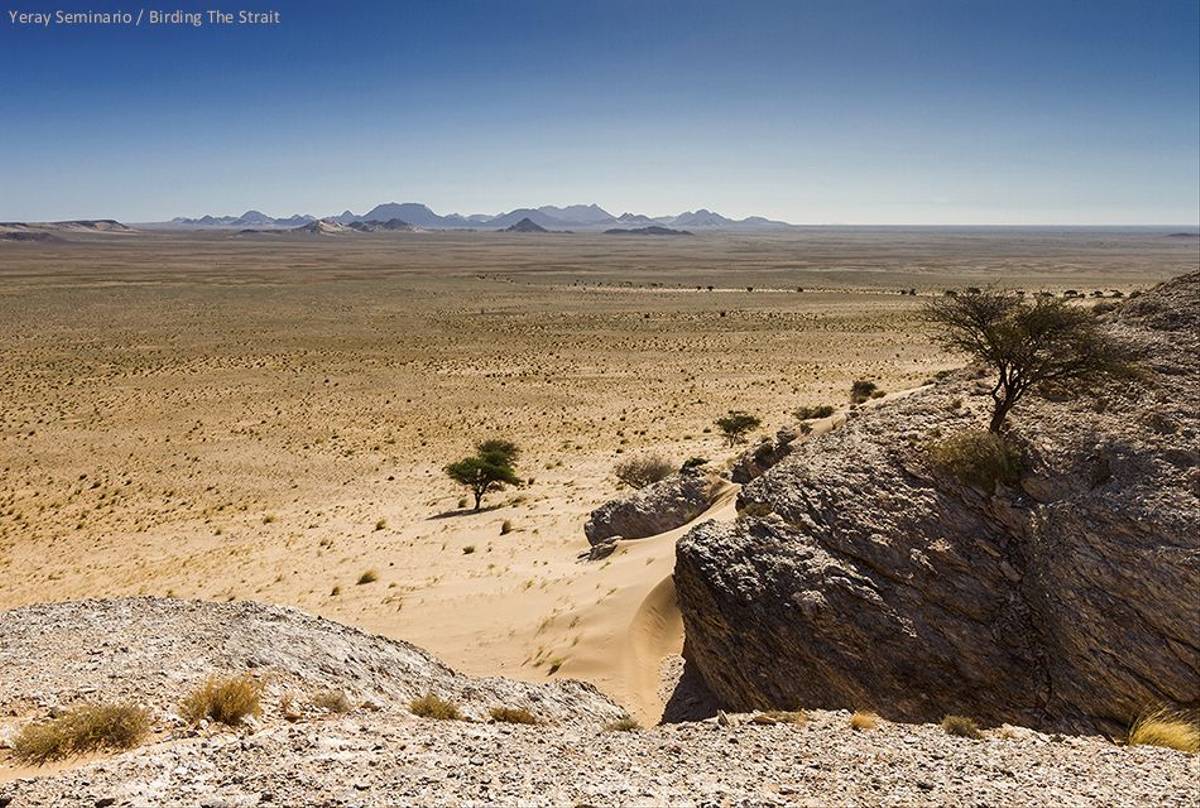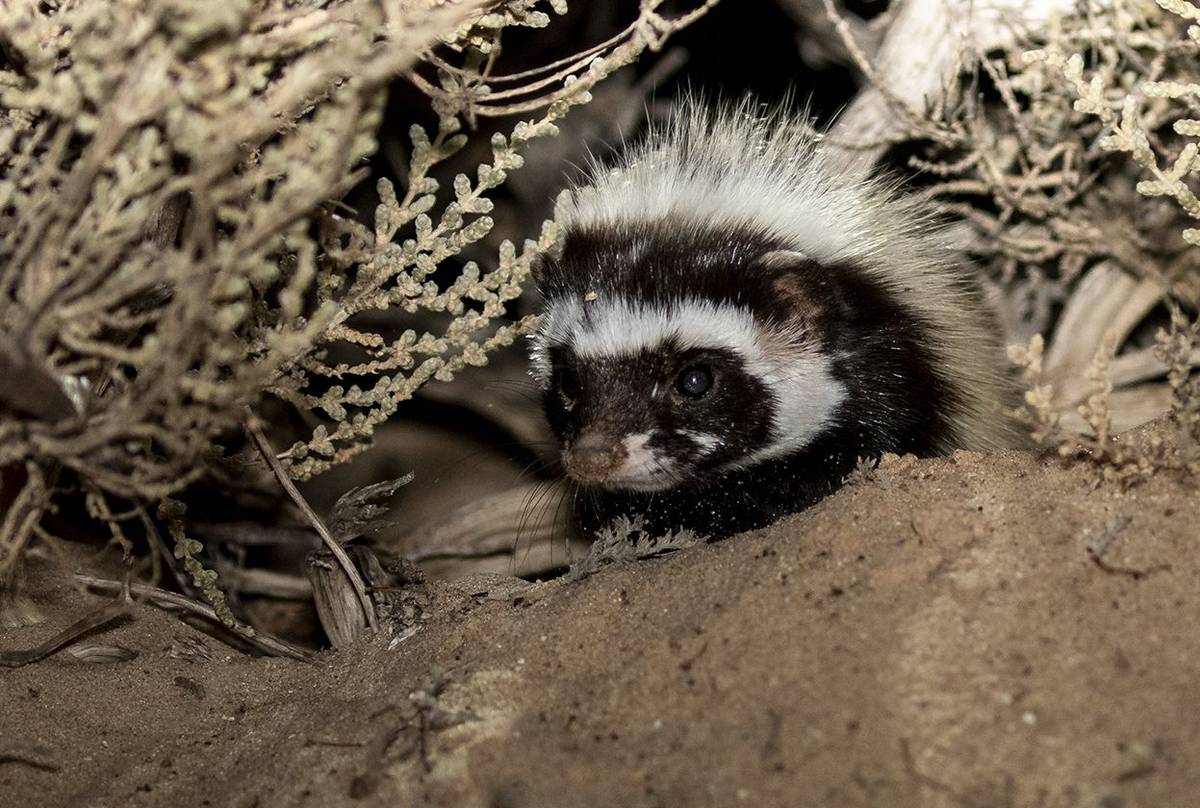 Tour Itinerary and Reports
Western Sahara's Desert Wildlife (Mammals)
Tour Code: MAR08
An adventurous 8-day tour, with long nights of spotlighting in search of Western Sahara's elusive nocturnal mammals.
8 days from
£2,995 (Inc flights)
Land only price from
£
Add this tour to your saved toursRemove from saved toursstar_border star

Add to Saved Tours
Highlights
Tour Itinerary and Reports
Summary
This tour goes in search of the Western Sahara's fascinating and unique wildlife, much of which is very difficult to see elsewhere. Our primary focus will be the region's fascinating nocturnal mammals, and as such we will spend long nights spotlighting, often not returning to camp until the early hours. As a result, each day's activities will not start until mid to late afternoon, to allow sufficient time for rest. Our reward for this unusual pattern of activity, and for enduring conditions that can be quite basic in this remote region, should be sightings of some of the Western Palaearctic's rarest and most unusual mammals. Our top targets include Fennec & Ruppell's Foxes, Sand Cat, African Wildcat, Desert Hedgehog, African Golden Wolf and Saharan Striped Polecat, alongside a wide variety of smaller creatures such as jerboas. During our limited daytime excursions, birding could produce Crowned Sandgrouse, Cricket Warbler, Cream-coloured Courser and Dunn's Lark. The tour will start and end in the coastal town of Dakhla, from where we'll search the nearby coastline for species including West African Crested Tern and Audouin's Gull.
Search for exciting & elusive nocturnal creatures.
Sand Cat, Fennec & Ruppell's Foxes, African Golden Wolf, Saharan Striped Polecat & Desert Hedgehog possible.
Chance of Pharaoh Eagle-Owl.
Other desert birds including Crowned Sandgrouse, Cream-coloured Courser, Cricket Warbler & Dunn's Lark.
Flocks of Desert Sparrow sometimes contain the beautiful Sudan Golden Sparrow.
Spectacular starry skies from our remote campsite.
Grading
Grade B. No particular level of fitness is required, and there will only be short walks over even terrain within the vicinity of our camps. However, this tour involves long nights of spotlighting, and consequently late starts (to allow sufficient rest) and a very limited amount of daytime activity while in the desert. Therefore, this is a tour specifically for keen mammal-watchers, who are prepared to endure long nights and basic conditions in exchange for the chance to observe rare and exciting wildlife.
The territory of Western Sahara may have a chequered history, but it is home to a remarkable collection of mouth-watering birds and mammals, many of which are almost impossible to see elsewhere, including Sand Cat and Fennec Fox On this adventurous new tour, we'll venture deep into these windswept north-west African deserts in search of their elusive wildlife.
We'll fly into the coastal town of Dakhla, where we'll stay in a comfortable tourist hotel. The shores of Dakhla Bay support abundant migrant waders, as well as Audouin's Gull and West African Crested Tern, while the critically endangered Atlantic Humpback Dolphin can occasionally be seen offshore.
Moving inland, we'll scour the deserts for such exciting birds as Crowned Sandgrouse, Cricket Warbler, Cream-coloured Courser and Dunn's Lark, while a flock of Desert Sparrows could contain one or two gorgeous Sudan Golden Sparrows. However, it's at night that the landscape truly comes alive; after darkness falls, we'll head out with spotlights in an attempt to find some of the Western Palaearctic's most rarely seen animals. Hoped for mammals will include Sand Cat, Ruppell's and Fennec Fox, African Golden Wolf, Saharan Striped Polecat, Desert Hedgehog and African Wildcat. This tour is predominantly focused on locating elusive nocturnal mammals, so it's important to note that the tour will involve long nights of spotlighting, returning generally in the early hours; we will consequently not start each day's activities until the afternoon, in order to give guides and clients sufficient time to rest. This is a tour designed for keen mammal-watchers, who are prepared to endure long nights and basic conditions for the chance to see rare and elusive wildlife.
We'll base ourselves for three nights in a comfortable but very basic desert house, but we will also have the opportunity to spend two nights out in a remote campsite, specially set up for our visit. Please note that this campsite has very limited facilities, including no toilets. While basic, this campsite will take us close to the wildlife, and will also provide an intimate experience of this vast landscape, and magnificent views of an unadulterated night sky.
DETAILED INFORMATION
What's Included?
Flights
Accommodation:

All accommodation is included in the price of the holiday. Accommodation will be in a comfortable tourist hotel in Dakhla, and a combination of camping and a basic but comfortable house in the desert. Please note that conditions at the camp and the desert house are very basic, especially at the desert camp, where facilities are very limited. In particular, there are no toilets at the desert campsite, and group members must be prepared to go to the loo behind nearby dunes. At the desert campsite, you will need to provide your own towel.

Food:

All food is included. In Dakhla, meals will be taken at the hotel or in local restaurants, while we will bring a cook with us into the desert to prepare simple but tasty local food.
Dates & Prices
2022
Departures
Availability
Cost
Wed 2nd Feb - Wed 9th Feb
3
£2,995
Flights:
Most Naturetrek tours include flight costs ex-UK. If flights are not included, we indicate that here.
Flights are included in the tour cost
Regional Departures:
On certain tours it is possible to depart from a regional airport (rather than London). If a regional departure is possible, we indicate that here.
Regional Departures are available. Call 01962733051
Land only cost:
The "Land Only" cost is the tour price you will pay if you choose to arrange your own flights/transport.
Room sharing options:
If a customer on this departure has already expressed an interest in sharing a room it will be flagged here. We will identify if there are sharing options for male, female or both.
Female sharing available
Single Room Supplement:
£95
Why Naturetrek?
At Naturetrek we craft expertly-guided group and tailor-made wildlife holidays and cruises to all seven continents. On one of our holidays, you can be assured that our passionate team will enable you to experience and enjoy the best of the world's wildlife and natural spectacles in as comfortable and rewarding a manner as possible, caring as best we can for the environment in the process. We are proud to provide:
The widest choice of wildlife holidays worldwide
Tours managed and led by naturalists, for naturalists
Outstanding value and exceptional customer service
Furthermore, as a Naturetrek client, our office team are always to on hand to help you – so if you have any queries about your holiday, whether before or after you have booked, we will be delighted to answer them on the phone. Please just give our team a call!