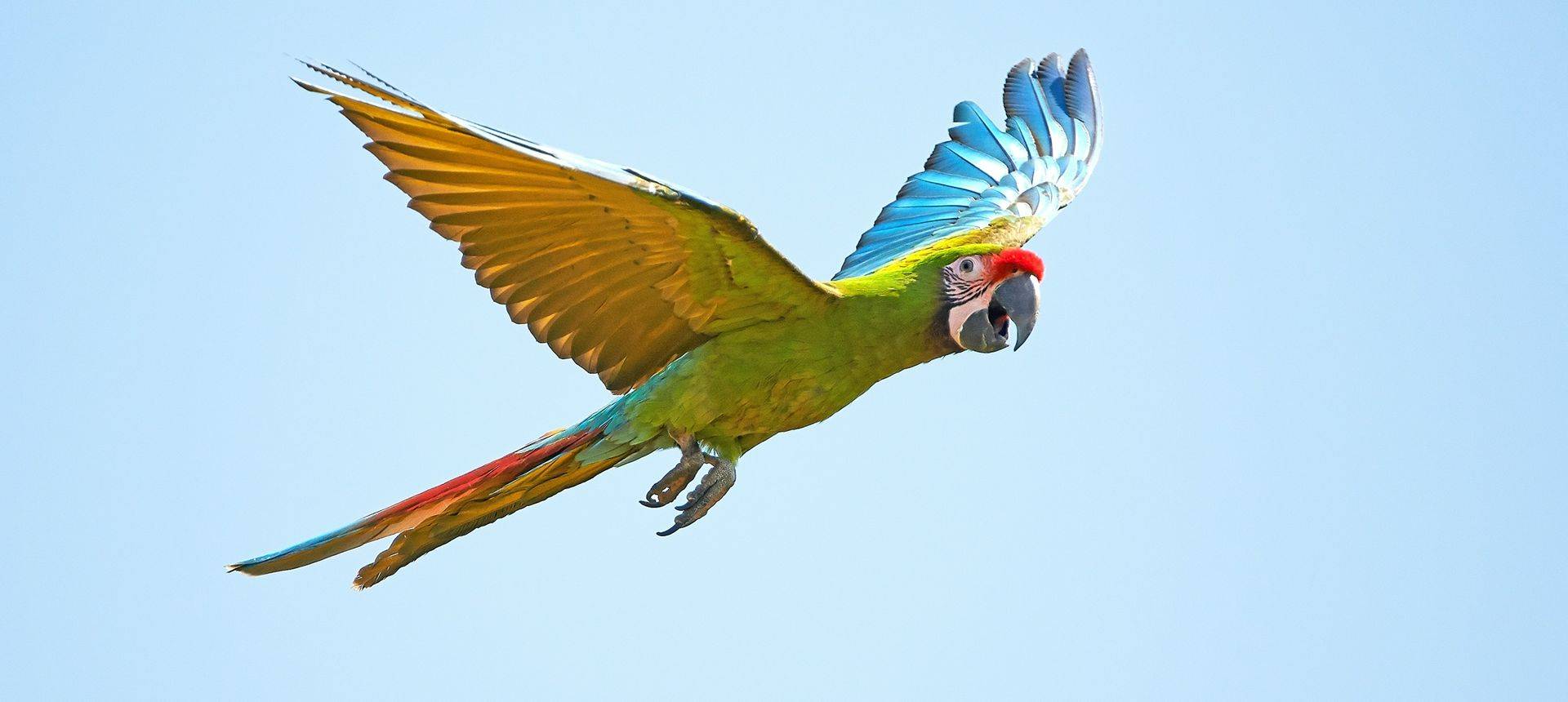 Venezuela - Andean Endemics
Tour Code: VEN01
A 9-day exploration of the Sierra Nevada, Merida, the Pico Humboldt Trail, and the famous tunnel at San Isidro in search of the endemic species of the region.
Based first in Merida, our birding focuses on the cordilleras of the Sierra Nevada and Sierra de La Culata which embrace the town. In the foothills of the drier Sierra de La Culata we'll search for Maracaibo Basin endemics and colourful mixed-species feeding flocks. Then, once acclimatised to the altitude, we'll explore the Humboldt Trail – a wide track passing through bird-filled cloudforest that has become one of the top birding trails in South America. Our next base is in the spectacular Santo Domingo Valley, where the windswept high paramo is just a short drive away, and Torrent Duck our target on the Santo Domingo River.
Outstanding guiding & leadership from Venezuela's top ornithologists
Search for Citron-throated Toucan, Saffron-headed Parrot & Military Macaw at La Culata
Walk the Humboldt Trail, looking for Merida Sunangel, Grey-naped & Slate-crowned Antpittas
Orange-throated Sunangel, Merida Tapaculo, Merida Flowerpiecer & Merida Wren
Visit the paramo zone for Ochre-browed Thistletail & Bearded Helmetcrest
San Isidro tunnel track, Venezuela's most accessible Cock-of-the-rock lek
Comfortable birders' lodges, including Los Frailes Hotel at 2,900m
Enjoy stunning mountain scenery!
Can I help you?

For expert advice call +44 (0) 1962 733051

Operations Manager

X
Andy Tucker
Andy lives in north Hampshire with his wife and young children. He is an Aquatic Biology graduate (Aberystwyth) and worked in consultancy for a year after graduation before travelling to south-east Peru to work as a guide in the Amazon rainforest. During his year there he balanced guiding with his fisheries research and, after a brief spell back in England, returned to a full-time guiding post at Sacha Lodge in the Ecuadorian Amazon. Andy has travelled widely in Central and South America and his fluent Spanish is a huge advantage during our tours both across the Atlantic and in Spain. Andy has birdwatched for as long as he can remember and counts himself lucky to have seen so many fantastic bird and wildlife spectacles around the globe. He joined the Naturetrek team in 1998 and, while now kept increasingly busy as general manager, is involved in the operations of a wide variety of tours in Latin America, Western Europe and North Africa.
Outline Itinerary
Day 2
Sierra de la Culata
Day 3/4
Merida - Sierra Nevada
Day 5/6
Santo Domingo Valley
Food & Accommodation
All meals are included, except the evening meal on the day of arrival and on the day of departure.
All accommodation is included in the cost of the tour.
Tour Downloads
About the region
The town of Merida in north-western Venezuela is situated at 1,500 metres and sits in a valley between the twin cordilleras of Sierra Nevada and La Culata. It is these two ranges that are the focus of our birding efforts on this holiday.
In the Santa Domingo Valley there are high elevation Andean meadows of the paramo zone up to 3,800 even higher. The treeless environment found above 2,500m has a unique flora, the dominant plant being a composite, Espeletia. Typical Andean paramo bird species occur here.
The exquisite forest around Barinas is rich in bromeliads, tree-ferns and orchids. We will look for fruiting trees in order to observe feeding fruit-eaters and tanagers.
The tour 'in a nutshell'
A 9-day exploration of the Sierra Nevada, Merida, the Pico Humboldt Trail, and the famous tunnel at San Isidro.
What birds might I see?
During the first part of the tour we'll look for Maracaibo Basin endemics like the Pygmy Palm-swift and Citron-throated Toucan in the western foothills of the drier Sierra de La Culata, as well as Andean foothill species such as tanagers and hummingbirds – we may see up to eight or more species of hummingbird feeding, including Buff-tailed Coronets and Gorgeted Woodstars. In higher subtropical regions we'll look for Golden-headed and Crested Quetzals, and perhaps hear Wattled Guans.
We'll look for Andean paramo birds including Black-chested Buzzard-eagle and Andean Tit-spinetail, but our main quarry will be further Merida endemics such as Ochre-browed Thistletail, Merida Wren and Merida Flowerpiecer. We'll also look for Torrent Duck.
We will aim to visit the lek at the San Isidro tunnel track early in order to maximise our chances of seeing the lekking Cock-of-the-rock. We may even be early enough to catch Band-winged Nightjars and Tropical Screech-owls or even Lyre-tailed Nightjars if we are lucky.br />
Please contact us on 01962 733051 for details on what extensions either pre or post tour are available for this Tour.