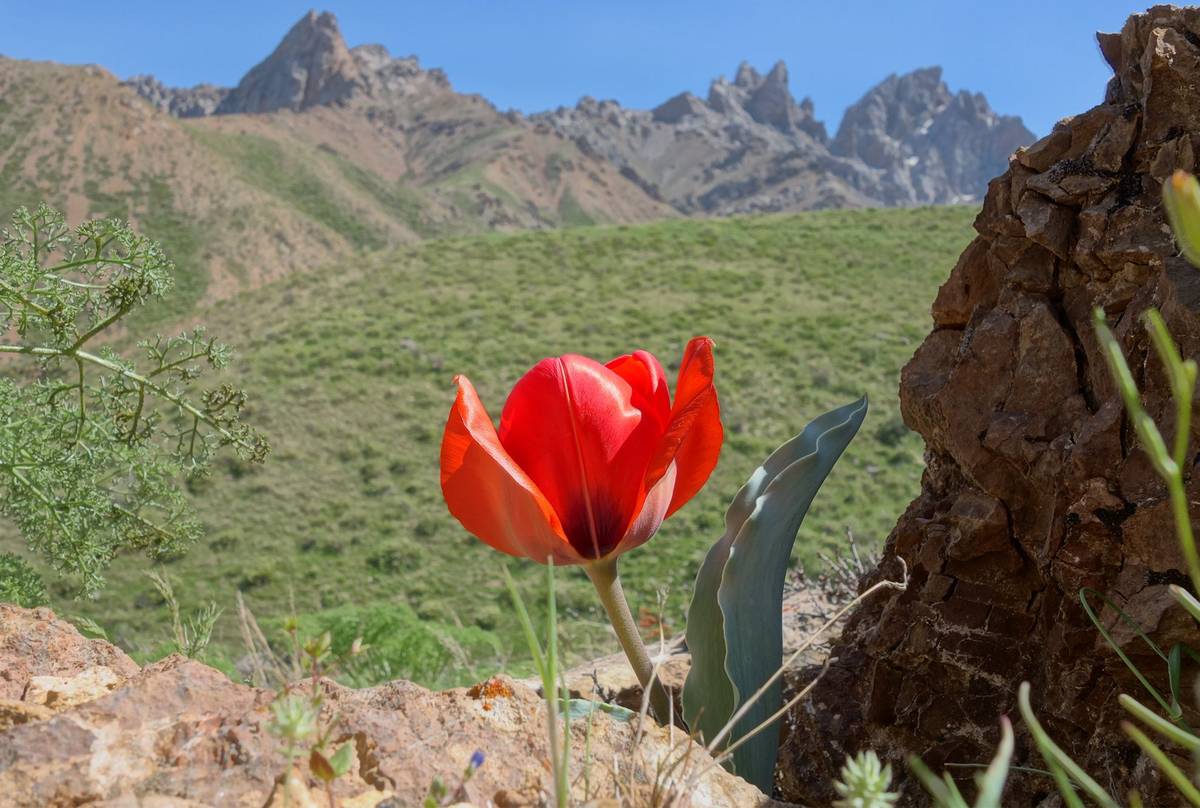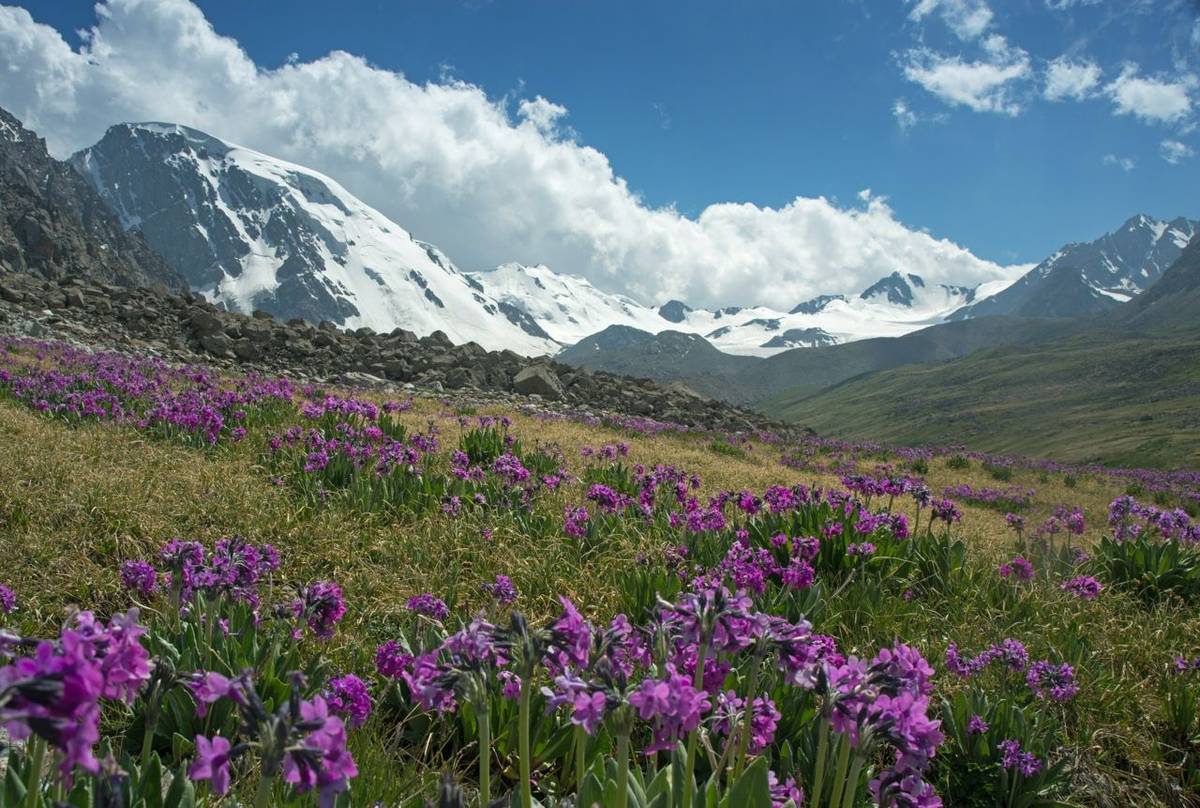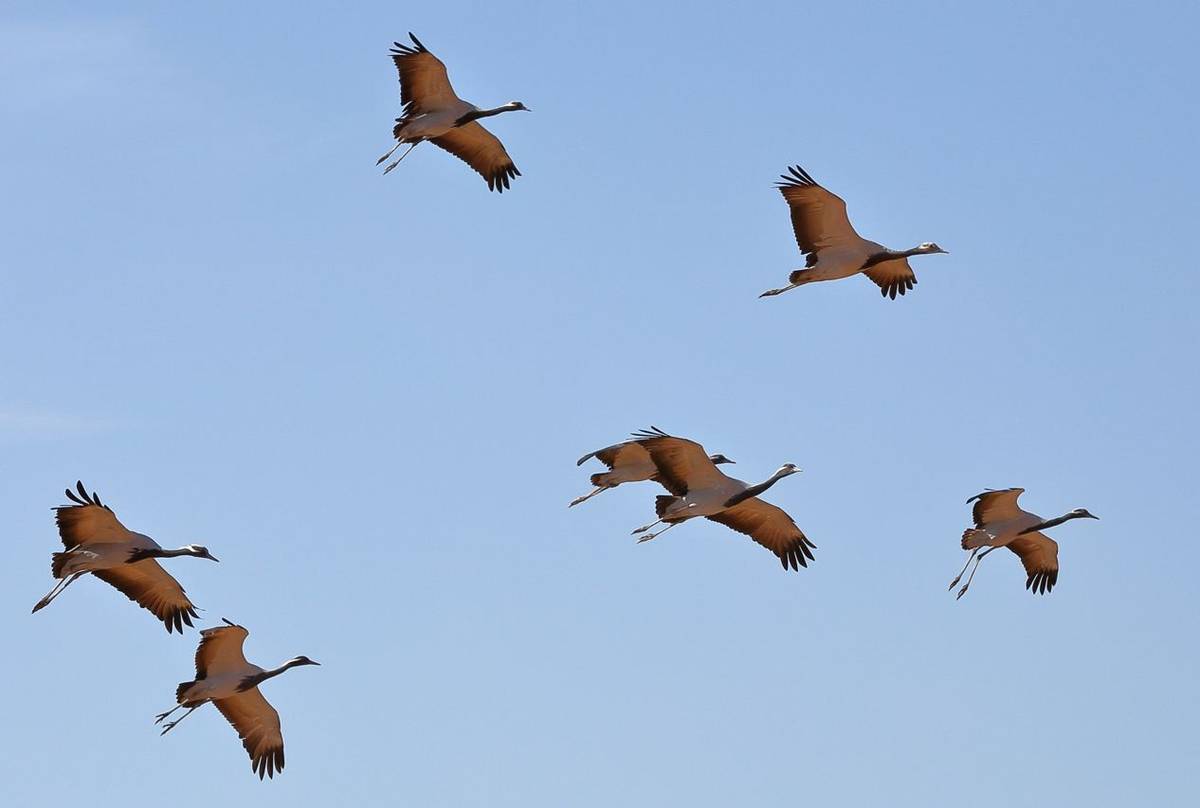 Tulip Meadows of Kazakhstan & the Tien Shan Mountains
Tour Code: KAZ04
A 14-day botany tour of the steppes and Tien Shan Mountains of Kazakhstan, with particular emphasis on the wonderful spring display of wild tulips.
We hope to run this tour in the future, but have not yet finalised dates and prices. To be added to a waiting list and be informed when details are confirmed, please click on the register interest button, or phone 01962 733051.
Register Interest
Add this tour to your saved toursRemove from saved toursstar_border star

Add to Saved Tours
Highlights
Summary
Against a stunning backdrop of the snow-capped 'Celestial Mountains' of the Tien Shan range, we will search flower-filled meadows of Kazakhstan to find up to 10 species of wild tulip in their homeland. Early collectors first brought these much loved plants to Europe from this region and our tour is timed to witness the flowers in bloom. Our itinerary includes the wonderful Aksu Dzabagly Reserve where over 1,400 plant species have been recorded, and the mountains above Almaty where high-altitude flowers add splashes of colour to the remnants of winter snow.
Up to 10 species of wild tulips in their homeland
Superb displays of tulips blooming in meadows & mountains
Abundant flora – over 6,000 species, including rare plants & endemics
Magnificent montane scenery & Central Asian steppe
Outstanding birdlife
At the heart of the Old Silk Road
Legendary Kazakhstan hospitality
Led by a top botanical guide
Grading
Grade B. Easy/moderate day walks only. 
Kazakhstan lies at the heart of Central Asia, across the Old Silk Road, the ancient trade route that linked China and the West. It is a massive country, half the size of the United States or the whole of Western Europe! Yet with a population of just 17 million, mostly concentrated in the cities, this is a land of vast open and unpeopled spaces. Great stone and sand deserts — the Kara Kum, Kyzyl Kum and Tau Kum — and wide grassy steppes occupy the majority of the country, interspersed with huge inland lakes such as Lake Balkhash and the Aral Sea. In dramatic contrast, along the south-eastern borders of Kazakhstan stands the mighty Tien Shan mountain range, the 1,610 kilometre spine of Central Asia and northern extension of the Himalaya which waters flower-filled alpine meadows, lush forests of Tien Shan Spruce and lowland riverine Turanga forest, and feeds the great lakes and inland deltas to the north.
Kazakhstan's flora — consisting of over 6,000 species — is interesting and varied. Its alpine and bulbous plants are particularly special, and one of the highlights of this tour will be the wide variety and colourful displays of wild tulips that we will find in bloom in the meadows and mountains. It was only during the second half of the 16th century that Asian tulips found their way to Europe, and the majority of forms in cultivation around the world today were originally obtained from Greig's and Kaufmann's Tulips, both of which we will see in their meadows of origin during this exciting tour. Indeed, as we journey westwards from Almaty across south-eastern Kazakhstan, amongst a bewildering variety of other beautiful spring flowers, we will hope to see over 15 species of wild Asian tulips.
We begin our tour, however, with a scheduled flight to Kazakhstan's former capital, Almaty. Built as a Russian military outpost in the latter part of the 19th century, present day Almaty is a pleasant and abundantly leafy modern city with a fabulous backdrop, nestling as it does beneath the snow-covered peaks of the Trans Ili range of the Tien Shan Mountains, amongst which stands Mount Talgar (5,017 metres). We stay for two nights in a modern hotel in the city and, after breakfast on the first morning, drive to Lake Kapchagai on the River Ili (which originates in China), approximately 80 kilometres north-east of the city. In this arid area we should find such tulips as Tulipa albertii, Tulipa busheana and Tulipa behmiana as well as the attractive Iris tenuifolia and Rhinopetalum karelinii. This area is also rich in reptiles and hopefully we will see Horsfield's Tortoise here.
Leaving Almaty behind, we spend two nights in comfortable accommodation close to the wonderful Merke Gorge, breaking the long drive from Almaty with frequent botanical stops along the way. A picnic lunch will be taken at the Kurdai Pass, where we should find the endangered Berberis relative, Leontice eversmannii with its showy yellow flowers and distinctive divided glaucous foliage. This site is a tulipophile's delight as we should encounter Tulipa kolpakowskiana, Tulipa ostrowskiana and their hybrids, providing a tapestry of yellow, orange and red flowers.
Merke Gorge is situated in the Kirghiz Alatau mountain range, its steep slopes dotted by clumps of ferns (Asplenium ceterach, Asplenium septentrionale and Cystopteris fragilis) as well as relict Iron Tree (Celtis caucasica). The highlight here, however, is likely to be Zenaida's Tulip, an endemic species of the Kirghiz Alatau range. This is also a great area for raptors and we should encounter the attractive Blue Whistling Thrush along the rivers.
We next drive to Aksu Dzabagly Nature Reserve, the oldest reserve in Central Asia having been established in 1927. During the journey we will stop to explore both the Kuyuk Pass and the Syrdarynski Karatau range where Greig's Tulip, the largest and most spectacular of the world's wild tulips, should be in bloom. We will pass riverine forests where the relict species Fraxinus potamophila, numerous Eremurus lactiflorus and the very beautiful Allium karataviense may be found. A simple guesthouse will be our base during our 6- night stay in Aksu Dzabagly. From here we will explore the Aksu and Boroldai Gorges; the latter displaying an unrivalled density of Greig's Tulips, the former offering such unusual or endemic plants as Korolkowia sewerzowi, Rhinopetalum stenantherum and Scilla pushkinioides. We will also soak in the delights of the distinctive Central Asian open forest comprising such species as Pistacia vera, Pyrus regelii, Vitis vinifera, Sorbus persica and Padus mahaleb.
Finally, we return by overnight sleeper train to Almaty for some final and rewarding botanical exploration in the alpine meadows and high rocky slopes of the adjacent Tien Shan Mountains, before taking our return flight to London.
DETAILED INFORMATION
Outline Itinerary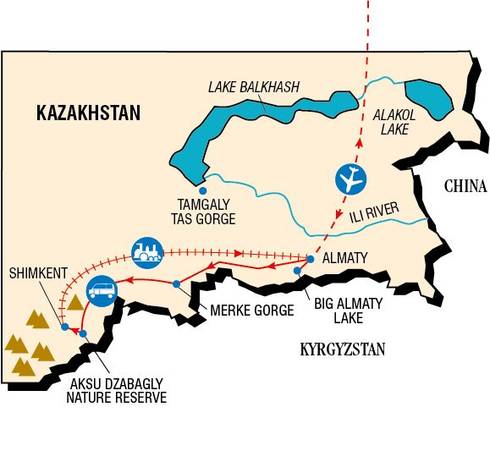 Day 5/10
Aksu Dzabagly Nature Reserve, Tien Shan Mountains
Day 11
Drive Shimkent. Overnight train to Almaty
Day 12/13
Tien Shan Mountains from Almaty
cloud_downloadDownload Full Itinerary
What's Included?
Flights
Accommodation:

We stay in a comfortable hotel of international standard with private facilities, Almaty; simple guesthouses elsewhere with mostly shared facilities.

Food:

All meals are included in the price.
Reviews
This holiday turned out better than I was expecting... the interpreter was really excellent.

G.H. Scotland

We really had a brilliant holiday.

T. & D.L. Dunblane

An amazing experience! Visit to Green Market was a great cultural experience. I love my dombra!

M.C. USA

I have nothing but praise for the whole trip. The botany was brilliant, even if much was above my head, and all the arrangements were good... I make no reservation in recommending Naturetrek to friends and acquaintances and look forward to travelling with you in the future. I will be retiring at the beginning of next year and hope to take full advantage of my freedom.

A.W. Oxfordshire
Show More Reviews
Show fewer reviews
Why Naturetrek?
At Naturetrek we craft expertly-guided group and tailor-made wildlife holidays and cruises to all seven continents. On one of our holidays, you can be assured that our passionate team will enable you to experience and enjoy the best of the world's wildlife and natural spectacles in as comfortable and rewarding a manner as possible, caring as best we can for the environment in the process. We are proud to provide:
The widest choice of wildlife holidays worldwide
Tours managed and led by naturalists, for naturalists
Outstanding value and exceptional customer service
Furthermore, as a Naturetrek client, our office team are always to on hand to help you – so if you have any queries about your holiday, whether before or after you have booked, we will be delighted to answer them on the phone. Please just give our team a call!
×
We've been nominated 'Best Safari, Wildlife & Nature Holiday Company' in the prestigious 2020 British Travel Awards. All voters will be entered into an official prize draw to win a Rhine or Danube cruise! Please click here to vote.