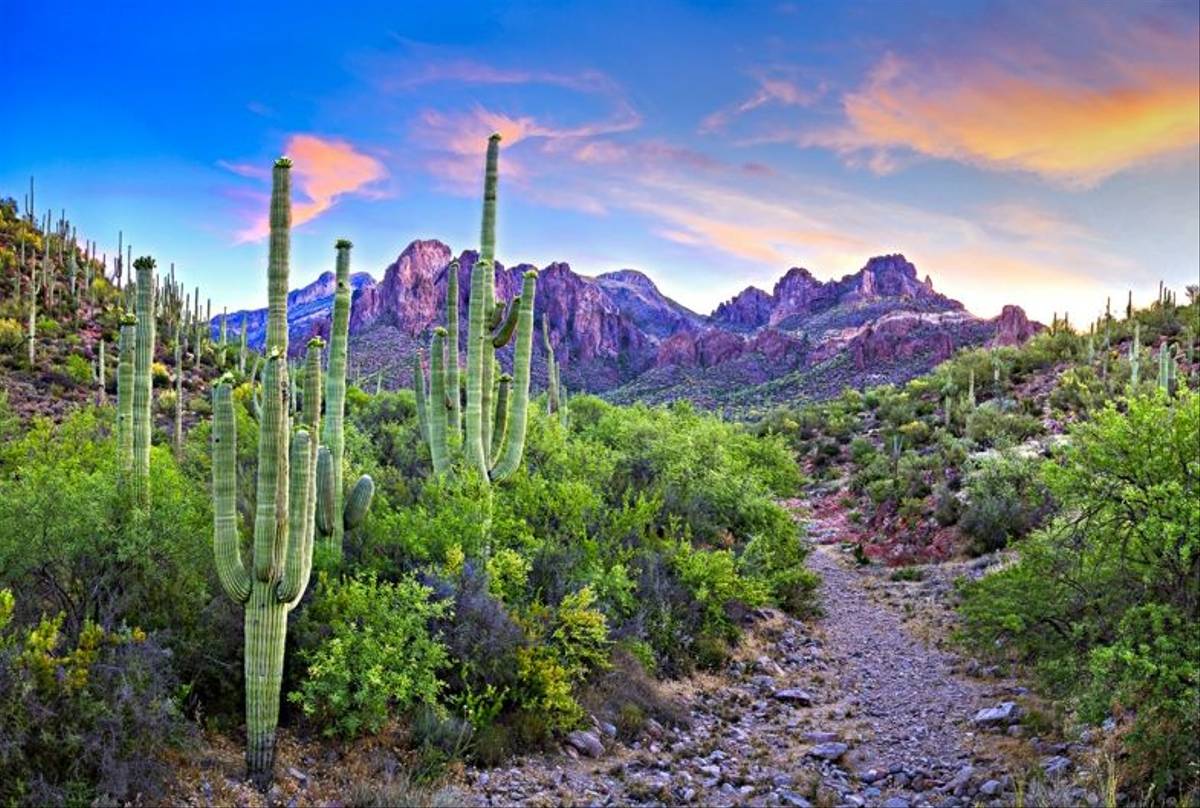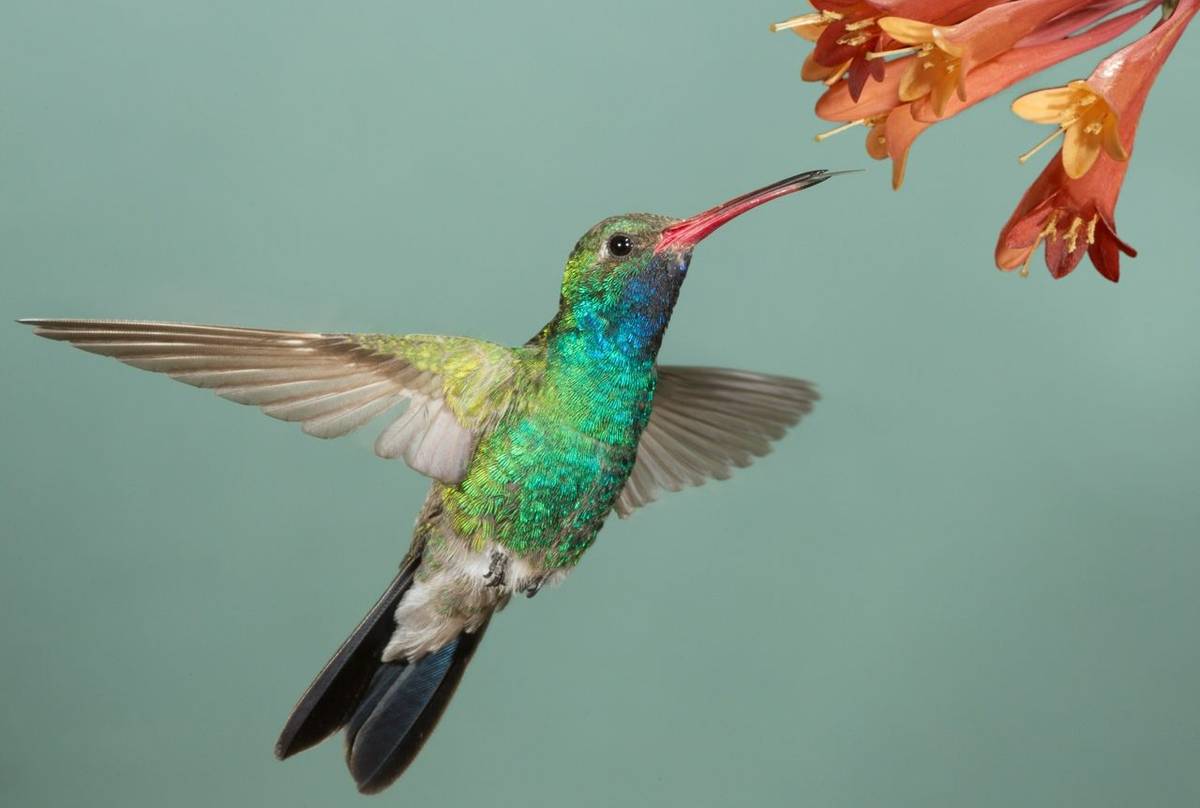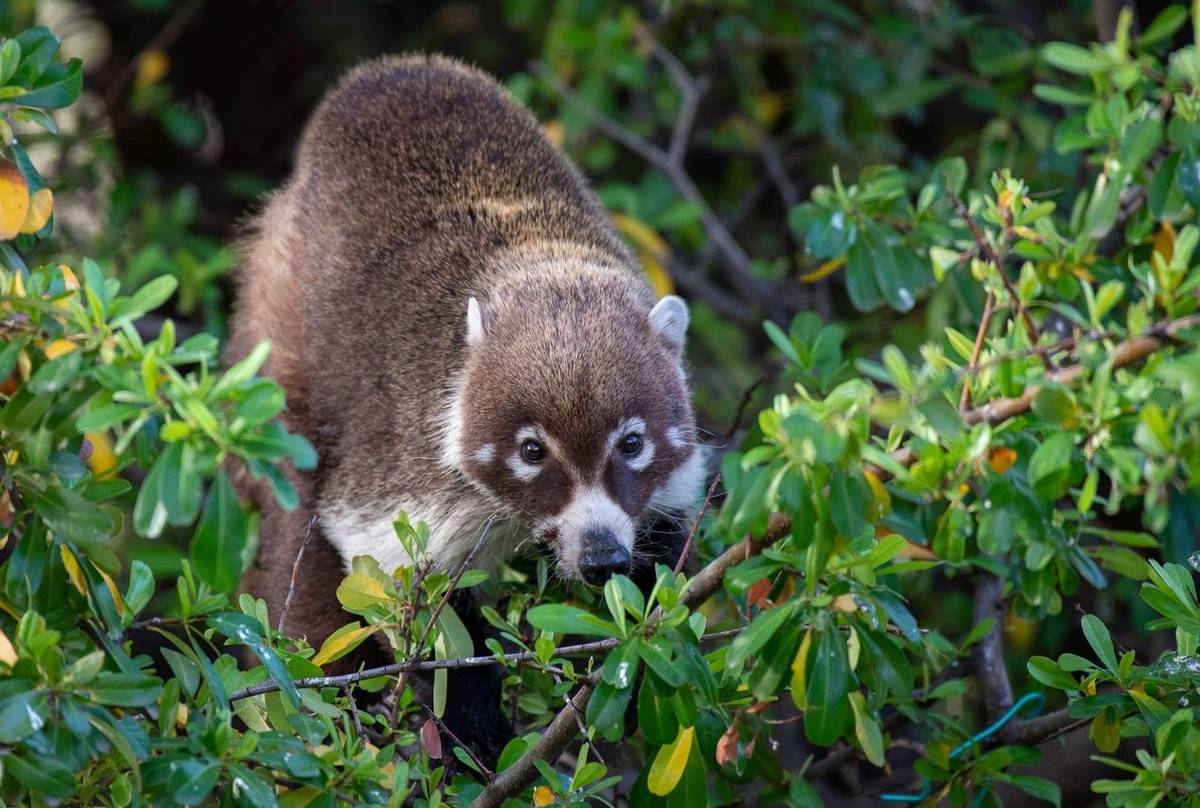 Tour Itinerary and Reports
The Wildlife of Arizona's Sky Islands
Tour Code: USA14
A 15-day holiday to the Santa Rita, Huachuca and Chiricahua Mountains, focusing on the best of southern Arizona's bird, butterfly, mammal and reptile life.
15 days from
£5,195 (Inc flights)
Land only price from
£4,395
Add this tour to your saved toursRemove from saved toursstar_border star

Add to Saved Tours
Highlights
Tour Itinerary and Reports
Summary
The 'Sky Islands' of southern Arizona are isolated mountains set in a 'sea' of desert. The Sky Island region is the most biodiverse in the whole of North America, wedged between four zones: the Rockies, the Sierra Madre range, the Sonoran Desert and the Chihuahan Desert. In August, a 'second spring' brings a burst of flowering and an equal burst of hummingbird diversity, and many reptiles and mammals benefit too. We will visit the famous Madera Canyon, Huacucha Mountains and Mount Lemmon, enjoying the diverse birds, butterflies and wider natural history, which may include rare specialities such as Elegant Trogon, Violet-crowned Hummingbird, Buff-breasted Flycatcher, Cliff Chipmunk and White-nosed Coati.
Incredible biodiversity in a small area, with 450 bird species, 300 butterflies and 100 mammals recorded!
Great wildlife watching from harsh deserts to high mountains
Stay in the glorious Saguaro National Park, with famous eponymous cacti
Look for Elegant Trogon in Madera Canyon
Four nights at Casa de San Pedro Inn in the Huachuca Mountains, with hummingbird feeders and butterfly garden
Look for specialities such as Mexican Spotted Owl, Mexican Jay and Montezuma Quail
Great for butterflies such as Arizona Sister, Zela Metalmark and Great Purple Hairstreak
Excellent range of mammals possible
Grading
Grade A/B. Easy to moderate day walks only, all at a relaxed pace.
South-eastern Arizona's 'Sky Islands' are among the most biodiverse areas in the world and the meeting point of four major North American ecosystems: the Rocky Mountains to the north, the Sierra Madre Mountains to the south, the Sonoran Desert to the south-west and the Chihuahuan Desert to the south-east. These isolated mountain massifs, and the encircling deserts in which they are marooned, offer a wonderful blend of lowland and montane climates and habitats, harbouring a biodiversity unrivalled anywhere else in the United States.
During the late summer rainy season the region's birds, reptiles and mammals benefit from a 'second spring' and a much-needed increase in food availability. Mammals, including Collared Peccary, White-nosed Coati, Cliff Chipmunk and Pronghorn, all take advantage of this season, as do reptiles such as Western Diamondback Rattlesnake and Gila Monster. Since the rains also trigger a second flowering, this is the time to enjoy the greatest diversity of iridescent hummingbirds and colourful butterflies. In total, over 450 bird species (including a variety of Mexican vagrants), 3,000 species of plants, approximately 300 butterfly species and more than 100 species of mammals have been recorded in the Sky Island area.
Arriving in Phoenix, Arizona, we head southeast towards Tucson and the Sky Islands. We begin with a 2-night stay at the beautiful Tanque Verde Ranch, nestled within Saguaro National Park, where the surrounding rocky desert hills are covered in huge Saguaro Cacti. From here we explore the high peak of Mount Lemmon, the highest point in the Santa Catalina Mountains. As we climb in altitude the temperature gradually drops and precipitation increases, creating a gradation of different habitats from the desert scrub of the lowlands to oak woodland and then Ponderosa Pine, fir and spruce forests higher up. Driving up from the Sonoran Desert into the cool Rocky Mountain forests is like travelling from Mexico to Canada in a single morning! Along the way we will look for a variety of different mammals including Harris' Antelope Squirrel, Mule Deer and Cliff Chipmunk, and such birds as Greater Peewee, Yellow-eyed Junco and Zone-tailed Hawk.
Next, we head further south, spending two nights in the Madera Canyon. Here we make a special search for the beautiful Elegant Trogon, and will include a stop at the Santa Rita Lodge, famous for its sugar-water, suet and seed feeders. A kaleidoscope of hummingbirds is usually seen here, along with Mexican Jays and Acorn Woodpeckers, and, as dusk falls, White-nosed Coati, Ringtail and Northern Racoon are also attracted to the feeders.
After a night spent close to the Mexican border, allowing us to explore the deserts around Patagonia, we will spend the next four nights in the Huachuca Mountains at a nationally acclaimed 'birding inn', the Casa de San Pedro. Here we will explore the nearby canyons in search of Mexican Spotted Owl, Pyrrhuloxia, Rufous-capped and Grace's Warblers and twelve species of hummingbird! Close-up encounters with such butterflies as the mint-green Arizona Hairstreak and Zela Metalmark are common, whilst Two-tailed Swallowtails and Arizona Sisters dazzle us overhead. Multiple squirrel and rabbit species are possible, and up to three species of skunk are frequently encountered. Rarer sightings include Bobcat, American Black Bear and Mountain Lion.
During our stay in the Huachuca Mountains we will also visit the San Pedro Riparian National Conservation Area, the best example of the desert riparian ecosystem in the United States. With its 80 recorded species of mammals and 40 reptiles and amphibians, the San Pedro Riparian NCA is one of the most diverse reserves for vertebrates in the whole of the continental United States. Over 180 species of butterfly have also been recorded in this reserve and it was the first 'Important Bird Area' listed in the United States, acting as a migratory corridor for an estimated four million birds each year!
The Chiricahua Mountains — the largest of the Sky Island ranges — will be our final stop on this tour, and we will spend two nights there at the wildlife-focused Cave Creek Ranch. This mountain range is home to six different plant communities, including high-elevation Mexican pine-oak woodlands, the only place in the United States where this habitat exists. Each of these six communities support a unique subset of wildlife, marking, for some, the northernmost limits of their range. We will spend these last two days exploring the many trails here in search of Mexican Chickadee, Montezuma Quail and Lucifer Hummingbird, and relaxing whilst we enjoy the busy hummingbird feeders and bird tables. Finally, we must start our journey back north to Phoenix, stopping for a night in Oracle en route, and from there fly home.
DETAILED INFORMATION
Outline Itinerary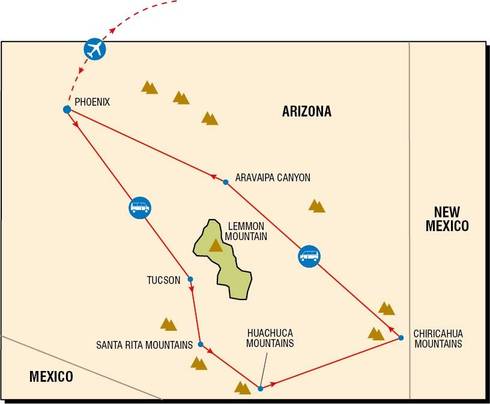 Day 1
Fly Phoenix, Arizona & overnight
Day 2/3
Phoenix & Tohono Chul
Day 4/5
Santa Rita Mountains
Day 7/10
Huachuca Mountains
Day 11/12
Chiricahua Mountains
Day 13
Willcox & Tanque Verde
Day 14
Saguaro National Park, depart Phoenix
cloud_downloadDownload Full Itinerary
What's Included?
Flights
Accommodation:

We stay in comfortable accommodation throughout, including the beautiful Tanque Verde Ranch in Saguaro National Park and the nationally acclaimed birding inn, Casa de San Pedro Inn, in the Huachuca Mountains. All rooms have en-suite facilities. Single occupancy is available at a supplement, though many rooms do have two queen sized beds, making sharing a room a comfortable experience! The inns are well set up for birders and natural history enthusiasts, with easy trails, feeders and sometimes butterfly gardens too. Some of the inns also have swimming pools.

Food:

We will enjoy breakfast at our accommodation each morning, and eat dinner either here or a nearby restaurant in the evening. All breakfasts are included in the tour cost. Lunches and dinners are excluded. Allow approximately $50 per day. 
Dates & Prices
2022
Departures
Availability
Cost
Sat 30th Jul – Sat 13th Aug
FULL
£5,195
Flights:
Most Naturetrek tours include flight costs ex-UK. If flights are not included, we indicate that here.
Flights are included in the tour cost
Regional Departures:
On certain tours it is possible to depart from a regional airport (rather than London). If a regional departure is possible, we indicate that here.
Regional Departures are available. Call 01962733051
Land only cost:
The "Land Only" cost is the tour price you will pay if you choose to arrange your own flights/transport.
£4,395
Single Room Supplement:
£975
Tour Leader:
Please note that, whilst we assign leaders to particular tours well in advance, we reserve the right to make changes if necessary
Jane Dixon

Jane was born and raised in Preston, Lancashire, and spent her childhood hiking in the Northern fells and moors with her family.  Guidebooks in rucksacks, all new and interesting creatures were studied and identified.  After graduating from University of Newcastle Upon Tyne, where she met her future husband, Adam Dudley (also a guide for Naturetrek), she has lived and worked in numerous countries, including Germany, United States, and India.  These travels have offered fantastic opportunities for wildlife encounters and further study.  During this time, Jane also developed a passion for wildlife photography, and graduated in 2012 from the New York Institute of Photography.  Jane's wildlife and photography interests include butterflies, mammals, reptiles and amphibians, with a developing interest in odonata and spiders.  Birds also feature highly because of her mum and husband.  Since moving to California over 4 years ago, Jane has been a volunteer fieldtrip leader for the Sequoia Audubon Society, run educational courses for local organisations interested in learning more about local birds, taken part in regular bird counts, spent time butterfly monitoring for the rare and localized Bay Checkerspot, and been a regular contributor to iNaturalist.  Now based in Tucson, Arizona, Jane is a keen traveller and always looking out for the next adventure.
Sun 11th Sep – Sun 25th Sep
4
£5,195
Flights:
Most Naturetrek tours include flight costs ex-UK. If flights are not included, we indicate that here.
Flights are included in the tour cost
Regional Departures:
On certain tours it is possible to depart from a regional airport (rather than London). If a regional departure is possible, we indicate that here.
Regional Departures are available. Call 01962733051
Land only cost:
The "Land Only" cost is the tour price you will pay if you choose to arrange your own flights/transport.
£4,395
Single Room Supplement:
£975
Why Naturetrek?
At Naturetrek we craft expertly-guided group and tailor-made wildlife holidays and cruises to all seven continents. On one of our holidays, you can be assured that our passionate team will enable you to experience and enjoy the best of the world's wildlife and natural spectacles in as comfortable and rewarding a manner as possible, caring as best we can for the environment in the process. We are proud to provide:
The widest choice of wildlife holidays worldwide
Tours managed and led by naturalists, for naturalists
Outstanding value and exceptional customer service
Furthermore, as a Naturetrek client, our office team are always to on hand to help you – so if you have any queries about your holiday, whether before or after you have booked, we will be delighted to answer them on the phone. Please just give our team a call!