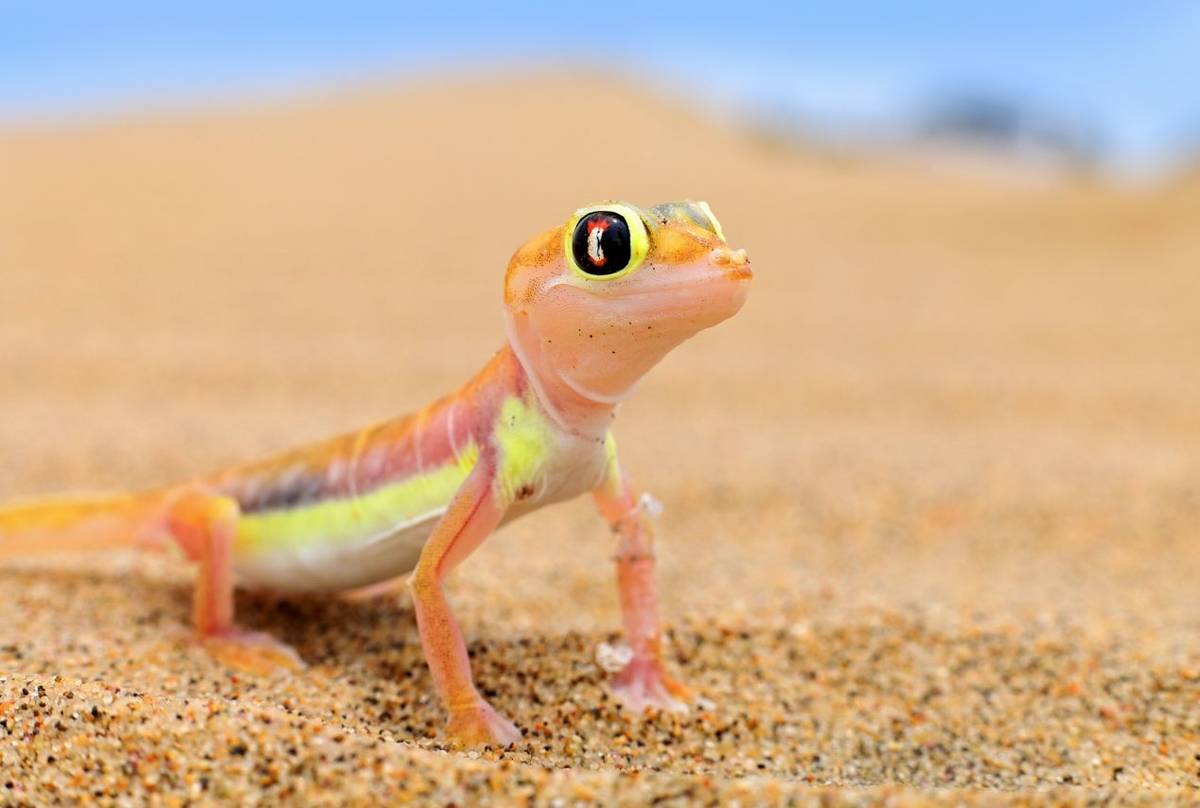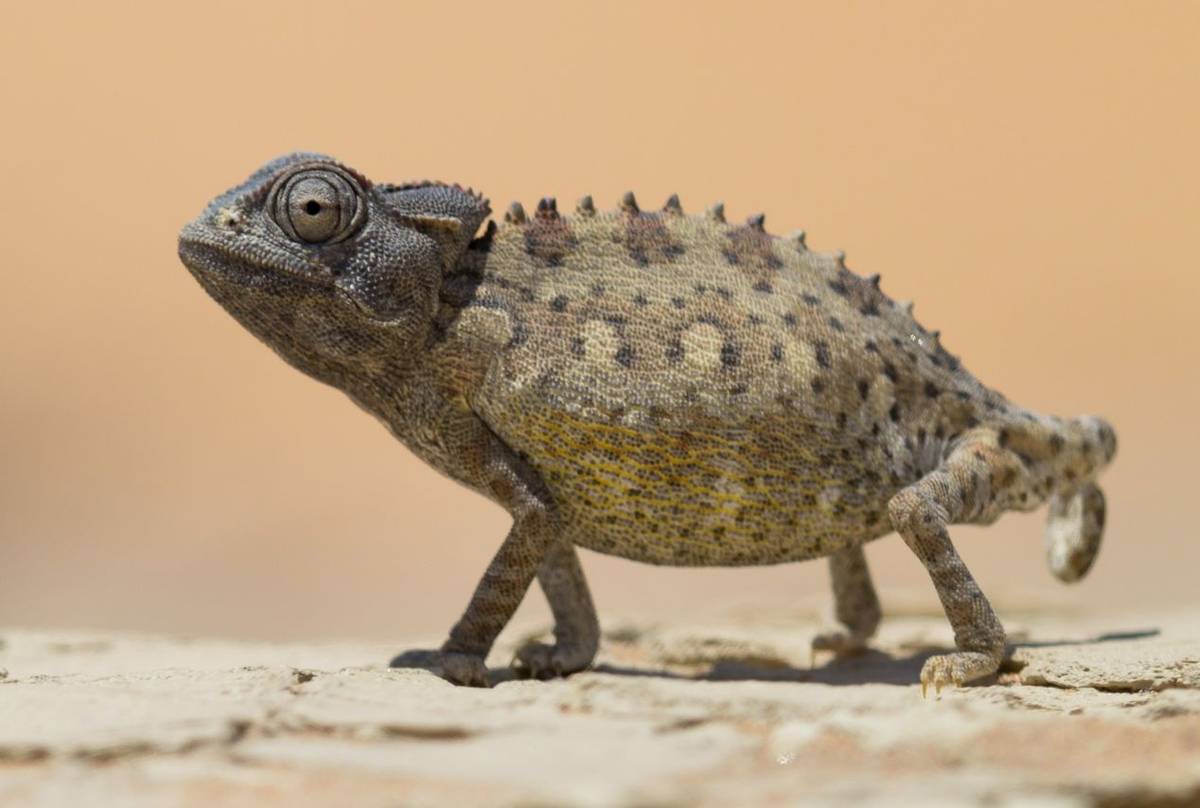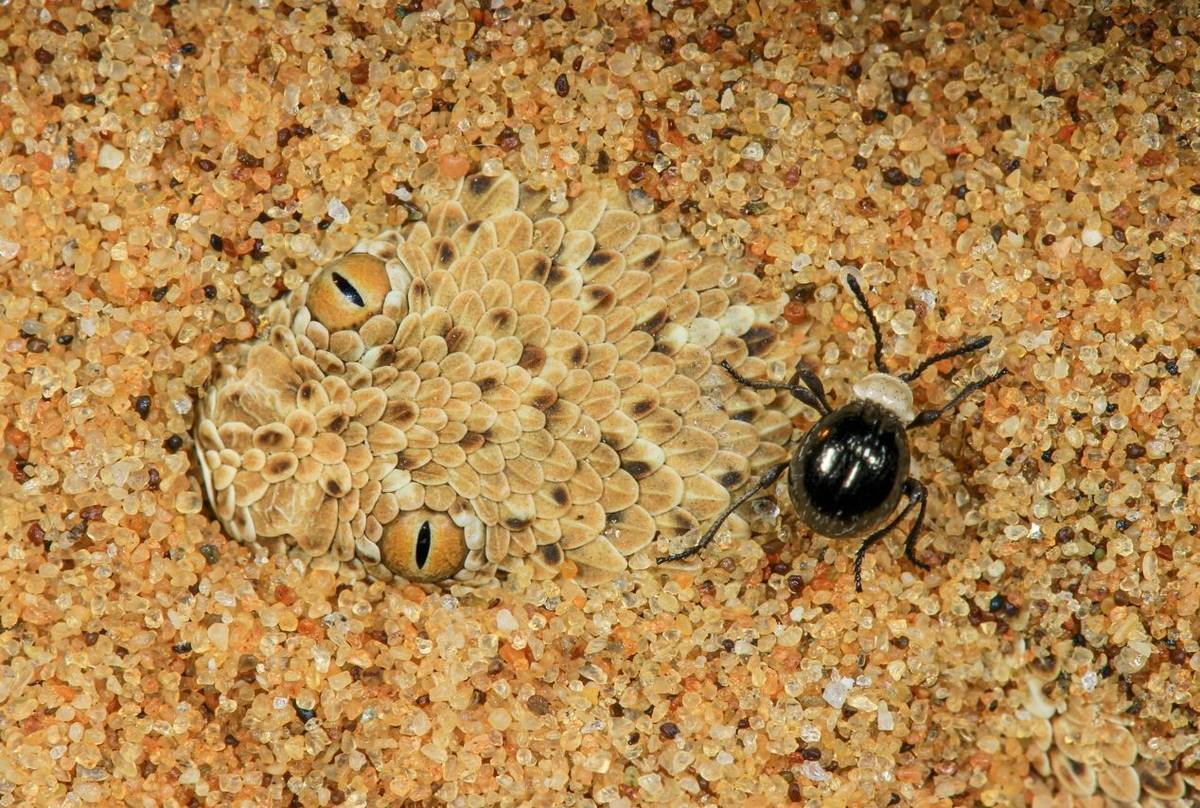 Tour Itinerary and Reports
The Reptiles & Amphibians of Namibia
Tour Code: NAM06
A spectacular 15-day holiday in search of Namibia's reptiles & amphibians, which can be found in some of the planet's most stunning desert scenery.
15 days from
£5,495 (Inc flights)
Land only price from
£4,695
Add this tour to your saved toursRemove from saved toursstar_border star

Add to Saved Tours
Highlights
Tour Itinerary and Reports
Summary
Namibia must be considered one of the finest places in the world to find and photograph reptiles, with over 200 species of reptile (of which almost a quarter are endemic) found in some of the most breath-taking habitats on earth. It is also home to some of the world's most photogenic reptiles, inhabited by such species as Web-footed Gecko, Leopard Tortoise, Namaqua and Flap-necked Chameleons and the stunning adders in the genus Bitis, which are numerous in Namibia.
This special itinerary has been expertly crafted by our Namibia-based guides to encompass the best of Namibian herping. The group size for this holiday is limited to just six participants, and we'll explore this magnificent country using a state-of-the-art custom 4x4 cruiser, with filtered water, wi-fi and air conditioning throughout, as we travel in comfort between beautiful habitats in search of reptiles and amphibians, using hand-chosen hotels and lodges as we go.
Wonderfully iconic and photogenic species such as the Web-footed Gecko, Namaqua Chameleon and Zebra Cobra
Superb but little-known species include Anchieta's Dwarf Python, Koch's Barking Gecko and Wedge-snouted Desert Lizard
Search for the rare and sought-after Desert Mountain Adder
Special amphibians may include Common Rain Frog
Mammals will very likely include African Elephant, Lion, Leopard and Black Rhino
Exciting nocturnal forays could produce Aardvark, Aardwolf, Bat-eared Fox and other nocturnal species.
Travel in comfort with well-equipped hotels and transport throughout
Whether you are new to looking at reptiles and amphibians in their habitats, you are looking to expand your knowledge in another area of natural history or you are an experienced herpetologist – our herpetology holidays are perfect for you.
What's Included?
Flights
Accommodation:

Staying in comfortable hotels and lodges throughout the tour, where all rooms have en-suite facilities, and most have air-conditioning and a swimming pool.

Food:

All meals and accommodation are included in the cost of this holiday, except for any meals required during travel to and from Namibia, and starting with dinner on Day 2 and ending with breakfast on Day 14. Purified water is also included throughout.
Dates & Prices
2023
Departures
Availability
Cost
Tue 10th Jan - Tue 24th Jan
FULL
£5,495
Flights:
Most Naturetrek tours include flight costs ex-UK. If flights are not included, we indicate that here.
Flights are included in the tour cost
Regional Departures:
On certain tours it is possible to depart from a regional airport (rather than London). If a regional departure is possible, we indicate that here.
Regional Departures are available. Call 01962733051
Land only cost:
The "Land Only" cost is the tour price you will pay if you choose to arrange your own flights/transport.
£4,695
Single Room Supplement:
£495
Tour Leader:
Please note that, whilst we assign leaders to particular tours well in advance, we reserve the right to make changes if necessary
Dayne Braine

Dayne is a qualified commercial pilot and, in addition to leading herping tours in Namibia, has led many coastal and desert birding tours throughout the country. Dayne has travelled extensively in southern Africa including Angola, Madagascar, Uganda, Tanzania, Zimbabwe, Malawi, Botswana, and South Africa. He has also successfully led wildlife tours in Angola, Namibia, Madagascar, Tanzania and Uganda. Additionally, he has made personal travels in search of birds to the United States, Australia, and Borneo.
Dayne is a keen herping tour leader and describes his favourite moment in the field as rediscovering the Angolan Adder (Bitis heraldica), which was thought to be extinct since the 1970's. He still holds the only live photographs of this species since his rediscovery of it in 2010. Dayne is an avid photographer and can assist clients on how to get the photographs that they desire.
Why Naturetrek?
At Naturetrek we craft expertly-guided group and tailor-made wildlife holidays and cruises to all seven continents. On one of our holidays, you can be assured that our passionate team will enable you to experience and enjoy the best of the world's wildlife and natural spectacles in as comfortable and rewarding a manner as possible, caring as best we can for the environment in the process. We are proud to provide:
The widest choice of wildlife holidays worldwide
Tours managed and led by naturalists, for naturalists
Outstanding value and exceptional customer service
Furthermore, as a Naturetrek client, our office team are always to on hand to help you – so if you have any queries about your holiday, whether before or after you have booked, we will be delighted to answer them on the phone. Please just give our team a call!