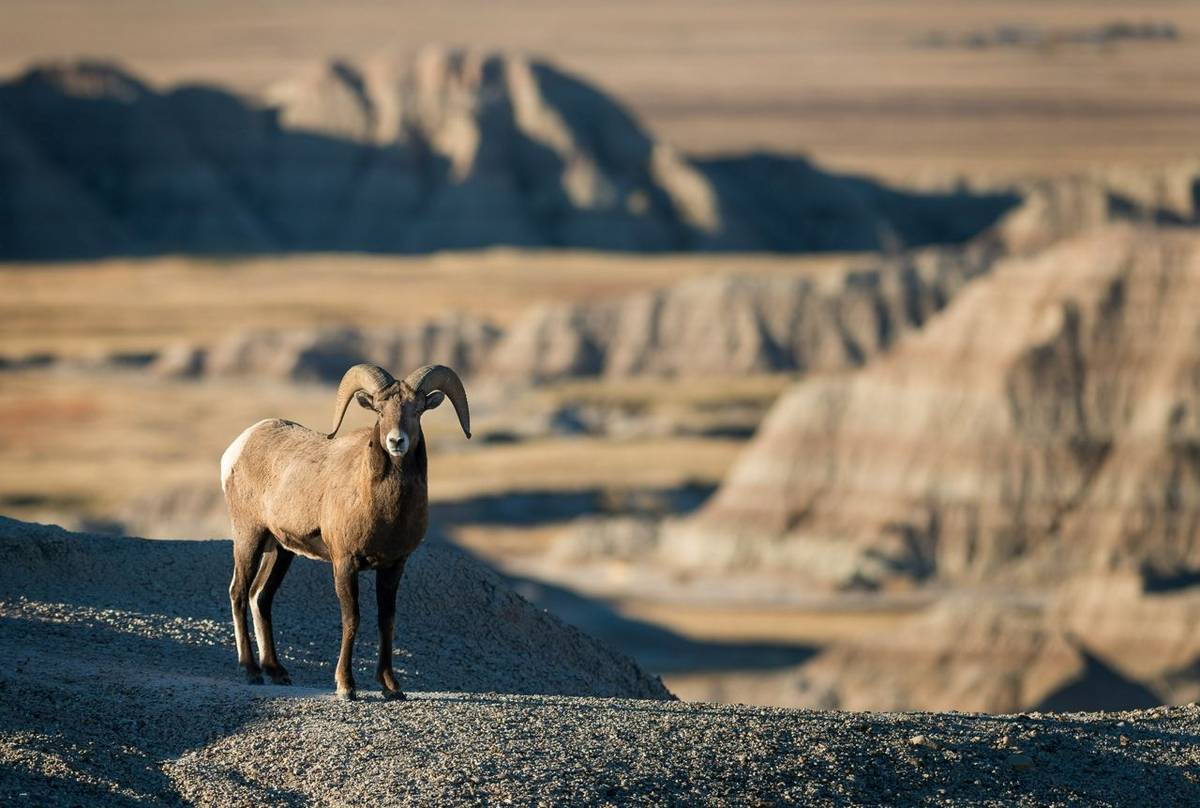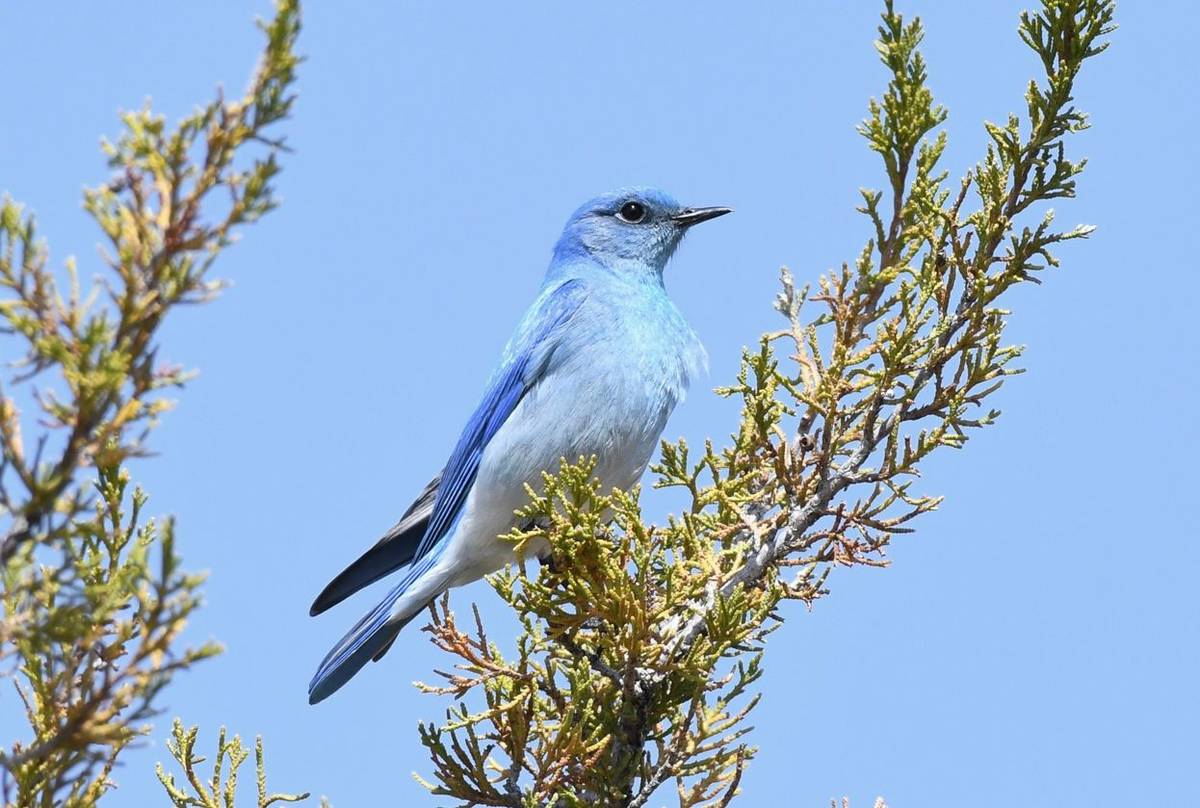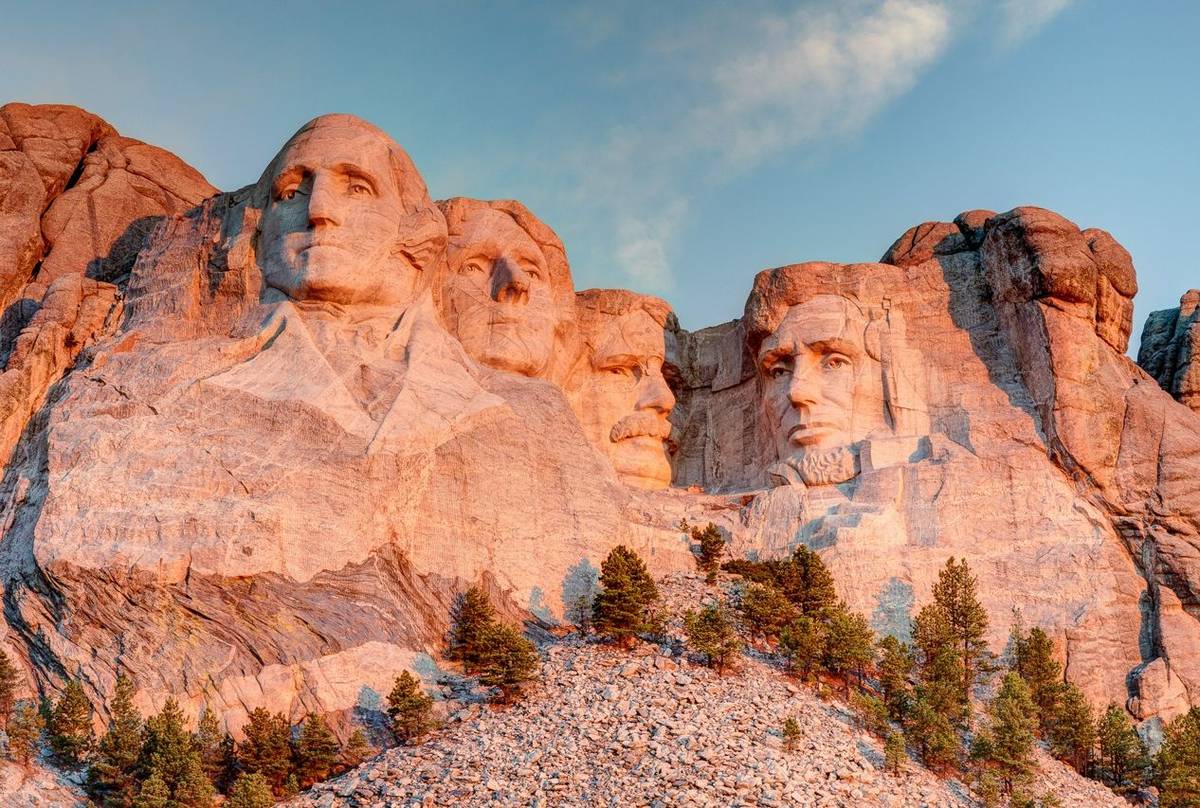 Tour Itinerary and Reports
The Dakotas - Birds & Mammals of the Badlands
Tour Code: USA17
A unique 15-day tour to some of the most remote wildlife refuges in the United States to enjoy exceptional bird and mammal-viewing.
15 days from
£6,895 (Inc flights)
Land only price from
£5,895
Add this tour to your saved toursRemove from saved toursstar_border star

Add to Saved Tours
Highlights
Tour Itinerary and Reports
Summary
Westerns may not be your cup of tea at the movies, but you can't complain about their scenery! This exciting spring tour plunges you deep into the oddly familiar pastel-coloured cliffs and hills of outlandish shapes, as well as whispering prairies as far as the eye can see. There are still herds of Buffalo here, and "towns" of the once abundant Black-tailed Prairie-Dog. Meanwhile, Bighorn Sheep cling to the mountainsides and Prairie Falcons soar overhead. The famous "Prairie Potholes" are wetlands that teem with waterbirds at this time of year, migrating along the Central Flyway, a truly incredible sight.
A tour to the wild "Wild West"
Buzzing in spring with breeding and migrating birds and stunning wildflowers
Explore Badlands National Park for herds of Buffalo and Pronghorn
Visit world-famous Mount Rushmore
Enjoy the sight of remarkably sure-footed Bighorn Sheep and Rocky Mountain Goats at Custer State Park
Venture to the remote top of North Dakota for sensational birding on the "Prairie Potholes", teeming with wildfowl and waders
Grading
Grade B. Most days will have early starts to make the most of the wildlife, before relaxing or driving during the middle of the day, and then enjoying late afternoon jaunts for more wildlife. The tour is comprised mainly of short walks, of easy to moderate level, and we expect to walk to up to around 5 miles in a day. Some of the walks will be at elevation, but on marked trails. Driving time between locations will be on average 1 to 2 hours; one drive will be up to 4 hours with a break at a local wildlife reserve.
The rolling hills and endless prairies of North and South Dakota are steeped in the mystique, legends and history of America's 'Wild West'. Here, stories of Lewis and Clark, Wild Bill Hickok, Calamity Jane and Crazy Horse abound, testament to the region's turbulent and colourful history. It is not just the history that draws people to the Dakotas, however, for the region's wildlife is equally diverse and exciting, especially during the late spring. At this time of year the breeding birds are displaying, migrants are heading north along America's 'Central Flyway', mammals are active and rearing young and the forests, wetlands and prairies are awash with wild flowers.
Our tour begins in Rapid City, South Dakota, from where we journey south to explore Badlands National Park. The landscape here is breathtaking and so is the wildlife! Herds of North American Bison and Pronghorn graze near extensive Black-tailed Prairie-dog towns, whilst birds of the grasslands include Burrowing Owl, Prairie Falcon and Lark Bunting. Moving on, we will stop to admire the iconic sculpture of Mount Rushmore, before continuing to Custer State Park for a 3- night stay, home to Rocky Mountain Bighorn Sheep, Mountain Goat and Yellow-breasted Chat. To the north-west lies Spearfish Canyon Lodge, our base for two nights whilst we explore Spearfish Canyon itself, the hidden jewel of the Black Hills, with its rugged limestone cliffs and beautiful waterfalls. We will also take a trip to an ancient volcanic plug called the Devil's Tower, which rises 265 metres out of the prairie and attracts Lewis's Woodpecker, Pinyon Jay and Swainson's Hawk. For the second half of our tour, we drive into North Dakota. Here we split our time between three nights near Theodore Roosevelt National Park and two nights in the remote north of the state, from where we explore three superb reserves. River Otter and American Beaver inhabit the rivers, Moose stride through the wetlands, and the 'prairie potholes' provide an irresistible stopover for millions of ducks, geese and waders as they travel the length of North America each spring and autumn. Upland Sandpiper, Wilson's Phalarope and Marbled Godwit all remain here to breed and join the resident, but rare, Sharp-tailed Grouse which we hope to see lekking. Finally, we end our tour with a night in the state capital, Bismark, before we begin our journey home.
DETAILED INFORMATION
Outline Itinerary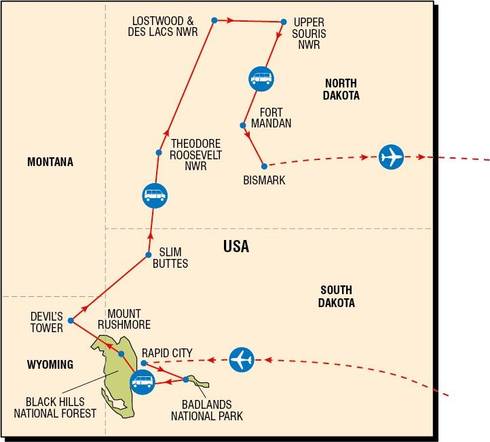 Day 1
Fly Rapid City, South Dakota & overnight
Day 2
South Dakota Badlands
Day 3/5
Custer State Park and the Black Hills
Day 8/10
North Dakota's Prairies and Grasslands
Day 11/12
Prairie Pothole Region
cloud_downloadDownload Full Itinerary
What's Included?
Flights
Accommodation:

We stay in comfortable accommodation throughout; all rooms have en-suite facilities with the exception of our 3-night stay at Logging Camp Ranch where all rooms have shared bathrooms. Some of the inns have swimming pools.

Food:

We have chosen to include breakfasts only on this tour; lunches and dinners will be payable locally. This means you can order according to your appetite each day, rather than taking on three course set menus with American-sized portions for every meal! We suggest budgeting around $15 per day for lunch and $30 per day for dinner; approximately $45 per person per day in total would be sensible. We will enjoy breakfast at our accommodation each morning, and eat dinner either here or a nearby restaurant in the evening. During the day, we will enjoy a mixture of local restaurants and the occasional picnic.
Dates & Prices
2023
Departures
Availability
Cost
Sat 20th May – Sat 3rd Jun
3
£6,895
Flights:
Most Naturetrek tours include flight costs ex-UK. If flights are not included, we indicate that here.
Flights are included in the tour cost
Regional Departures:
On certain tours it is possible to depart from a regional airport (rather than London). If a regional departure is possible, we indicate that here.
Regional Departures are available. Call 01962733051
Land only cost:
The "Land Only" cost is the tour price you will pay if you choose to arrange your own flights/transport.
£5,895
Room sharing options:
If a customer on this departure has already expressed an interest in sharing a room it will be flagged here. We will identify if there are sharing options for male, female or both.
Male sharing available
Single Room Supplement:
£1,350
Tour Leader:
Please note that, whilst we assign leaders to particular tours well in advance, we reserve the right to make changes if necessary
Jane Dixon

Jane was born and raised in Preston, Lancashire, and spent her childhood hiking in the Northern fells and moors with her family.  Guidebooks in rucksacks, all new and interesting creatures were studied and identified.  After graduating from University of Newcastle Upon Tyne, where she met her future husband, Adam Dudley (also a guide for Naturetrek), she has lived and worked in numerous countries, including Germany, United States, and India.  These travels have offered fantastic opportunities for wildlife encounters and further study.  During this time, Jane also developed a passion for wildlife photography, and graduated in 2012 from the New York Institute of Photography.  Jane's wildlife and photography interests include butterflies, mammals, reptiles and amphibians, with a developing interest in odonata and spiders.  Birds also feature highly because of her mum and husband.  Since moving to California over 4 years ago, Jane has been a volunteer fieldtrip leader for the Sequoia Audubon Society, run educational courses for local organisations interested in learning more about local birds, taken part in regular bird counts, spent time butterfly monitoring for the rare and localized Bay Checkerspot, and been a regular contributor to iNaturalist.  Now based in Tucson, Arizona, Jane is a keen traveller and always looking out for the next adventure.
Why Naturetrek?
At Naturetrek we craft expertly-guided group and tailor-made wildlife holidays and cruises to all seven continents. On one of our holidays, you can be assured that our passionate team will enable you to experience and enjoy the best of the world's wildlife and natural spectacles in as comfortable and rewarding a manner as possible, caring as best we can for the environment in the process. We are proud to provide:
The widest choice of wildlife holidays worldwide
Tours managed and led by naturalists, for naturalists
Outstanding value and exceptional customer service
Furthermore, as a Naturetrek client, our office team are always to on hand to help you – so if you have any queries about your holiday, whether before or after you have booked, we will be delighted to answer them on the phone. Please just give our team a call!