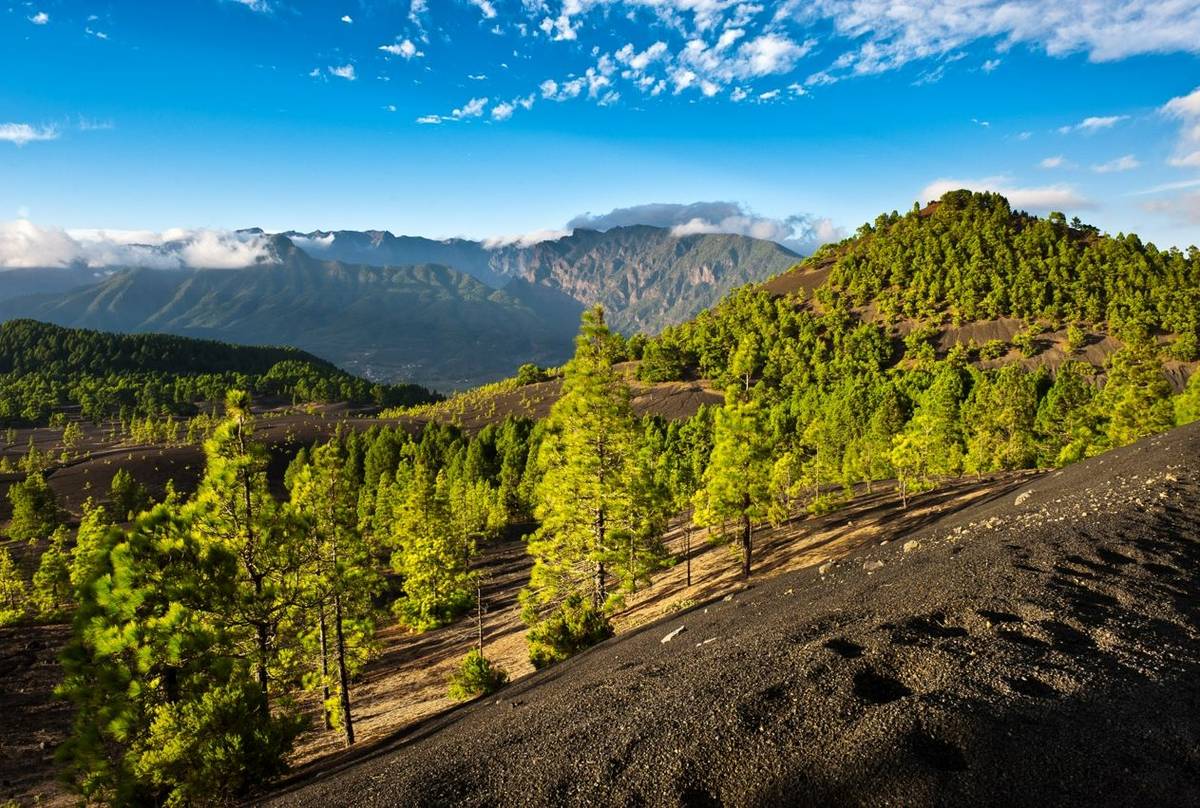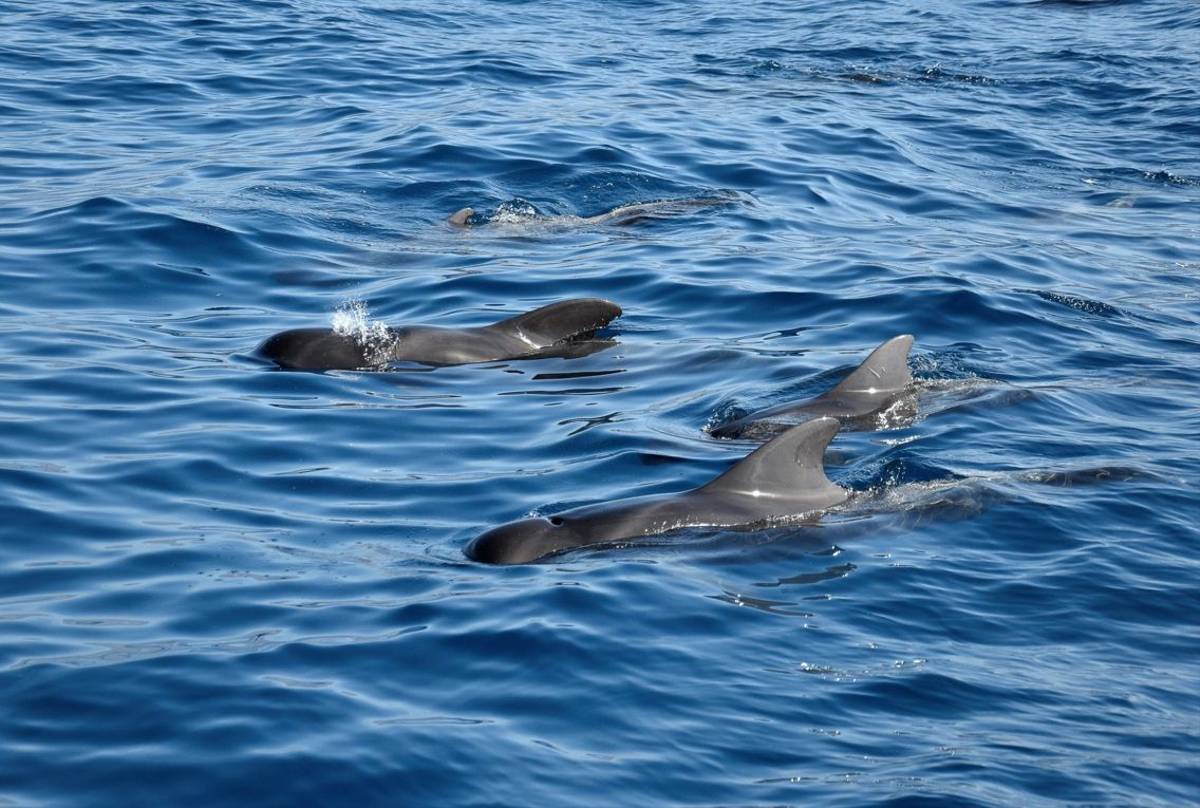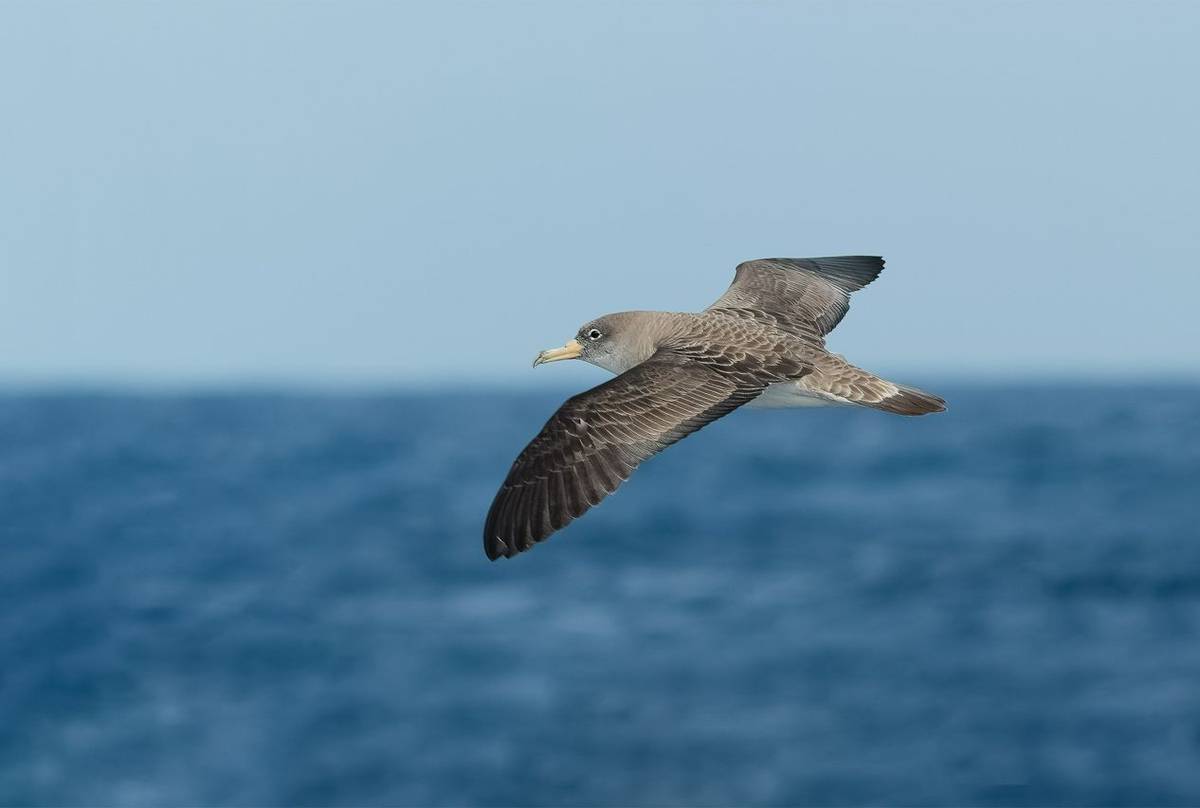 Tour Itinerary and Reports
The Canaries - La Palma in Spring
Tour Code: ESP54
An 8-day holiday focusing on the botany, birds, whales and dolphins of the island of La Palma.
8 days from
£1,595 (Inc flights)
Land only price from
£1,445
Add this tour to your saved toursRemove from saved toursstar_border star

Add to Saved Tours
Highlights
Tour Itinerary and Reports
Summary
Lying in the west of the Canary Islands archipelago, La Palma is a quiet and scenic island that enjoys a mild, moist climate, perfect for a retreat from the endless northern winter. Its delights lie in a soothing combination of spectacular landscapes – including a towering volcano, lava flows, forests and pounding ocean – and an eclectic parade of exciting animals and plants found only in this part of the world. The highlights range from the pigeon double act (Laurel Pigeon and Bolle's Pigeon) to the remarkable endemic flora, found everywhere from remote mountainsides to the scrub next to the hotel. Equally, the surrounding ocean is superb for sea mammals and seabirds alike.
A general natural history tour of the island, encompassing birds, plants and marine mammals among much else
Peaceful island in west of Canary Islands archipelago, not to be confused with the islands' capital city, Las Palmas (on Gran Canaria)
Three boat trips looking for cetaceans such as dolphins, Short-finned Pilot Whales and even Blainville's Beaked Whale
Trip to the famed "Laurisilva" highland forest to look for Laurel Pigeon and Bolle's Pigeon
Endemic plants abundant at your feet, including Canary Tamarisk and Canary Samphire
Common local endemic birds such as Atlantic Canary, Berthelot's Pipit and Canary Island Chiffchaff
Superb scenery with volcanoes, extensive forests and ocean
Following on from our successful September holiday to the island of La Palma, in the Canaries, we are delighted to offer a new tour to brighten those late-winter days. A UNESCO World Biosphere Reserve, La Palma's incredible landscapes, imposing volcanoes, extensive forests and star-filled night skies more than justify its reputation as 'La Isla Bonita' – the Beautiful Island. Due to their isolation, islands often have a fascinating ecology and La Palma is no exception, supporting many Canary Island endemic species and subspecies of birds, plants and butterflies, some unique to La Palma itself! On this 8-day holiday we will seek to enjoy all aspects of La Isla Bonita's natural heritage.
Our holiday will begin with a direct flight to Santa Cruz de La Palma and a short transfer to our hotel in Los Cancajos, on the island's sunny south-east coast. The scrubby coastal vegetation near the hotel, with its Canary Island Sorrel, Canary Island Samphire and Canary Tamarisk, are likely to hold Atlantic Canary, Canary Island Chiffchaff and West Canaries Lizard, as well as Canary Blue and Monarch butterflies. Out to sea, we may see Cory's Shearwaters or a passing pod of Bottlenose Dolphins. Indeed, the deep waters off La Palma are excellent for cetaceans and we will take three boat trips, hopefully seeing several species of dolphin and Short-finned Pilot Whale, as well as Blainville's Beaked Whale and others. On land, we will explore the semidesert, lava flows, scrubby fields, Canary Island Pine forests, and 'Laurisilva', the rare and fragile laurel forest where strange plants such as the enormous Chain Fern abound. This unique habitat is home to both Laurel and Bolle's Pigeon, as well as the La Palma subspecies of Blue Tit and Common Chaffinch. Rising above the cloud layer, the road along the north side of the Caldera de Taburiente gives stunning views and is home to Berthelot's Pipit and the local subspecies of Red-billed Chough, as well as a distinct flora and several astronomical observatories. This less-visited island truly offers something for everyone!
DETAILED INFORMATION
Outline Itinerary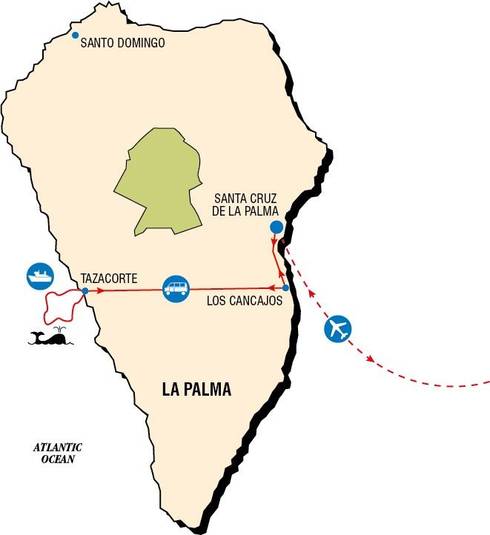 Day 1
Fly Santa Cruz, La Palma
Day 2/7
Wildlife/botany excursions and whalewatching tours from Los Cancajos
cloud_downloadDownload Full Itinerary
Dates & Prices
2022
Departures
Availability
Cost
Thu 17th Mar - Thu 24th Mar
SPACES
£1,595
Flights:
Most Naturetrek tours include flight costs ex-UK. If flights are not included, we indicate that here.
Flights are included in the tour cost
Regional Departures:
On certain tours it is possible to depart from a regional airport (rather than London). If a regional departure is possible, we indicate that here.
Regional Departures are available. Call 01962733051
Land only cost:
The "Land Only" cost is the tour price you will pay if you choose to arrange your own flights/transport.
£1,445
Single Room Supplement:
£185
Tour Leader:
Please note that, whilst we assign leaders to particular tours well in advance, we reserve the right to make changes if necessary
Jessica Turner

Jessica claims she started her lifelong love of plants through having a field guide as a favourite picture book at an early age! She went on to study Botany at Cambridge University, specialising in ecology and pollen analysis, and has been involved in a variety of botanical survey projects for the National Trust and a local Wildlife Trust. Jessica is based in Oxford where she now works as a hospital chaplain. However, plants remain a passion, together with birds, butterflies and other aspects of natural history. She loves sharing her enthusiasms with others, and has travelled with Naturetrek over a number of years, first as a client and now a leader.
Why Naturetrek?
At Naturetrek we craft expertly-guided group and tailor-made wildlife holidays and cruises to all seven continents. On one of our holidays, you can be assured that our passionate team will enable you to experience and enjoy the best of the world's wildlife and natural spectacles in as comfortable and rewarding a manner as possible, caring as best we can for the environment in the process. We are proud to provide:
The widest choice of wildlife holidays worldwide
Tours managed and led by naturalists, for naturalists
Outstanding value and exceptional customer service
Furthermore, as a Naturetrek client, our office team are always to on hand to help you – so if you have any queries about your holiday, whether before or after you have booked, we will be delighted to answer them on the phone. Please just give our team a call!