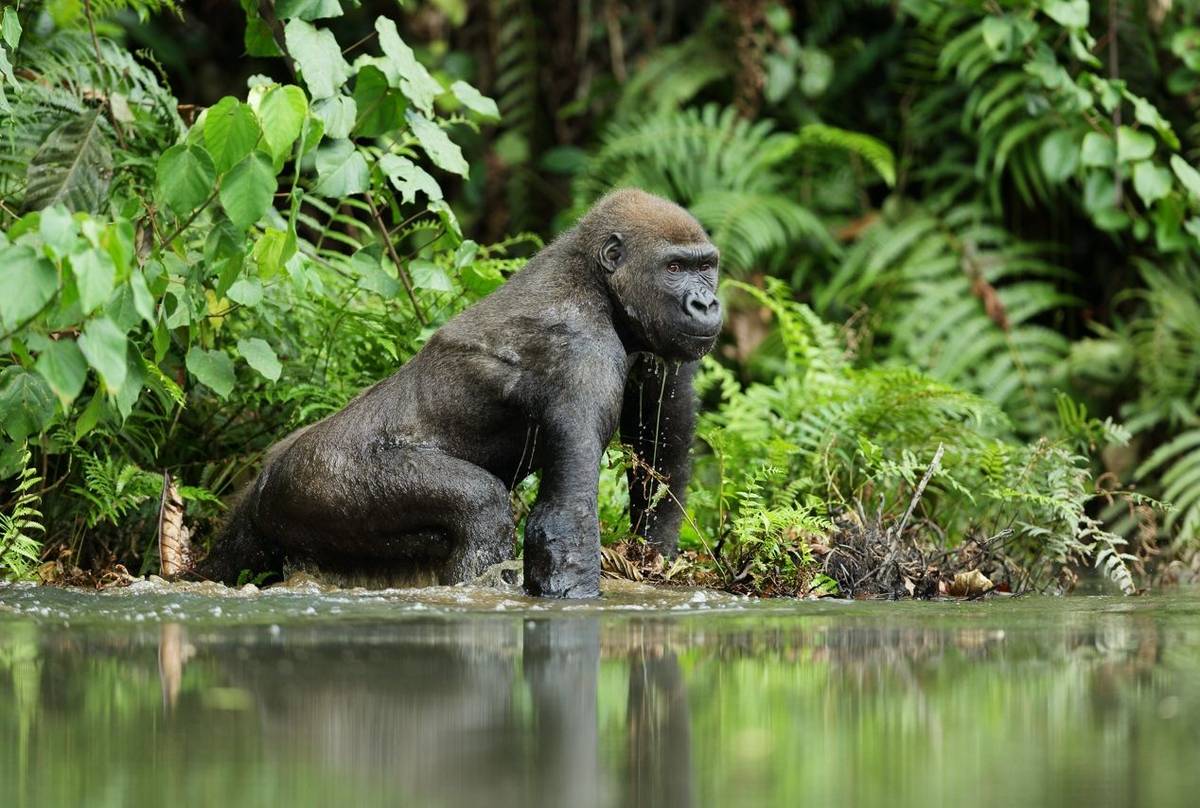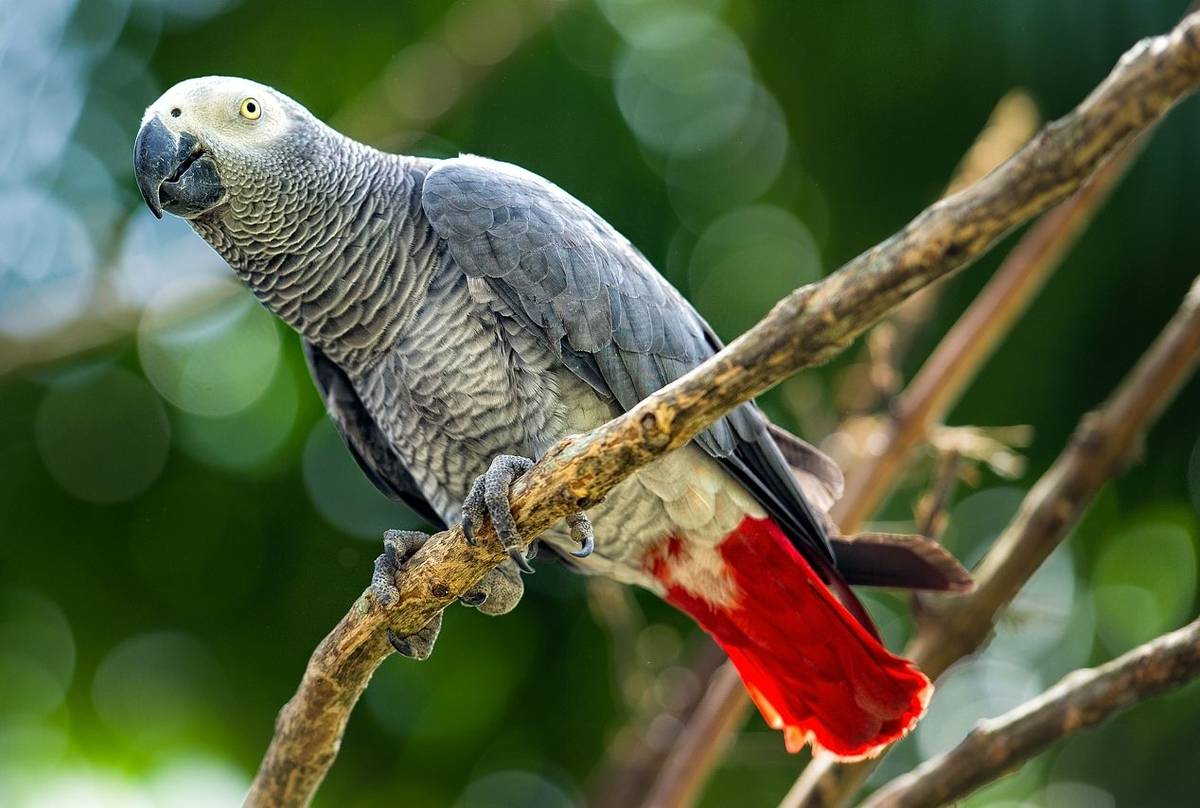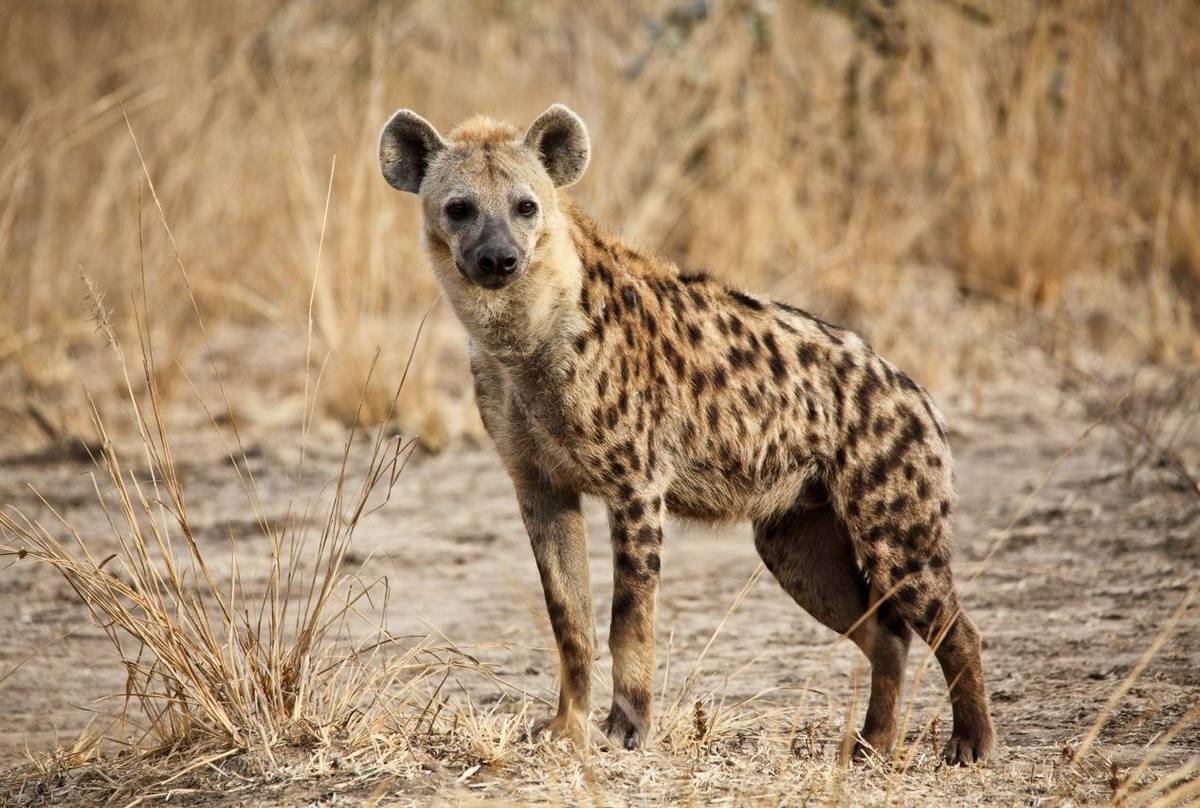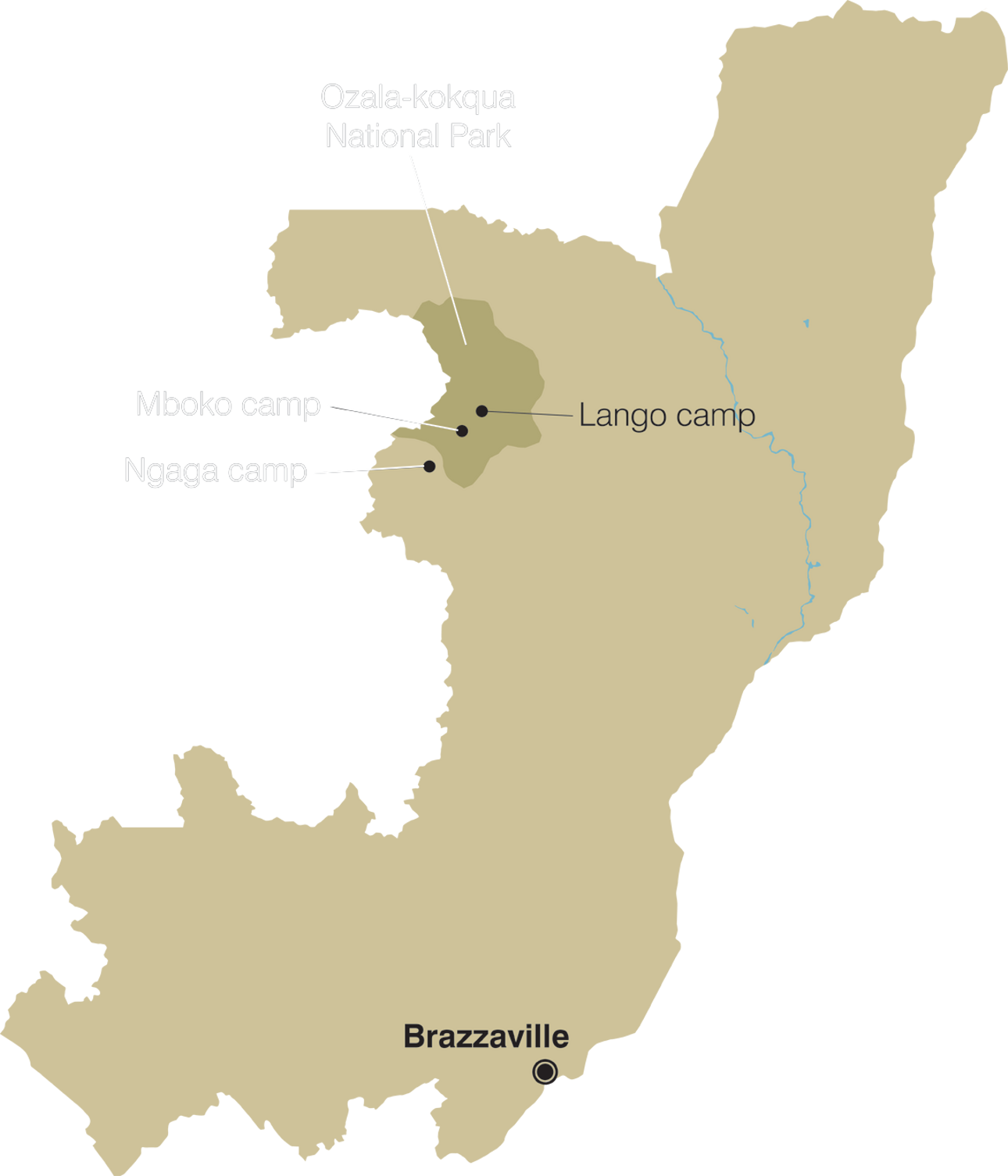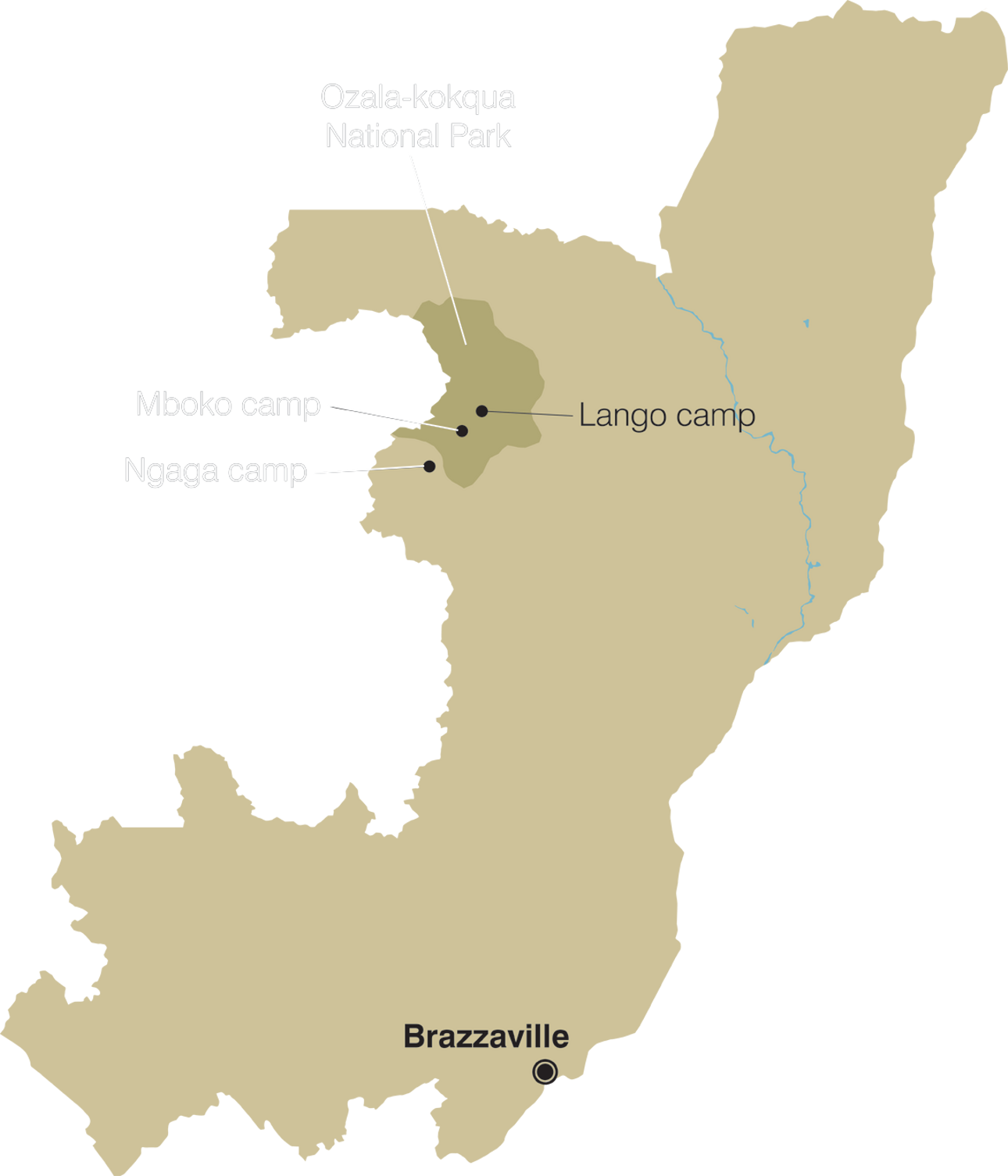 Tailormade The Congo
Tailormade
|
Tour Code: TCNG
The Congo, Republic of Congo or Congo-Brazzaville as it is otherwise known, is a beautiful and peaceful former French colony, not to be confused with its much larger volatile neighbour. The country comprises the world's second largest expanse of tropical rainforest, second only to the Amazon, and offers those that venture here the wildlife holiday of a lifetime!
When to Visit
| | | | | | | | | | | | |
| --- | --- | --- | --- | --- | --- | --- | --- | --- | --- | --- | --- |
| J | F | M | A | M | J | J | A | S | O | N | D |
| YY | YY | Y |  - | -  | YY | YY | YY | Y | Y | Y | YY |
SAMPLE HOLIDAY: Incredible Congo
14 days from £12,595 (inc flights)
This 14-day itinerary stays at Ngaga, Mboko and Lango Camps and explores the best of Odzala-Kokoua National Park.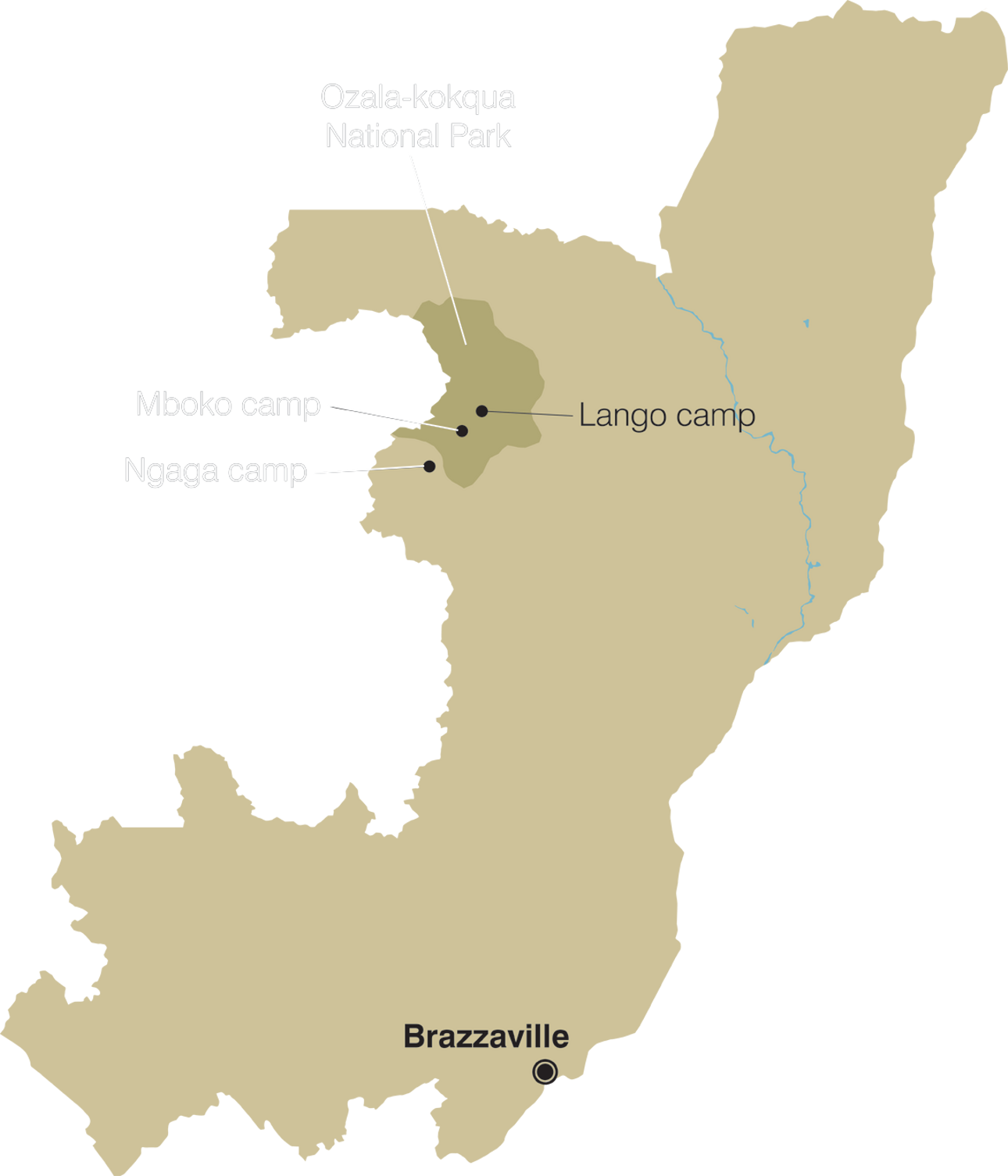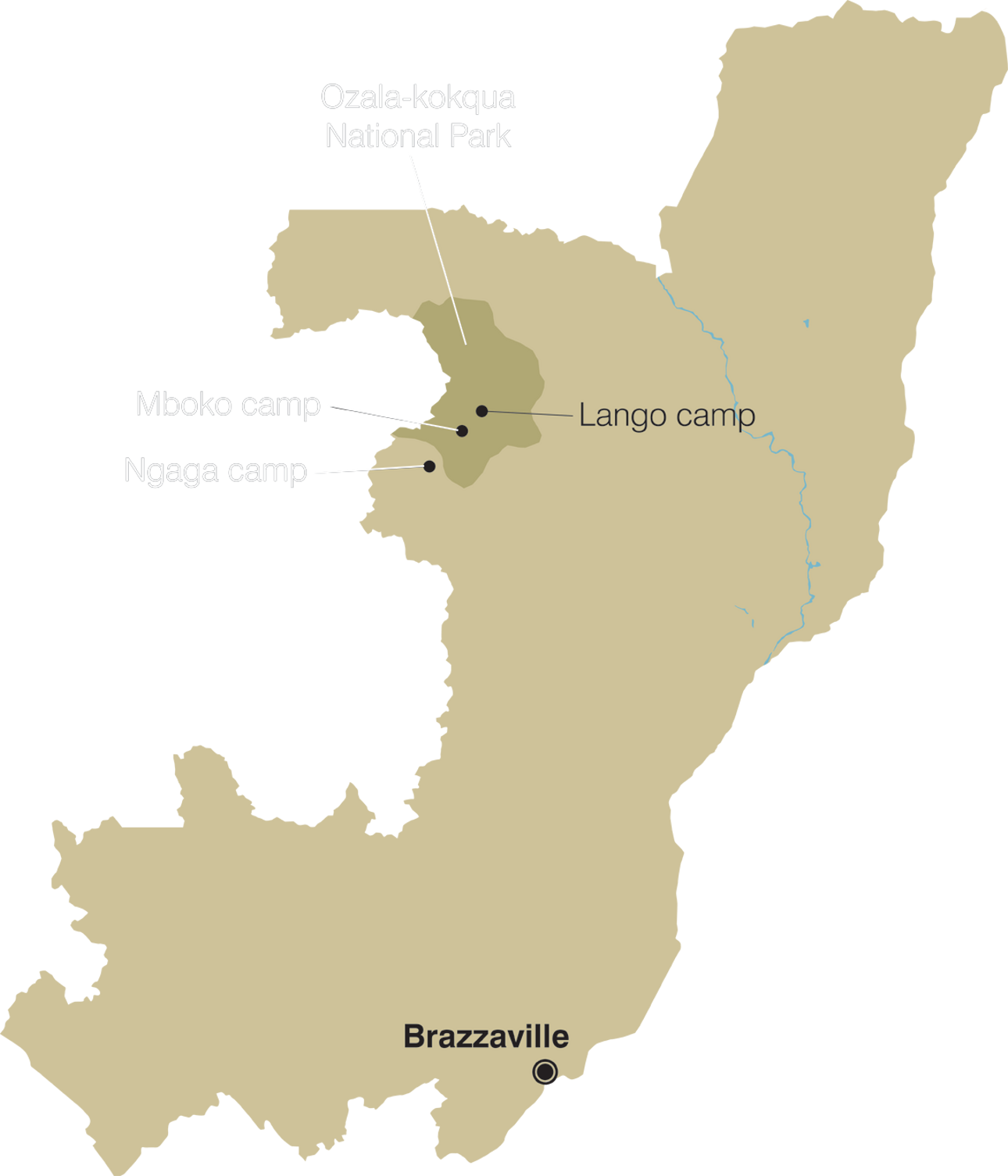 Summary
The Congo is largely blanketed by equatorial forest, which stretches from the Massif de Chaillu and Mayombe forests in the south, to the enormous tracts of primary forest that lie in the very heart of the Congo Basin in the north. Tourism is still in its infancy here and it is only now that we are beginning to learn much more about the wild parts of this magnificent region, and understand it for what it truly is – a rich and exceptionally biodiverse ecosystem with a wealth of natural treasures, among them Chimpanzee, (African) Forest Elephant and a plethora of birds. Not to mention the true star of a visit to the Congo, the Western Lowland Gorilla, whose population here is one of the densest in Africa. Two groups were habituated by primatologist Dr Magda Bermejo over 17 years ago, and tracking these endearing great apes is the undisputed highlight of any holiday here.
Our Destinations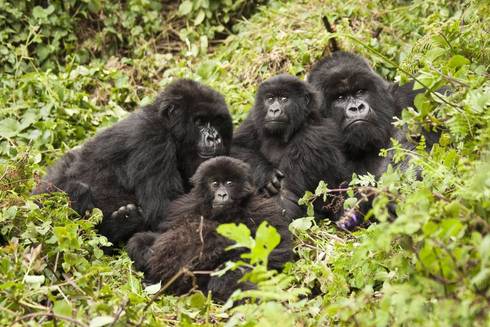 Odzala-Kokoua National Park, one of the last remaining true wilderness regions of Africa, is only a short flight from Brazzaville, the Congo's capital. This vast expanse of tropical rainforest and grassland savannah forms part of the Congo Basin and supports an incredible diversity of wildlife. To date, 114 mammal species have been recorded in the park, along with 430 species of bird. The southern reaches of the park consist of a savannah-forest mosaic with a number of 'bais' (forest clearings rich in salts, minerals and nutritious water-loving grasses and sedges). These are magical places that offer a rare glimpse into the lives of forest-dwelling animals that are otherwise almost impossible to see. Within these forests, too, are two habituated groups of Western Lowland Gorilla. It is this southern area that is the most accessible, and where three excellent luxury camps are located, each one acting as a base from which to search for the forest's remarkable wildlife.
Accommodation
Mboko Camp
Mboko is the largest of our recommended camps in the Congo, and also the newest. With 12 cabins nestled in an area of lush meadow-like savannah bordering the tropical rainforest, the camp is frequented by Forest Buffalo, Forest Elephant and Spotted Hyena. Birding too is exceptional and special sightings may include Plumed Guinea-fowl, Hartlaub's Duck, Cassin's Malimbre, Bare-cheeked Trogon, Black Bee-eater, Blue-throated Roller, Spotbreasted Ibis, Forbes Plover, Chocolate-backed Kingfisher, Hairy-breasted Barbet, Spotted Greenbul, Fire-crested Alethe and Buff-throated Apalis. When not exploring this rich, swampy habitat by boat, visitors can explore on foot, often wading through the bai itself to access the most productive areas of the park's forest-savannah mosaic habitat.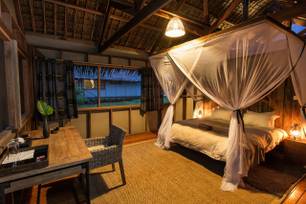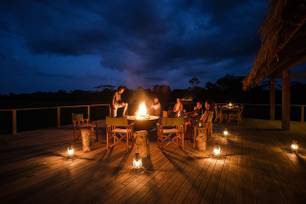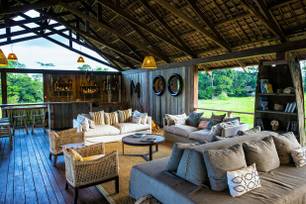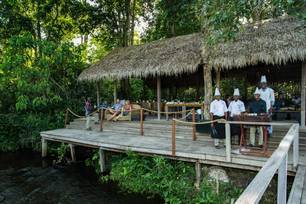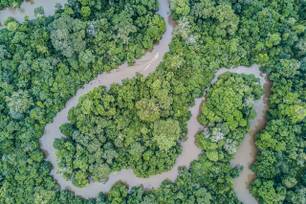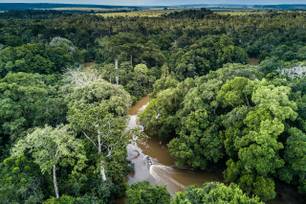 Lango Camp
Lango Camp is a satellite camp from Mboko, and is cleverly concealed within the dense gallery forest overlooking the Lango Bai. It has just six thatched guest rooms, each with twin beds, mosquito netting, fans and an en suite shower room. The entire camp is elevated several metres above the ground with walkways connecting the guest rooms, lounge, bar, dining area and stardeck. Activities on offer here include game drives, bird walks, or a pirogue (traditional boat) excursion making use of the permanent rivers that penetrate deep into the forest. Guereza Colobus monkeys are frequently seen in the trees above the camp, and Grey-cheeked Mangabey and Putty-nosed Monkey are often sighted in the nearby forest. There are also several Chimpanzee families in the vicinity which are frequently heard, but are harder to sight. The Lango Bai is regularly visited in the daytime by Forest Elephant, Forest Buffalo, Spotted Hyena, Harnessed Bushbuck and Western Sitatunga, while night-drives may reveal more elusive species such as Leopard, Red River Hog and the rare Bongo. At night the camp is sometimes visited by Aardvark, Golden Cat, Palm Civet and Pangolin.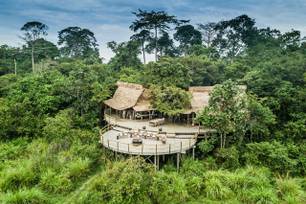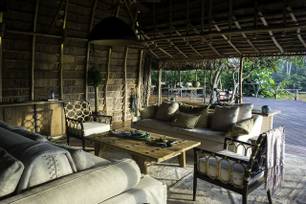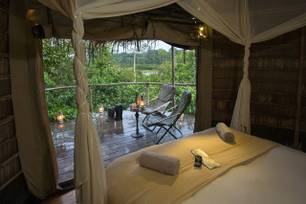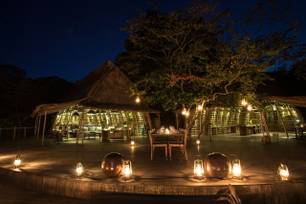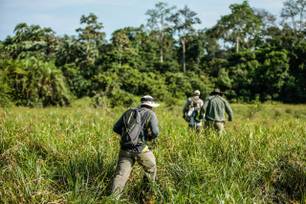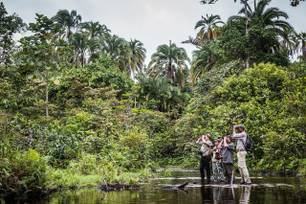 Ngaga Camp
Located just outside the south-western boundary of the Odzala-Kokoua National Park, Ngaga Camp nestles beside a forested glade in the heart of pristine primary rainforest. The entire camp, including its six luxurious guest rooms, is built on raised decking that stands above the Ngaga stream, affording views of the surrounding canopy. The focus of a stay at Ngaga Camp is the enigmatic Western Lowland Gorilla. The territories of two habituated Gorilla groups encompass the camp and, with the help of an expert guide, it is possible to track these magnificent mammals on foot and observe them at close quarters. The forest birding at Ngaga is also first-rate and guests might hope for sightings of the huge Black-casqued Wattled Hornbill, Great Blue Turaco, Black-collared Lovebird, Chestnut Wattle-eye and even such rarities as Congo Serpent-eagle and Vermiculated Fishing-owl. Ngaga also has a much lower density of Forest Elephants and Forest Buffaloes than Lango and Mboko, so after dark it is possible to safely venture out on foot in search of the many nocturnal forest residents. Nocturnal primates are well represented here, and along with the more familiar Galagos (or Bushbabies), there is the possibility of sighting the bizarre Potto or Angwantibo – two slow-moving prosimians.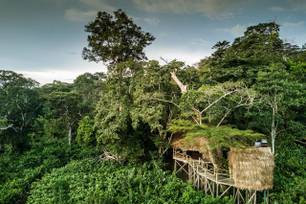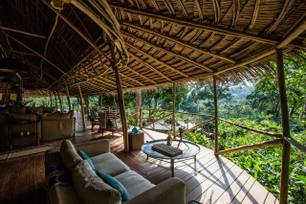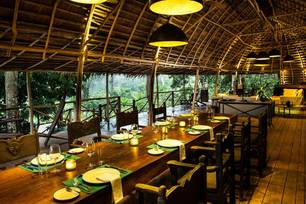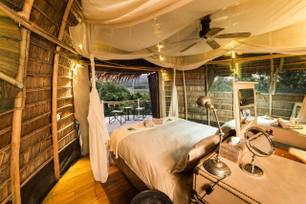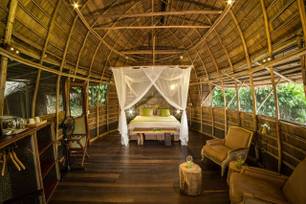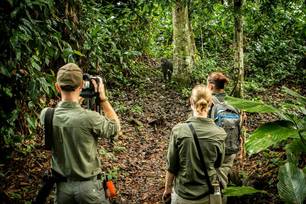 Sample Itineraries
This 14-day itinerary stays at Ngaga, Mboko and Lango Camps and explores the best of Odzala-Kokoua National Park.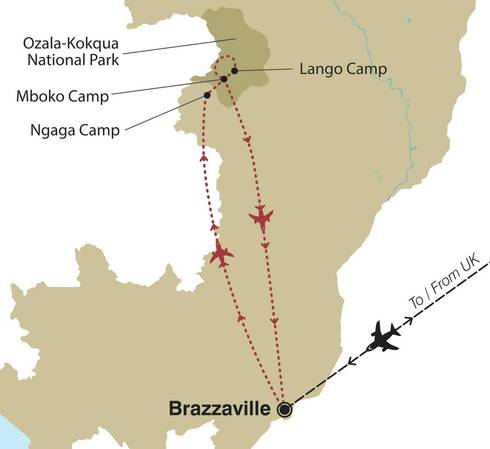 Day 13
Depart Brazzaville
SAMPLE ITINERARY
COST (PER ADULT)
Incredible Congo
from £12,595 (inc flights)
Enquire Now
The Essentials
Wildlife Guides: Good local naturalist guides and trackers are available at all of our selected wildlife camps, where you will join other guests in small groups as you explore the surrounding forests and bais.
When to Visit: Due to its position on the equator, the temperature in the Congo remains fairly consistent year-round. Its seasons can be loosely divided into two green seasons with more rainfall, and two drier seasons when rainfall is much reduced but downpours can still occur at any time. The green season is usually the best for photography, as rainfall clears the air and reduces haze. Elephants also visit bais more regularly during the green season, but Gorillas tend to move longer distances each day due to a scarcity of ripe fruits.  

| | | | | | | | | | | | |
| --- | --- | --- | --- | --- | --- | --- | --- | --- | --- | --- | --- |
| J | F | M | A | M | J | J | A | S | O | N | D |
| YY | YY | Y |  - | -  | YY | YY | YY | Y | Y | Y | YY |

Getting Around: A short charter flight is required to access the Odzala-Kokoua National Park from Brazzaville, with land transfers to the camps provided on landing. The drives between camps offer great views of the forest and should also produce good wildlife sightings.
Why Naturetrek Tailormade?
'A Naturetrek Tailormade holiday allows you, with the benefit of our wildlife travel expertise and destination experience, to enjoy the perfect private wildlife holiday – one that truly matches your requirements, expectations and ambitions. We will ensure the most competitive prices, superb naturalist guides and seamless ground services.
Some of the benefits of Naturetrek Tailormade travel include:
• A bespoke itinerary which is crafted by experts and designed specifically for you
• Private guiding by the very best local naturalists 
• Travel with people you know, at your own pace
• Incorporate as much culture, history or relaxation time as you wish
• Choose dates to suit you
• Select your preferred style of accommodation
• Travel with families and children of any age
Furthermore, our Tailormade team are always on hand to help and guide you along the way, with friendly advice, first-hand knowledge and inside information specific to your destination of choice. So if you have any queries about your holiday, we will be delighted to answer them. Please just give us a call!'