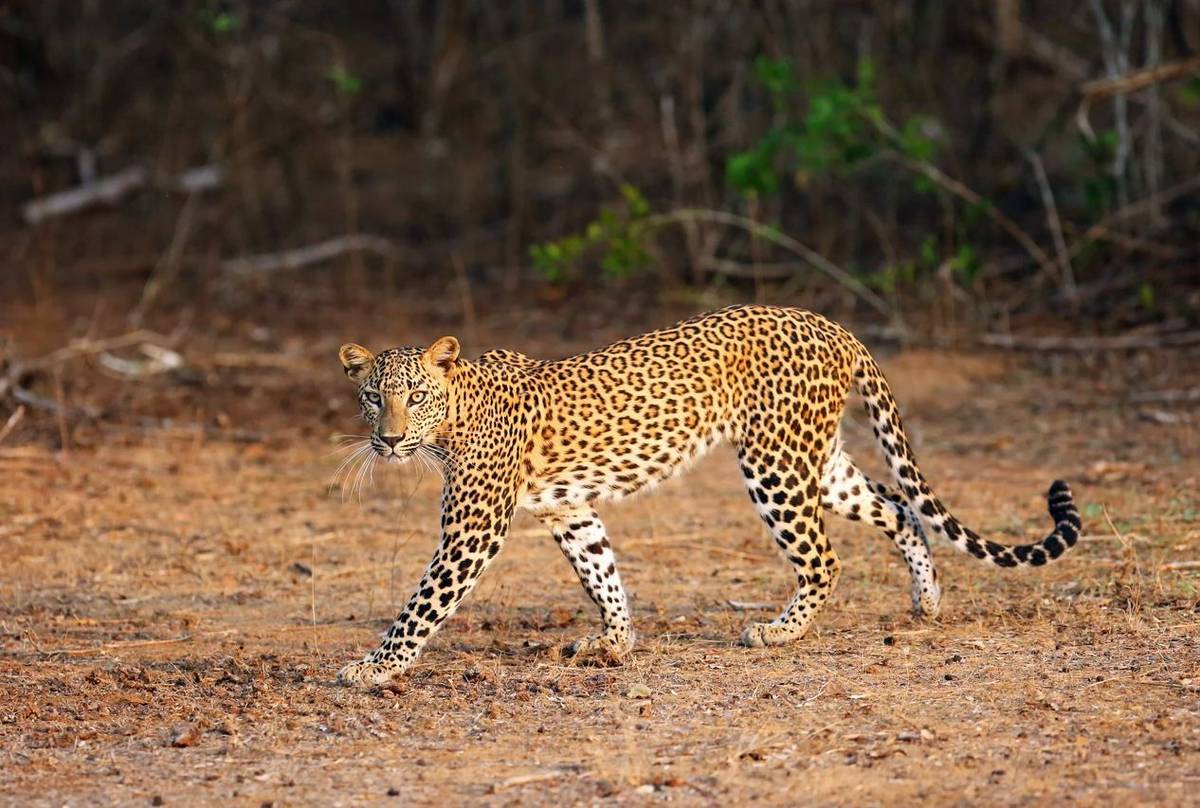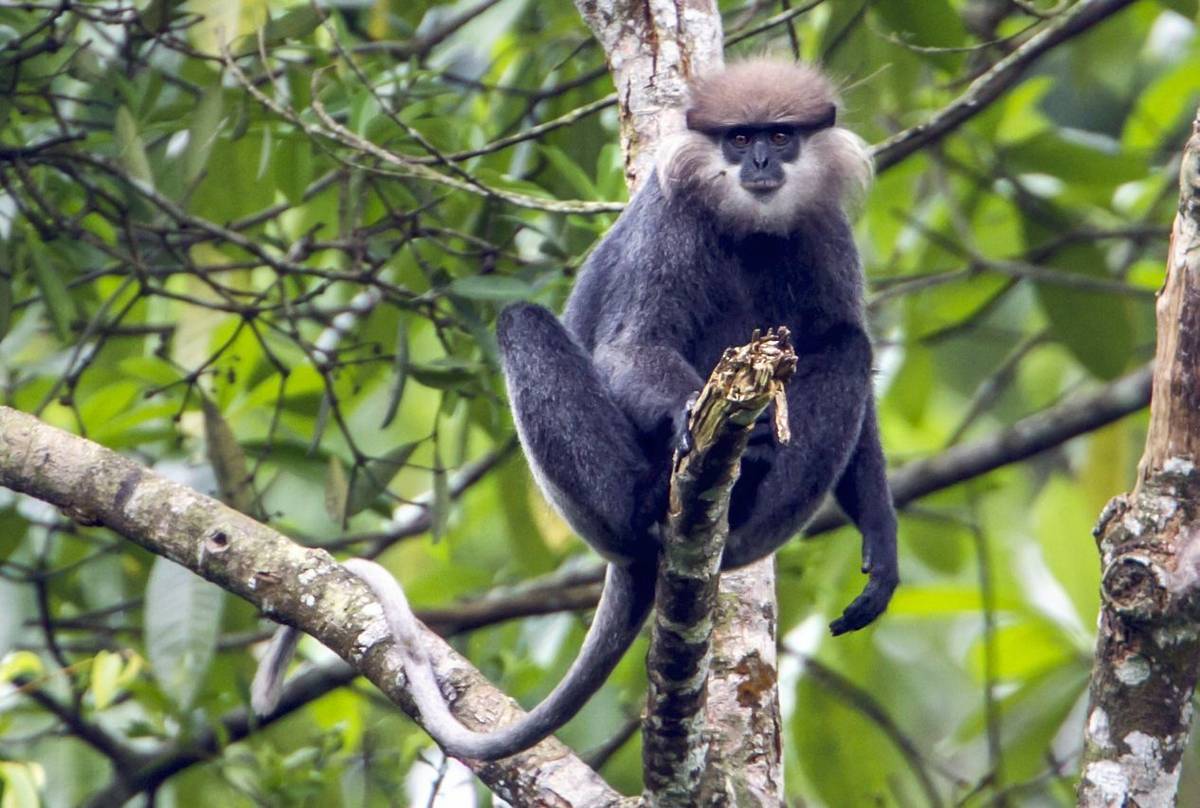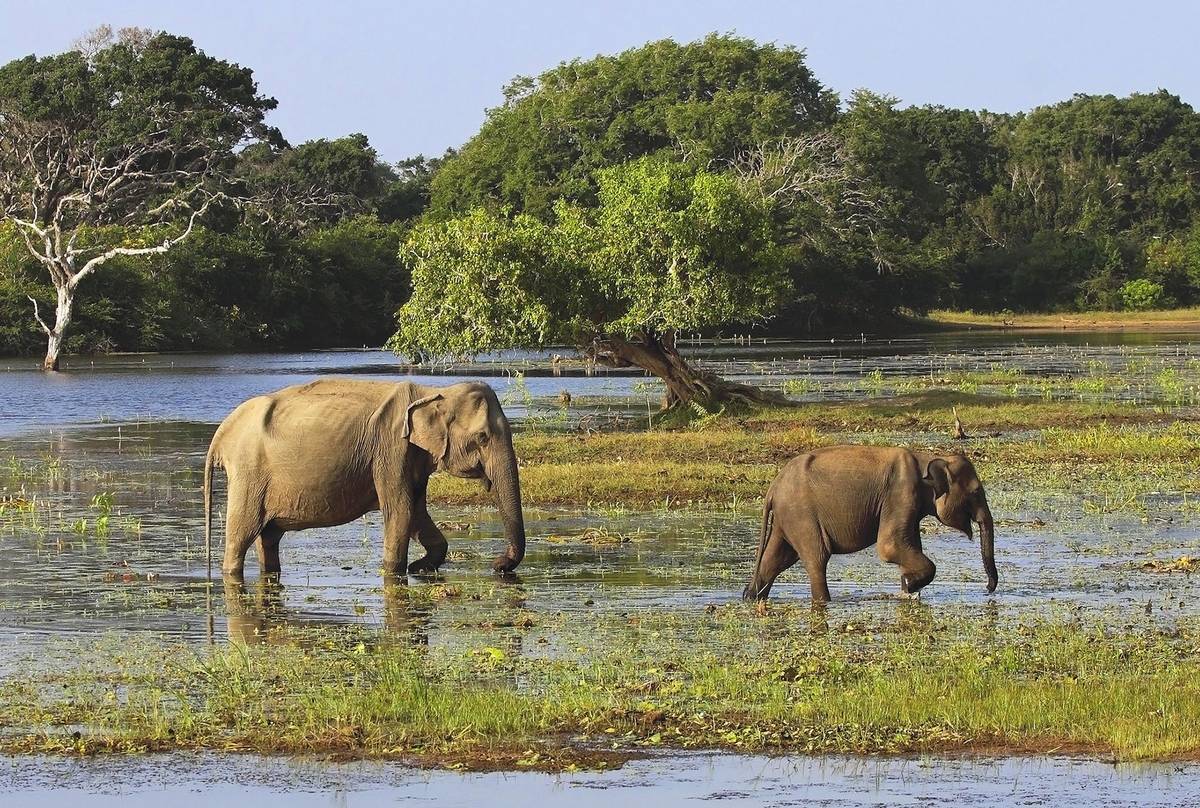 Sri Lanka's Mammals
Tour Code: LKA09
This 14-day tour specifically goes in search of Sri Lanka's mammals - some endemic, and many nocturnal or elusive. In particular, we will enjoy the 'Elephant Gathering' at Minneriya, probably the largest Asian Elephant gathering in the world. An optional 3-day extension to Sinharaja Forest for avian endemics is also available.
14 days from
£3,295 (Inc flights)
Land only price from
£2,795
Add this tour to your saved toursRemove from saved toursstar_border star

Add to Saved Tours
Highlights
Summary
Although a relatively small country, Sri Lanka boasts a remarkably diverse flora and fauna with many species unique to the island. This holiday will focus primarily on the resident mammals but during visits to a range of picturesque locations will additionally  guarantee participants over 100 species of birds and examples of the country's colourful past  at historic sites such as Sigiriya, Polonnaruwa and Kandy.
We will be hoping to emulate the success of previous Naturetrek tours by finding over 20 species of mammal with the likelihood of enhancing the total during night safaris at some locations. Among the species that present little difficulty in seeing will be  Indian Elephant, Sambar, Spotted Deer, Indian Flying Fox, Toque Macaque and Purple-faced Leaf Monkey  whilst we can also be reasonably confident in finding Leopard, Grey Slender Loris, Giant Flying Squirrel and Sloth Bear. The inclusion of night drives raises the possibility of locating some of the island's rare nocturnal mammals such as Rusty-spotted, Fishing and Jungle Cats or even the endangered Pangolin.
The tour itinerary explores forests and parkland surrounding the famous Lion Rock at Sigiriya, then visits the ancient city of Kandy and scenic uplands of Horton Plains before heading to the south coast for the splendours awaiting in Yala National Park. An optional post-tour extension may also be made to Sinharaja, the largest and most important lowland forest in Sri Lanka.
Over 20 species of mammal including Indian Elephant and Leopard
Endemics such as Toque Macaque & Purple-faced Leaf Monkey
Night drives offering possibilities of seeing such species as Grey Slender Loris, Fishing and Rusty-Spotted Cats
Wonderful contrasts of scenery from verdant forests to Hill Country peaks
Archaeological sites at Sigiriya, Polonnaruwa and Kandy
Over 100 bird species including endemics
Colourful butterflies and flora
Tour extension to endemic-rich Sinharaja Forest 
Grading
A/B. This is a wildlife adventure that includes walks of a moderate length (some at night), vehicular safaris and spot-lighting night drives.

The delightful tropical island of Sri Lanka is renowned as a natural history destination par excellence. Many thousands of years of isolation have helped shape a unique fauna and flora which displays an extraordinary level of endemism despite the island's proximity to the Indian mainland. Naturetrek has enjoyed many years of association with this gem of an island and our programme includes tours which focus on birdlife, whale-watching and botany, but this new holiday will be devoted to Sri Lanka's special mammals. These include the largest concentrations of Asian Elephants in the world, endemic primates, deer, Leopard and many other fascinating species.

In searching for them our travels will take us into many of Sri Lanka's top wildlife habitats, from atmospheric mist-clad highland forests to magnificent game reserves where Asian Elephants, Water Buffalo and deer graze the margins of numerous lakes under the baleful gazes of giant Mugger Crocodiles awaiting their chance to seize the unwary. Many of the island's mammals, such as the ubiquitous Indian Palm Squirrel and troupes of Toque Macaque, are conspicuous and easy to observe, but others are retiring and nocturnal. In order to look for them, on this tour we will be doing a number of night walks and night-drives.

Amongst our tour targets will be such endemics as the Grizzled Giant Squirrel, Toque Macaque and Purple-faced Leafmonkey, plus Slender Loris, Sloth Bear, Rusty-spotted, Jungle and Fishing Cats, Leopard, Asian Elephant, Wild Boar, Sambar, Spotted Deer, White-spotted Mouse Deer, Water Buffalo, Indian Flying Fox and Stripe-necked, Ruddy, Indian Grey and Brown Mongoose.

Sigiriya, beneath the world-famous rock fortress which towers above the surrounding forests and countryside, will be our initial base. A 4-night stay here will allow us to witness the huge assemblies of up to 300 Asian Elephants that occur annually at this time in the nearby Minneriya-Giritale Sanctuary, where a guaranteed water supply draws them in the dry season. Other mammals found in the park include Sambar and Spotted Deer although, with luck, rarer creatures such as Rusty-spotted and Jungle Cats may occasionally be seen. This region also contains a number of interesting historical sites such as the ancient city of Polonnaruwa, famed for a large reclining Buddha, and the magnificent cave frescoes at Dambulla. We will absorb the history and wildlife of these iconic places by day, then return after nightfall to look for the endemic Slender Loris, an endearing but rare inhabitant of this region, and possibly also the endangered Indian Pangolin.

Our next destination is Kandy, the former capital of an autonomous kingdom and a city steeped in history. Here we will visit Peradeniya Botanical Gardens where among hundreds of plants, flowers and orchids is a large roost of Indian Flying Foxes. From Kandy we will then drive through numerous picturesque tea estates as we move higher into the hill country to reach Nuwara Eliya, a popular hill-station resort in colonial times. Two nights in this airy town will give us a full day to explore the Horton Plains, Sri Lanka's highest and most isolated plateau. This is a fascinating and spectacular place, a mixture of open grassy expanses and patches of forest festooned with epiphytes, from which, on clear days, it is possible to see the distant summit of Adam's Peak. Here we will hope to find the extremely handsome endemic Purple-faced Leaf Monkey, the subspecies here being the long-coated, highland form known as the Bear Monkey. Tennant's Giant Squirrels also inhabit the trees, as do the smaller endemic Dusky Palm Squirrels, while in the open plains we may see a distant herd of Sambar Deer. This is also a splendid location for seeing endemic birds and there are also rare endemic lizards to look for.

Finally, a wonderfully scenic drive takes us from the hills to the south coast. There we will enjoy a comfortable 3-night stay at Yala National Park, Sri Lanka's best known wildlife sanctuary. Here we are likely to see Asian Elephant, Wild Boar, Water Buffalo, Spotted Deer, Sambar, Golden Jackal, Tufted Grey Langur, mongooses, crocodiles and a stunning profusion of colourful birds on our daily wildlife drives. We will also look for Leopards, for which Yala is particularly famed. Whilst in India they are elusive, wary of Tigers, here they are the top predator, and are often to be seen draped across the branches of a tree or atop a track-side boulder! Sadly, Yala will be our final stop on this mammal odyssey, but for tour members wishing to extend their stay in Sri Lanka we recommend a post-tour extension to the World Biosphere reserve of Sinharaja Forest, home to a unique set of flora and fauna including most of Sri Lanka's endemics.


DETAILED INFORMATION
Outline Itinerary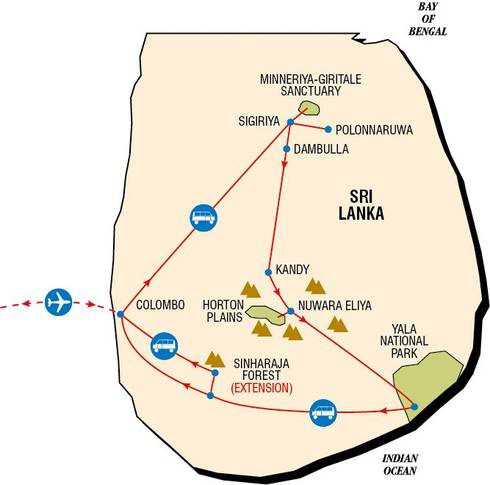 Day 2/5
Sigiriya, with local excursions to Minneriya NP, Dambulla and Polonarruwa.
Day 8/9
Nuwara Eliya (and Horton Plains).
Day 10/12
Lunugamvehera and Yala National Parks.
Day 13
Drive Colombo; fly UK.
cloud_downloadDownload Full Itinerary
What's Included?
Flights
Accommodation: A simple but comfortable guesthouse in Nuwara Eliya; 3 or 4- star tourist hotels in Sigiriya, Kandy and Yala. On the Sinharaja extension we use a simple lodge. Rooms throughout have private facilities.
Food: All included in the price.
Dates & Prices
2021
Departures
Availability
Cost
Fri 2nd Jul - Thu 15th Jul
3
£3,295
Flights:
Most Naturetrek tours include flight costs ex-UK. If flights are not included, we indicate that here.
Flights are included in the tour cost
Regional Departures:
On certain tours it is possible to depart from a regional airport (rather than London). If a regional departure is possible, we indicate that here.
Regional Departures are available. Call 01962733051
Land only cost:
The "Land Only" cost is the tour price you will pay if you choose to arrange your own flights/transport.
£2,795
Single Room Supplement:
£695
2022
Departures
Availability
Cost
Fri 1st Jul - Thu 14th Jul
SPACES
£3,495
Flights:
Most Naturetrek tours include flight costs ex-UK. If flights are not included, we indicate that here.
Flights are included in the tour cost
Regional Departures:
On certain tours it is possible to depart from a regional airport (rather than London). If a regional departure is possible, we indicate that here.
Regional Departures are available. Call 01962733051
Land only cost:
The "Land Only" cost is the tour price you will pay if you choose to arrange your own flights/transport.
£2,995
Single Room Supplement:
£795
Why Naturetrek?
At Naturetrek we craft expertly-guided group and tailor-made wildlife holidays and cruises to all seven continents. On one of our holidays, you can be assured that our passionate team will enable you to experience and enjoy the best of the world's wildlife and natural spectacles in as comfortable and rewarding a manner as possible, caring as best we can for the environment in the process. We are proud to provide:
The widest choice of wildlife holidays worldwide
Tours managed and led by naturalists, for naturalists
Outstanding value and exceptional customer service
Furthermore, as a Naturetrek client, our office team are always to on hand to help you – so if you have any queries about your holiday, whether before or after you have booked, we will be delighted to answer them on the phone. Please just give our team a call!