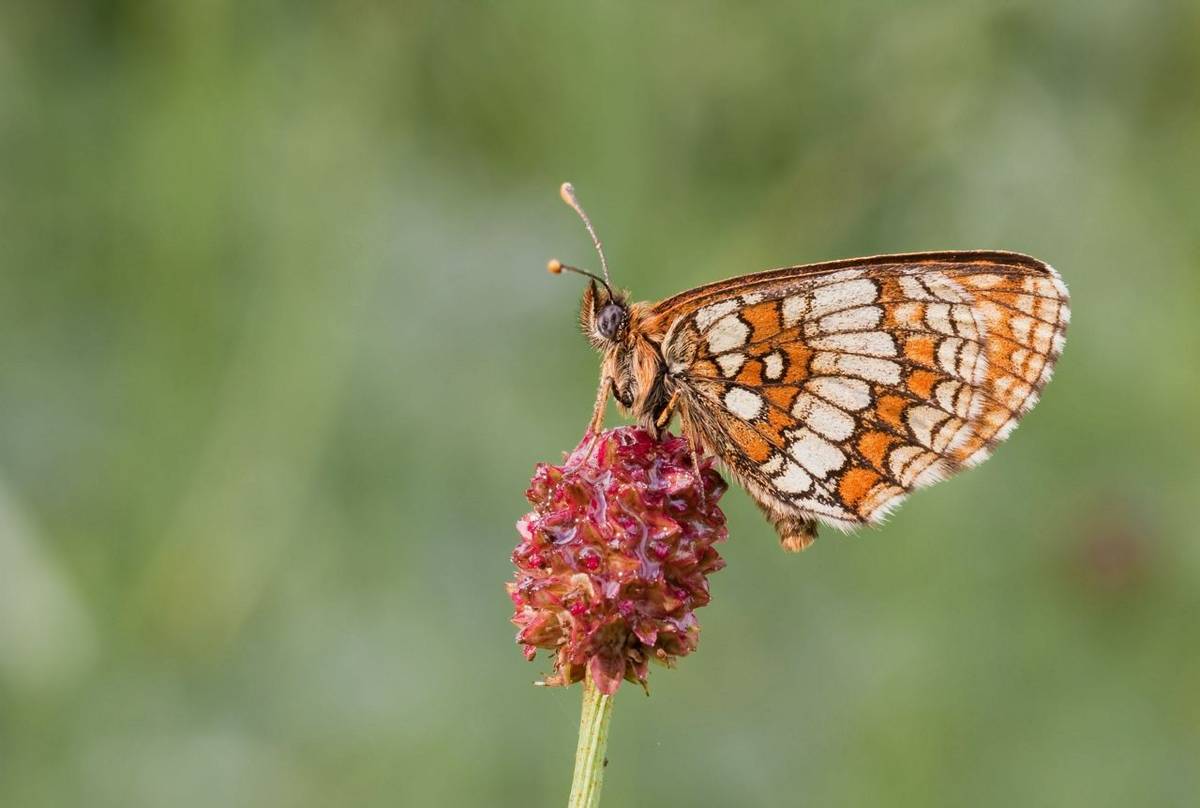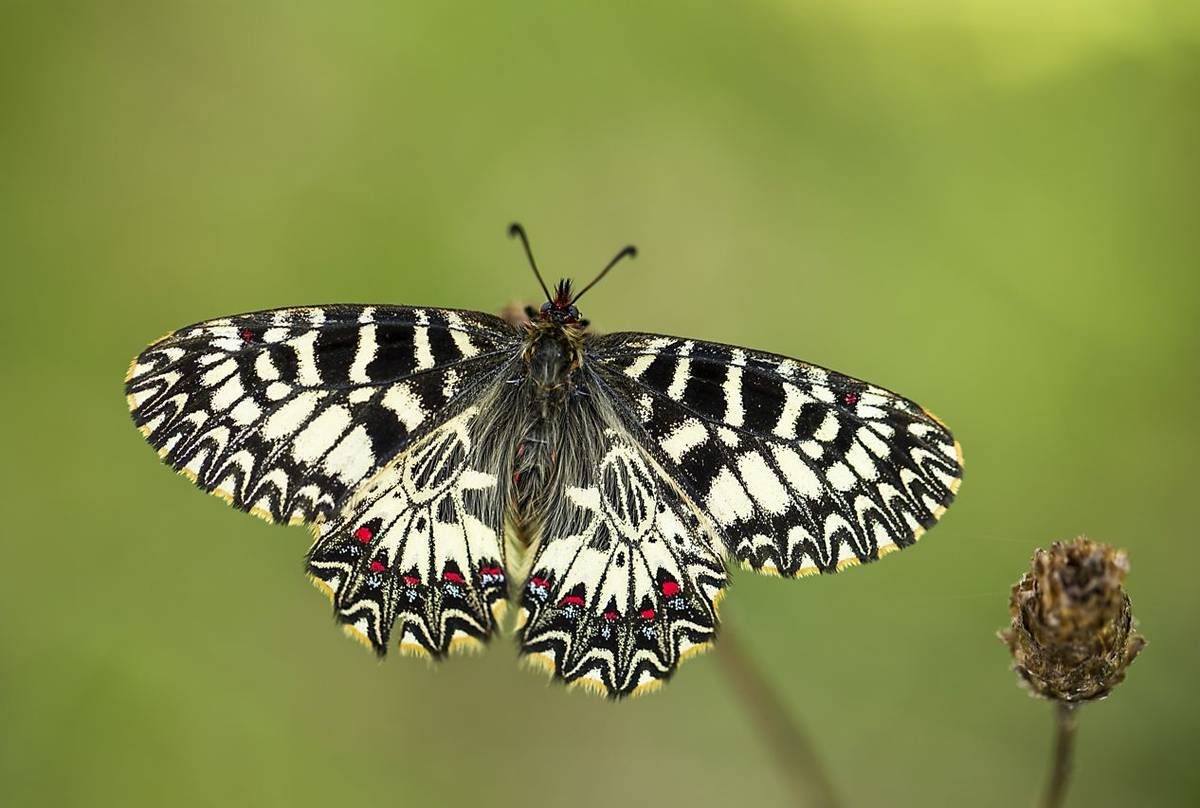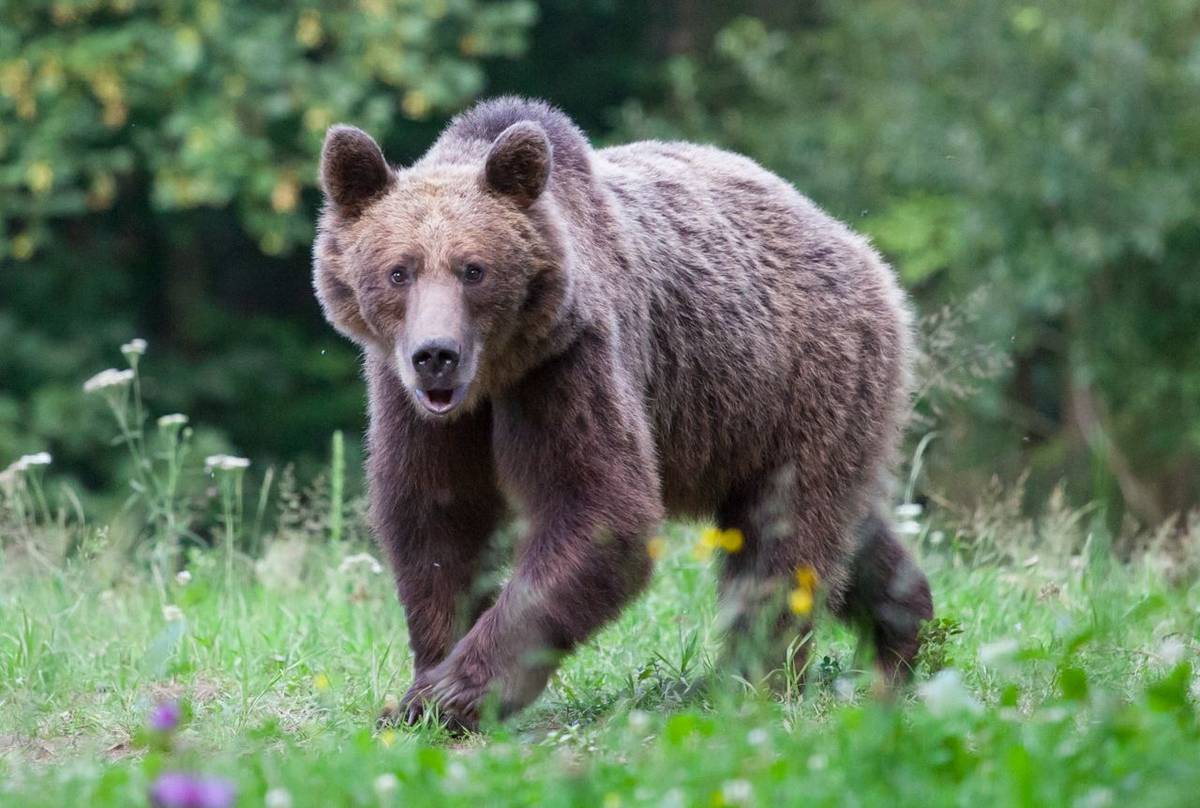 Tour Itinerary and Reports
Romania's Butterflies & Moths
Tour Code: ROM10
An 9-day holiday to Romania's Carpathian Mountains, Dobrogea Steppe and Danube Delta, focusing on the region's abundant butterflies and moths, but not ignoring its Brown Bears, birds and other wildlife.
9 days from
£1,695 (Inc flights)
Land only price from
£1,495
Add this tour to your saved toursRemove from saved toursstar_border star

Add to Saved Tours
Highlights
Tour Itinerary and Reports
Summary
A benevolent combination of circumstances makes Romania a cauldron of butterfly diversity: hot summers, a wide range of habitats from simmering plains to mountaintops and, perhaps above all, the widespread use of low-intensity agricultural practices. It's a perfect storm that, at times, results in blizzards of brightly-coloured sprites tumbling over unspoilt flowery meadows. Not surprisingly, Romania's list of 210 butterflies, rising all the time with new discoveries, is one of the highest in Europe. Our tour begins in the Carpathians, visiting the forests and meadows of Piatra Craiului and Bucegi National Parks, where we also have the chance to see Brown Bears from a specially constructed hide deep in the forest. We then cross the country to the rolling steppes of Dobrogea, a butterfly haven. On our last day we take a lepidopterist's day off to explore the awesome Danube Delta.
Explore the beautiful Carpathian Mountains
Look for Weaver's and Nickerl's Fritillaries, Fenton's Wood White and Chapman's Blue
Visit the steppe grassland of Dobrogea and the woodlands of the Babadag Plateau
Take a boat trip through the reed-fringed waterways of the Danube Delta
Optional evening watching Brown Bears
Birds including Eastern Imperial Eagle, Levant Sparrowhawk and Isabelline Wheatear
Lattice Brown, Great Banded Grayling and Lesser Fiery Copper in the Macin Mountains
Led by expert naturalist guides
Romania is now well established as one of Europe's top birdwatching destinations and 'birders' flock there annually to enjoy the abundant avifauna of the beautiful Danube Delta and rugged Carpathian Mountains. Less well known, however, are Romania's other natural treasures, in particular its butterflies. This fascinating country, sitting on Europe's eastern border, is home to over 210 species of butterfly, nearly four times the number we have here in the UK. Traditional low-intensity farming, coupled with Romania's hot dry summers and varied habitats – ranging from soaring mountain peaks to flat treeless steppe – combine to create the ideal conditions for butterflies to flourish. This new tour focuses on these colourful sprites and during our week here we hope to see around half of the country's species, from the diminutive Eastern Short-tailed Blue to the impressive Freyer's Purple Emperor.
Our holiday begins with three nights in the Carpathian Mountains, the dramatic arc of pine-clad hills and high peaks that sweeps through the centre of the country. Here we will explore the Piatra Craiului and Bucegi National Parks in search of butterflies, amongst them Weaver's and Nickerl's Fritillaries, Fanton's Wood White and Hungarian Glider. There will also be the opportunity to watch for European Brown Bears and to look for a variety of birds and other wildlife. Moving on, we descend from the mountains for a 4-night stay near the town of Tulcea, situated at the very edge of the beautiful Danube Delta and the rolling, woodland-dotted, steppe of Dobrogea. This is probably the richest area in Romania for butterflies and, as we explore the Macin Mountains, Babadag Plateau and other key sites, we will be on the lookout for Lesser Fiery Copper, Chapman's Blue, Niobe Fritillary, Lattice Brown and Great Banded Grayling amongst many others. The birdlife here is also superb and amongst the species we most hope to see will be Eastern Imperial Eagle, Levant Sparrowhawk and Isabelline Wheatear. No wildlife tour of the region would be complete, however, without a day on the water exploring the stunning Danube Delta; so we will end our holiday amongst the willow-lined channels and vast reedbeds of this UNESCO Biosphere Reserve before heading back to Bucharest to catch our flight home. 
DETAILED INFORMATION
Outline Itinerary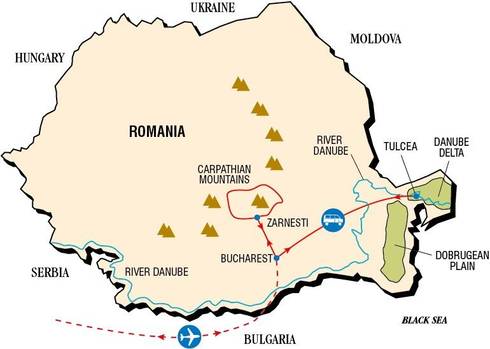 Day 2/4
Dobrogea and the Danube Delta from Tulcea
Day 5/8
Carpathian Mountains from Zarnesti
cloud_downloadDownload Full Itinerary
Dates & Prices
2021
Departures
Availability
Cost
Mon 28th Jun - Tue 6th Jul
SPACES
£1,695
Flights:
Most Naturetrek tours include flight costs ex-UK. If flights are not included, we indicate that here.
Flights are included in the tour cost
Regional Departures:
On certain tours it is possible to depart from a regional airport (rather than London). If a regional departure is possible, we indicate that here.
Regional Departures are available. Call 01962733051
Land only cost:
The "Land Only" cost is the tour price you will pay if you choose to arrange your own flights/transport.
£1,495
Single Room Supplement:
£295
Tour Leader:
Please note that, whilst we assign leaders to particular tours well in advance, we reserve the right to make changes if necessary
Paul Harmes

Paul has always lived in the south of England on the Downs near Brighton in East Sussex. Many of his early years were spent in exploring this area. His interest in the natural world gradually developed from about the age of eight and he began to take a special interest in plants, although reptiles and amphibians, mammals and insects are also a passion. Paul is a Fellow of the Linnean Society, an active member of the Sussex Botanical Recording Society and the Botanical Society of the British Isles, which he represents as the county recorder for East Sussex. In 2003, he took voluntary severance from the National Grid Company plc and started his own botanical and ecological survey company. Paul enjoys sharing his knowledge of the natural world with other like-minded and interested people.
Why Naturetrek?
At Naturetrek we craft expertly-guided group and tailor-made wildlife holidays and cruises to all seven continents. On one of our holidays, you can be assured that our passionate team will enable you to experience and enjoy the best of the world's wildlife and natural spectacles in as comfortable and rewarding a manner as possible, caring as best we can for the environment in the process. We are proud to provide:
The widest choice of wildlife holidays worldwide
Tours managed and led by naturalists, for naturalists
Outstanding value and exceptional customer service
Furthermore, as a Naturetrek client, our office team are always to on hand to help you – so if you have any queries about your holiday, whether before or after you have booked, we will be delighted to answer them on the phone. Please just give our team a call!
×
We've been nominated 'Best Safari, Wildlife & Nature Holiday Company' in the prestigious 2020 British Travel Awards. All voters will be entered into an official prize draw to win a Rhine or Danube cruise! Please click here to vote.