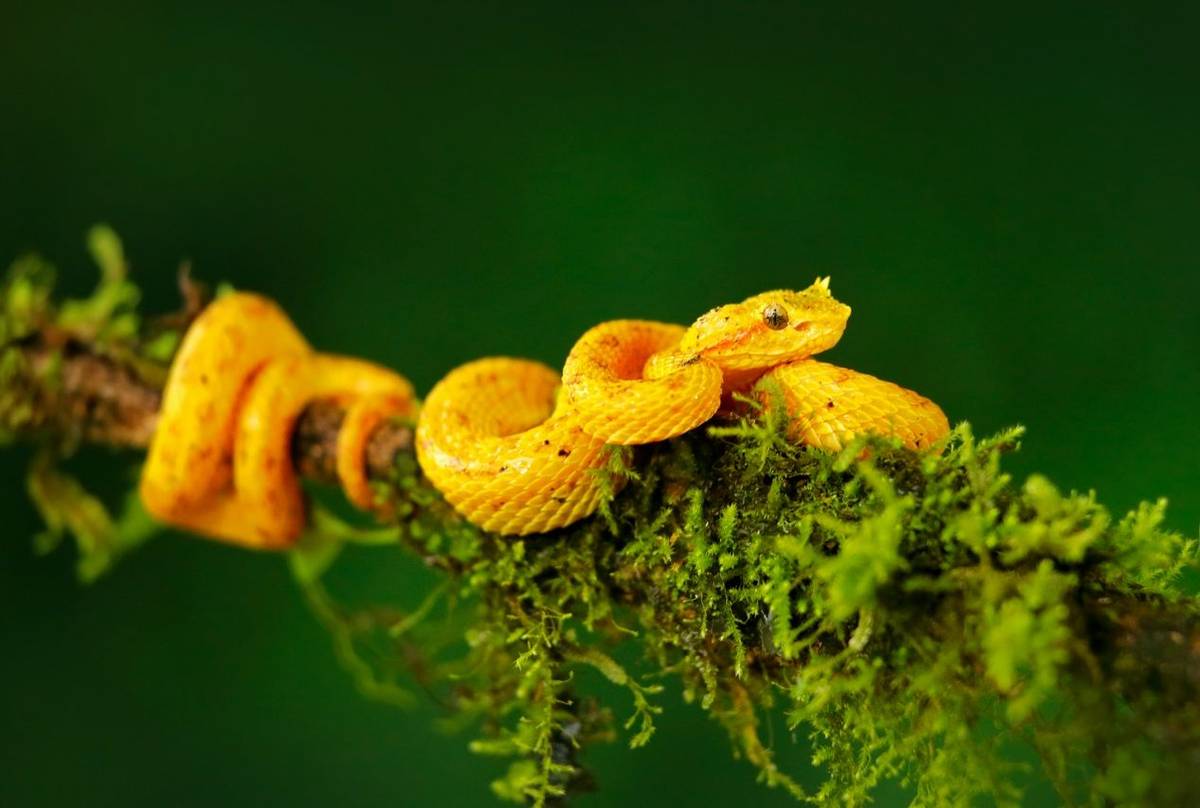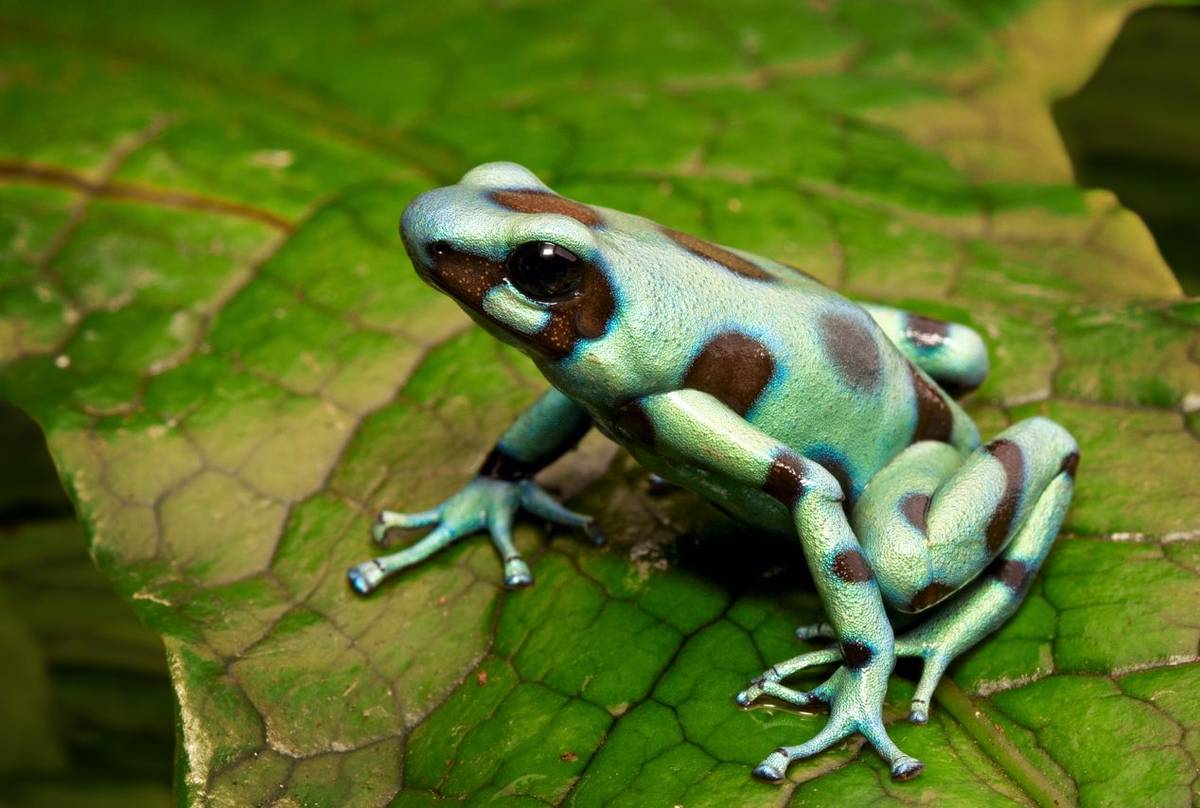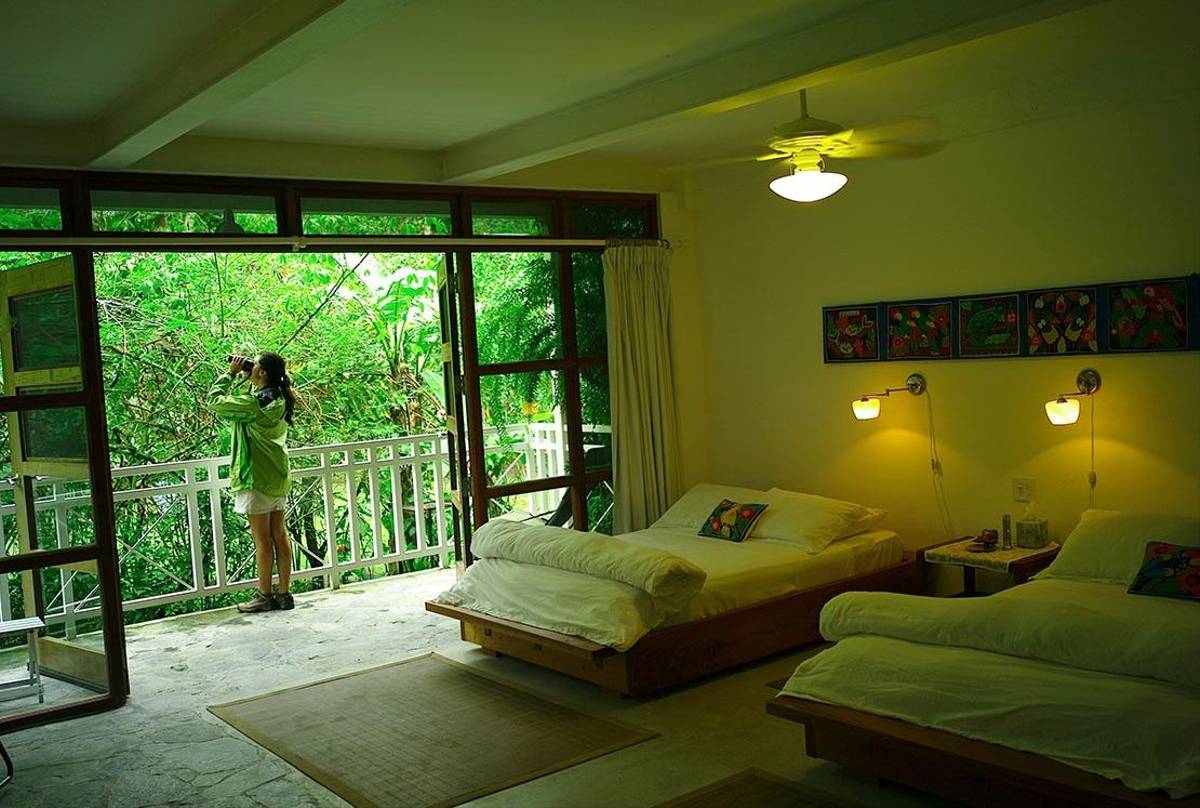 Tour Itinerary and Reports
The Reptiles & Amphibians of Panama
Tour Code: PAN06
Encounter the superb reptiles and amphibians of Panama's spectacular rainforests with the guidance of an expert herpetologist, whilst staying at the famous and magnificent Canopy Tower and Lodge.
10 days from
£3,795 (Inc flights)
Land only price from
£3,195
Add this tour to your saved toursRemove from saved toursstar_border star

Add to Saved Tours
Highlights
Tour Itinerary and Reports
Summary
A 10-day, two-centre wildlife holiday offering the opportunity to join an expert herpetologist and bilingual local naturalist guides in the heart of Panama's cloud and rain forests in search of a huge range of exciting reptile and amphibian species. Our tour begins with a 4-night stay at the Canopy Tower in Soberanía National Park. This rainforest eco-lodge boasts a stunning 50-foot observation deck and makes a breathtaking base to explore the surrounding forests. For the second part of the tour we transfer to the Canopy Lodge in El Valle de Anton for a 4-night stay. Join our expert guides as we explore this hospitable and biodiversity-rich country in search of a magnificent variety of reptiles and amphibians. 
Find and photograph the reptiles and amphibians that inhabit the incredible rain and cloud forest habitats of Panama
Amphibians include Poison Frogs, Glassfrogs, Treefrogs and Mushroomtongue Salamanders
Reptile highlights could include Eyelash Viper, Panama Teiid and White-lipped Mud Turtle
Explore incredible habitats with an expert herpetologist guide
Observe the other amazing wildlife that inhabit the area, from sloth to hummingbirds
Our herpetology holidays are expertly led and are suitable for everyone; whether you are new to looking at reptiles and amphibians in their habitats, you are looking to expand your knowledge in another area of natural history or you are an experienced herpetologist – our herpetology holidays are perfect for you.
Grading
This is a traditional lodge-based tour, naturally slowly paced with no strenuous walking involved.
With its' tropical climate, Panama hosts some of the most iconic of herpetological species such as the Green Iguana (Iguana iguana), the Boa Constrictor (Boa constrictor) and the Red-eyed Treefrog (Agalychnis callidryas). From the bold and brightly coloured Green-and-black Poison Frog (Dendrobates auratus) to the often cryptically beautiful Eyelash Viper (Bothriechis schlegelii), with our expert guides and multiple eyes scanning the floor and lower canopy, we have the chance to build a highly impressive list of reptile and amphibian species!
Carefully searching the forest diurnally and nocturnally we hope to see an amazing range of reptiles and amphibians. From tree-frogs to arboreal salamanders to freshwater turtles, the cloud and rain forests of Panama hosts a huge diversity. Along the tranquil trails and streams, we will look for such species as Water Anoles, Brilliant Forest Frogs, Coral Scorpion Lizards and the endemic and amazing Panamanian Teiid (Echinosaura panamensis).
Whilst searching for reptiles and amphibians, mammals we may see include Kinkajou, Fray Foureyed Opossum and of course Sloths; Brown-throated and Hoffmann's Two-toed. Spectacular birds share the forest including plenty of hummingbird and toucan species and there is even a chance of seeing the majestic Harpy Eagle .
Not only will we be delighted by the fauna offerings, but the habitat is a naturalists dream. Forest cloaked in epiphytes, mosses and ferns surround rocky streams. Huge tree-ferns provide dappled light where tiny-leaved climbers ascend lichen embossed tree trunks. Floral colour is provided by orchids, Passion Flower and Heliconias. Our first base, the Canopy Tower, originally a US Air Force radar station, was converted into a naturalist's paradise in 1999 by a Panamanian birdwatcher. Here, with bedrooms at treetop level, there could be no better place to wake to the sounds of Panama's great rainforest. The main viewing deck offers superb 360º views over the canopy and the chance to observe exciting and otherwise difficult-to-see canopy wildlife.
DETAILED INFORMATION
Outline Itinerary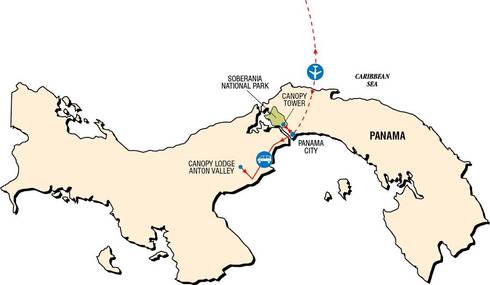 Day 1
In flight, arrive Canopy Tower
Day 2
Semaphore Hill & Ammo Pond
Day 3
Pipeline Road, Summit Pond and Old Gamboa
Day 4
Plantation Road, Gamboa Resort & "Tierra de Ranas" Display
Day 5
Transfer to Canopy Lodge, Canopy Adventure
Day 6
Cerro Gaital, Stream walk by the Lodge
Day 8
La Mesa, El Valle Amphibian Conservation Center and El Valle Serpentarium
Day 9
Canopy Lodge, in flight
cloud_downloadDownload Full Itinerary
What's Included?
Flights
Accommodation:

Four nights at the world-famous Canopy Tower and four nights at the nearby Canopy Lodge.

Food:

All food is included in the tour cost. Vegetarian and vegans catered for.
Dates & Prices
2022
Departures
Availability
Cost
Tue 28th Jun - Thu 7th Jul
SPACES
£3,795
Flights:
Most Naturetrek tours include flight costs ex-UK. If flights are not included, we indicate that here.
Flights are included in the tour cost
Regional Departures:
On certain tours it is possible to depart from a regional airport (rather than London). If a regional departure is possible, we indicate that here.
Regional Departures are available. Call 01962733051
Land only cost:
The "Land Only" cost is the tour price you will pay if you choose to arrange your own flights/transport.
£3,195
Single Room Supplement:
£545
Why Naturetrek?
At Naturetrek we craft expertly-guided group and tailor-made wildlife holidays and cruises to all seven continents. On one of our holidays, you can be assured that our passionate team will enable you to experience and enjoy the best of the world's wildlife and natural spectacles in as comfortable and rewarding a manner as possible, caring as best we can for the environment in the process. We are proud to provide:
The widest choice of wildlife holidays worldwide
Tours managed and led by naturalists, for naturalists
Outstanding value and exceptional customer service
Furthermore, as a Naturetrek client, our office team are always to on hand to help you – so if you have any queries about your holiday, whether before or after you have booked, we will be delighted to answer them on the phone. Please just give our team a call!