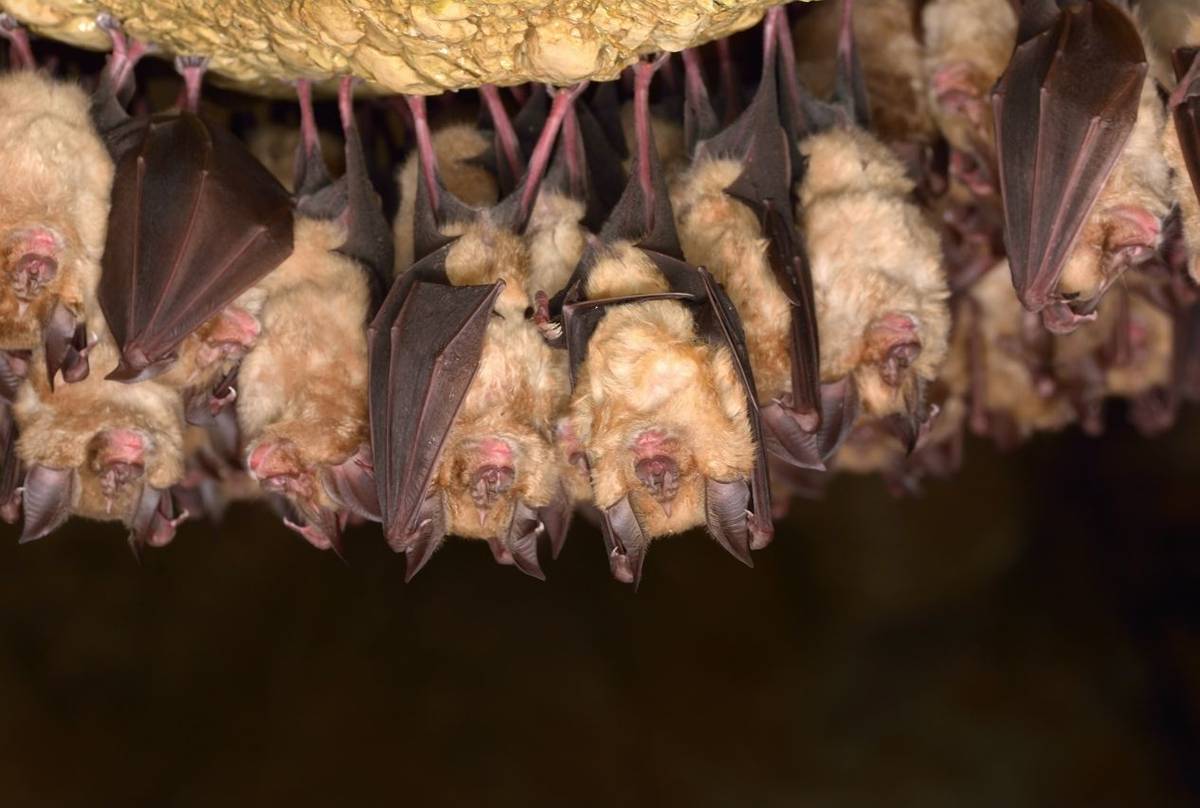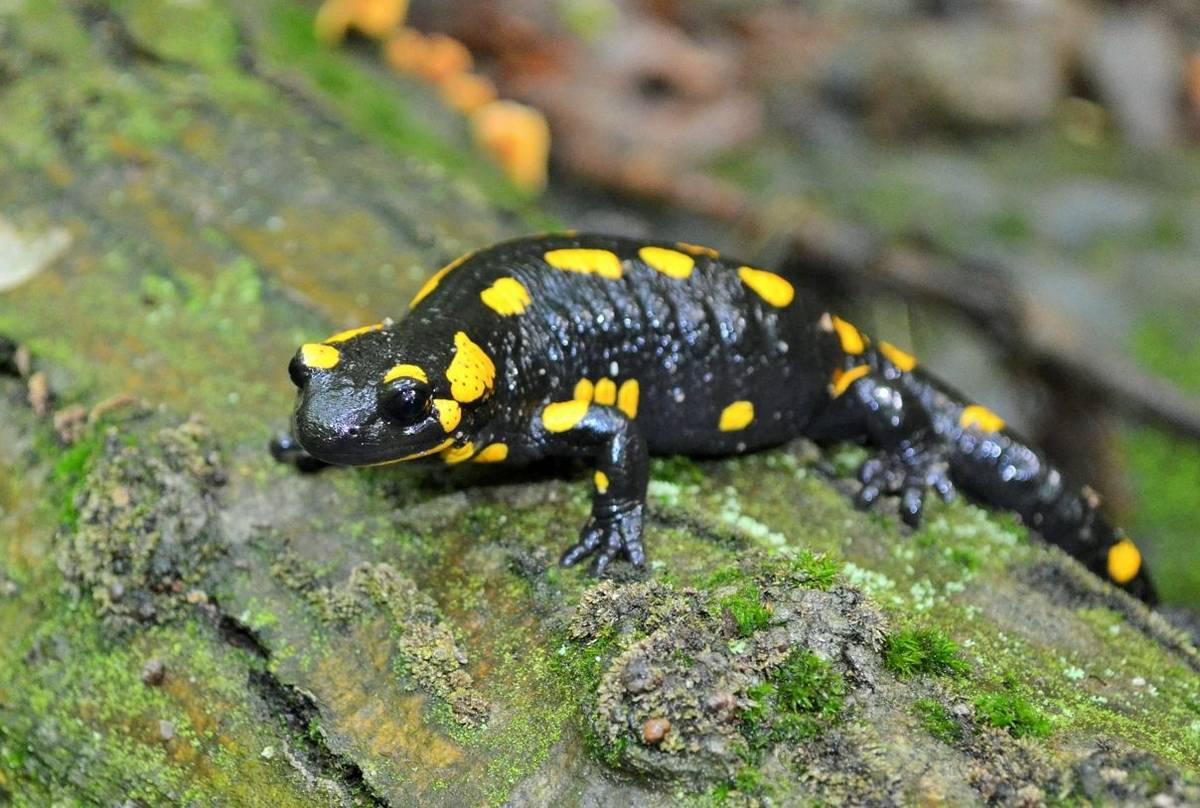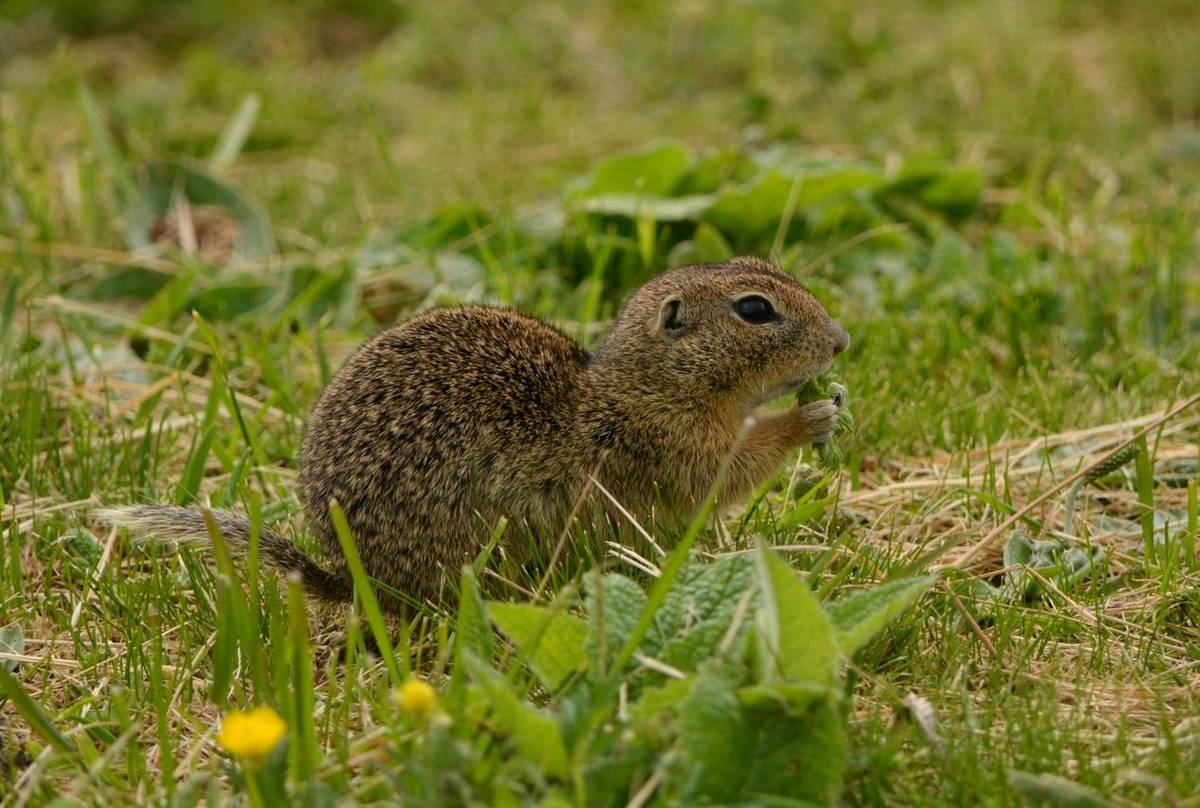 Hungary's Bats, Mammals & other Wildlife
Tour Code: HUN05
An unusual 8-day, predominantly mammal-watching holiday to the rolling woodlands and meadows of northern Hungary, in search of bats, rodents, larger mammals and an abundance of other wildlife.
8 days from
£2,195 (Inc flights)
Land only price from
£1,945
Add this tour to your saved toursRemove from saved toursstar_border star

Add to Saved Tours
Highlights
Summary
This is a unique holiday focusing on the life of bats and other mammals in Hungary's Aggtelek and Bükk National Parks. We'll join local researchers and naturalists to look for cave and house-dwelling bats in a number of settings, beginning in Aggtelek National Park, where we'll search for colonies of Geoffroy's, Lesser and Greater Horseshoe Bats, as well as sample the local small mammal fauna with the hopes of finding up to 15 species of vole, mouse and shrew. A proliferation of butterflies and birds also charm our surroundings and songster species such as the Golden Oriole will serenade our evening meals of hearty goulash accompanied by a selection of full-bodied local wines!
Encounter up to 20 species of bat, including Grey Long-eared, Serotine & Mouse-eared bats
Observe researchers mist-net bats at 'swarming caves' & feeding sites
Bechstein's, Natterer's & Parti-coloured bats along streams
Visit a huge Noctule Bat colony under a bridge in the baroque town of Eger
A potential of 15 species of mouse & three species of dormouse
Pygmy & Water Shrews, plus Harvest, Striped Field & Yellow-necked Mice
European Souslik, Wild Boar, Muskrat, Beaver & European Hamster possible
Grading
Grade A/B. Easy to moderate day walks.
Over the years we have offered a variety of tours to Hungary, focusing on such wide-ranging wildlife delights as birds, butterflies and flowers. This unique holiday, however, focuses on a different aspect of the Magyar natural world and offers a fascinating insight into the life of bats and other mammals which are typically elusive and usually difficult to see. In all, we hope to see between 15 and 20 species of bat on this week-long tour, as well as up to 10 species of mouse, shrew and vole and perhaps three species of dormouse. Larger mammals such as Wild Boar, European Beaver, Brown Hare, Badger and both Red and Roe Deer are also possible, together with an abundance of birds and other wildlife. Wolf, European Lynx and Wild Cat also occur in this region, but remain elusive, only seen by a lucky few!
We begin our holiday with a flight to Budapest, Hungary's scenic capital city. From here we journey to the Aggtelek National Park, our base for the first four nights of the tour. Aggtelek is situated in the north-east of the country and was one of the first national parks to be designated in Hungary, primarily on account of its fine limestone scenery, karst landscapes and extensive caves. During our time here we will visit bat colonies close to our hotel to see Geoffroy's, and both Greater and Lesser Horseshoe Bats, and spend the evenings mist-netting with researchers, hoping for Greater and Lesser Mouse-eared, Serotine and Grey Long-eared Bats. We will also inspect small mammal traps to sample the local rodent fauna. Amongst the species we might see are Common, Pygmy, Lesser White-toothed, Bi-coloured White-toothed, Water and Miller's Water Shrew; Striped Field, Wood, Yellow-necked, Herb Field, Harvest, Steppe and House Mouse; and Bank, European Pine and Common Voles. Along a stream we could catch Bechstein's, Mediterranean Horseshoe, Brandt's, Pond and Natterer's Bats and with luck even Parti-coloured Bat. There is, of course, plenty of other wildlife to enjoy in addition to the mammals and during our time here we will not be ignoring butterflies such as Pallas's Fritillary, Large Blue and Large Copper, and such birds as Eastern Imperial Eagle, Golden Oriole, Red-backed Shrike and Black Woodpecker. On one day we will also pay a short visit to an old vineyard and enjoy a typical Hungarian goulash prepared by its friendly owner.
For the latter half of our holiday we will move south to our second base in the Bükk National Park, stopping en route to visit an old Cistercian Abbey, home to an important colony of Lesser Horseshoe Bats. The Bükk National Park protects a landscape of gentle forested hills and meadows, noted particularly for its gorges and numerous caves. This region holds an exceptionally diverse bat fauna, and on occasions up to 14 different species can be observed on a single night! During our time here, we will visit a large house to observe a colony of Geoffroy's, Greater Horseshoe, Mediterranean Horseshoe and Lesser Mouse-eared Bats and we will spend time one evening studying bats at one of Hungary's most important 'swarming caves'. Species to look out for may include Alcathoe's, Greater Horseshoe, Lesser Horseshoe, Mediterranean Horseshoe, Daubenton's, Pond, Bechstein's, Brandt's, Whiskered, Greater Mouse-eared, Lesser Mouse-eared, Geoffroy's, Natterer's, Barbastelle and Common Long-eared Bats. We will also visit the baroque town of Eger to observe a huge Noctule Bat colony roosting under a road bridge.
In search of European Beaver we descend from the hills to spend an evening boating on Lake Tisza, where we will hope to catch a glimpse of this elegant mammal in its element. The numerous canals, oxbow lakes and ponds here are home to a wide variety of other wildlife including plentiful dragonflies and birds such as Purple, Night and Squacco Herons, Great and Little Bitterns, Pygmy Cormorants and Penduline Tits. En route we will stop at an expanse of grassland steppe known as the 'Little Hortobágy'. Here we should be able to add European Souslik, (a small and endearing ground squirrel), to our mammal tally along with Brown Hare and perhaps Muskrat.
Once back in the hills we will join another small mammal researcher to check dormouse nest-boxes in the hope of finding Edible, Forest or Hazel Dormouse.
After a week exploring the wilds of Hungary, we head back to Budapest for our flight home, although you might like to consider extending your holiday for a few days to enjoy all that Hungary's beautiful capital city has to offer.
DETAILED INFORMATION
Outline Itinerary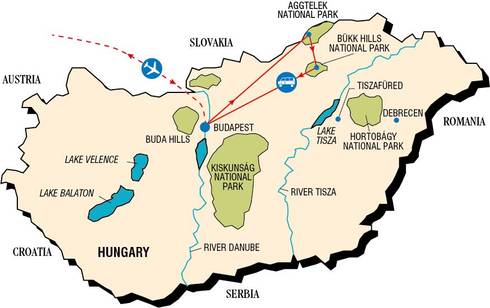 Day 1
Fly Budapest and transfer Aggtelek National Park.
Day 2/4
Aggtelek National Park.
Day 5/7
Bükk National Park, and Little Hortobágy
cloud_downloadDownload Full Itinerary
What's Included?
Flights
Accommodation:

We stay in comfortable, but simple hotels. All rooms with private facilities.

Food:

All meals are included in the price.
Reviews
This was an excellent way to see bats and small mammals, expertly shown and explained by Sandor.

S.P. Greater London
Dates & Prices
2023
Departures
Availability
Cost
Fri 1st Sep – Fri 8th Sep
SPACES
£2,195
Flights:
Most Naturetrek tours include flight costs ex-UK. If flights are not included, we indicate that here.
Flights are included in the tour cost
Regional Departures:
On certain tours it is possible to depart from a regional airport (rather than London). If a regional departure is possible, we indicate that here.
Regional Departures are available. Call 01962733051
Land only cost:
The "Land Only" cost is the tour price you will pay if you choose to arrange your own flights/transport.
£1,945
Single Room Supplement:
£250
Why Naturetrek?
At Naturetrek we craft expertly-guided group and tailor-made wildlife holidays and cruises to all seven continents. On one of our holidays, you can be assured that our passionate team will enable you to experience and enjoy the best of the world's wildlife and natural spectacles in as comfortable and rewarding a manner as possible, caring as best we can for the environment in the process. We are proud to provide:
The widest choice of wildlife holidays worldwide
Tours managed and led by naturalists, for naturalists
Outstanding value and exceptional customer service
Furthermore, as a Naturetrek client, our office team are always to on hand to help you – so if you have any queries about your holiday, whether before or after you have booked, we will be delighted to answer them on the phone. Please just give our team a call!