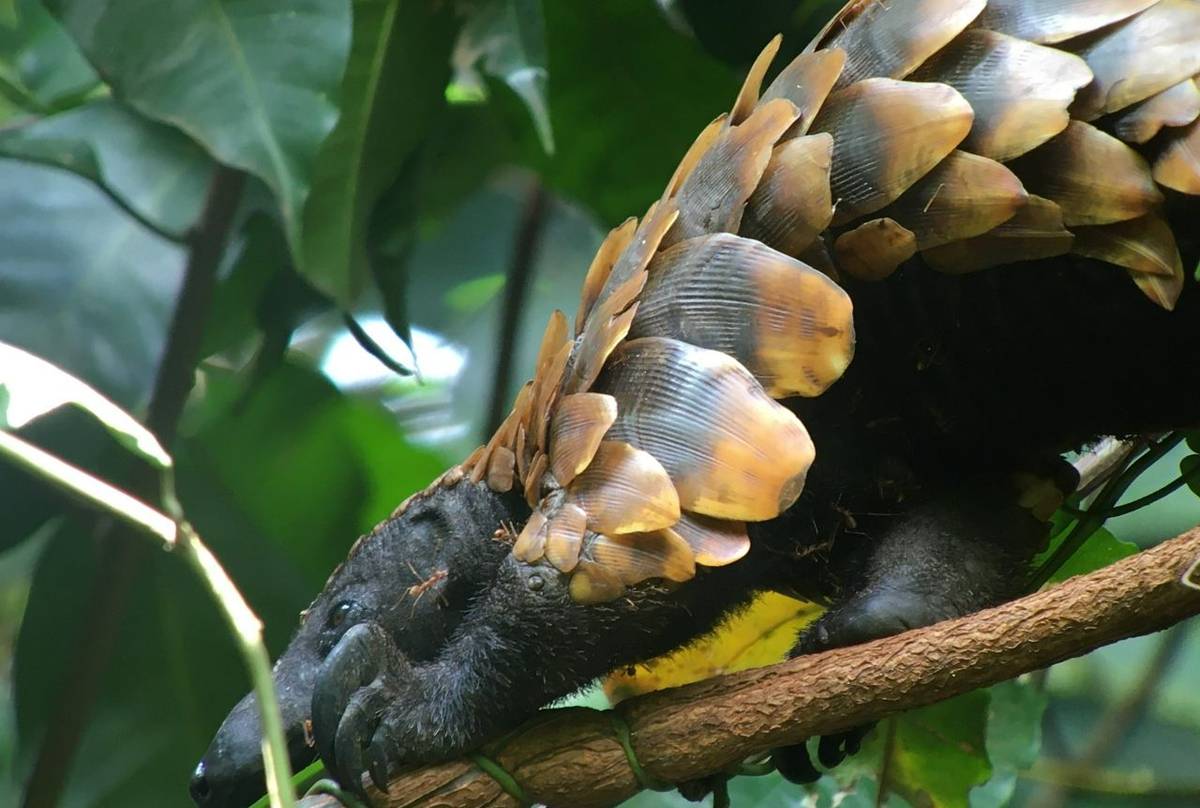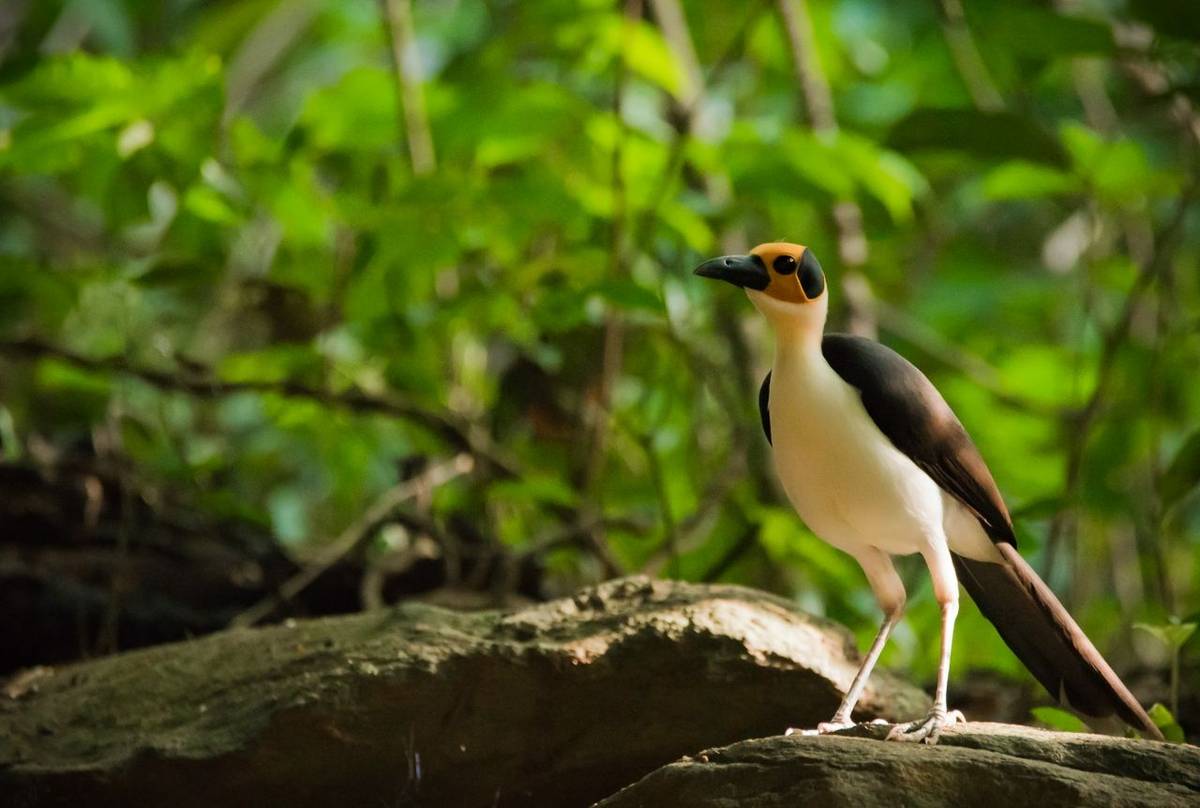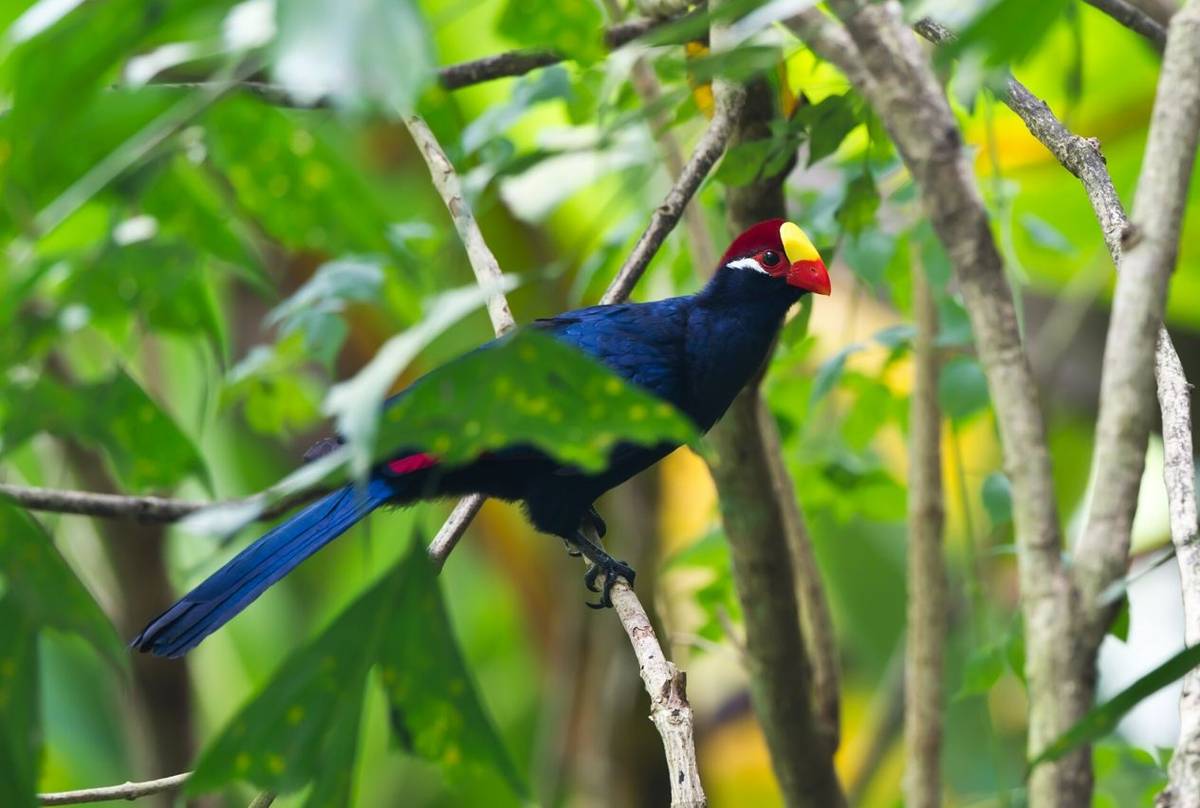 Tour Itinerary and Reports
Ghana - Picathartes & Pangolins
Tour Code: GHA03
A unique 10-day exploration of Ghana's rainforests, in search of pangolins, the rare Yellow-headed Picathartes, and a variety of other exciting mammals and birds.
10 days from
£2,895 (Inc flights)
Land only price from
£2,295
Add this tour to your saved toursRemove from saved toursstar_border star

Add to Saved Tours
Highlights
Tour Itinerary and Reports
Summary
Home to over 750 species of birds, and some of the region's healthiest populations of mammals, Ghana is rapidly becoming West Africa's premiere wildlife destination. This small tropical country is blessed with a diverse range of exciting habitats, including the rich Upper Guinea rainforests of the south. This 10-day tour, focusing on mammals and birds, will take you to two of the best protected forests left in Ghana, both of which are home to a remarkable variety of exotic creatures. In particular, we'll be searching for pangolins and the rare Yellow-headed Picathartes, both of which are easier to see in Ghana than anywhere else.
Search for Long-tailed & Tree Pangolins in remote forest.
Chance of other elusive forest mammals including Potto, Pel's Anomalure & Western Tree Hyrax.
Visit a Yellow-headed Picathartes breeding colony.
Africa's highest canopy walkway in Kakum NP.
West Africa's best forest birding.
Rufous-sided Broadbill, Chocolate-backed Kingfisher, White-crested Hornbill & Akun Eagle-Owl possible.
Stay in a remote village in the heart of the rainforest.
Led by expert guides, with help from local trackers to boost our chances of finding rare mammals.
Grading
Grade B - Easy to moderate day walks, and night walks in search of nocturnal mammals.
Home to over 750 species of birds, and some of the region's healthiest populations of mammals, Ghana is rapidly becoming West Africa's premier wildlife destination. This small tropical country — known in the past as the 'Gold Coast' — is now widely recognised as a friendly and safe destination to visit and is blessed with a diverse range of exciting habitats, including the rich Upper Guinea rainforests of the south. This tour focuses on both the mammals and birds of two of the best protected forests left in southern Ghana, both of which are home to a remarkable variety of exotic creatures, from the bizarre Yellow-headed Picathartes to the equally curious Long-tailed and Tree Pangolins. To maximise our chances of finding these key species we will need to start early and finish late, using the quieter hours during the heat of the afternoon to relax back at base! Our efforts are likely to be rewarded, however, for, in addition to numerous diurnal species, there are plenty of other exciting nocturnal mammals and birds to look out for too, including Pottos, Pel's Anomalure, Brush-tailed Porcupine and the little-known Brown Nightjar.
We begin our tour with a direct flight to Ghana's capital, Accra, and an overnight stay. The next morning we commence our explorations at the Shai Hills reserve, an interesting expanse of savannah, grassland and woodland which offers excellent birding. Amongst our target species here will be African Grey Hornbill, African Hobby, Violet and Guinea Turacos, Senegal Parrot and many more. The reserve also includes a cave system which we will visit to view its roosting Egyptian Tomb Bats.
Next, we drive north towards Kakum National Park for a 4-night stay within the endangered Upper Guinea tropical rainforest, home to a wonderful variety of exciting forest species. Amongst a tantalising array of birdlife, we will be looking for Rosy Bee-eater, Congo Serpent Eagle and Black Dwarf Hornbill. A highlight of our stay here will be our early morning visit to Kakum's world-famous canopy walkway, which hangs 40 metres above the forest floor. The birding from this 350 metre-long walkway is simply superb!
Alongside the diverse and fascinating avifauna, Ghana is also a stronghold for a variety of threatened mammals. Most excitingly, the country is perhaps the best place in Africa (and indeed the world) to search for pangolins. Whilst the plight of these unusual creatures is well known — they are the most trafficked animal in the world — they are still seen relatively frequently in Ghana. A particular target from the canopy walkway will be Long-tailed Pangolin, which often likes to sun itself on high branches during the early morning hours. A return visit to the canopy walkway in the late afternoon will offer our best opportunity to look for the endangered Olive and Geoffroy's Pied Colobuses, and Lowe's and Lesser Spot-nosed Monkeys. We will also head out into the forest before dawn and after dusk to spotlight for Tree Pangolins, West African Potto, Demidoff's Galago, Common Cusimanse (a rainforest mongoose), Pel's and Lord Derby's Anomalures, Royal Antelope and Maxwell's Duiker. Our lodge's proximity to the forest means that group members are welcome to dip in and out of activities as much as they like – there is certainly no obligation to be up all hours!
Leaving Kakum behind, we next travel northwards for a visit to the Yellow-headed Picathartes nesting site, and what should be a highlight of our visit to Ghana. This remarkable bird — one of the world's most sought-after species — was only discovered breeding in Ghana in 2005, but the country is now the best place in the world to see it. We will spend the next three nights in specially-constructed tourist accommodation in the nearby village of Bonkro, which sits in the shadow of some imposing rainforest-clad hills. We will then have two full days (and nights) to search this exciting forest, to continue our quest for pangolins and other rare mammals, and to enjoy further fantastic birding with such gems as Afep Pigeon, Blue Cuckooshrike, Chestnut-winged Starling, Ussher's Flycatcher, Buff-throated Sunbird, Tit-Hylia, Shrike Flycatcher, Superb Sunbird, Sabine's Puffback and Lemon-bellied Crombec all possible. If anyone wishes to do so, there will also be an opportunity to make a second visit to the Yellow-headed Picathartes colony.
Finally, we must tear ourselves away from these rich forests to return to Accra, where we will have time to freshen up and enjoy an evening meal before transferring to
DETAILED INFORMATION
Outline Itinerary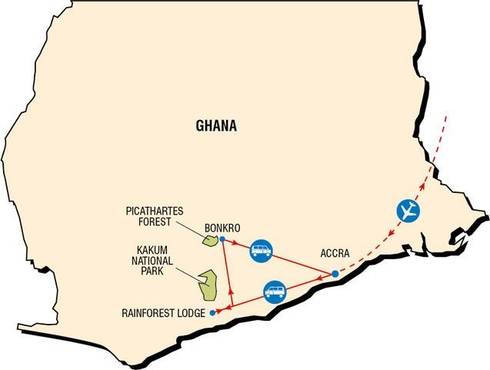 Day 1
Depart London & overnight Accra
Day 2/5
Rainforest Lodge, Kakum NP
Day 6/8
Picathartes Forest
cloud_downloadDownload Full Itinerary
What's Included?
Flights
Accommodation:

All accommodation is included in the cost of the holiday. Accommodation is in comfortable - but simple - guesthouses, hotels and community lodging in the Picathartes Forest. Single rooms are available for a supplement. All rooms have private facilities, with the exception of the Picathartes Forest where they are shared.

Food:

All food is included in the cost. Ghanaian cuisine consists largely of delicious traditional food, with more Western fare typically available in larger towns and hotels.
Why Naturetrek?
At Naturetrek we craft expertly-guided group and tailor-made wildlife holidays and cruises to all seven continents. On one of our holidays, you can be assured that our passionate team will enable you to experience and enjoy the best of the world's wildlife and natural spectacles in as comfortable and rewarding a manner as possible, caring as best we can for the environment in the process. We are proud to provide:
The widest choice of wildlife holidays worldwide
Tours managed and led by naturalists, for naturalists
Outstanding value and exceptional customer service
Furthermore, as a Naturetrek client, our office team are always to on hand to help you – so if you have any queries about your holiday, whether before or after you have booked, we will be delighted to answer them on the phone. Please just give our team a call!