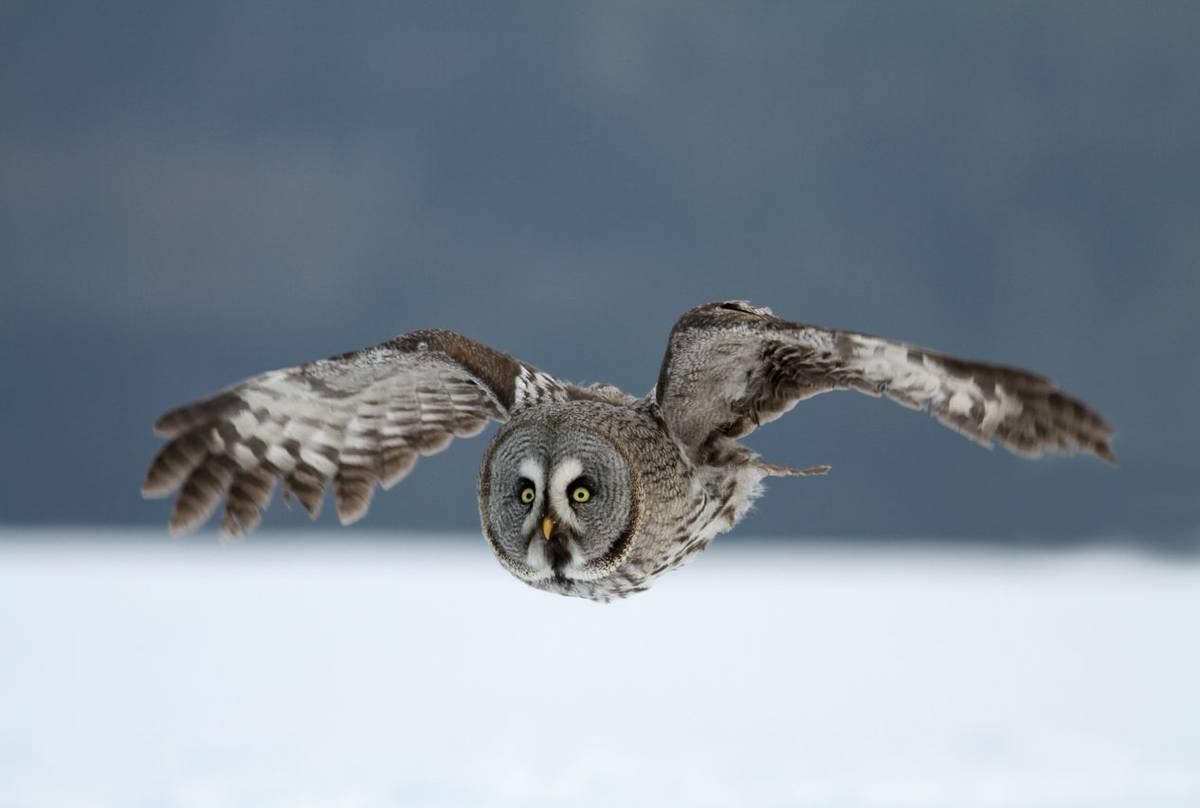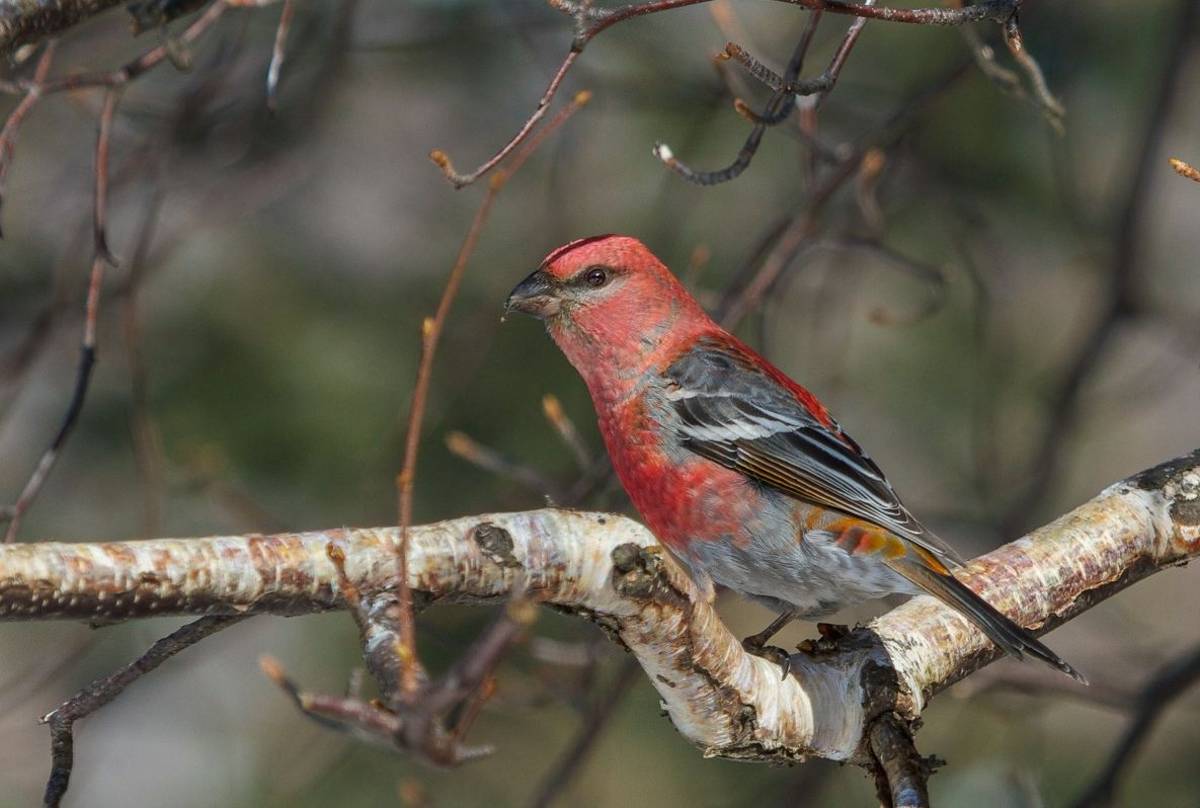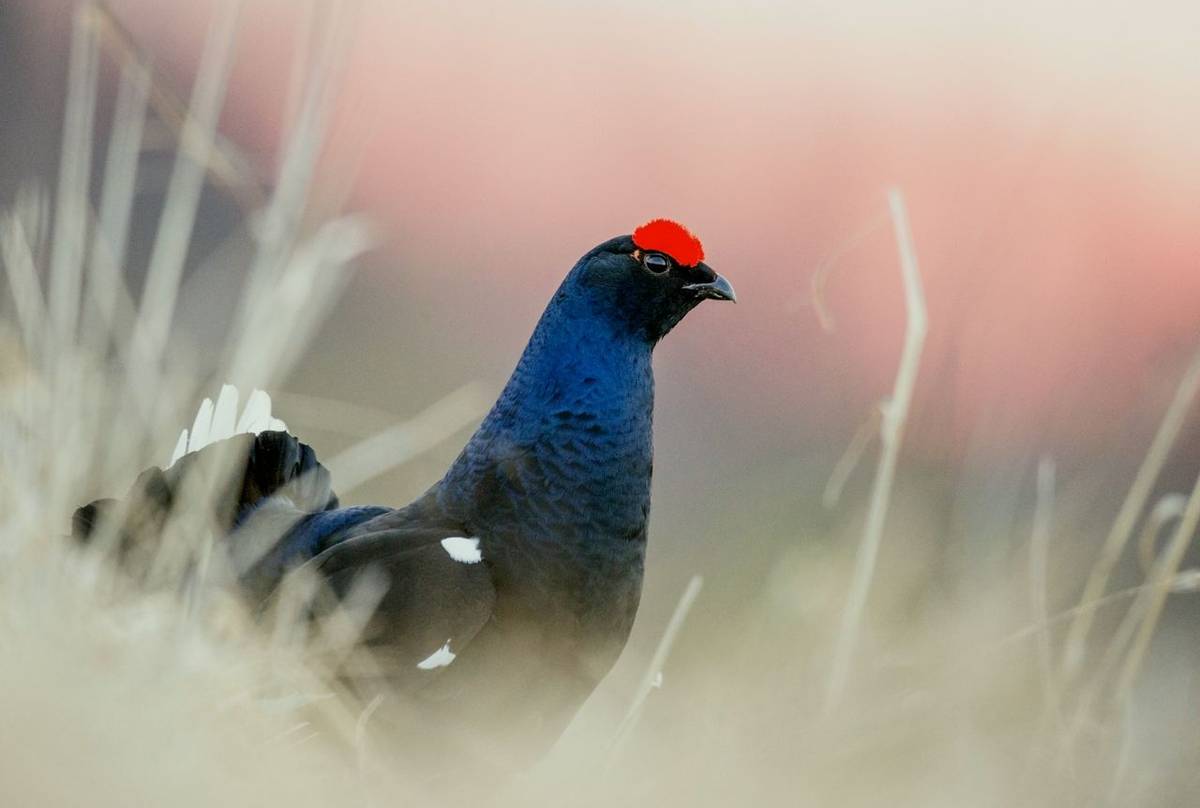 Tour Itinerary and Reports
Finland - Easter on the Arctic Circle
Tour Code: FIN01
A long weekend in search of owls and other wintering and spring-time specialities of Finland.
5 days from
£2,295 (Inc flights)
Land only price from
£1,895
Add this tour to your saved toursRemove from saved toursstar_border star

Add to Saved Tours
Highlights
Tour Itinerary and Reports
Summary
As the lengthening days of spring breathe new life into the Arctic tundra, we visit northern Finland to enjoy the spectacular birdwatching provided by the avian residents celebrating the approach of summer. Various species of owl will already be defining their breeding territories as will woodpeckers in the endless tracts of forest where we expect to see a thrilling diversity during this short, but memorable holiday. The itinerary also embraces Oulanka National Park at very edge of Circle, where Reindeer roam wild landscape northern birds such as Pine Grosbeak, Waxwing and Arctic Redpoll may enhance the daily bird list.
Arctic tundra & taiga landscapes
Excellent opportunities for seeing owls  
Reindeer & other Arctic mammals
Comfortable Finnish accommodation
Guided by our expert local ornithologist
Grading
Easy day walks only.
Often referred to as the 'Land of a Thousand Lakes', Finland is one of Europe's most wild and unspoilt countries. This tour will take you far north of Britain, up to the westernmost part of the vast Siberian taiga forests and only a short distance south of the Arctic Circle itself. In mid-April, the Arctic wilderness starts to awake after a very long and harsh winter; now the days are getting longer, the weather slightly warmer, and the birds and mammals are beginning to prepare for the short and hectic breeding season ahead.  This is a very rewarding and spectacular time to visit Finland. All the resident species such as owls, woodpeckers, grouse, crossbills and both Siberian Jay and Siberian Tit are present and active, and the earliest of the spring migrants will be making their way north. The weather is usually clear and fine, the sun shines and there is ample time for birdwatching. In the evening, as dusk starts to fall, the mixed and coniferous forests play host to displaying owls and after dark there is even the chance of catching sight of the spectacular Aurora Borealis or 'Northern Lights', the natural light phenomenon which is at its best during the dark winter and early spring nights!  Finland is the seventh largest country in Europe, yet is home to only five million people. A staggering 70% of the land area is carpeted in forest and 10% of that remaining is covered by lakes and ponds.  This tour focuses on central Finland's vast and unspoilt taiga forests and is unusual in the fact that it departs relatively early in the year. For, whilst at this season some of the breeding birds are unlikely to be seen, this shortfall is more than compensated for by those 'special birds' that are present, and by the breathtaking snow-covered landscape, a spectacle that later tours miss!
Our holiday begins with a flight from London to Helsinki and then on to Oulu, a town on the north-east shore of the Gulf of Bothnia. The town is surrounded by extensive boreal forests in which live many of the high Arctic bird species most sought after by British birdwatchers, in particular the owls. The Great Grey Owl must surely be the highlight of any trip to northern Finland, but alongside this magnificent species live Ural and Eagle Owls, plus Tengmalm's and Pygmy Owls, their more diminutive cousins. Hawk Owls are occasionally found sitting atop tall conifers, whilst Snowy Owls visit the more open coastal areas from time to time. Along with the owls, the forests hold Black and Three-toed Woodpeckers, Crested Tit, Parrot Crossbill, Waxwing, Capercaillie and the elusive Hazel Grouse. On the coast, migrating wildfowl will be tracking their way north, and in the sheltered bays and estuaries Whooper Swans and Goosander will be starting to gather alongside fields holding flocks of Snow Buntings. A sudden flurry of wings may indicate a passing raptor which, for the very fortunate, may turn out to be a Gyr Falcon, a truly magnificent falcon and one that often winters along the Finnish coast. 
From Oulu we will head north-east through a snow-covered landscape of forests and frozen lakes to Kuusamo, a small town close to the Russian border. Kuusamo is approximately four hours from Oulu and is surrounded by some of Finland's finest wilderness scenery. Here, amongst the old growth taiga forests, bogs and lakes, we will look for such sought-after species as Siberian Jay and Siberian Tit, Two-barred and Parrot Crossbills, Pine Grosbeak and of course more owls!
Kuusamo lies amongst a vast expanse of taiga forest containing a wonderfully diverse range of habitats that includes deep river valleys, magnificent waterfalls, bogs and meadows, together encompassing an area of hundreds of square kilometres. Spring will have just touched this pristine wilderness and although much of the land will be covered in snow, the birds should be actively setting up territory. Whilst in Kuusamo we will look for such species as Waxwing, Capercaillie, Golden Eagle, Common, Parrot and Two-barred Crossbills, Pine Grosbeak, Arctic Redpoll, Black-bellied Dipper and, once again, possibly a few more owls. Reindeer are a fairly common sight and, with luck, some of the other mammals that frequent the area such as Elk (Moose), Arctic Hare and Red Squirrel may be seen. 
From Oulanka we will have to transfer by road back to Oulu to catch our return flight to Helsinki and from there our connecting flight home.   
DETAILED INFORMATION
Outline Itinerary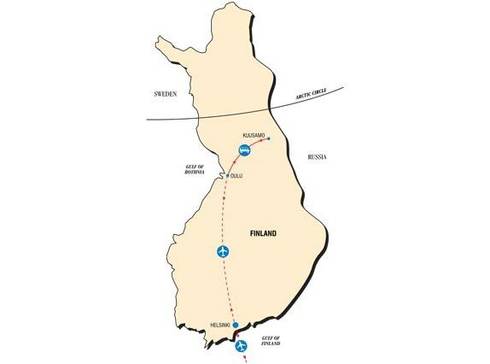 cloud_downloadDownload Full Itinerary
What's Included?
Flights
Accommodation: Comfortable tourist hotels with private facilities.
Food:

All included in the price.
Reviews
Great holiday! Thank you so much.

J.S. Norfolk

would also like to thank Naturetrek for the opportunity to observe some magnificent birds in magnificent scenery. The local guides were absolutely excellent!

A.L. Shropshire

Excellent trip. Very well led by Jari and Hari.

Mr D. Norfolk.

Our guides deserve special praise. As a keen birder I found their knowledge and enthusiasm for birds outstanding.

D.N. Merseyside

Trip leader - couldn't have been better.

M.P. Powys

Hari and Jan were exceptional.

C.M. Gloucestershire

The two leaders were excellent, very knowledgeable, very hard working and had obviously done some excellent preparation.

N.M. North Yorkshire

This was a really good trip. The group all fitted together well and Tom is a superb leader.

R.H. Leicestershire

I cannot recommend the local leaders too highly for their competence, organisation, ornithological skills and amiability.

A.M.
Show More Reviews
Show fewer reviews
Dates & Prices
2022
Departures
Availability
Cost
Fri 15th Apr - Tue 19th Apr
6
£2,295
Flights:
Most Naturetrek tours include flight costs ex-UK. If flights are not included, we indicate that here.
Flights are included in the tour cost
Regional Departures:
On certain tours it is possible to depart from a regional airport (rather than London). If a regional departure is possible, we indicate that here.
Regional Departures are available. Call 01962733051
Land only cost:
The "Land Only" cost is the tour price you will pay if you choose to arrange your own flights/transport.
£1,895
Single Room Supplement:
£210
Why Naturetrek?
At Naturetrek we craft expertly-guided group and tailor-made wildlife holidays and cruises to all seven continents. On one of our holidays, you can be assured that our passionate team will enable you to experience and enjoy the best of the world's wildlife and natural spectacles in as comfortable and rewarding a manner as possible, caring as best we can for the environment in the process. We are proud to provide:
The widest choice of wildlife holidays worldwide
Tours managed and led by naturalists, for naturalists
Outstanding value and exceptional customer service
Furthermore, as a Naturetrek client, our office team are always to on hand to help you – so if you have any queries about your holiday, whether before or after you have booked, we will be delighted to answer them on the phone. Please just give our team a call!