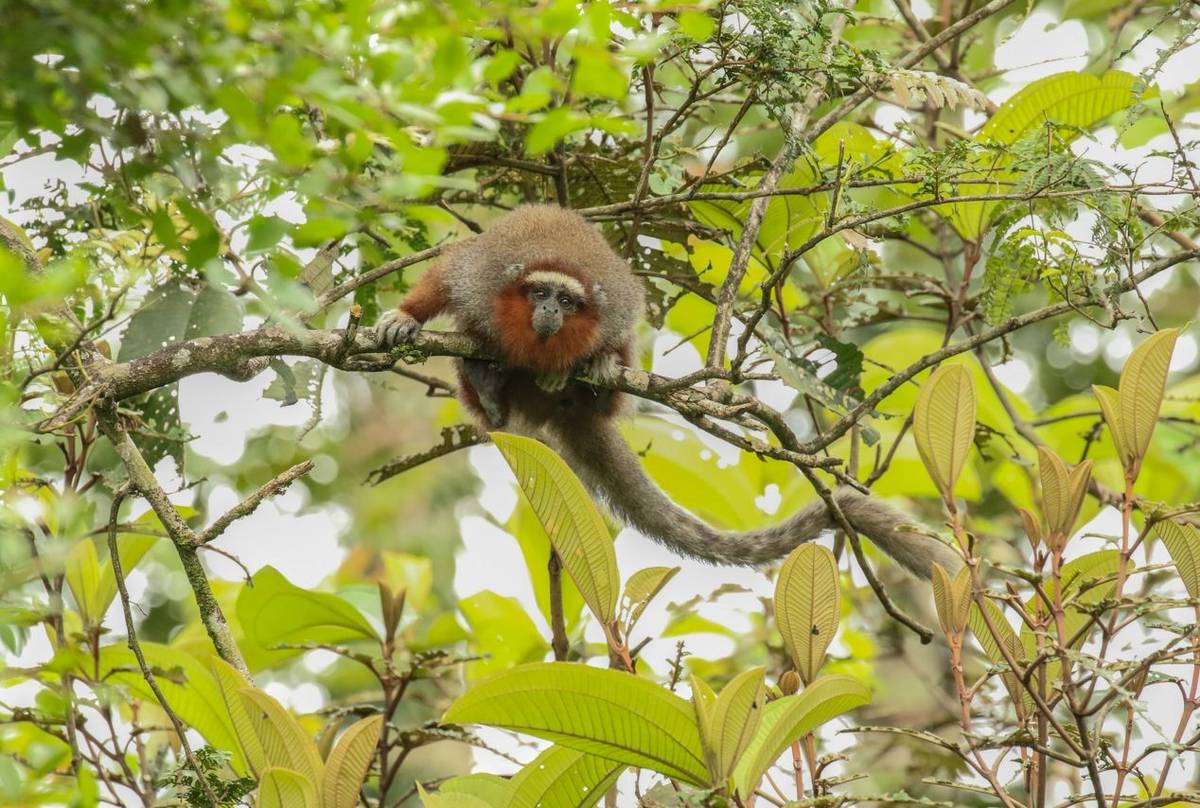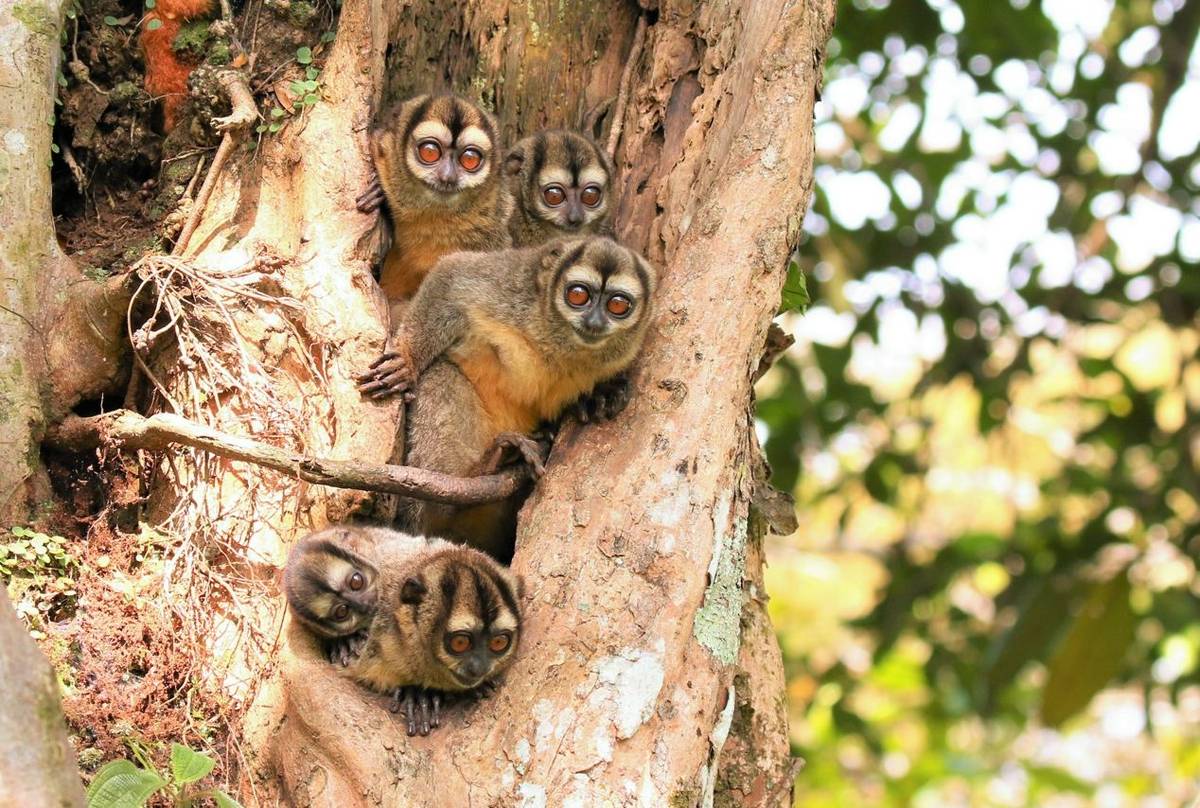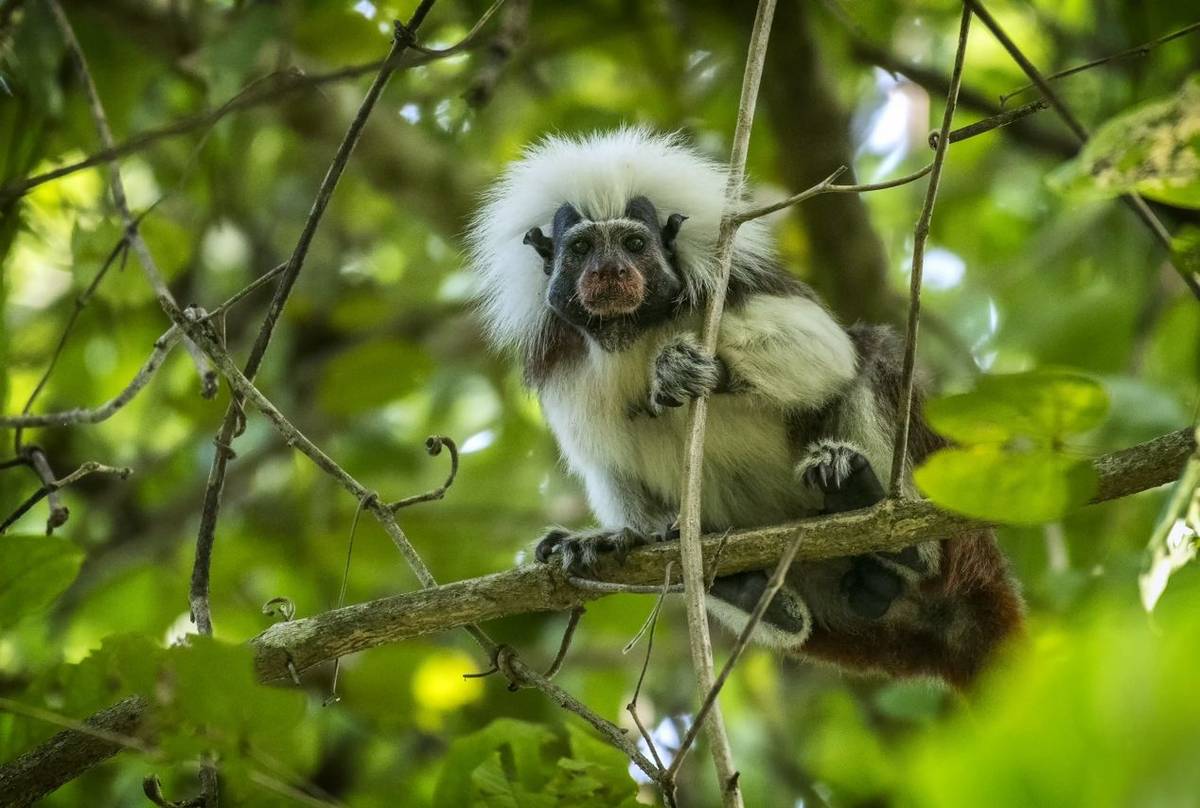 Tour Itinerary and Reports
Colombia's Endemic Mammals
Tour Code: COL05
A 17-day wildlife tour through some of Colombia's most beautiful landscapes, focusing on the country's endemic mammals and, in particular, its captivating primates.
17 days from
£5,895 (Inc flights)
Land only price from
£5,395
Add this tour to your saved toursRemove from saved toursstar_border star

Add to Saved Tours
Highlights
Tour Itinerary and Reports
Summary
Colombia is famed as one of the most biodiverse countries in the world, with the largest bird list of any country anywhere. Its mammals, though, are not very well known, despite the country hosting 450 species, many of them beautiful and iconic. This very special tour focuses particularly on its extraordinary range of colourful, charismatic and rare primates, many of which are endemic, from the strikingly patterned Ornate Titi to the amazing Cotton-top Tamarin. We won't neglect other mammals, with such delights as Giant Anteater possible, and we won't ignore birds either. Among the places we will visit are Putumayo, in the deep south, and the Magdalena Valley.
Unique tour concentrating on some of the best of Colombia's mammal species.
Particular focus on primates, for which Colombia is renowned, with several very rare endemic species
Visit grassland area with chance of Giant Anteater
Nearby forests hold Ornate Titi and Brumback's Night Monkey
Travel to remote south near Putumayo for three endemics: Colombian Black-handed Titi, Colombian Woolly Monkey and Caqueta Titi
Magdalena Valley for more primates and also host of thrilling endemic birds
Finish at Santa Marta and chance to see charismatic Cotton-top Tamarin
After a direct flight to Bogota, we begin our holiday by travelling 75 miles south-east of Colombia's capital city to an area of threatened forest interspersed with open grassland and farmland, situated at a point where the mighty Andes give way to the eastern plains of the Llanos. We will be based here for one night whilst we look for our first endemic primate of the tour, the beautiful Ornate Titi, as well as Giant Anteater and Southern Tamandua. Another target here is the near-endemic Brumback's Night Monkey which we will hope to see at an active nest hole. After a night back in Bogota, a flight to Putumayo in Colombia's remote south takes us into a different habitat and to a completely different selection of both mammals and birds. During our 4-night stay here we will go in search of Colombian Black-handed Titi, Colombian Woolly Monkey and Caqueta Titi – all Colombian endemics and the latter two critically endangered. Ecotourism to this region generates a valuable income for the local community and, it is to be hoped, may be key to ensuring the future of these species.
Travelling north we will head into the endemic-rich Magdalena Valley for four nights. Well known as a birding destination, our mammal-watching forays into the valley will be enhanced by some exciting birding, with species such as White-mantled Barbet, Beautiful Woodpecker and Sooty Ant-tanager all possible. At the top of our list of mammal targets here are three more primate species – the charismatic and endemic Silvery-brown Bare-faced Tamarin, and the near-endemic Variegated Spider Monkey and Grey-handed Night Monkey. We will conclude our unique and spellbinding journey on Colombia's northern Caribbean coast. Here we will spend a night in Santa Marta, followed by two nights in a beautiful and relaxing boutique beach lodge from which we will search for one of Colombia's most appealing endemic mammals, the fabulous Cotton-top Tamarin.
DETAILED INFORMATION
Outline Itinerary
Day 2
Arrive Bogota, transfer Villavicencio
Day 3
Villavicencio, transfer Bogota
Day 8
Miraflor, fly Bogota
Day 9
Fly Medellin, transfer Rio Claro
Day 13
Rio Claro, fly Santa Marta
Day 14/15
Tayrona National Park
Day 16
Tayrona National Park, Bogota and depart
What's Included?
Flights
Accommodation:

A mixture of comfortable hotels and wildlife lodges

Food:

All included in the price
Dates & Prices
2022
Departures
Availability
Cost
Thu 17th Feb - Sat 5th Mar
SPACES
£5,895
Flights:
Most Naturetrek tours include flight costs ex-UK. If flights are not included, we indicate that here.
Flights are included in the tour cost
Regional Departures:
On certain tours it is possible to depart from a regional airport (rather than London). If a regional departure is possible, we indicate that here.
Regional Departures are available. Call 01962733051
Land only cost:
The "Land Only" cost is the tour price you will pay if you choose to arrange your own flights/transport.
£5,395
Single Room Supplement:
£550
Why Naturetrek?
At Naturetrek we craft expertly-guided group and tailor-made wildlife holidays and cruises to all seven continents. On one of our holidays, you can be assured that our passionate team will enable you to experience and enjoy the best of the world's wildlife and natural spectacles in as comfortable and rewarding a manner as possible, caring as best we can for the environment in the process. We are proud to provide:
The widest choice of wildlife holidays worldwide
Tours managed and led by naturalists, for naturalists
Outstanding value and exceptional customer service
Furthermore, as a Naturetrek client, our office team are always to on hand to help you – so if you have any queries about your holiday, whether before or after you have booked, we will be delighted to answer them on the phone. Please just give our team a call!