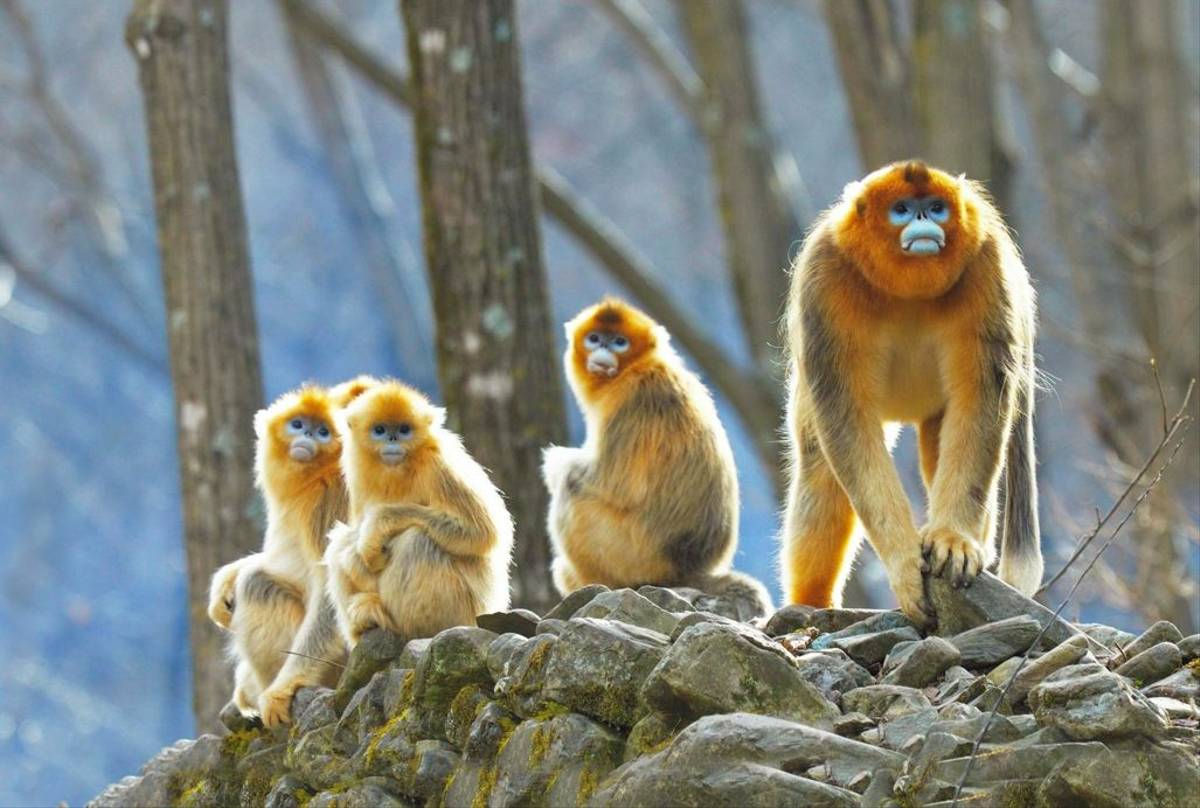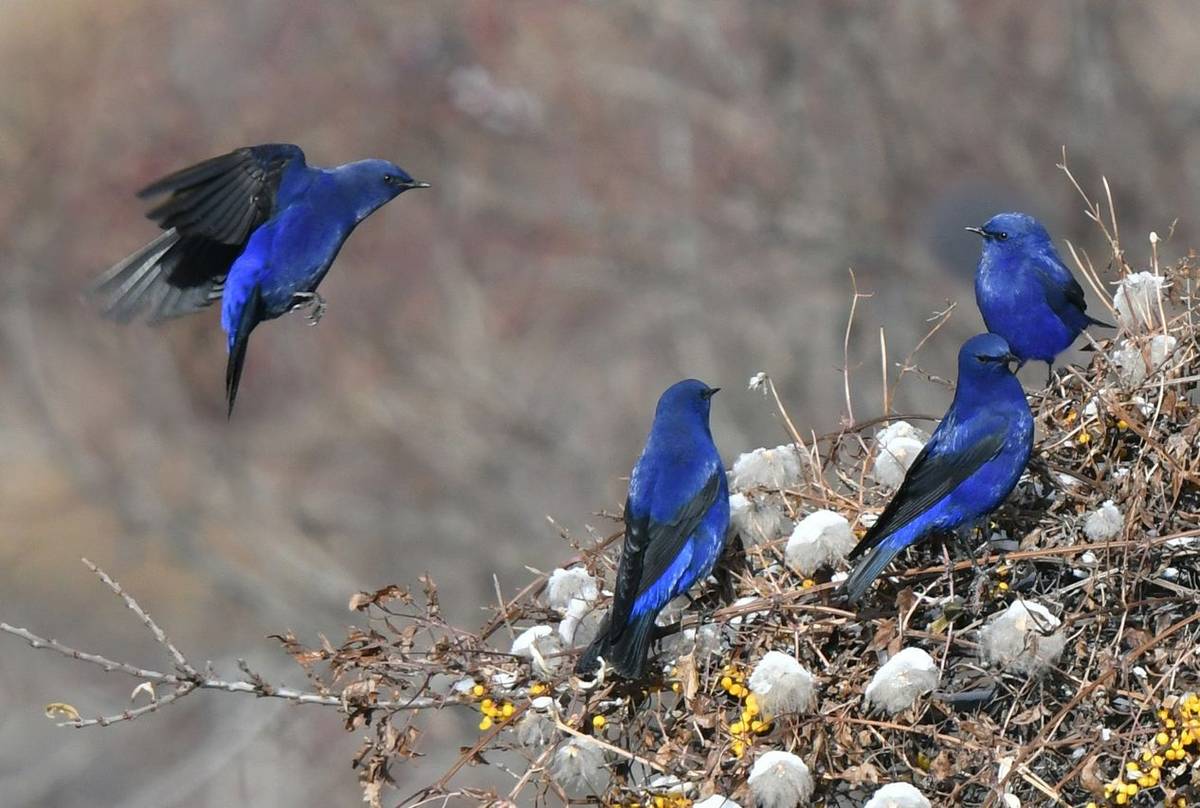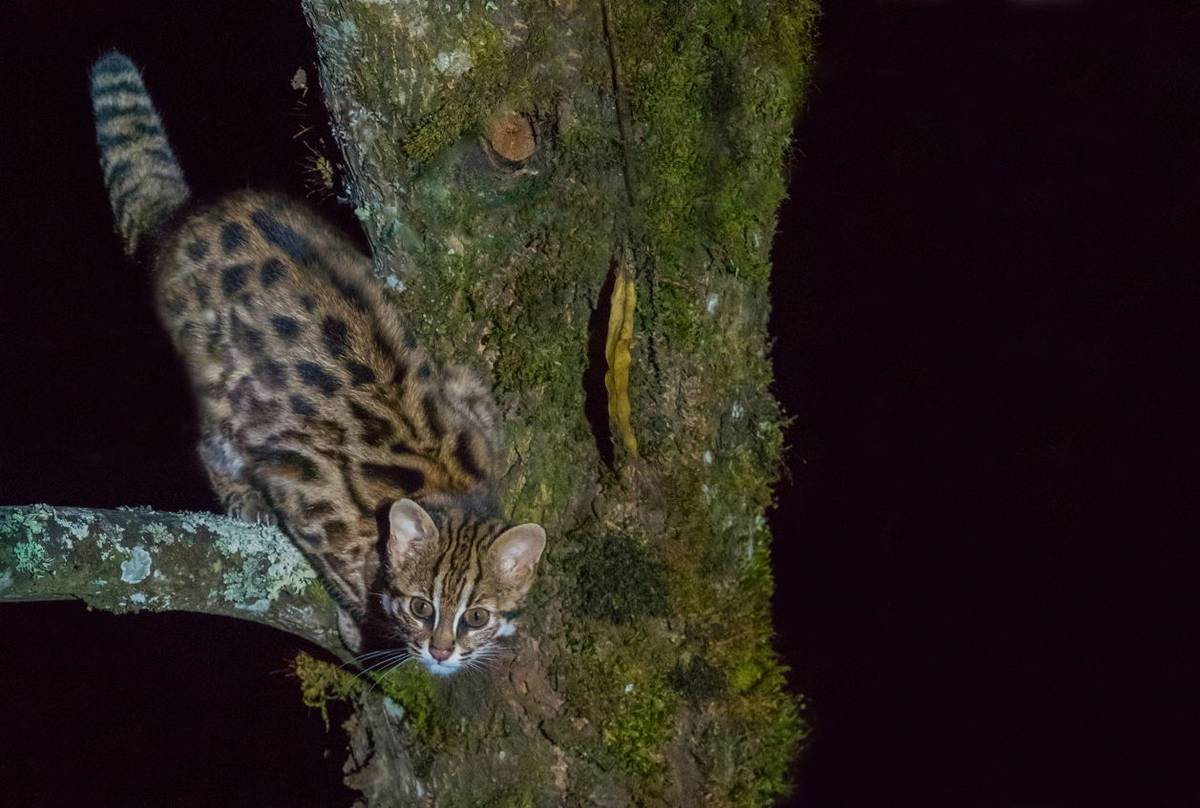 TOUR ITINERARY AND REPORTS
China - Mountains, Monkeys & Terracotta Warriors
Tour Code: CHN06
A 15-day wildlife tour of China's Shaanxi and Sichuan Provinces in search of an exciting range of mammals and birds, and including a visit to the famous Terracotta Warriors of Xi'an.
15 days from
£4,995 (Inc flights)
Land only price from
£4,295
Add this tour to your favouritesRemove from Favouritesstar_border star

Add To Favourite
Highlights
TOUR ITINERARY AND REPORTS
SUMMARY
This tour showcases the provinces of Sichuan and Shaanxi, in the mountainous heart of central China. Nothing here is ordinary, not the culture, nor the wildlife, nor the scenery. We begin the tour by admiring the incomparable Terracotta Warriors, the world's largest collection of pottery figurines, with over 8,000 hand-crafted soldiers, all unique, as well as numerous horses and chariots. Only discovered in 1974, this archaeological treasure-house near the city of Xi'an, is over 2,000 years old! Next, we visit Foping Nature Reserve home to one of the most beautiful primates in the world, the Golden Snub-nosed Monkey. Entering Sichuan, the views become more and more dramatic before we finally reach a height of 4,500 metres at Balang Mountain, home to Grandala, Tibetan Snowcock and other sought-after montane birds. On the way we will explore Tangjiahe Nature Reserve by day and - excitingly – by night in search of birds such as Tawny Fish Owl and Little Forktail, plus mammals including Golden Takin, Hog-nosed Badger and Chinese Leopard Cat! At Wanglang Nature Reserve and Jiuzhaigou National Park the lakes, rhododendron forests and bamboo stands teem with wildlife and delights will be around every richly scenic corner. Wolong National Nature Reserve is also fabulous for many high-altitude birds and mammals. There are even Giant Pandas in these mountains, although we will have to visit a reintroduction centre near Chengdu to see them! 
Visit the Terracotta Army of Xi'an
Spend time with the Golden Snub-nosed Monkeys of Foping
Spectacular mountain scenery
Early morning & evening spotlighting walks & drives
Search for mammals including Chinese Serow, Golden Takin, Chinese Ferret Badger & Tufted Deer
Birds including Golden Pheasant, Grandala, Little Forktail and the rare Asian Crested Ibis
Visit the Dujiangyan Giant Panda Centre
Led by expert naturalist guides
China may be the most populous country on Earth, but there are still corners of this vast and beautiful land where the wildlife reigns supreme. Spectacular national parks and reserves, such as Tangjiahe, Foping and Jiuzhaigou, protect some the country's most exciting mammals and birds, as well as some truly awe-inspiring landscapes. The provinces of Shaanxi and Sichuan lie in the mountainous heart of China, at the foot of the great Tibetan Plateau. Here, forested hills and high alpine meadows are home to some of Asia's most soughtafter mammals including the rare Golden Snub-nosed Monkey and Golden Takin, plus many colourful birds such as White-throated Redstart and Blue Eared-pheasant. Indeed, in a few select corners of the most remote and inaccessible reserves, China's star inhabitant, the Giant Panda, still roams free! These two provinces are also rich in cultural, as well as natural, history and no visit to the region would be complete without time in the company of Xi'an's Terracotta Warriors, one of the world's great archaeological treasures!
This new tour commences with a flight to the city of Xi'an and a visit to the Terracotta Warriors which date back 2,000 years to the reign of China's first emperor. Moving on, we will visit Foping Nature Reserve to view its Golden Snub-nosed Monkeys, one of the most bizarre – but at the same time beautiful – species of primate. Then we will cross into Sichuan, stopping to view the endangered Crested Ibis en route, for three nights at Tangjiahe Nature Reserve. Here, on a series of day walks and night drives, we will look for Tufted Deer, Hog-nosed Badger and perhaps even Chinese Leopard Cat, plus Tawny Fish Owl and Little Forktail. After two nights in Wanlang Nature Reserve, on Sichuan's northern border, and a further two nights in the spectacular Jiuzhaigou National Park, we will move on to Wolong Nature Reserve for a 3-night stay. Here we will ascend Balang Mountain to 4,500 metres, where we will be rewarded with the most dramatic of views and, hopefully, find both Tibetan Snowcock and the stunning Grandala. Although visitor access to the habitats of wild Giant Pandas is no longer permitted, we will end our tour with a visit to the Dujiangyan Giant Panda Centre, near Chengdu, a facility that specialises in the rehabilitation of captive-born pandas with the goal of reintroducing them into the wild.
DETAILED INFORMATION
Outline Itinerary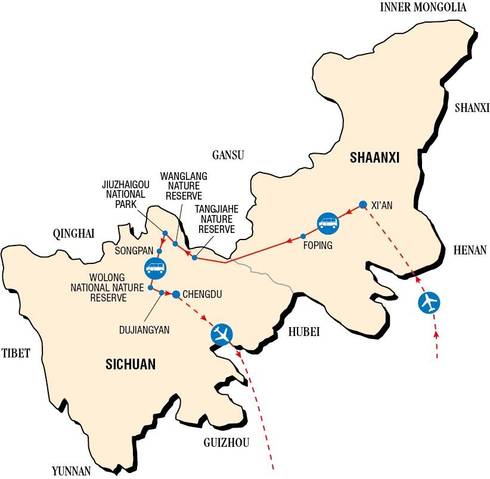 Day 5/6
Tangjiahe Nature Reserve
Day 7/8
Wanglang Nature Reserve
Day 9/10
Jiuzhaigou National Park
Day 11/13
Wolong NNR and Balang Mountain
cloud_downloadDownload Full Itinerary
What's Included?
Flights
Accommodation:

Throughout the tour we will be staying in simple, but comfortable, tourist hotels with private facilities. A limited number of rooms for single occupancy are available at the single supplement rate quoted on our website and in our brochure. 

Food:

All included in the price from dinner on Day 2 to breakfast on Day 15. 
DATES AND PRICES
2020
Departures
Availability
Cost
Thu 16th Apr - Thu 30th Apr
4
£4,995
Flights:
Most Naturetrek tours include flight costs ex-UK. If flights are not included, we indicate that here.
Flights are included in the tour cost
Regional Departures:
On certain tours it is possible to depart from a regional airport (rather than London). If a regional departure is possible, we indicate that here.
Regional Departures are available. Call 01962733051
Land only cost:
The "Land Only" cost is the tour price you will pay if you choose to arrange your own flights/transport.
£4,295
Room sharing options:
If a customer on this departure has already expressed an interest in sharing a room it will be flagged here. We will identify if there are sharing options for male, female or both.
Not available
Single Room Supplement:
£595
Why Naturetrek?
At Naturetrek we craft expertly-guided group and tailor-made wildlife holidays and cruises to all seven continents. On one of our holidays, you can be assured that our passionate team will enable you to experience and enjoy the best of the world's wildlife and natural spectacles in as comfortable and rewarding a manner as possible, caring as best we can for the environment in the process. We are proud to provide:
The widest choice of wildlife holidays worldwide
Tours managed and led by naturalists, for naturalists
Outstanding value and exceptional customer service
Furthermore, as a Naturetrek client, our office team are always to on hand to help you – so if you have any queries about your holiday, whether before or after you have booked, we will be delighted to answer them on the phone. Please just give our team a call!