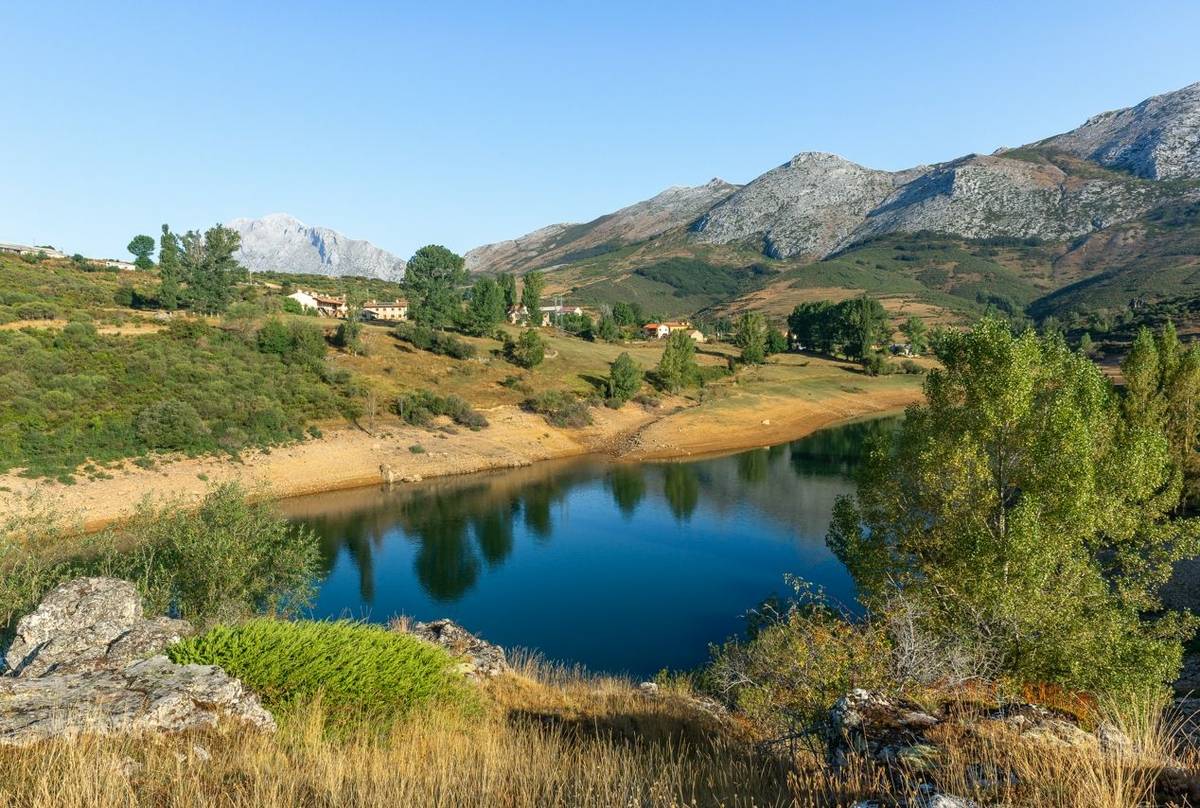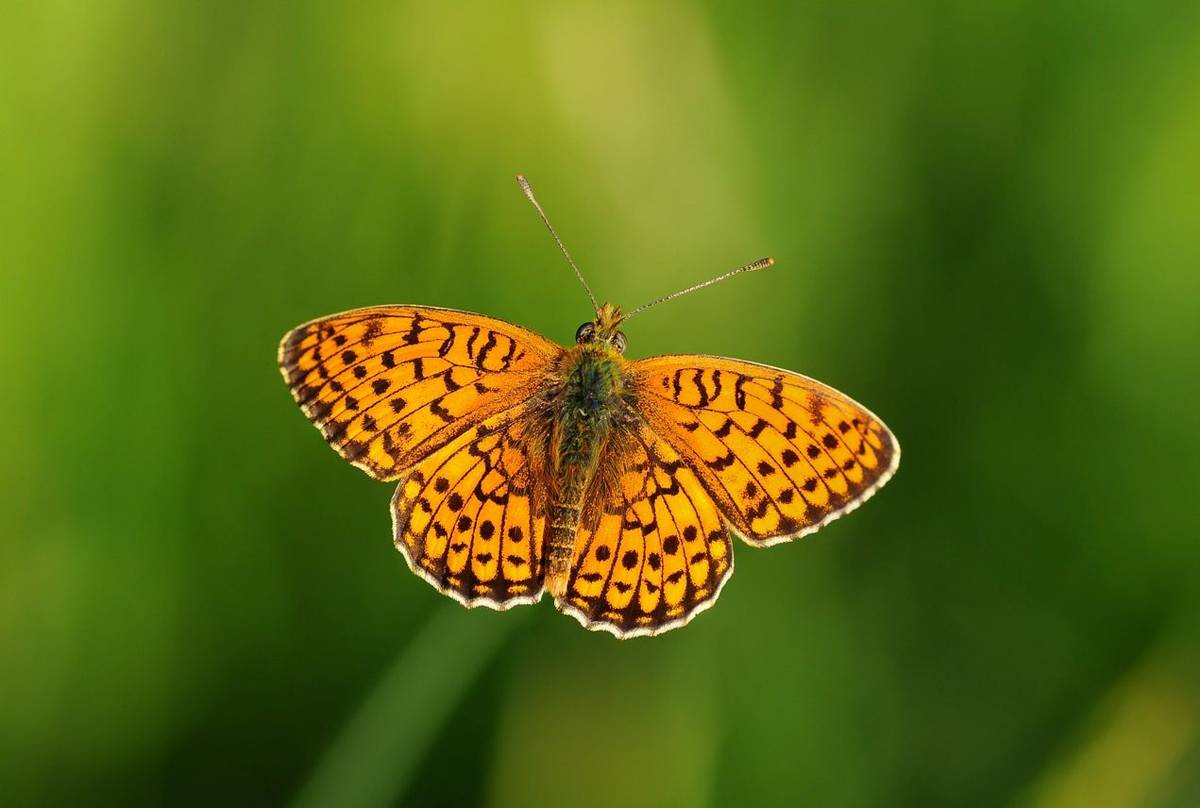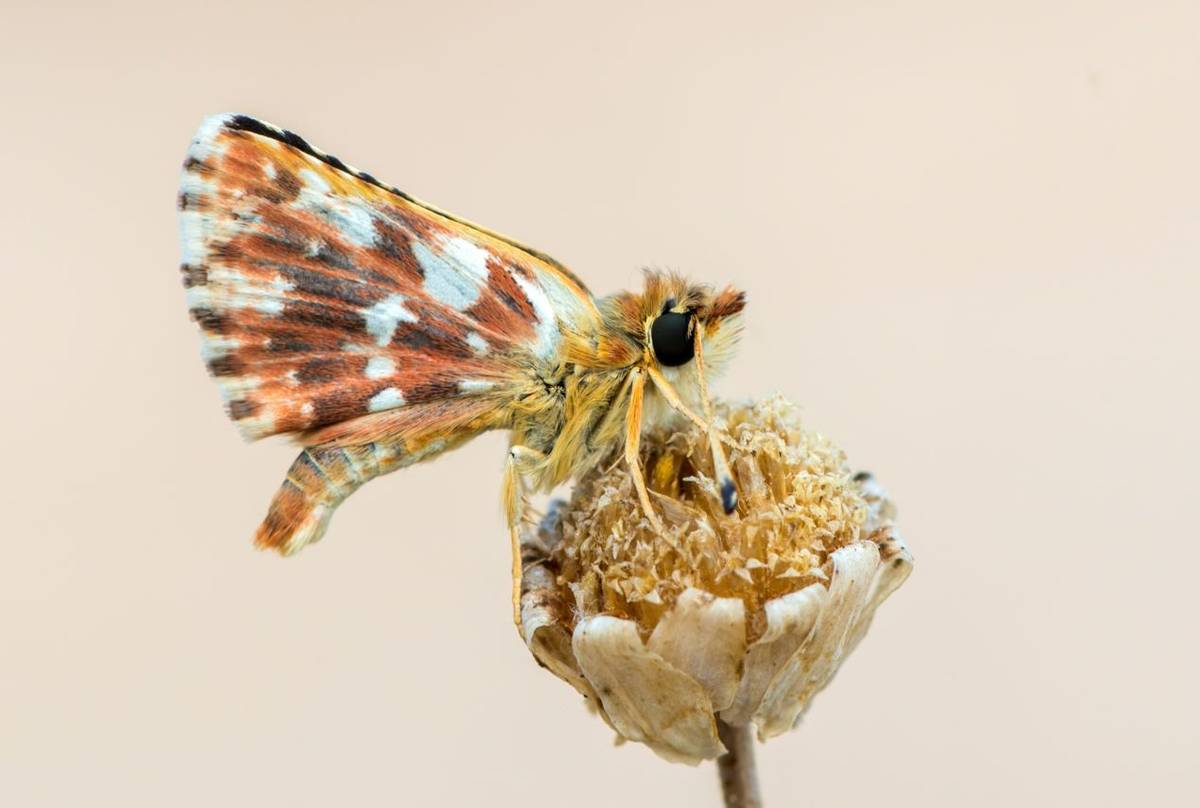 TOUR ITINERARY AND REPORTS
Butterflies of Spain's Montana Palentina
Tour Code: ESP53
An 8-day holiday exploring the woods and meadows in the hills and valleys of a rugged and remote corner of northern Spain in search of a wealth of butterflies.
8 days from
£1,495 (Inc flights)
Land only price from
£1,375
Add this tour to your favouritesRemove from Favouritesstar_border star

Add To Favourite
Highlights
TOUR ITINERARY AND REPORTS
SUMMARY
This holiday takes you into the depth of the Palentian mountains, a remote location in northern Spain where the villages have been largely deserted and the land reclaimed for wildlife. The landscape is full of sweeping vistas and mixed habitats such as limestone ridges and deep oak and beech forests, providing habitat for upwards of 100 butterfly species in July. From the bare slopes at higher elevations to the lower valleys festooned with abundant colourful flowers, we will keep coming across new and exciting species. Then, at the end of each butterfly-watching day, interspersed with wildlife asides such as soaring eagles or grazing deer, we return to our comfortable accommodation and warm welcome from hosts Tino and Rosa, capped off by tasty and sumptuous home cooked evening meals.
Relaxing 8-day holiday in remote location in northern Spain
Superb butterfly area, with 100 species possible, guided by local butterfly expert Fernando Jubete
Chance of Apollo in higher elevations
Endemic Chapman's Ringlet should be seen, as well as Large and Piedmont Ringlets
Flower-rich meadows alive with species such as Purple-edged Copper, Shepherd's Fritillary and Red-underwing Skipper
Excellent bird area with many raptors, including Golden Eagle
Mammals may include deer and Wild Boar (Wolves and Bears occur locally but are hard to see)
Comfortable accommodation and superb food
This new butterfly tour, like our popular wolf-watching and natural history holidays here, is based in three comfortable 'casas rurales' in an otherwise deserted village at the edge of the Parque Natural de Fuentes Carrionas. This is a wild and unpopulated region of Spain – a rugged land of high rocky ridges, steep-sided valleys and bald limestone summits from which magnificent panoramic views extend southwards from the Cordillera Cantábrica to the great plains of Castile and Leon. These mountainsides are rich in alpine flora, while jagged crags and cliffs, and great forests of beech and oak, provide a peaceful refuge for a large proportion of Europe's small western population of Brown Bear, as well as at least three packs of Iberian Wolves and abundant Wild Boar and deer.
Our delightful hosts, Tino and Rosa, have sympathetically restored three terraced farm cottages in which we will be based on this holiday as we search for butterflies and other natural history on daily outings in the company of our resident butterfly expert Fernando Jubete. At higher elevations we will be looking for Apollos and Piedmont, Large and Chapman's Ringlets, while the valley floors, rich in wild flowers, support Purple-edged Copper, Olive Skipper and Red-underwing Skipper. Some of the upper slopes are dominated by exposed limestone and here we will look for a range of species, amongst them Twin-spot and Shepherd's Fritillary, Berger's Clouded Yellow and False Grayling. Silver-washed Fritillaries may be found in the region's oak woods, while Cardinal, Dark Green Fritillary, and both False Ilex and Sloe Hairstreak may be found in the surrounding forest edge and meadows. Black and Middle Spotted Woodpeckers may be found here too, while overhead, birds of prey such as Golden Eagle and Griffon and Egyptian Vultures patrol from the skies.
The exciting, wild landscape of this region is punctuated by ancient villages with their huge dovecotes, now deserted, and fine Romanesque churches sporting intricate carvings, now in decline. It is a rare land that is fast being reclaimed by nature, though life goes on in the historical centre of Aguilar de Campoo. There really is something of interest here for everyone, although on this particular holiday in July it is the butterflies on which we will primarily focus, with over 100 species possible in the week. Each evening, at whatever time we arrive back at our cottages after a rewarding day amongst the region's diverse range of butterflies, we can be sure that a hearty meal, freshly prepared by Rosa, will be awaiting us. It will be hard to leave the magnificent splendours of this forgotten corner of Europe!
DETAILED INFORMATION
Outline Itinerary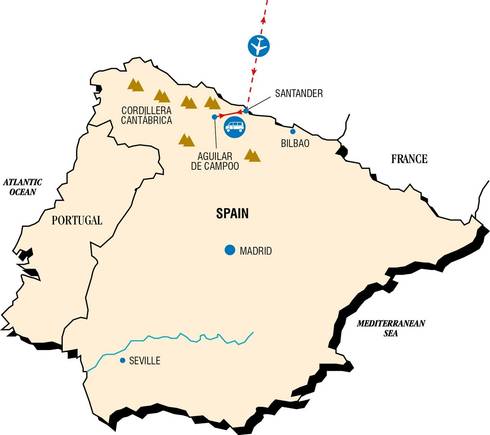 Day 1
Fly Stansted/Santander; transfer Cordovilla
Day 2/7
Daily wildlife excursions in Montana Palentina
Day 8
Return Santander; fly London
cloud_downloadDownload Full Itinerary
What's Included?
Flights
Accommodation:

Three old terraced farm cottages, beautifully restored. A mixture of private and shared facilities.

Food:

All food included in the price.
DATES AND PRICES
2020
Departures
Availability
Cost
Mon 6th Jul - Mon 13th Jul
SPACES
£1,495
Flights:
Most Naturetrek tours include flight costs ex-UK. If flights are not included, we indicate that here.
Flights are included in the tour cost
Land only cost:
The "Land Only" cost is the tour price you will pay if you choose to arrange your own flights/transport.
£1,375
Room sharing options:
If a customer on this departure has already expressed an interest in sharing a room it will be flagged here. We will identify if there are sharing options for male, female or both.
Not available
Single Room Supplement:
£150
Why Naturetrek?
At Naturetrek we craft expertly-guided group and tailor-made wildlife holidays and cruises to all seven continents. On one of our holidays, you can be assured that our passionate team will enable you to experience and enjoy the best of the world's wildlife and natural spectacles in as comfortable and rewarding a manner as possible, caring as best we can for the environment in the process. We are proud to provide:
The widest choice of wildlife holidays worldwide
Tours managed and led by naturalists, for naturalists
Outstanding value and exceptional customer service
Furthermore, as a Naturetrek client, our office team are always to on hand to help you – so if you have any queries about your holiday, whether before or after you have booked, we will be delighted to answer them on the phone. Please just give our team a call!