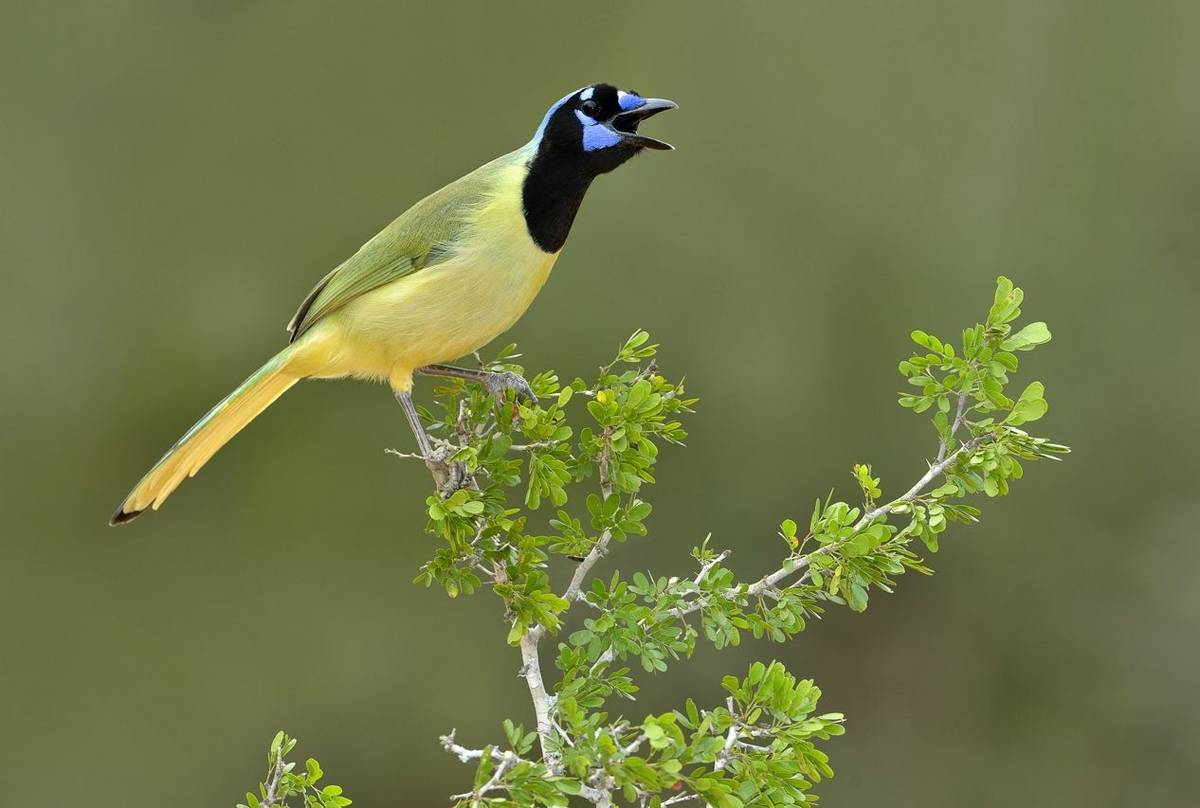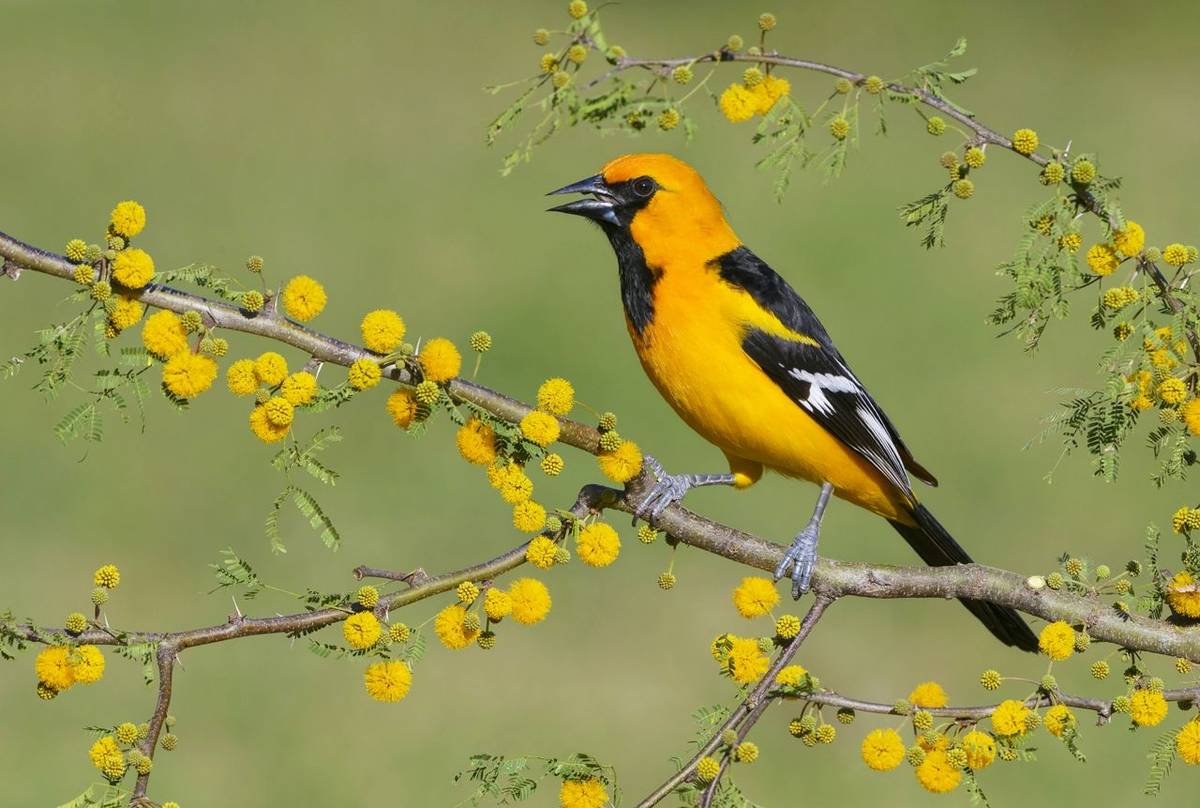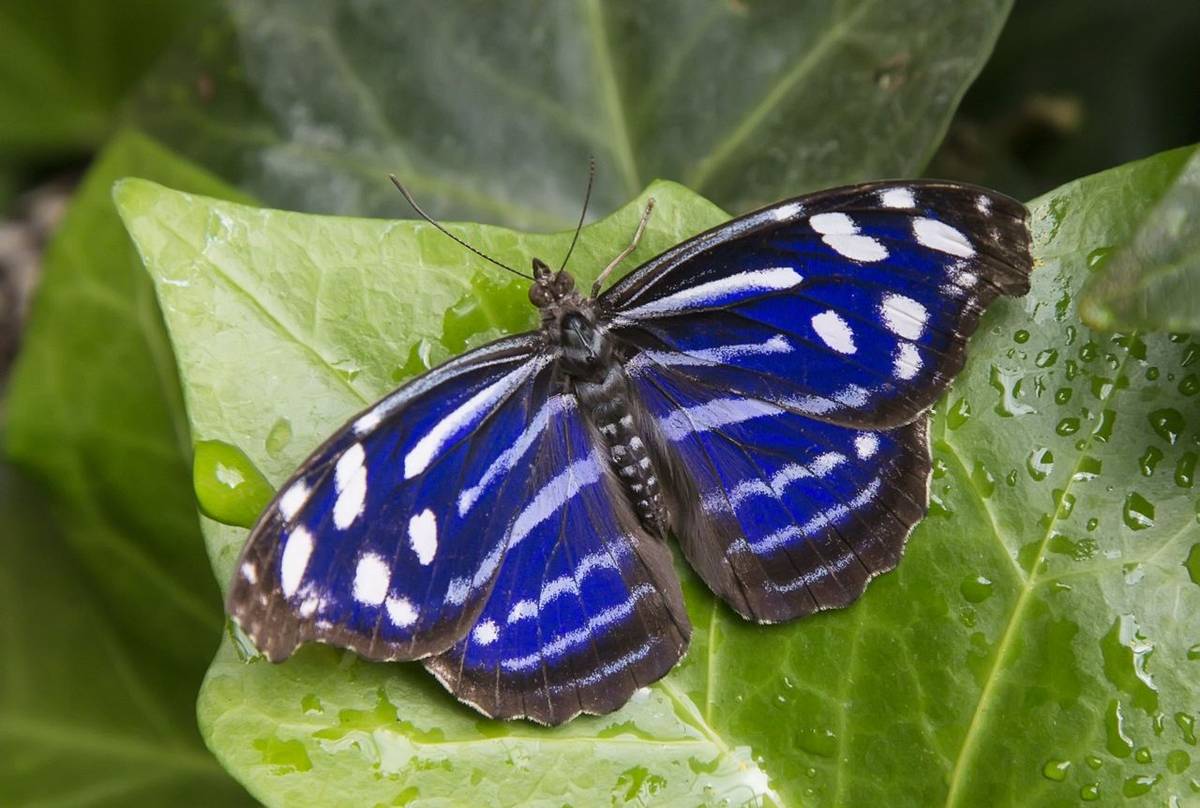 Tour Itinerary and Reports
Birds & Butterflies of South Texas & the Rio Grande Valley
Tour Code: USA15
A relaxed 13-day birdwatching and butterfly tour through southern Texas, visiting the iconic reserves of the lower Rio Grande Valley and staying in charming, family-run ranches and inns where southern hospitality abounds.
13 days from
£4,595 (Inc flights)
Land only price from
£3,995
Add this tour to your saved toursRemove from saved toursstar_border star

Add to Saved Tours
Highlights
Tour Itinerary and Reports
Summary
The Rio Grande Valley, on the border between Texas, USA and Mexico, is home to world class bird reserves and world class birding. In early winter there are many Rio Grande specialities to find, such as Aplomado Falcon, Couch's Kingbird and Buff-bellied Hummingbird, as well as the many casual rarities that the area attracts. The palm groves, mesquite, cactus forests, the riparian woodlands and gardens, are rich in butterflies as well as birdlife, and we will enjoy many of the butterfly gardens that are found throughout the valley.
Relaxed pace of birding and butterfly-watching
Stay in family-run ranches and inns, most with feeders and extensive gardens
See hundreds of Sandhill Cranes coming to roost
See the Whooping Crane flock, almost the whole world population, wintering at Aransas Wildlife Refuge
Look for many Rio Grande Valley specialities, such as Green Jay and Altamira Oriole
Many northern migrants in early winter, and rarities from the south
Over 300 species of butterflies recorded, many easy to see in special butterfly gardens
Visit The Alamo in San Antonio and its famous 'River Walk'
Grading
Grade A. Easy day walks only, all at a relaxed pace.
The lower Rio Grande Valley of Texas is one of the most exciting areas in North America for birds and butterflies. From Falcon Dam in the north to South Padre Island on the Gulf of Mexico, this region is famous among naturalists for harbouring a unique range of wildlife found nowhere else in the United States. Subtropical habitats typical of Mexico's 'Tamaulipan Biotic Province' extend north into the lower Rio Grande Valley, bringing with them a suite of species characteristic of the USA's southern neighbour. Southern Texas has a world-class network of parks and reserves which are home to over 400 species of birds, including most of the world's population of Whooping Cranes which gather along a small stretch of the Texas coast in winter. Furthermore, an explosion of butterfly gardens throughout the valley has resulted in more species of butterfly being recorded here than anywhere else in the country.
Our tour begins with a direct flight to Austin, Texas, and an overnight stop on the edge of the city. The following morning we will visit a few of the local birdwatching sites before driving south to Corpus Christi where we will stay for two nights at Knolle Farm Ranch. Knolle Farm is a working Texan ranch that also offers accommodation for small groups. It is surrounded by gently rolling hills and moss-covered oaks and captures the very best of historic southern Texas with culture, charm, hospitality and delicious home cooking. A highlight of our stay here will be watching hundreds of Sandhill Cranes as they come into their evening roost on the property! From our base at the ranch, we will also visit Aransas National Wildlife Refuge, which offers an opportunity to see, and photograph, the endangered Whooping Crane. As the morning sun slips above the horizon, we will travel by flat-bottomed pontoon into the lagoon to allow closer views of the cranes, together with a wide variety of other species of waterfowl, waders and perhaps even a pod of Bottlenose Dolphins.
Next we will continue south, stopping en route for a private tour of the world-famous King Ranch. This IBA (Important Bird Area) is home to a wonderful variety of birds, mammals, reptiles and insects, including the largest known population of Ferruginous Pygmy-owls in the United States. During our time here we will explore a range of habitats, from wetlands to grasslands, to look for such birds as Least Grebe, White-tailed Hawk, Crested Caracara, Vermillion Flycatcher, Olive Sparrow, Sprague's Pipit and many more.
Moving on, we will enjoy three nights in each of two more famous 'birding inns' (the Inn at Chachalaca Bend and Alamo Inn), which sit in the heart of some of the best birdwatching and wildlife areas in the whole of Texas. From these central locations we will explore the Sabal Palm groves, mesquite and cacti forests protected within 'World Birding Centres' and state parks including Bentsen-Rio Grande Valley and Estero Llano Grande. Many reserves have feeding stations which offer opportunities for close-up photography and attract a unique combination of Mexican, eastern and western American species. Texan specialities to look out for in these areas include Green Jay, White-tailed Hawk, Couch's Kingbird, Audubon's Oriole, Aplomado Falcon, White-tipped Dove and Green Kingfisher, whilst mammals frequenting the region include Collared Peccary (or Javelina), Eastern Fox Squirrel, White-tailed Deer and Eastern Cottontail.
We will also visit the National Butterfly Centre, a private nature reserve which aims to protect the 340 species of butterfly found in the Rio Grande Valley through habitat restoration. Over 200 species of butterfly have been identified in the centre's grounds, including Monarch, Mexican Bluewing and Red-bordered Pixie. There are numerous other butterfly gardens in the valley too, and we will visit several in order to look for such species as White Peacock, Guava Skipper, Malachite, Blue Metalmark, Tropical Leafwing, Empress Leila and Dusky-blue Groundstreak.
Returning from the valley and driving back north once more, we will stop for one further night at Knolle Farm Ranch and enjoy a final opportunity to watch the Sandhill Cranes coming into roost. We will then spend our final night in Texas in San Antonio, where we can enjoy the city's eclectic downtown district with its lively culture, history and fabulous dining. We will also visit the Alamo World Heritage Site to learn more about the region's rich history, and stroll along the city's famous 'Riverwalk', before returning to nearby Austin for our flight home.
DETAILED INFORMATION
Outline Itinerary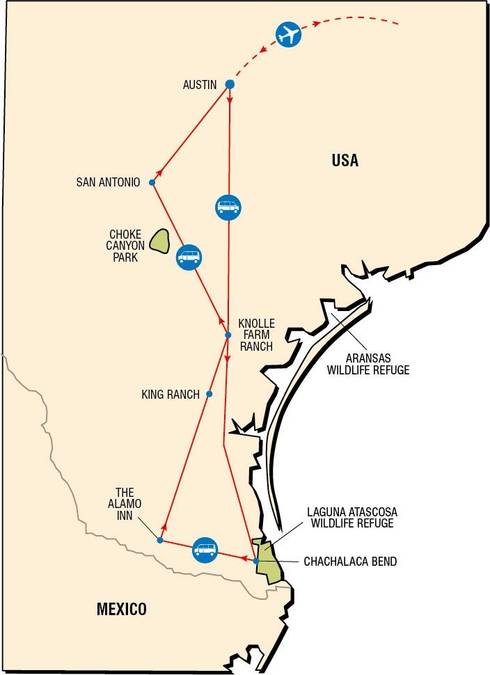 Day 1
Fly Austin, Texas, and overnight
Day 2/3
Knolle Farm Ranch, Aransas and Corpus Christi
Day 4/6
The "lower" Rio Grande Valley, Inn at Chachalaca Bend
Day 7/9
The "middle" Rio Grande Valley, The Alamo Inn
Day 11
Choke Canyon State Park & San Antonio
Day 12
Morning in San Antonio; depart Austin this afternoon
cloud_downloadDownload Full Itinerary
What's Included?
Flights
Accommodation:

We stay in comfortable accommodation throughout, including three famous 'birding inns': Knolle Farm Ranch, The Alamo Inn and The Inn at Chachalaca Bend. All rooms have en-suite facilities, except for two bedrooms at both The Alamo Inn and Chacahalaca Bend, which share a bathroom between them. One of these rooms at each inn will be taken by your tour leaders, and the other, depending on the group size, may be allocated to our group. Single occupancy is available at a supplement, though many rooms do have two queen sized beds, making sharing a room a comfortable experience! The inns are well set up for birders and natural history enthusiasts, with easy trails, feeders and sometimes butterfly gardens too.

Food:

We have chosen to include breakfasts only on this tour; lunches and dinners will be payable locally. This means you can order according to your appetite each day, rather than taking on three course set menus with American-sized portions for every meal! We suggest budgeting around $15 per day for lunch and $35 per day for dinner; approximately $50 per person per day in total would be sensible. We will enjoy breakfast at our accommodation each morning, and eat dinner either here or a nearby restaurant in the evening. During the day, we will enjoy a mixture of local restaurants and the occasional picnic.
Dates & Prices
2020
Departures
Availability
Cost
Sun 8th Nov - Fri 20th Nov
SPACES
£4,595
Flights:
Most Naturetrek tours include flight costs ex-UK. If flights are not included, we indicate that here.
Flights are included in the tour cost
Regional Departures:
On certain tours it is possible to depart from a regional airport (rather than London). If a regional departure is possible, we indicate that here.
Regional Departures are available. Call 01962733051
Land only cost:
The "Land Only" cost is the tour price you will pay if you choose to arrange your own flights/transport.
£3,995
Single Room Supplement:
£1,095
Tour Leader:
Please note that, whilst we assign leaders to particular tours well in advance, we reserve the right to make changes if necessary
Jane Dixon

Jane was born and raised in Preston, Lancashire, and spent her childhood hiking in the Northern fells and moors with her family.  Guidebooks in rucksacks, all new and interesting creatures were studied and identified.  After graduating from University of Newcastle Upon Tyne, where she met her future husband, Adam Dudley (also a guide for Naturetrek), she has lived and worked in numerous countries, including Germany, United States, and India.  These travels have offered fantastic opportunities for wildlife encounters and further study.  During this time, Jane also developed a passion for wildlife photography, and graduated in 2012 from the New York Institute of Photography.  Jane's wildlife and photography interests include butterflies, mammals, reptiles and amphibians, with a developing interest in odonata and spiders.  Birds also feature highly because of her mum and husband.  Since moving to California over 4 years ago, Jane has been a volunteer fieldtrip leader for the Sequoia Audubon Society, run educational courses for local organisations interested in learning more about local birds, taken part in regular bird counts, spent time butterfly monitoring for the rare and localized Bay Checkerspot, and been a regular contributor to iNaturalist.  Now based in Tucson, Arizona, Jane is a keen traveller and always looking out for the next adventure.
2021
Departures
Availability
Cost
Sun 7th Nov - Fri 19th Nov
SPACES
£4,595
Flights:
Most Naturetrek tours include flight costs ex-UK. If flights are not included, we indicate that here.
Flights are included in the tour cost
Regional Departures:
On certain tours it is possible to depart from a regional airport (rather than London). If a regional departure is possible, we indicate that here.
Regional Departures are available. Call 01962733051
Land only cost:
The "Land Only" cost is the tour price you will pay if you choose to arrange your own flights/transport.
£3,995
Single Room Supplement:
£1,095
Why Naturetrek?
At Naturetrek we craft expertly-guided group and tailor-made wildlife holidays and cruises to all seven continents. On one of our holidays, you can be assured that our passionate team will enable you to experience and enjoy the best of the world's wildlife and natural spectacles in as comfortable and rewarding a manner as possible, caring as best we can for the environment in the process. We are proud to provide:
The widest choice of wildlife holidays worldwide
Tours managed and led by naturalists, for naturalists
Outstanding value and exceptional customer service
Furthermore, as a Naturetrek client, our office team are always to on hand to help you – so if you have any queries about your holiday, whether before or after you have booked, we will be delighted to answer them on the phone. Please just give our team a call!