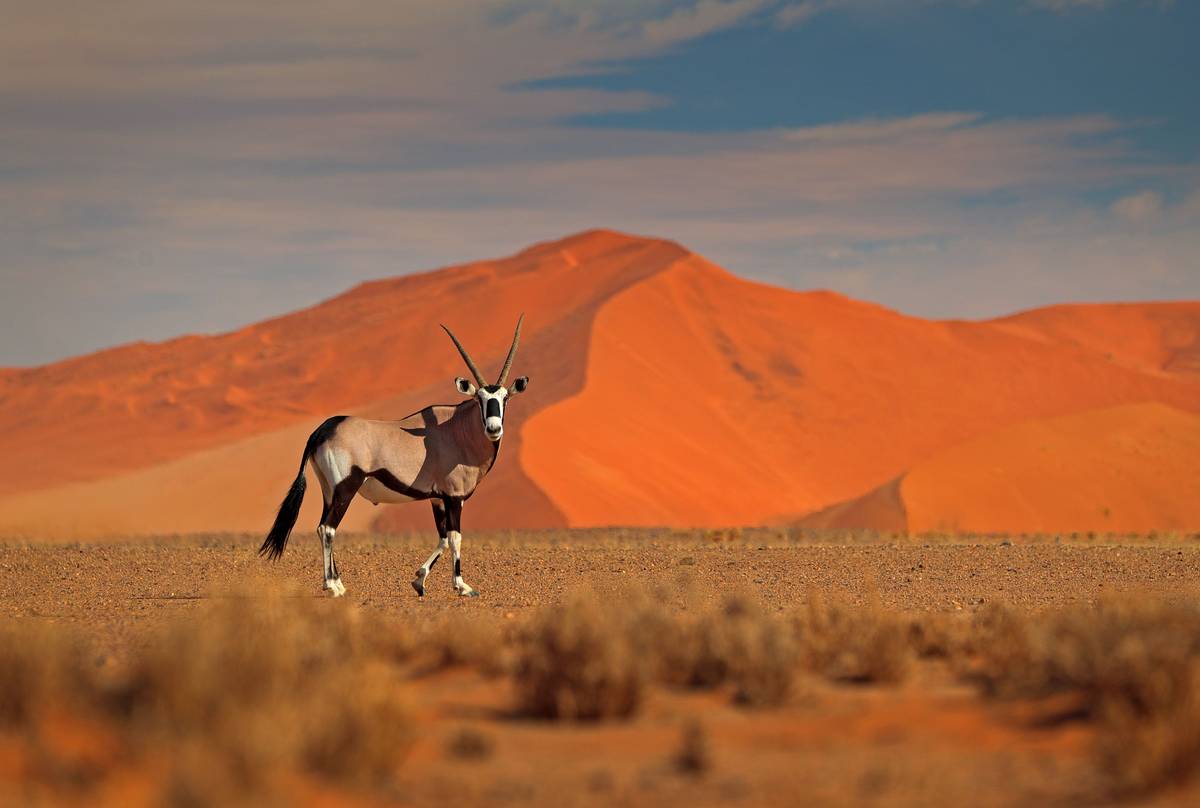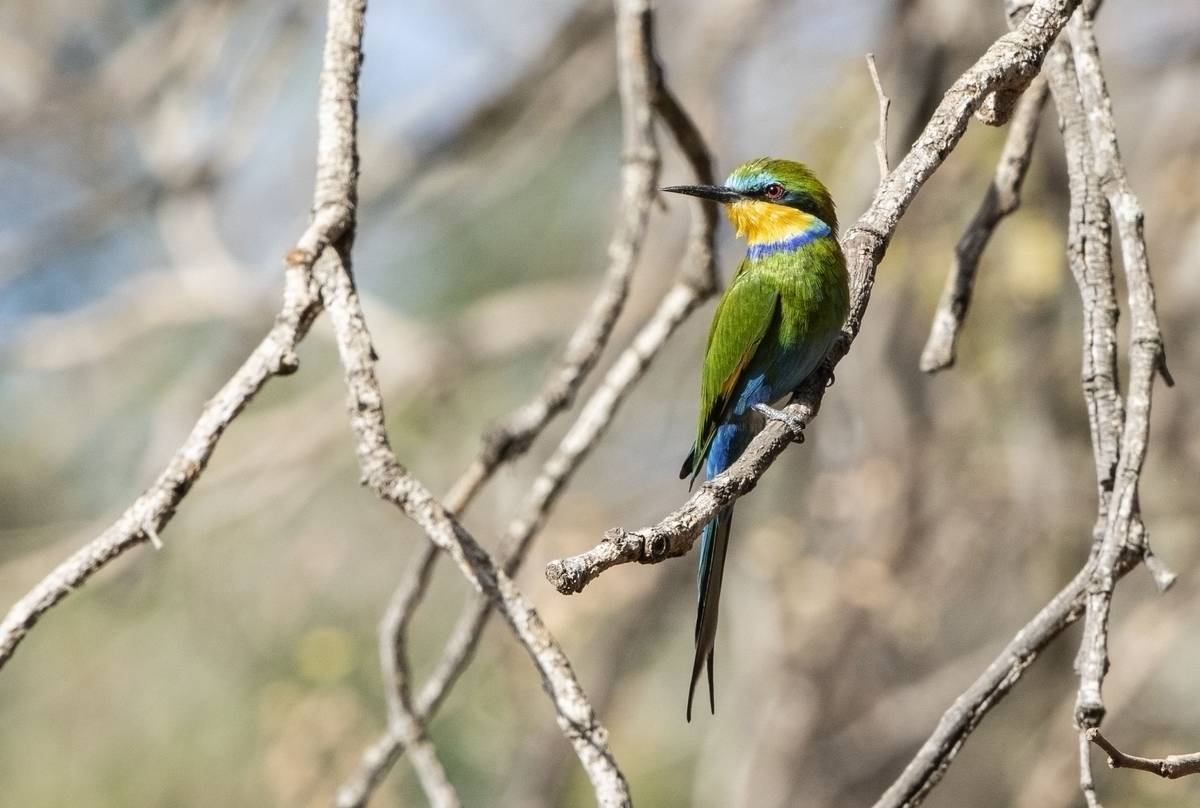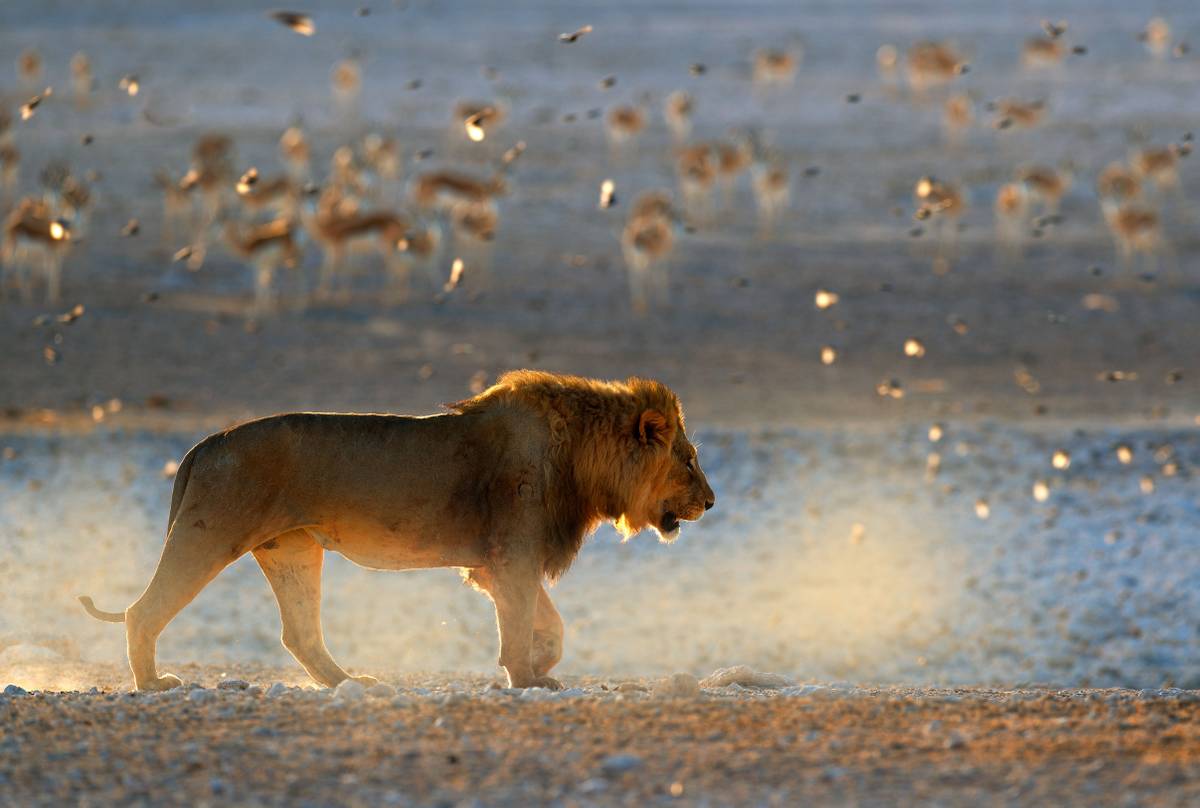 Tour Itinerary and Reports
Namibia - A Photographic Tour
Tour Code: NAM05
An 19-day tour of the varied landscapes, wildlife and pristine night skies of Namibia in the company of an acclaimed photographer
19 days from
£9,595 (Inc flights)
Land only price from
£8,595
Add this tour to your saved toursRemove from saved toursstar_border star

Add to Saved Tours
Highlights
Tour Itinerary and Reports
Summary
Namibia combines great African wildlife with some of the planet's most stunning desert scenery. In Etosha National Park, the holiday will concentrate on photographing mammal behaviour of species such as elephant, zebra, giraffe and lion around the most productive waterholes. In the Namib desert we will photograph the iconic dunes and skeletal trees of Sossusvlei and Deadvlei in the tranquil hours of dawn and dusk. We will look for opportunities to capture images of oryx and other desert wildlife in their evocative natural settings. We then proceed to the charming town of Luderitz in the south of Namibia, where we will photograph the evocative ruins of a deserted diamond mining town. The final stage of the tour will stay at the Quiver Tree Forest in southern Namibia. Here, in some of the world's darkest and clearest skies, we will achieve outstanding images of the night sky, including the rich core of the Milky Way, the Magellanic Clouds and star trails, with quiver trees and dolerite boulders providing beautiful foregrounds at Quiver Tree Forest. The holiday is scheduled around moon phases to optimise conditions for astrophotography. It includes specialist advice and lectures on astrophotography, as well as desert landscape and mammal photography.
Photograph classic African wildlife, including elephants, lions and giraffes, in Namibia's premier national park - Etosha
Make dawn and dusk images of the world's highest sand dunes in the Namib Desert
Photograph Namibia's iconic Quiver Trees in a variety of lights
Make images of the stunning southern hemisphere's night sky, including the galactic centre of the Milky Way, Large and Small Magellanic Clouds
Urban exploration at the deserted mining town of Kolmanskop, where civilisation is being reclaimed by wilderness
Led by a wildlife and landscape photographer 
Grading
Grade A - Easy day walks.
Namibia is the third least densely populated country in the world. Its expansive spaces encompass the world's largest sand-dunes, world-class wildlife, abandoned mining towns, extraordinary desert flora and fauna, along with some of the darkest skies on the planet. This tour focuses on abundant big game, stunning desert landscapes and iconic astrophotography; areas that rank amongst the best for anywhere in Africa.
The tour starts in Etosha, the "Big White Place", where we are sure to encounter elephant, zebra, giraffe and lion around the most productive waterholes. There will be numerous opportunities to photograph the behaviour of these species. We will also seek less familiar mammals, such as brown hyena, and the amazing bird life of this National Park, including ostrich and secretary bird. After dark we will gather at a waterhole adjacent to our comfortable rest camp where we expect viewings of the increasingly rare black rhinoceros; a species seldom encountered elsewhere in Africa.
Our journey takes us down part of the Skeleton Coast, where we will photograph fur seals and shipwrecks, into the heart of the Namib Desert, home to chameleons, geckos, rolling spiders, scorpions, lizards and snakes. We then spend three days at Sossusvlei, making images of the huge dunes and pans in early morning and evening light. An undoubted highlight of our time here will be sunrise at Deadvlei, with its preserved skeletons of trees that died centuries ago, now one of the most sought-after destinations in the world for landscape photographers.
In the far south of Namibia we visit the charming coastal town of Luderitz, where we will focus our photographic attention on the remarkable, deserted mining town of Kolmanskop. Gently decaying as the houses are absorbed into the desert, this is another place that is instantly recognisable but has to be experienced to truly appreciate the iconic images.
Our final destination is the Quiver Tree Forest and Giant's Playground, a sparse landscape of huge dolerite boulders and iconic quiver trees. We will photograph these in early morning and late afternoon, when they briefly glow in golden light. However, it is after dark that the true potential of this remarkable area is revealed as we appreciate the stunning Southern Hemisphere night sky in all its glory.  Far removed from any light pollution, we have three evenings to photograph the Milky Way's galactic core, Large and Small Magellanic clouds, southern constellations and star trails with the silhouettes of quiver trees and dolerite boulders breaking into the foreground.
Led by a photographer and naturalist, full guidance on techniques for wildlife photography, landscape photography and astrophotography will be provided throughout. This tour will give you fantastic experiences, develop your photography to the next level and enhance your understanding of the natural world.
DETAILED INFORMATION
Outline Itinerary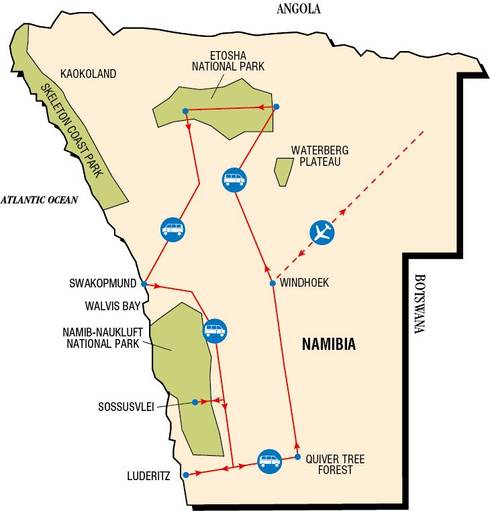 Day 1/2
Depart UK and overnight in Windhoek
Day 3/7
Photography excursions for birds and mammals in Etosha National Park
Day 8/9
Drive Swakopmund and Living Desert tour
Day 10/12
Drive Sossusvlei - dune photography
Day 13/14
Luderitz and Kolsmanskop – abandoned mining town
Day 15/16
Quiver Tree Forest – astrophotography, desert landscapes and mammals
Day 17/18
Mariental and Kalahari. Fly home
cloud_downloadDownload Full Itinerary
What's Included?
Flights
Accommodation:

 Comfortable chalets and lodges with private facilities.

Food:

All meals included 
Dates & Prices
2022
Departures
Availability
Cost
Fri 8th Jul - Tue 26th Jul
1
£9,595
Flights:
Most Naturetrek tours include flight costs ex-UK. If flights are not included, we indicate that here.
Flights are included in the tour cost
Regional Departures:
On certain tours it is possible to depart from a regional airport (rather than London). If a regional departure is possible, we indicate that here.
Regional Departures are available. Call 01962733051
Land only cost:
The "Land Only" cost is the tour price you will pay if you choose to arrange your own flights/transport.
£8,595
Single Room Supplement:
£750
Why Naturetrek?
At Naturetrek we craft expertly-guided group and tailor-made wildlife holidays and cruises to all seven continents. On one of our holidays, you can be assured that our passionate team will enable you to experience and enjoy the best of the world's wildlife and natural spectacles in as comfortable and rewarding a manner as possible, caring as best we can for the environment in the process. We are proud to provide:
The widest choice of wildlife holidays worldwide
Tours managed and led by naturalists, for naturalists
Outstanding value and exceptional customer service
Furthermore, as a Naturetrek client, our office team are always to on hand to help you – so if you have any queries about your holiday, whether before or after you have booked, we will be delighted to answer them on the phone. Please just give our team a call!