Bringing wildlife to you in your living room
"Lockdown has made it extremely difficult to sate one's appetite for wildlife, but our podcast series aims to do just that – by bringing the wildlife to your living room (or wherever else you might be listening!). We'll be chatting to some of our most popular leaders from their lockdown locations, to inspire and entertain you through this difficult time.
Both podcast and video versions are available, so you can either just listen while pottering around the garden, or sit down with a cup of tea and watch!"
Sara Frost – Marketing Manager and tour leader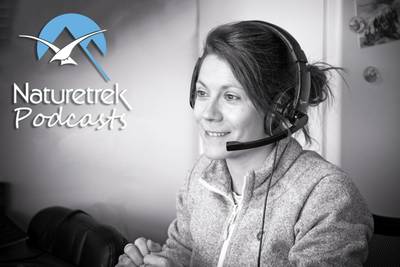 Conserving Iberian Wolves and Lynx in Spain, with Byron Palacios
Episode 6 – 10/07/2020
Tour Leader Byron Palacios has been leading Naturetrek tours for over 15 years, and in this podcast, we talk conservation on the Iberian peninsula, as Byron tells us about the thrill of searching for Iberian Wolves and Lynx in Spain.
Colombia – Birds, Beers and Life in Lockdown, with Robin Smith
Episode 5 – 09/07/2020
Tour Leader and ex-Naturetrek Tailormade Manager Robin Smith talks to Naturetrek's General Manager Andy Tucker, about birdwatching in Colombia and life in Colombian lockdown.
30 Years at the RSPB, with Senior Conservation Officer Dr Tim Melling
Episode 4 – 07/05/2020
Tour Leader Dr Tim Melling reveals some of the key conservation projects he worked on during his career, including grouse shooting, wind farms, preventing destructive developments and protecting Twite and Ring Ouzel in the Peak District.
Reintroduction of the Northern Bald Ibis in Andalucía, with Niki Williamson
Episode 3 – 04/05/2020
With fewer than a thousand birds remaining in the wild, the Northern Bald Ibis is a bird on the edge of extinction, but with a successful reintroduction programme underway in Andalucía and intensive conservation work in Morocco, there is hope for this species yet …
The Epic Flyway Journey of Migratory Raptors, with Simon Tonkin
Episode 2 – 09/04/2020
What is it like to live in the epicentre of bird migration? Tour Leader and ornithologist Simon Tonkin talks about the joys of living near the Strait of Gibraltar.
Urban Peregrines: Taking the City by Storm, with Ed Drewitt
Episode 1 – 02/04/2020
Tour Leader, and author of the book 'Urban Peregrines' Ed Drewitt gives an exclusive insight into the lives, and conservation of, the world's fastest bird.