By

This email address is being protected from spambots. You need JavaScript enabled to view it.



Tailormade Manager
16th February 2019
In the wake of England's 2-1 Test defeat in the West Indies, and with the Cricket World Cup coming to England before another Ashes summer at home, we are hoping the Test team returns to winning ways before their international challenges in New Zealand, South Africa, Sri Lanka and India in the next couple of years. Fortuitously all these destinations also offer outstanding birding and wildlife opportunities, and we are pleased to offer holidays to incorporate the cricket during these upcoming test series.
New Zealand – November/December 2019
Later this year the England team will be heading to New Zealand to play two test matches in Christchurch and Auckland, ahead of a 4-test series in South Africa. This will take place in New Zealand's austral spring and so is perfectly timed to enjoy the best of the country's rich assemblage of endemic flora and fauna and spectacular natural landscapes.
The Auckland test can easily be followed by a visit to the boiling mud and water at Waimangu or the podocarp forest at Pureora. Across the Cook Strait, the Christchurch test can be accompanied by a visit to Milford Sound for spectacular scenery and endemic birds including Yellowhead, Kea and Rock Wren. Travelling east to Dunedin offers the opportunity for a cruise around Taiaroa Head, the only mainland breeding site of Northern Royal Albatross, whilst heading further south to Steward Island offers chances for Brown Kiwi and other endemic species.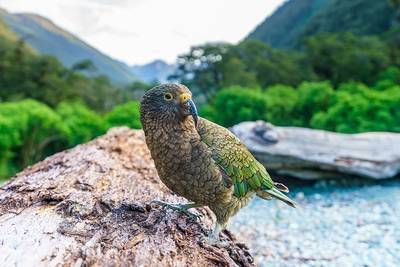 Kea
Both tests can be combined together in an extended holiday to this scenically beautiful and geographically isolated wildlife paradise.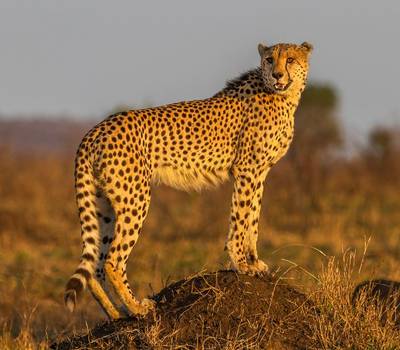 Cheetah
South Africa – December 2019/January 2020
At the end of the year the England team will be returning to South Africa to play the Proteas, including at Newlands, arguably one of the most beautiful cricket grounds in the world. The magnificent Kirstenbosch Botanic Gardens are located only a stone's throw from the stadium, against the spectacular backdrop of Table Mountain. Visitors may also choose to head further south to Boulders Beach to find the resident colony of African Penguins, or to the Cape of Good Hope Reserve or Strandtfontein Wetlands.
The exact schedule of the series is yet to be released but we do know that three more tests will be played in cities across South Africa between December and January. This is a fantastic time for birders to visit, as northern migrants bolster resident populations. Kruger National Park is undoubtedly the best game reserve in the country for wildlife abundance and diversity, and should certainly be included on any holiday to South Africa.
When England travelled to Sri Lanka in November last year, they secured an impressive victory in all formats against the home team, which they'll be hoping to repeat during their next tour which is scheduled for March 2020.
Sri Lanka is a beautiful country of terraced hills and mountains, superb wetlands and forest, and stunning coastlines. Consequently, the country supports a huge diversity of endemic flora and fauna. One of the highlights of a visit in March is the regular appearance of Blue Whales off the south coast of the country, which can be observed on boat trips from Mirissa. March is also a fantastic time to visit Sri Lanka for its impressive flora, including native orchids, specialist plants of mangrove communities, fruit trees and tea plantations. The variety of endemic birds, colourful butterflies, famous temples and a warm friendly people add yet more interest to a combined wildlife and cricket holiday to this delightful island.
India – January 2021
India is a country steeped in fantastic culture, heritage and history, and whilst the England cricket team may not always have been particularly fruitful in their quest for victory here, watching a test match in India offers perhaps one of greatest experiences in the world for any cricket fan.
From a wildlife perspective India is, of course, most well known for its Tigers but the diverse landscapes of the country also support a huge wealth of other wildlife, from the bird-rich tropical reserves of Periyar and Nagarhole to the Himalayan foothills of Kaziranga National Park. Even the central Indian Tiger Reserves of Bandhavgarh, Kanha, Pench and Tadoba support an abundance of other wildlife such as Leopard, Sloth Bear, Dhole, Gaur and Golden Jackal. The British winter is a great time to visit India, as the parks are lush and at their scenic best.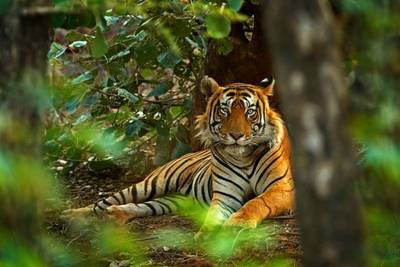 Tiger
Naturetrek will be happy to offer combined cricket and wildlife holidays to any of these destinations, either on a Group or Tailormade basis. Choose between fully guided private tours, shared wildlife excursions, self-drive tours or a combination of all three.
If you would like further details of our cricket and wildlife holidays to any of these destinations, please email This email address is being protected from spambots. You need JavaScript enabled to view it. or call Georgie Head on 01962 733051 to register your interest.