Tour Leader Spotlight: Philip Thompson

This email address is being protected from spambots. You need JavaScript enabled to view it.
Philip attributes his lifelong passion and interest in the natural world, particularly his interest in the wildlife of Africa, to being born in Nigeria. He was born of a generation who, as children, would think nothing of disappearing off into the surrounding woods and countryside only to return at the end of the day hungry and tired. This enjoyment of being in the open country and experiencing at first hand the natural world has remained with him to this day and it is now his great pleasure to show and share with others the natural delights which drew him to tour leading! His main interest is in wild flowers but he remains a very keen and able birder with an interest in all other forms of the natural environment. We catch up with him in this latest tour leader interview…
So Philip, when and how did your interest in wildlife begin?
I can't really give a time when my passion and interest in wildlife began as I have always felt this way for as long as I can remember. As a child at Infant School all I ever wanted to do was paint pictures of elephants and lions (with several hung on the school walls!). As I grew older, the interest has always been there to a greater or lesser degree, depending on my age and circumstances in life.
When and where did you lead your first tour for Naturetrek?
My first tour was back in the spring of 2006 in the Spanish Pyrenees. A trip I still lead on a regular basis!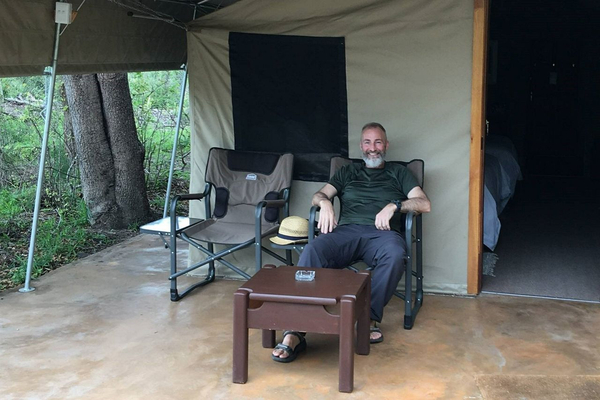 What is, or was, your day job?
Until very recently, my wife and I had a fashion clothing shop/boutique in Brighton that we had managed and owned for over 35 years. Unfortunately, the recent Covid-19 crisis brought forward our planned retirement by a few years! We decided that now was a good time to get out and take it easy. A very different field from natural history, but we enjoyed the interactions and conversations with our customers – something that is shared with leading groups to far flung places.
What other interests do you have outside of wildlife?
Whilst not entirely unrelated I am keen on gardening, although in a 'scruffy' species-rich wildlife friendly way! I get endless enjoyment from seeing the range of insects and birds that a small suburban garden can attract, alongside the patience and acceptance of failure of trying to grow as many rare, unusual and beautiful flowers as possible. Success is not guaranteed by any means, but one's initial optimism cannot be supressed. I also love a wide range of music, films and books.
What current conservation projects or issues most concern you?
Clearly the current period of decline in biodiversity and potential catastrophic global extinctions are a major concern, with little sign for optimism. Beyond writing to my local MP and local councillor and signing numerous petitions (battling cynicism that our democratic processes can have an effect) I'm mainly concerned with activities on a local level where every little helps. I founded, and act as the chairman of, a local residents' volunteer group which, alongside our cash-strapped council, manages a site on the urban fringe where I live. Here, we are working to promote local engagement and to build a degree of local pride and respect for the area, as well as increase the species diversity and manage the various habitats to benefit the existing biodiversity.
Do you have a favourite bird, mammal or plant?


A favourite bird would be the European Swift, as they lead such an incredible lifestyle and are with us in the UK for such a short period of time; true birds of summer and all the associations that go with that. I eagerly await my first sighting each spring and mourn their departure in late summer. Seeing them feeding over the downs from my home is guaranteed to raise one's spirits. My favourite mammal is the Hare, a species seen all too rarely where I live unfortunately. Being mad about plants makes picking a favourite all but impossible! The limitless variety of shape, colour and form makes them all interesting in their own way.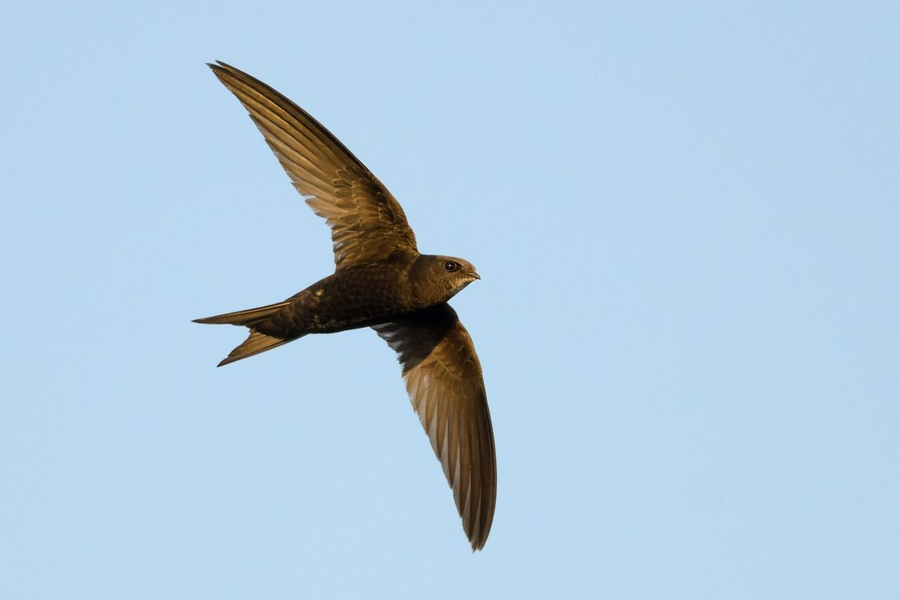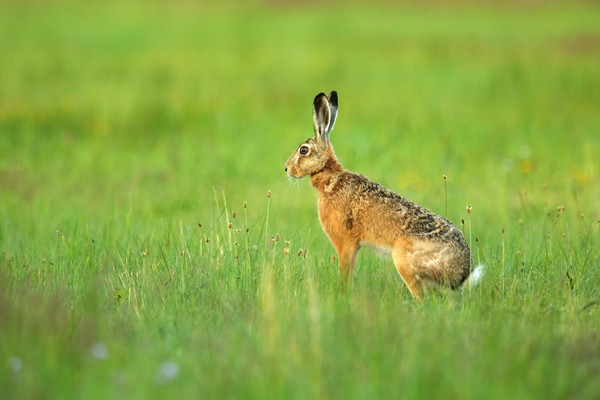 What do you enjoy most about leading tours?
I derive most pleasure from discovering, and spotting, exciting and beautiful plants, birds, butterflies etc., and sharing and instilling my own levels of excitement for these species with my tour participants. The thrill of stumbling upon a gem of a flower or having a close encounter with a long sought-after bird in a wild and beautiful environment, to fulfil a client's dream, is a fabulous feeling.
What are you reading at the moment?
I have just finished reading the weighty tome 'Wizard of the Crow' by Ngugi wa Thiong'o, a Kenyan author, which is a black satirical fantasy set in the fictional African Free Republic of Aburiria. It concerns the despotic manipulation of power by the Ruler and the struggle for influence and position by his ministers, all intermingled with superstition in a magical fantasy style.
What new destinations would you like to visit next?

I always have a keen interest in any destination in Africa, new or otherwise. With hopefully a more settled political situation, Iran holds a strong appeal both culturally and from a natural history perspective.