The Galápagos Islands – Introducing Cachalote Explorer…. and re-introducing Beluga!

By

This email address is being protected from spambots. You need JavaScript enabled to view it.



Operations Manager
8th June 2019
Our new Galápagos yacht, Cachalote Explorer, has just completed her first winter season in the 'Enchanted Islands' and we have finally got our hands on a collection of quality images which showcase the appeal of the boat. Click here for further information, our gallery of images, and previous trip reports.  
We also work with Cachalote Explorer's sister boat, Beluga, which offers a bit more speed and space. Click here for details of our 'Deluxe' cruises.
The owners of Cachalote Explorer and Beluga are a small, family-run Ecuadorian company who, like Naturetrek, pride themselves on outstanding customer service. Both boats have air-conditioning throughout, fantastic crews, deck space and the best Galápagos National Park guides.
If you're thinking of travelling to the Galápagos, these boats come highly recommended. Booking on a Naturetrek Galápagos charter brings with it several advantages, not least the appeal of cruising with like-minded Naturetrek clients, as opposed to a mixed-focus, non-wildlife cruise.
Operations Manager, Andy Tucker, has compiled a piece on Galápagos FAQs here. For further information, please call Andy on 01962 733051, or email This email address is being protected from spambots. You need JavaScript enabled to view it..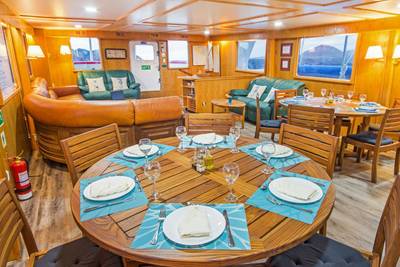 The Cachalote Explorer's dining and living room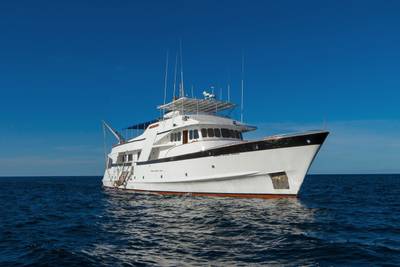 The Beluga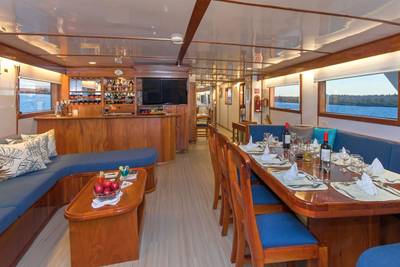 The Beluga's dining room