Harold Wonham travelled on our ''The Bavarian Alps' holiday and submitted this entry to our writing competition.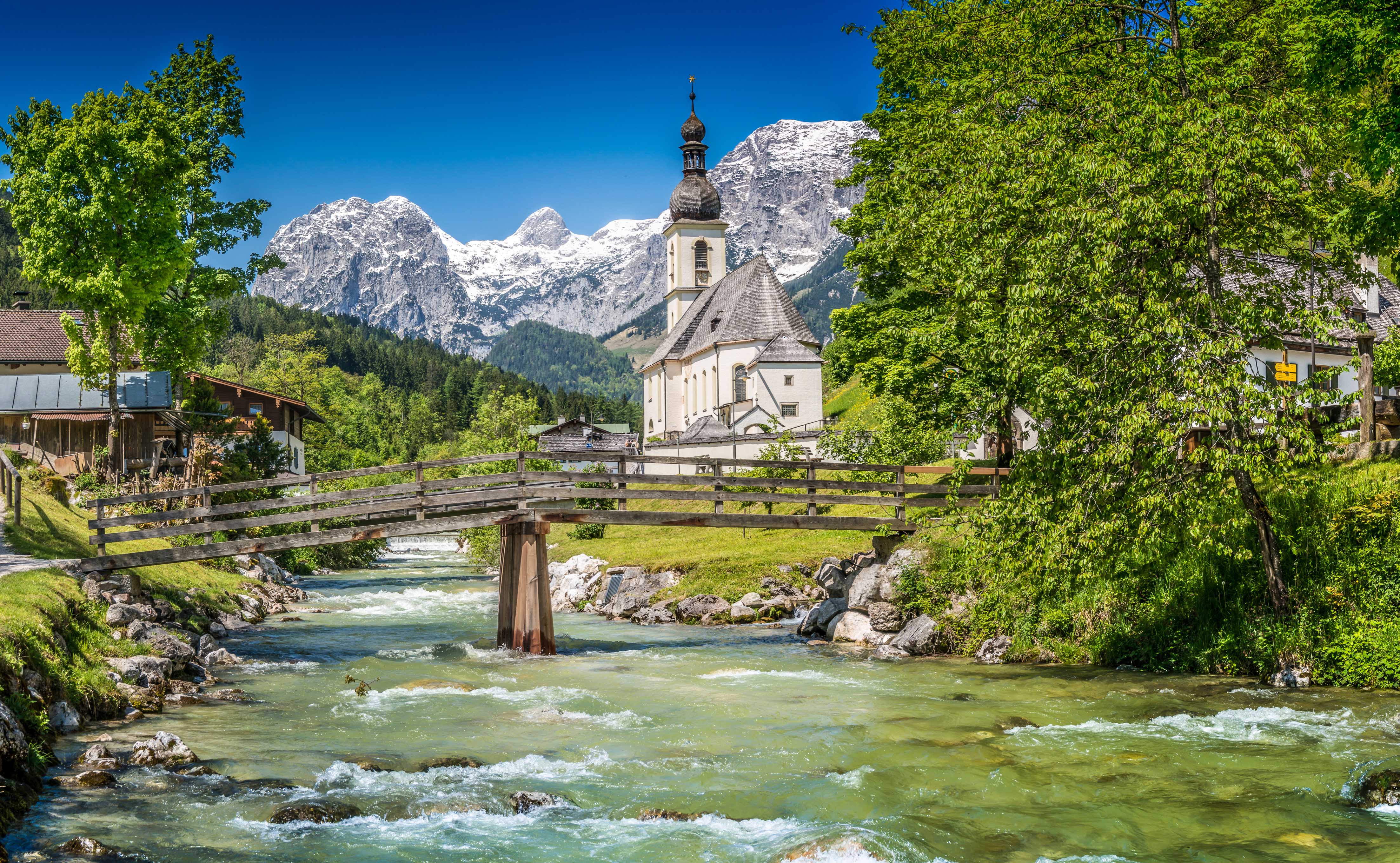 The Bavarian Alps 
I'm sure you have all met one: not the keen botanist, nor the enthusiastic birder, nor the experienced butterfly and moth-man, nor even the photographer who poses a single shot for what seems like hours. I don't even mean the superb naturalists and other experts that one meets on every Naturetrek trip, wherever in the world that may be. No, the person I am referring to is the Partner.
He (or she, but it's more likely to be a man) is in the group because his girlfriend, partner or wife is the really keen one, but doesn't have anybody else to go with and doesn't want to go alone. So the Partner goes along as well, hoping that he will not stick out like a sore thumb, and that his ignorance will not be exposed on the first day, that his charlatan status will not disgrace the loved one he is accompanying.  There are, of course fake Partners: people who purport to know nothing but then turn out to be an expert on spiders or able to recognise 50 birds just from their song. But I am thinking of those, like me, who are pleased to accompany their loves ones and enjoy being in interesting and perhaps wild places, but are often ignorant, and consequently hesitant and uncertain.
I've been on several Naturetrek tours and know one leader really well, but the three leaders on this trip to the Bavarian Alps were all totally new to me. So I tried as always to be pleasant, and interested, but to disclaim any prior knowledge. I need not have feared, for truly great and knowledgeable people always wear their learning lightly, and are keen simply to share that learning, whoever the companion is. And Dawn Nelson, Andy and Ingrid Patmore are all, obviously, great and experienced leaders.
So, what's in this trip for the non-specialist? First, the scenery is magnificent. The Alps are always splendid, and those within the Berchtesgaden National Park are no exception. They contain the Watzmann: at 2,713 metres, Germany's second-highest mountain; and from our balcony we could see the Kehlstein (see below) and behind it the peak of Hoher Göll. There are crags and caves where Golden Eagles nest and are mobbed by kestrels, and patches of winter snow where Chamois frolic, all visible to everyone thanks to the tripod telescope that Andy lugged everywhere. Lower down there are alps (or alms), which are awash with flowers, and the open fields are tinted with yellow Auricula and other colours. On one of them (on the slopes of the Jenner, still within Germany but actually where they filmed the opening scenes of The Sound of Music), we saw marmots, cautiously observing us. Then, lower down the mountains, are trees, originally mixed but in the last couple of centuries, predominantly Norwegian Spruce.
Another great feature of this holiday is that none of the destinations required a great distance to travel. Thirty to 40 minutes in the minibuses was normal. Our base for the week, the Alpenhotel Hundsreitlehen, is set on the valley side above the settlement of Bischofswesen, and has a family feel about it. The staff were all very welcoming; the food and drink were excellent; the atmosphere was friendly; and they coped with all our queries, whether expressed in English or halting German. And in the grounds was a sunken pool fed by a spring, designed for 'Wassertreten'. This is a health treatment for weary legs devised by Fr Sebastian Kneipp, and many of us found solace and relief in stepping slowly round the pool after a hot day's trekking. For the weather was also excellent this year (I know it isn't always). Two afternoons reached 33 degrees C, and the only rain came in two night-time storms.
Another big plus for this trip is that there was plenty of variety. Some flowers and birds kept reappearing, but there was always something new to delight and challenge recognition. We also used a variety of transport to access the mountains:  an electric boat on the Königssee, a 2-seater cable car up the Jenner and bus up to the Eagle's Nest on Kehlstein, the 50th birthday present for Hitler that was organised by Bohrmann. This reflects another aspect of the variety during the week, for there was a large cultural element too. On various days we visited the Eagle's Nest and reflected on the building of this tremendous project and access road in a very short time; we visited the historic city of Salzburg, with optional free time; and explored the market town of Berchtesgaden, admiring the cake shops and the pictures painted on the outside walls (who found the monkey house without asking?). And there was even variety (getting back to the purpose of the whole trip) on the walks, for often the birders went ahead faster with Andy, while those mainly interested in flowers followed Ingrid and Dawn at a more leisurely pace. The leaders were always alert to how long, steep or difficult the track might be, and whether everybody was happy taking a cable car or scrambling up steps beside the Obersee.
All in all, it was a thoroughly good holiday, even for Partners! My wife and I can thoroughly recommend it. And who knows – you might even come across us there again next year!  
Read more about our 'The Bavarian Alps' holiday.