Greater Flamingoes and Eurasian Spoonbills, Coto Doñana, Spain
Tailormade holidays in Europe

By

This email address is being protected from spambots. You need JavaScript enabled to view it.



Tailormade Manager
10th June 2019
For the last 33 years Naturetrek have being offering the chance to visit some of Europe's last remaining wildlife havens with world-class guides and like-minded individuals. However, for those who prefer not to travel as part of a group, Tailormade travel offers a wealth of opportunity! We work with some of the best naturalist guides on the continent who are able to deliver world-class natural history holidays which are tailored specifically for you.
Tailormade holidays also work particularly well for those who may be limited by time or dates, would like to incorporate more history or culture, would like more down time or to take things at a slower pace, or would like to exclusively focus on finding particular target species. If you would prefer to travel exclusively as a couple, a family or a group of friends, Tailormade holidays can be designed especially for you.
We have selected a few of our favourite European destinations that we think work particularly well for Tailormade holidays:
Northern Spain
Travel with our hosts, Tino and Rosa, for some of the best chances for Iberian Wolf in Europe. Spend each day scanning the sweeping ridges and broad valleys, travelling by foot or 4WD to obtain telescope views of these elusive and iconic canids, before returning to one of the lovingly restored farm cottages for a hearty home cooked meal. Our group Wolf-watching holidays usually run for five days, but on a Tailormade holiday, you can spend as much or as little time as you like in this remote corner of northern Palencia searching for Wolf, Brown Bear and Wild Boar, before exploring other corners of the Palentian Mountains or visiting the bustling cities of Santander or Bilbao.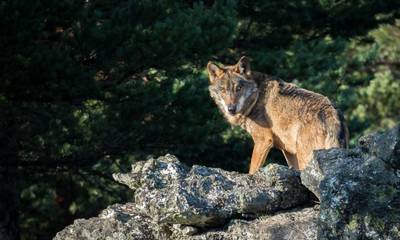 Iberian Wolf
Spain's Coto Doñana
Widely regarded as one of the finest wetlands in Europe, the Coto Doñana National Park offers profusions of both resident and migrant birdlife including storks, herons, waders, ducks, gulls and terns. Wildlife highlights vary throughout the year, from the spring and autumn migrants to the wintering wild fowl and waders, and Tailormade holidays can be organised at any time to suit you. For the very fortunate there is also the possibility of finding the critically endangered Iberian Lynx, with November to January being the best time to see this elusive predator.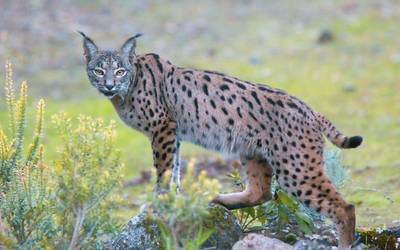 Iberian Lynx
Italian Dolomites
For those looking for an easy-going botany focussed holiday in stunning surroundings, the Italian Dolomites are an obvious choice. For over 20 years the Weiss family have been welcoming Naturetrek visitors to their delightful guesthouse which offers stunning mountain views from each room. Tailormade holidays here offer the opportunity to explore the rich meadows of the valley at your own pace. Our guides will help identify the plethora of orchids — including Military, Dwarf, Marsh and Scented Orchids. Alternatively, for those interested in butterflies, we could organise a special butterfly focussed holiday to search for species including Alpine Blue, Mountain Clouded Yellow and Common Brassy Ringlet.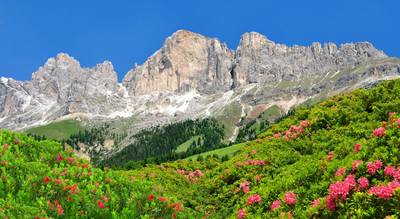 Alpenrose
France – La Brenne
Known locally as the 'land of a thousand lakes', La Brenne is one of Europe's most exciting little-known wildlife gems. Though rich in interest, it is not an extensive area and so is the ideal location for those looking for a relaxing nature holiday before some self-guided exploration of the historic and scenic Loire Valley.  The heronries of La Brenne are well worth a visit, with good numbers of both Grey and Purple Herons. The area also harbours a rich tapestry of habitats including marshes, deciduous woods, dry heathland and farmland, which supports no less than 16 species of warbler including Bonelli's, Great Reed and Melodious.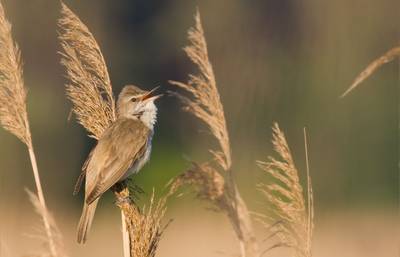 Great Reed Warbler
Italy's Abruzzo National Park
The ancient forests of the Apennines are abuzz with insects and butterflies including Great Sooty Satyr and Blue-spot Hairstreak, whilst alongside flower-filled meadows, botanical highlights include Lady's Slipper Orchid, Trumpet Gentians and the bright blue Speedwell. Those taking a Tailormade holiday may choose to focus their efforts on locating the endemic Marsican Brown Bear, a critically endangered sub-species which is now restricted to this remote central Italian park. Abruzzo is the perfect destination for an all-round natural history holiday, but for those with specific interests, Tailormade holidays can be designed accordingly.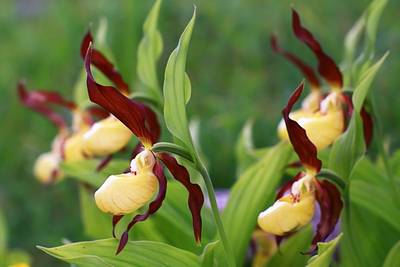 Lady's Slipper Orchids
Romania's Danube Delta and Carpathian Mountains
Romania's Danube Delta comprises one of Europe's most important wetland habitats in its vast complex of reedbeds, willow forest and wetlands, bisected by an intricate network of channels. These can all be explored on daily excursions by boat and on foot, with a private naturalist guide, in search of the area's prolific birdlife. Those happy to self-drive might like to continue on to the Transylvania to visit the much-disputed residence of 'Vlad the Impaler' from whom the Count Dracula legends are based, or visit a specially constructed hide to wait for Brown Bears as they descend from the hills. Romania offers a varied and exciting wildlife and cultural adventure!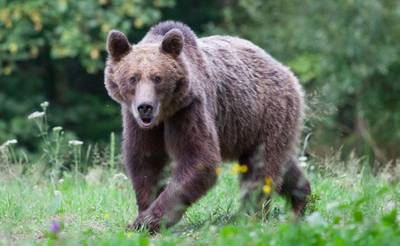 Brown Bear
Sweden – Bears, Moose and Beaver
The forests of central Sweden are home to the greatest concentration of Elk or Moose in the world. These 'kings of the forest' can easily be located on 4WD safaris, or by walking through the enchanting forest trails. Sweden is the perfect location for a family wildlife adventure, as time can be added to explore the pristine lakes by kayak or to hike the forest trails. Spend the night in a comfortable hide and wait as the forest comes alive with Bears and other nocturnal wildlife. You might also like to track wolves with your guide, looking for tracks and signs and listening for their piercing howls. Evening boat excursions can also be taken in search of Beaver, as you travel along the waterways by silent electric motor. The possibilities are endless in this vast and spellbinding wilderness.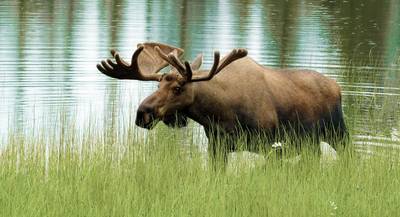 Moose
For a bespoke itinerary and quote for a Tailormade holiday to one of the above destinations, please call Georgie Head on 01962 733051, or email This email address is being protected from spambots. You need JavaScript enabled to view it..