Namibia proved to be a beautiful and varied country and during the two-week tour we explored many facets of this southern African gem. In the north we enjoyed the prolific wildlife of Etosha, Namibia's premier national park, where herds of Elephant, Giraffe, Zebra, Impala, Oryx, Springbok and many other herbivores were seen at close quarters. As for the carnivores, the highlight for many was a group of three Cheetahs gambolling around on a small hill overlooking a waterhole.
The desert landscapes of Namibia include the highest dunes on Earth, numerous dry canyons and rocky outcrops, many of which bear the hallmarks of the early civilisations in the form of petroglyphs. Visiting the UNESCO site at Twyfelfontein we saw the largest concentration of ancient rock art engravings in southern Africa. On other days we saw petrified forests, gloriously exotic quiver trees, delicate desert flora and much more.
By night our eyes, binoculars and telescopes were trained on Namibia's celebrated dark skies with the Southern Cross and the richest part of the Milky Way high in the sky each evening. The planets Jupiter and Saturn were also well placed for viewing.
Our next 'Namibia Night and Day' holiday departs on 29th March 2019. For more information please email This email address is being protected from spambots. You need JavaScript enabled to view it. or call David on 01962 733051.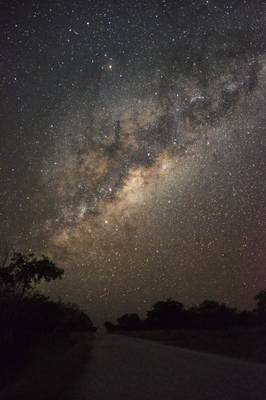 Night Sky, Etosha (David Phillips)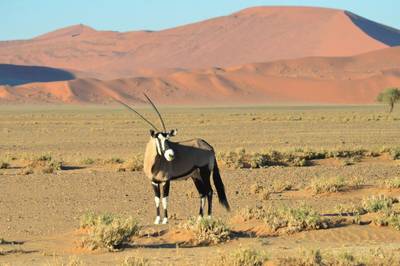 Gembsok, Sossusvlei (David Phillips)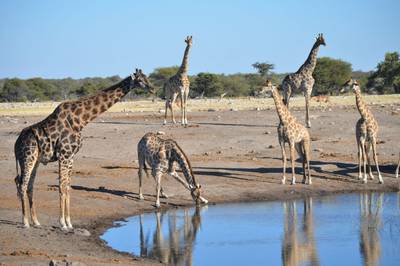 Southern Giraffe, Etosha (David Phillips)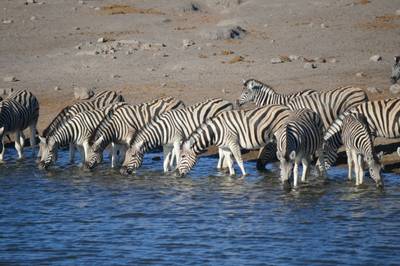 Plains Zebra, Etosha (David Phillips)